13 Sultry Valentine Boudoir Photo Ideas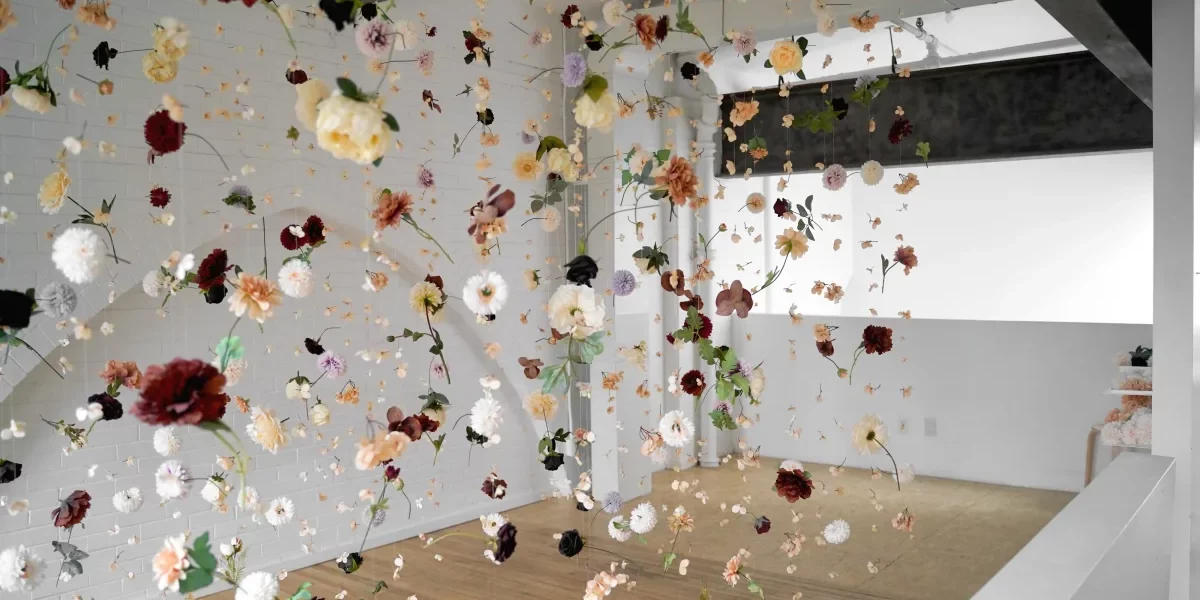 For those looking to ride the boudoir wave, we've concocted 13 sultry Valentine boudoir photo ideas. Boudoir photography has been a real game-changer for some of us. Photoshoots normally reserved for lingerie models have been co-opted and claimed by everyday people, and the trend is catching fire.
The setting of your photoshoot can make or break the end result. Not sure where to go for a venue? No problem. Peerspace is the world's largest online marketplace for rentals and features a host of quality venues across the country. The Peerspace search engine lets you use keywords to limit your results to only listings that meet your criteria. Each listing features high-definition photographs of each location and rental reviews from real renters, so you thoroughly scope out a property before renting. 
We'll get you started with Valentine boudoir photo ideas, and you can take it from there.
1. Lawless attraction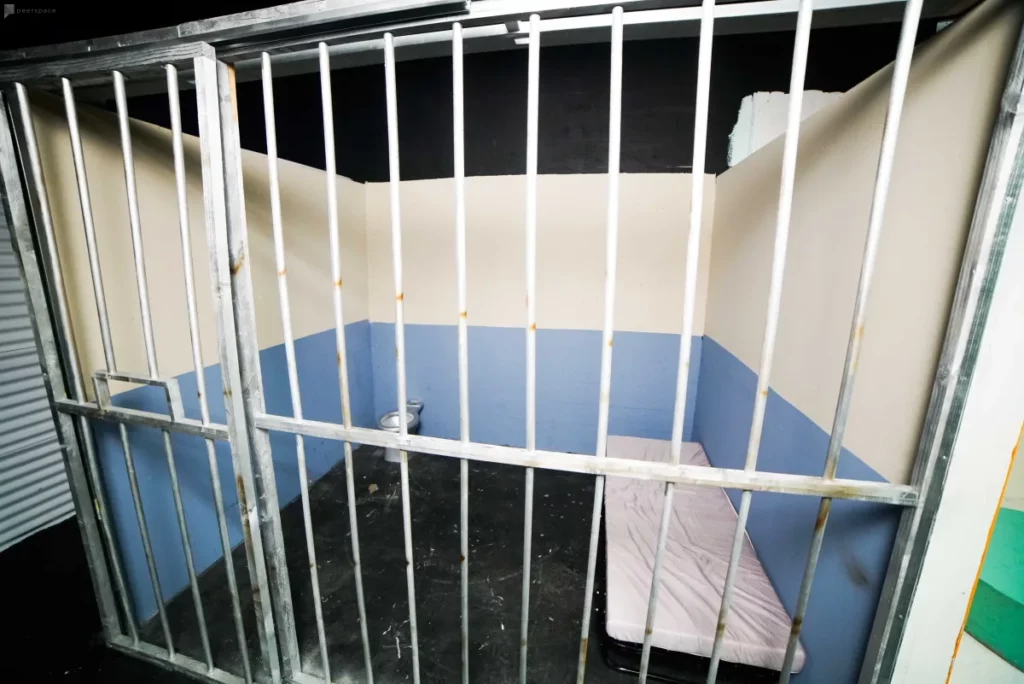 Contrast is everything when you're going for an eye-grabbing photoshoot. Sometimes the most unlikely and unattractive locations can provide a backdrop that draws your subject's features to the foreground. For this photoshoot, we're recommending a location that's the opposite of sultry, and something that will make a statement through contrast. To give you an idea, this Miami photo studio features a mock jail cell that will provide a dreary backdrop for your own sultry beauty. 
2. Rosebud boudoir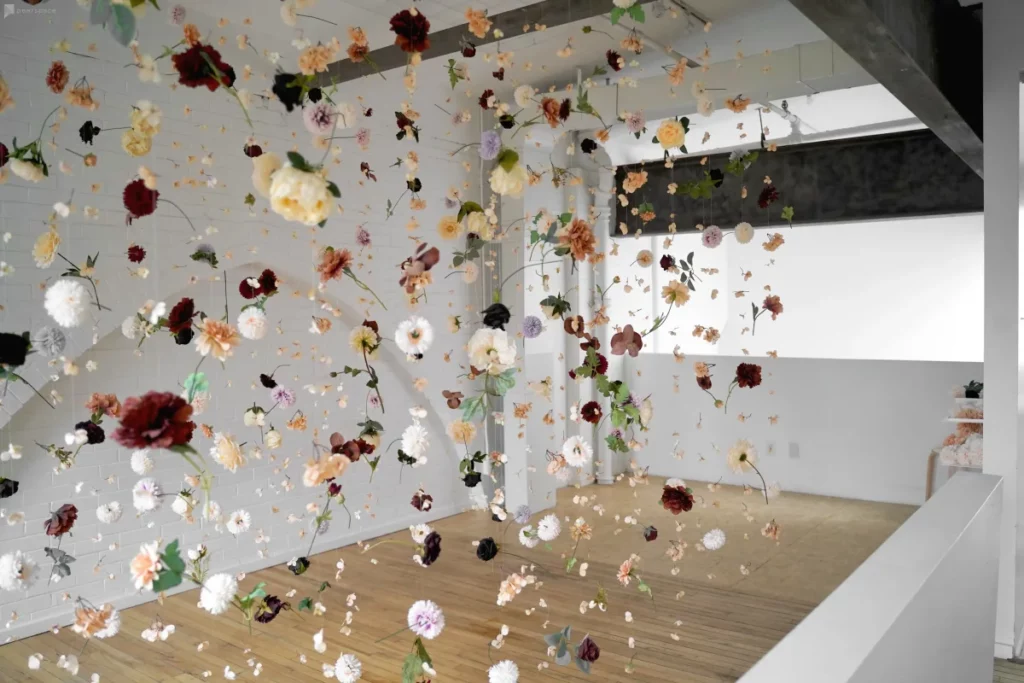 Georgia O'Keefe knew what she was talking about when she made flowers the centerpiece of her artworks. Sensual, sultry, and emblems of love, flowers are a great way to enhance your Valentine boudoir photo ideas. Grab some rose petals, carnations, daisies, or any other flowers you can get your hands on. For inspiration for this shoot, check out this hip minimalist flower wall featured in Toronto. 
3. Velvetine validation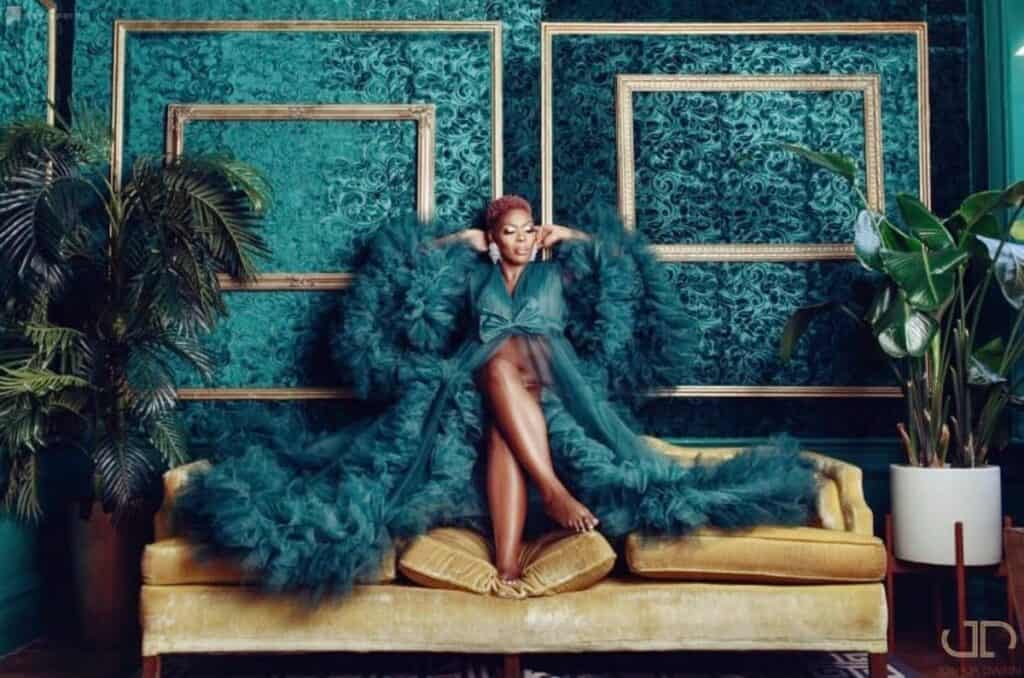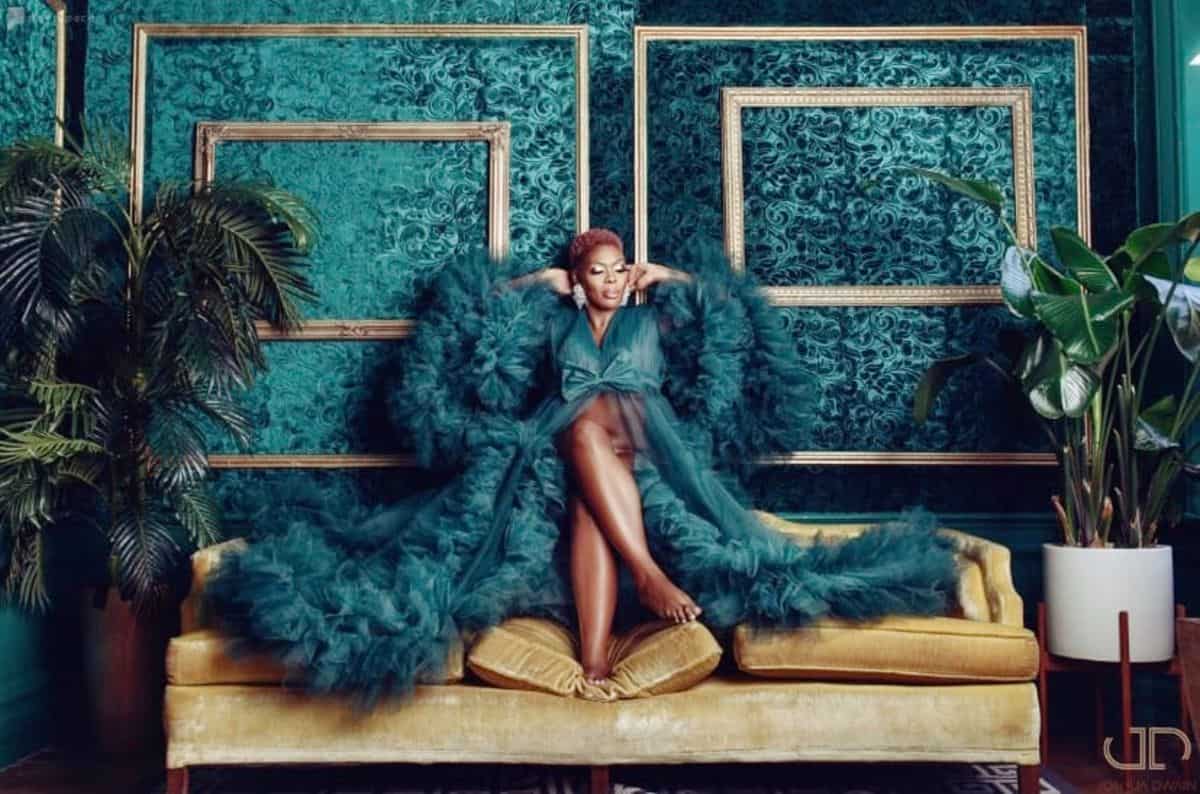 Nothing says sultry quite like red velvet, which is why we're recommending you go with velvet for your shoot. Classy, sultry, inviting – velvet is the fabric of love. Whether you incorporate velvet furniture, a velvet backdrop, or even velvet apparel, this shoot will take your boudoir shoot to the next level. For those in NYC, we highly recommend this fully furnished royal velvet photo studio in Fort George. 
4. Edenic entrevoir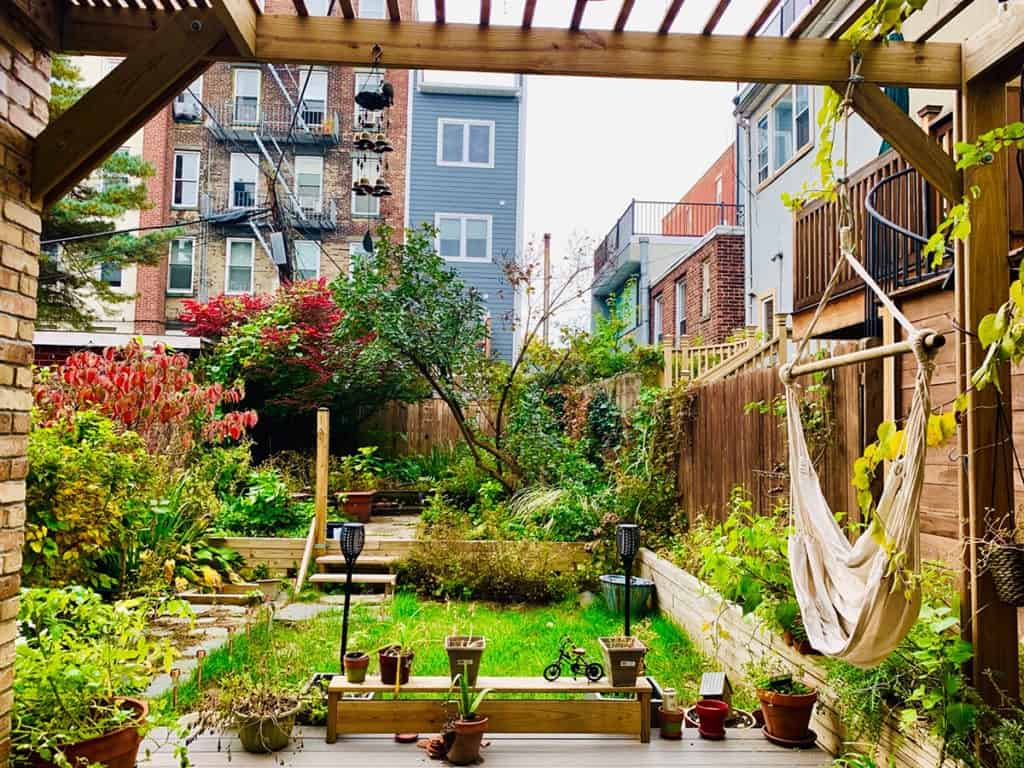 Let's try a contemporary twist on a biblical classic. For those of you looking to ruffle some feathers, we suggest you transform yourself into a modern Eve in the garden of 21st century desire. Pluck your fruit of choice and strike a sultry pose in front of a backdrop of lush greenery. Looking for a garden in Hoboken? Look no further than this inner city Eden. 
5. Granny's cottage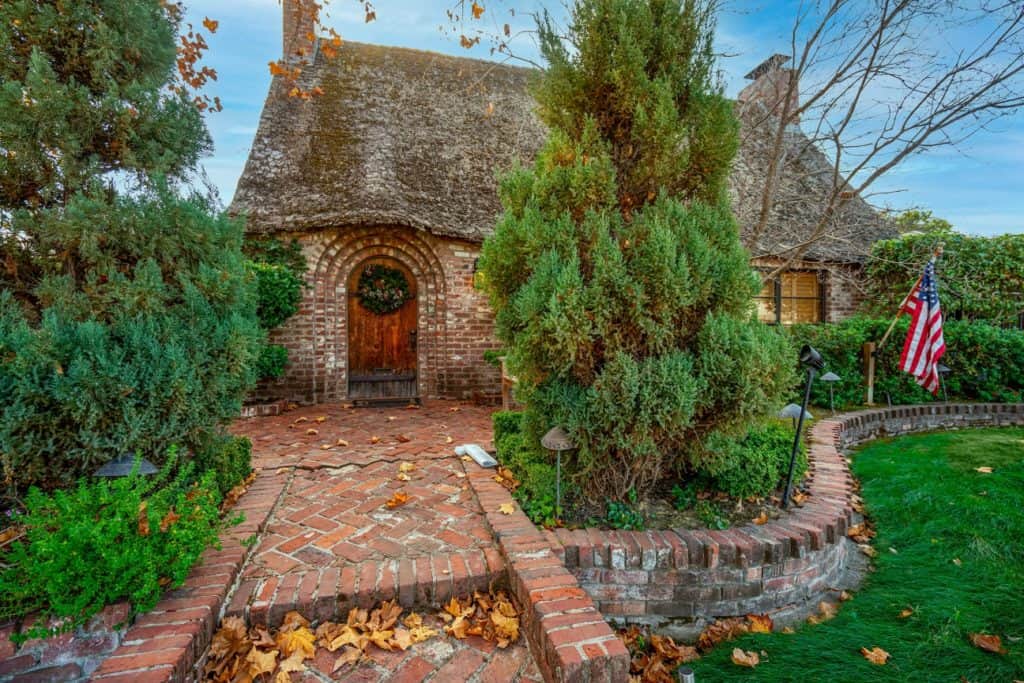 Speaking of classics, this folktale inspired shoot encourages you to embrace your inner Little Red Riding Hood for this Valentine boudoir shoot. Grab a red cloak, a basket for granny, head into the woods or a wooded cottage, and snap some sultry pics. Although not necessary, a wolf is certainly a welcome addition to this shoot. For those in the Sacramento area, you'll want to check out this dreamy, rustic cottage with a modern interior.
6. Sensual serenade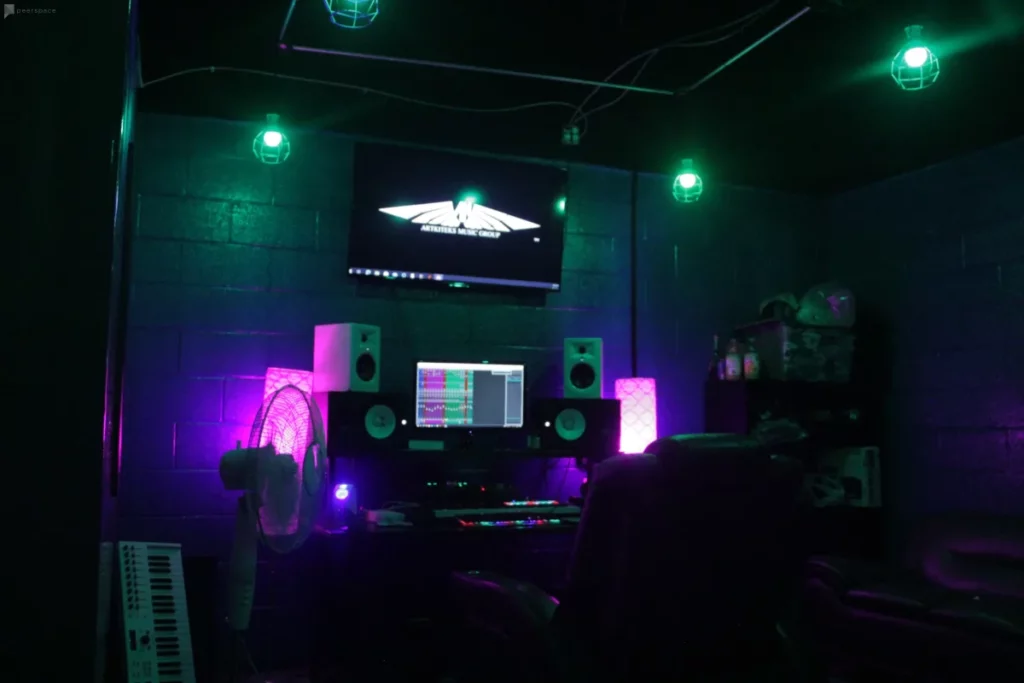 As we're all aware, music is one of the most sensual mediums for expressing your love. That's why for this shoot we're taking you into the recording studio. Dress in your finest, turn on some colored mood lighting, kick your feet up on the consol, and shoot to your heart's content. The Detroit native looking for a moody recording studio should feel right at home in this fully equipped media room.
7. Bathing suit boudoir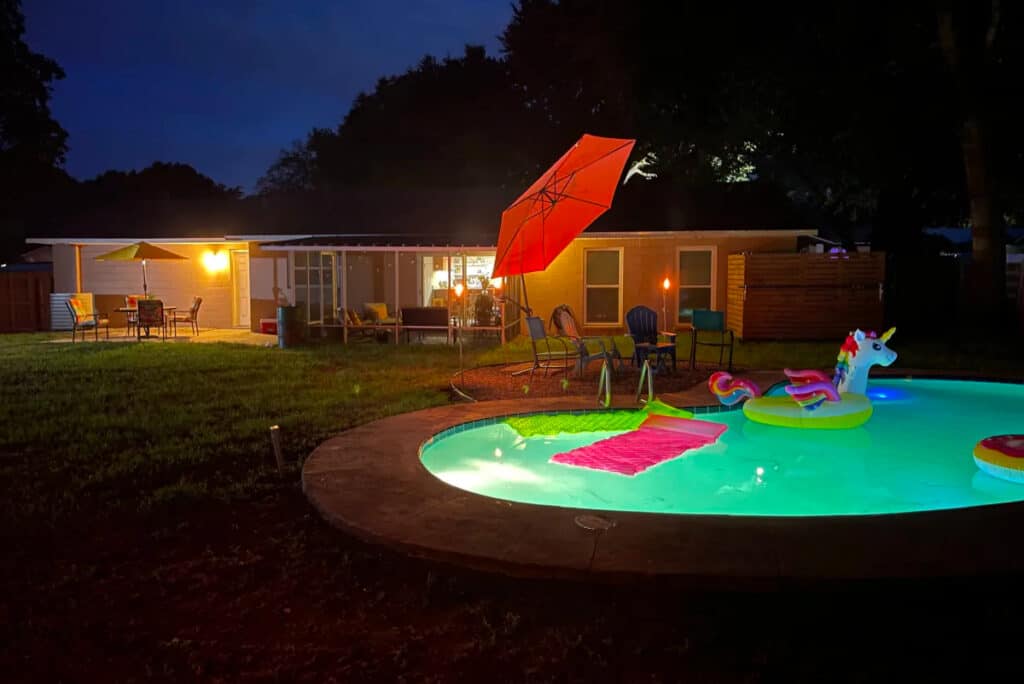 While you may already be planning to wear something for your shoot with about as much coverage as a two piece bathing suit, we recommend you go all the way and plunge into some super sultry Valentine boudoir photoshoot ideas by the pool. With this shoot you're guaranteed to look good, as well as kick back and relax. For those in Tampa, this colorful poolside paradise is your boudoir photography dream.
8. Penthouse supreme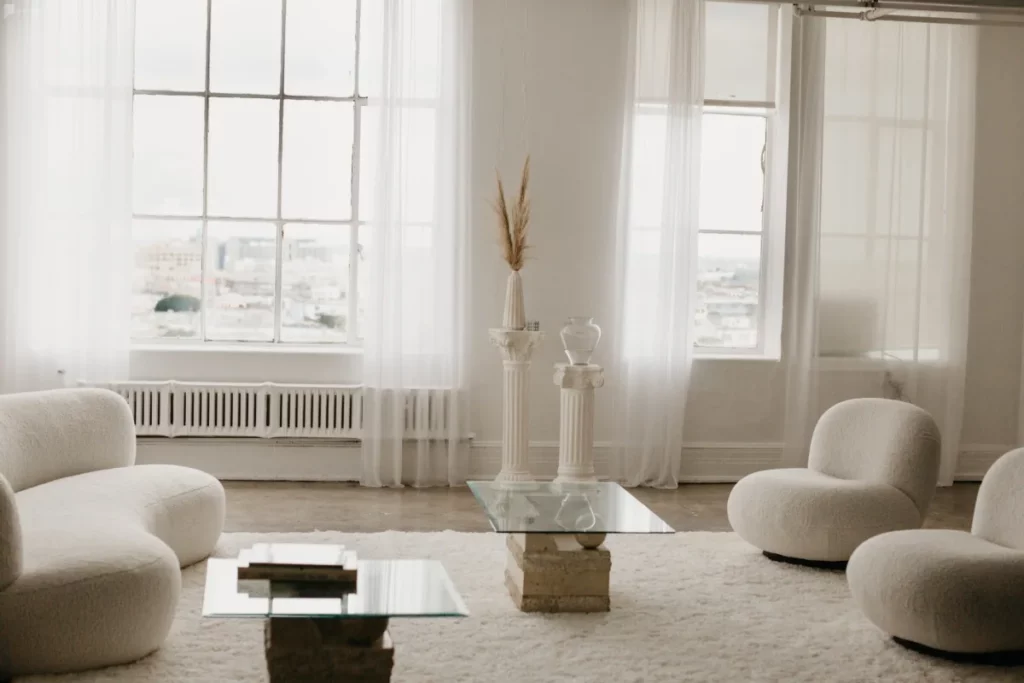 Let's introduce another classic into this lineup: the penthouse. Like glamour models of the past, you can set this sultry boudoir shoot in the chic mid-century modern setting of a classy penthouse overlooking the city. Equal parts refined and seductive, this shoot is sure to wow your lover this Valentine's day. In Los Angeles? Take a gander at this modern and trendy penthouse studio.
9. Paint it red(der)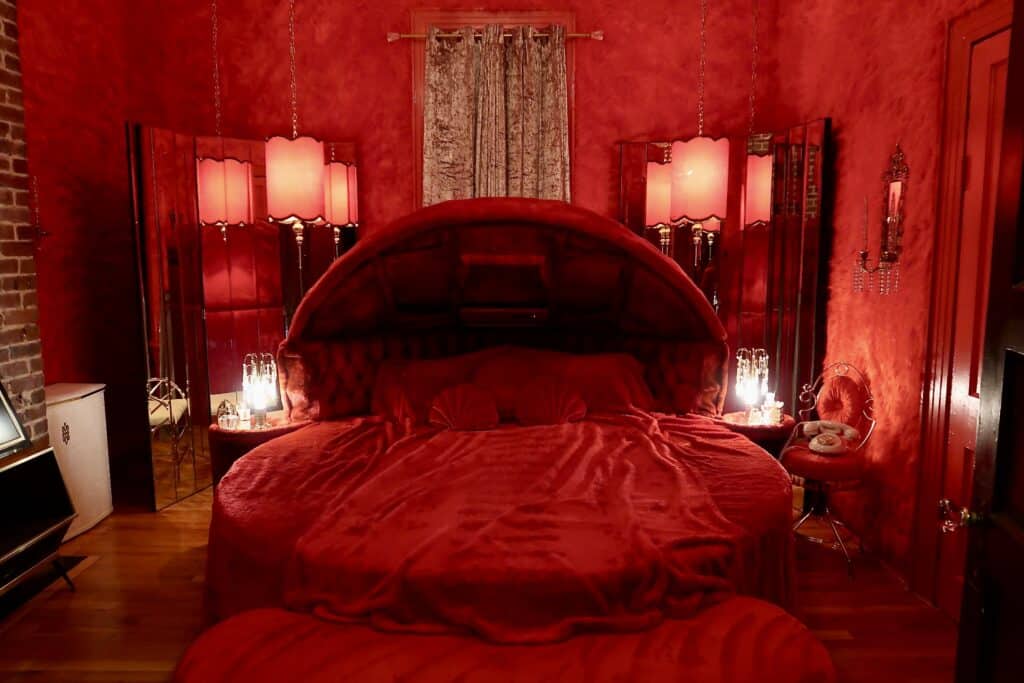 Red is the color of many things, and provides an incredibly powerful visual when used tastefully. For this shoot, we're recommending you go with a full red ensemble against a red backdrop with various red props, such as a couch, drapes, as well as other domestic items. Passionate, sultry, and sensuous, this shoot is your ticket to an unforgettable Valentine shoot. Those in Nashville will need to check out this red, moody lair as a location.
10. Bartender boudoir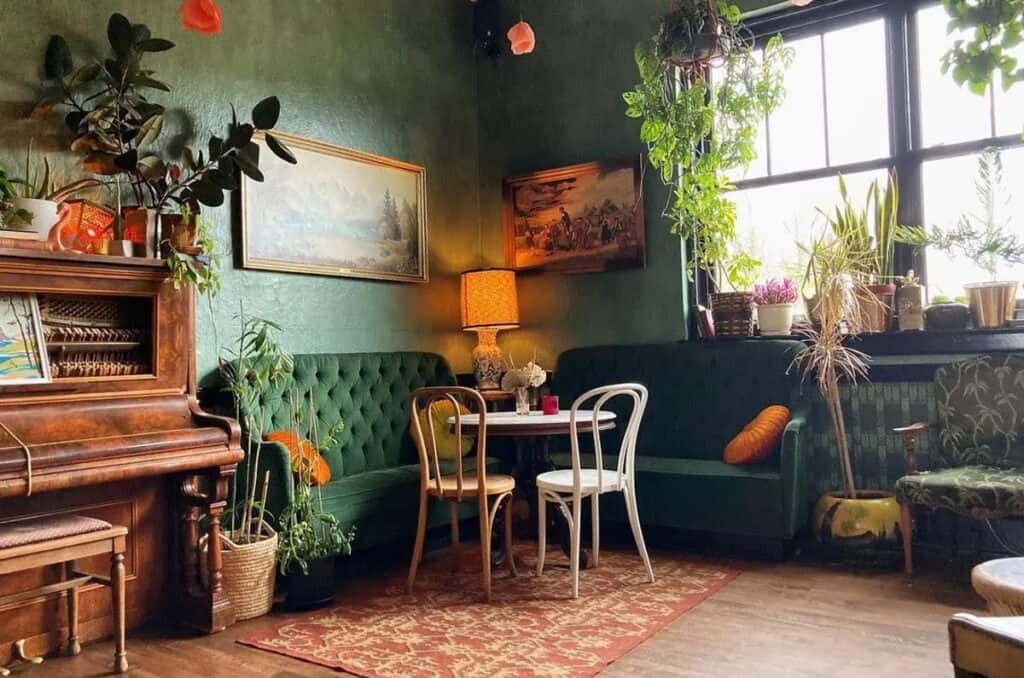 Out of all our Valentine boudoir photoshoot ideas, this one puts you to work – as a bartender, that is. You'll want to set this shoot in a classy, speakeasy-esque dive with wood-panelled walls and the fancy bottles behind the counter. Your outfit will make or break your shoot, so make sure it's as sultry as you want it to be, which will help transform this otherwise commonplace activity into a Valentine fantasy. In Denver? Definitely consider this local watering hole as your classy backdrop.
11. Art gallerina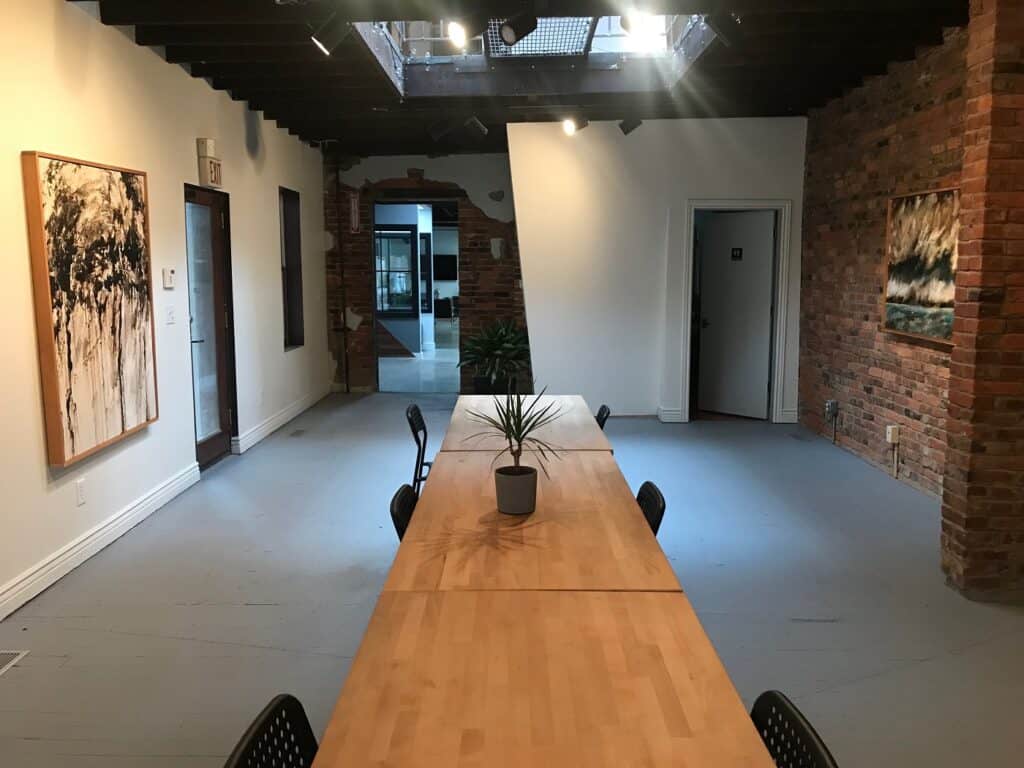 Using an otherwise formal and stuffy location for your sultry shoot could turn your pictures into a provocative statement about art and society. A gallery setting with art on the walls as a backdrop will communicate your own worth as priceless art, or as an artist who outsines their work. Looking for a cool gallery in Columbus? Look no further than this hip and minimalist studio space. 
12. Sultry nun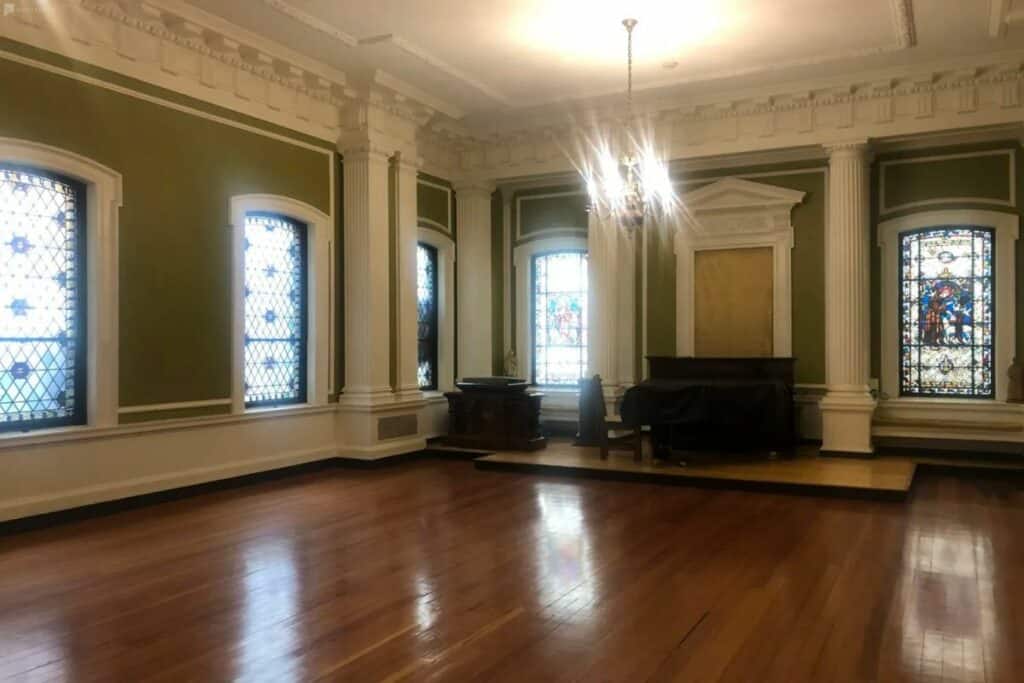 For this photoshoot, we're taking you back to church with a sultry nun-themed shoot. Grab your vestments and head to a chapel. The stained glass will provide soft, colored light that really adds to the atmosphere of your shoot. For those in the Boston area, you'll want to check out this intimate and cozy chapel in Back Bay East.
13. Venus of the lake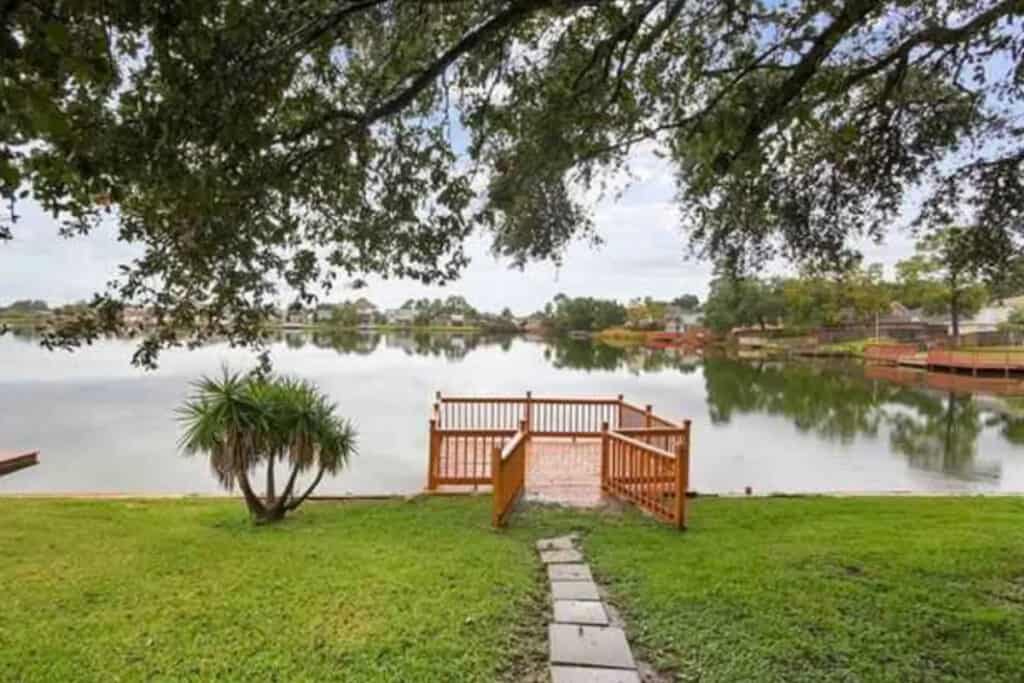 This final shoot is going to take you into the great outdoors. Portraying a lakeside Venus will convey your beauty and grace against a calm and placid backdrop. And who doesn't like a trip to the lake? As we've already explored with our pool theme, incorporating water is a great way to bring out your sensual side. Need a lake in New Orleans? Sneak a peek at this idyllic lakeside property.
Peerspace makes your Valentine boudour photo ideas come to life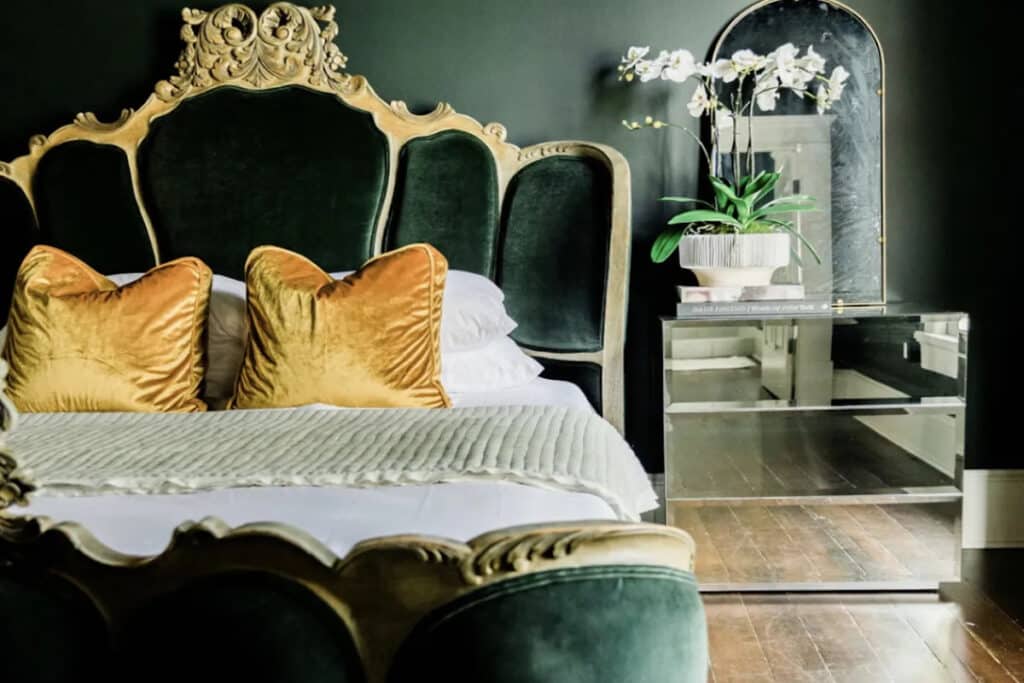 If you've come up with your own idea, check out Peerspace's other listings for a venue that will suit the Valentine boudoir photo ideas you've cooked up. No matter where you're located or what your aesthetic is, you'll find tons of exciting options for your next shoot.

Get together somewhere better
Book thousands of unique spaces directly from local hosts.
Explore Spaces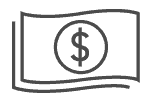 Share your space and start earning
Join thousands of hosts renting their space for meetings, events, and photo shoots.
List Your Space