Planning A 50s Wedding Theme: Tips For The Perfect Day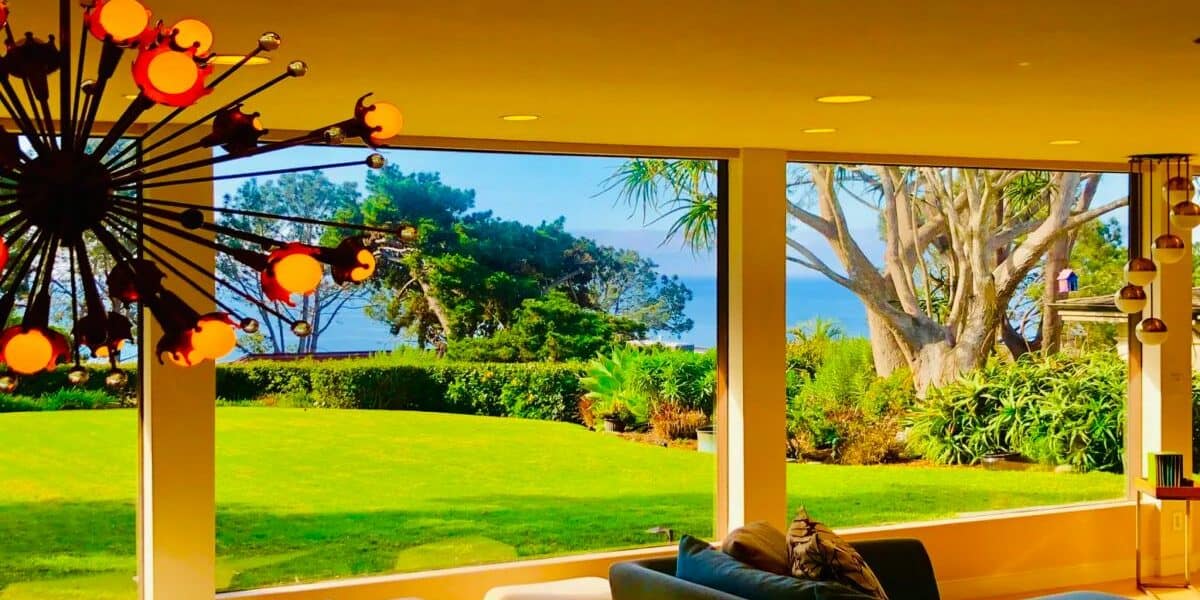 Love the idea of having a 50s wedding theme? At Peerspace, we get it! The 1950s brought us some of the most iconic styles of the 20th century, like hoop skirts, midi haircuts, and bright red lipstick, to name a few. This era was the birthplace of classic glitz and glam. So, why not bring those vibes into your wedding day?
Read on to find your 50's wedding theme inspiration, and learn some key tips for planning the ultimate retro wedding! 
Build your mood board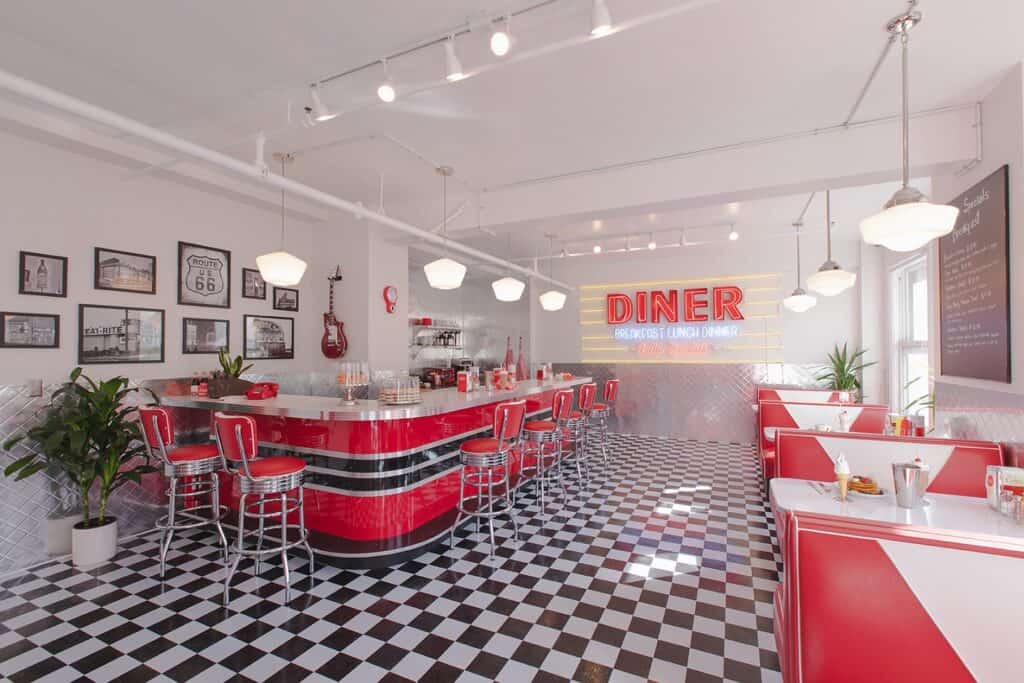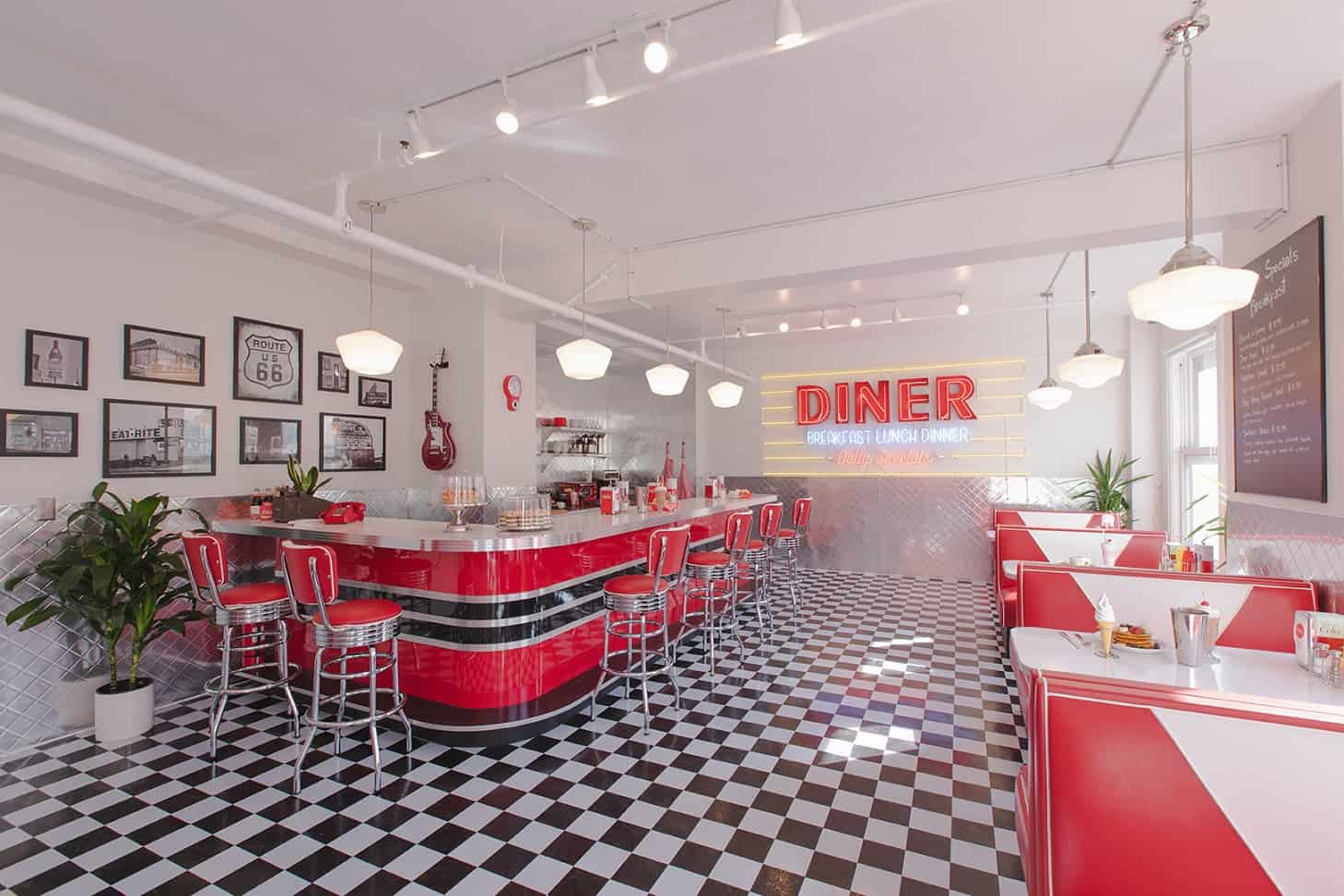 Inspiration begins with a single spark. You can fan the flames of your creativity by creating a mood board.
Gather images of inspiring retro weddings to see how other couples capture those retro vibes. What color palettes do these couples use, and how do those help convey a 50s theme? Are there any little details you love, like a pillbox hat veil? Steal them for yourself!
Of course, modern weddings aren't your only source of inspiration. Your own family photo albums could provide a goldmine of 50s wedding theme inspiration that you'll never find on the internet. And how awesome would it be to pay homage to your grandparent's wedding day on yours? It's an adorable way to bring your family's good design taste into a new century. 
Get back to the basics by checking out our retro wedding theme tips and tricks guide!
Decide your budget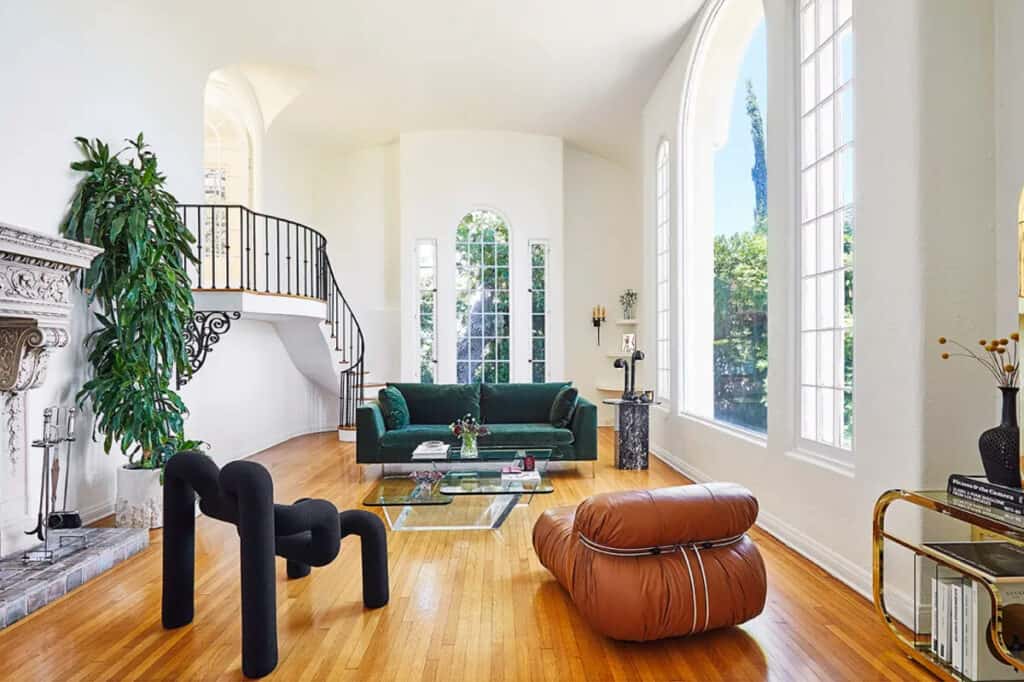 No one likes dwelling on money, but with a day as special as a wedding, it can be easy to go overboard with add-ons and splurges. That's why it's important to have a clear budget in mind from the beginning.
Decide up front how much you'd like to spend on your wedding – like $1,000, $5,000, or even $10,000 – then budget your expenses accordingly.
Once you've got an idea of the total amount you'd like to spend, you can allot a set amount to each aspect of your ceremony and reception, like the venue, flowers, a photographer, entertainment, and of course a cake. 
Find a venue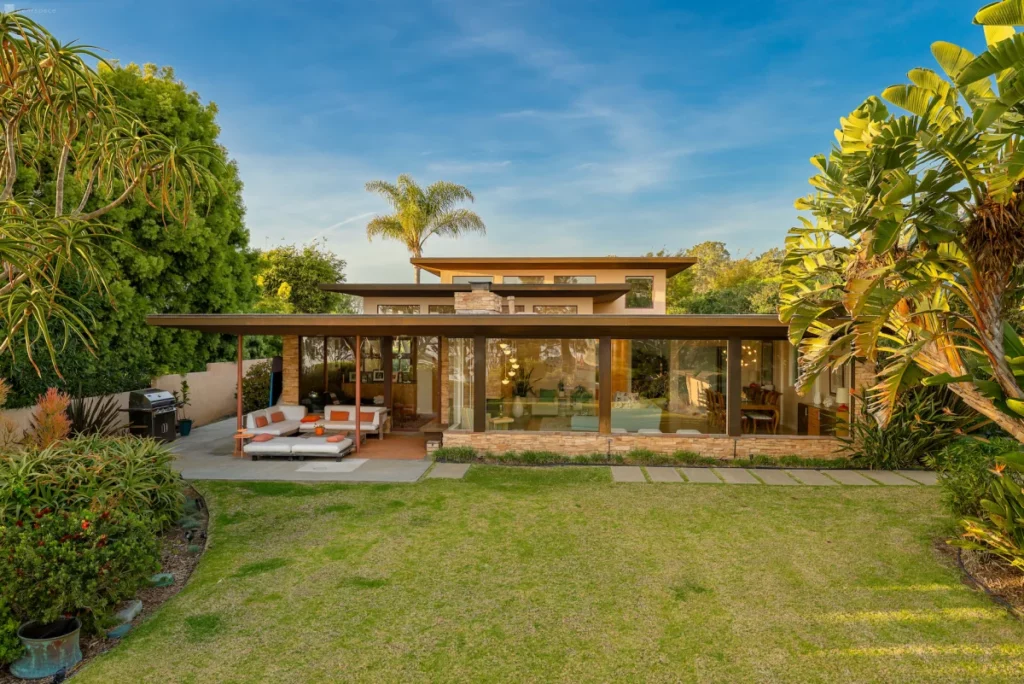 Your wedding venue helps you curate your wedding style and capture the overall theme. Your venue helps inform your color palette and decorations, so deciding on a spot early on is a major priority. Luckily, we've got the perfect tool to help. It's called Peerspace. 
With Peerspace, you can find and rent aesthetic wedding venues in cities from coast to coast in the US – and even overseas. What makes Peerspace special? Instead of renting by the day, Peerspace allows you to rent your venue by the hour. That could help you save some extra cash if you don't need your venue for the whole day – and help you splurge on other aspects of your retro wedding day.
Plus, you can filter your listings by their price, size, location, and even their aesthetic until you find a venue that speaks to your soul. 
Peerspace venues that could help you capture a 50s wedding theme include:
This rustic home in the Hollywood Hills exudes vintage glamor and grace. The grand spiral staircase would make an amazing backdrop for retro wedding photos. The palm-lined terraces overlook the city, bringing an old Hollywood atmosphere into your wedding day. 
You can find more than just ceremony venues for your wedding. Peerspace is also home to many spaces that would be ideal for receptions, like this 1950s-era hall in San Francisco. Well-preserved with tons of original details, this space has room for up to 325 guests. It's classic, quirky, and full of atmosphere for a retro wedding reception. 
Instead of old-Hollywood vibes, you could always channel a more modern flair into your ceremony with a midcentury mansion. This original 1950s architectural home (pictured above) overlooks the ocean, which could lend a fresh sea breeze and plenty of tropical vibes to your special day. 
And those are just a handful of wedding venues in California! Who knows what kinds of hidden gems are lurking in your city? There's only one way to find out. Give it a try.
Rock your retro style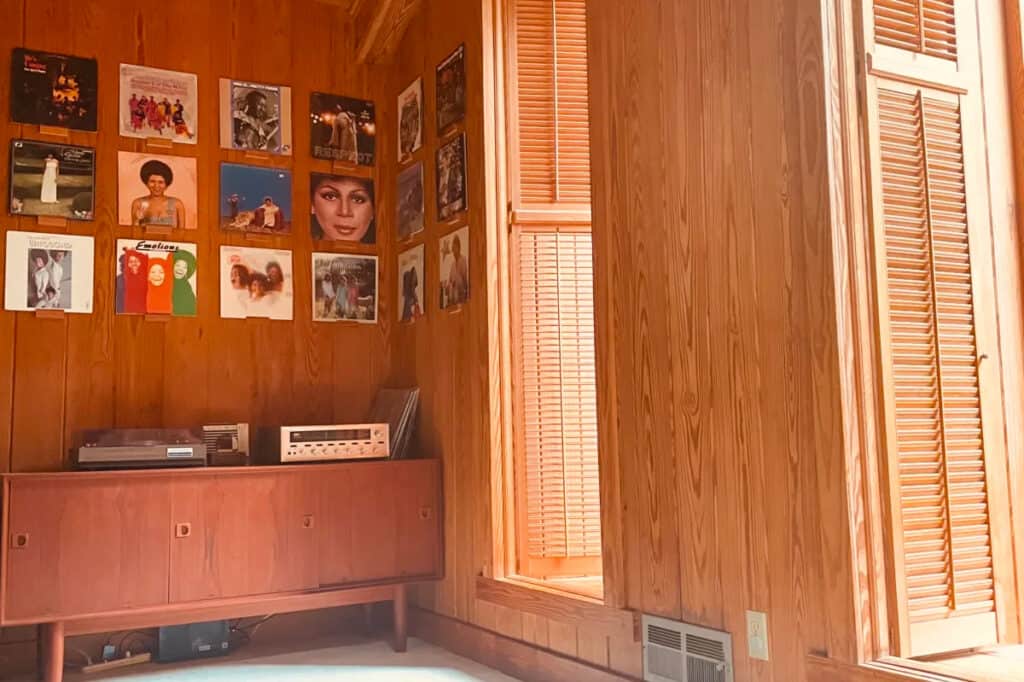 You've got the venue picked out; then it's time to focus on the style of your decorations. Some venues might be perfect for a 50s wedding theme without extra embellishments. But a little extra personalization never hurt anybody. 
Records can make adorable centerpieces, dessert trays, or accents for other design touches. If you're extra crafty, you could try your hand at sewing a wedding dress from a retro pattern.
DIYing vintage-inspired floral arrangements are also a wonderful way to bring some of your own creativity to your wedding day. Plus, you can save money instead of hiring a florist. It's a win-win!
More of a 70s lover? Then you need to see our disco wedding theme ideas next!
Plan your reception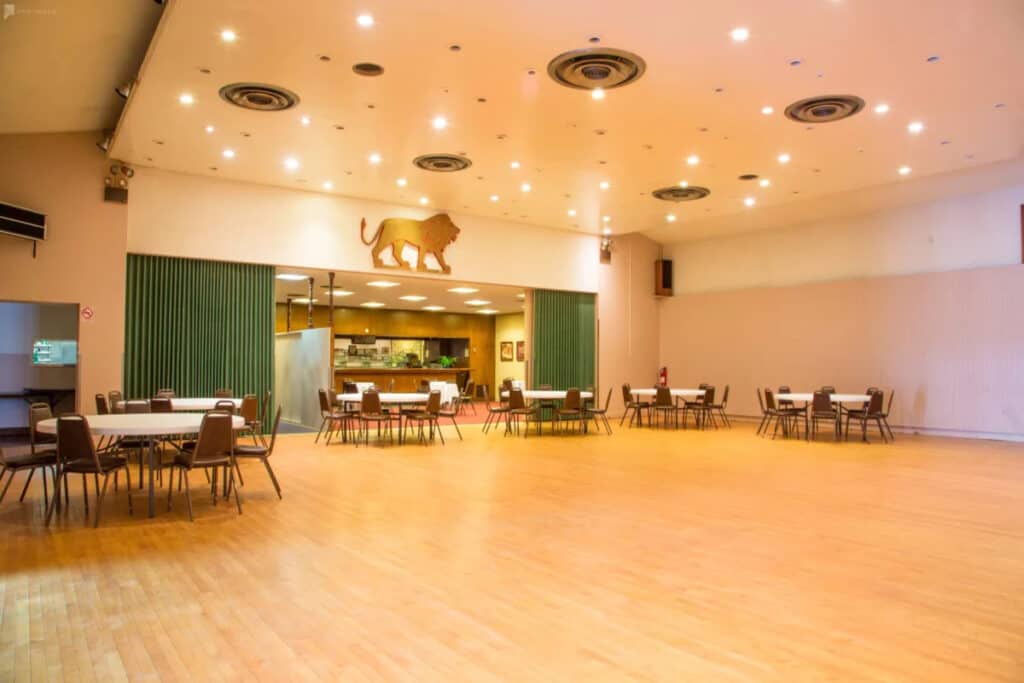 After you've said "I Do," it's time to celebrate with your friends and family at a reception. This is your chance to shine like a star at a Hollywood afterparty.
50s-era music is an absolute must for your playlist. Artists like Frank Sinatra or Louie Armstrong can help you set a romantic atmosphere for your first dance. While rock n' roll artists like Elivs Presley or Chuck Berry could help you set a dance-worthy atmosphere that's perfect for a night full of 50s-inspired fun and laughter. 
Don't forget the dinner menu, either. Planning a menu can help you transport your guests into the 50s. Ok, maybe Jell-o salad or Spamloaf is a no-go. But there are plenty of other 50s-era recipes that would be welcome on a 50s-themed wedding menu, like chicken Kyiv or shrimp and goat cheese stuffed mushrooms. It's a way to help convey your theme to all of your senses and really make the occasion memorable. 
And if you booked your venue through Peerspace, you can ask the Peerspace concierge to put you in touch with a local caterer to help out with your retro reception dinner. Oh, and if you need extra tables and chairs or A/V equipment, they can help out with that, too. It's like having a dedicated wedding planner on your side.
It's just one more reason why they should be your first stop when planning your 50s-themed wedding. 

Get together somewhere better
Book thousands of unique spaces directly from local hosts.
Explore Spaces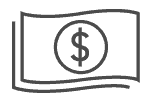 Share your space and start earning
Join thousands of hosts renting their space for meetings, events, and photo shoots.
List Your Space