8 Baby Photo Shoot Ideas and Venues in Chicago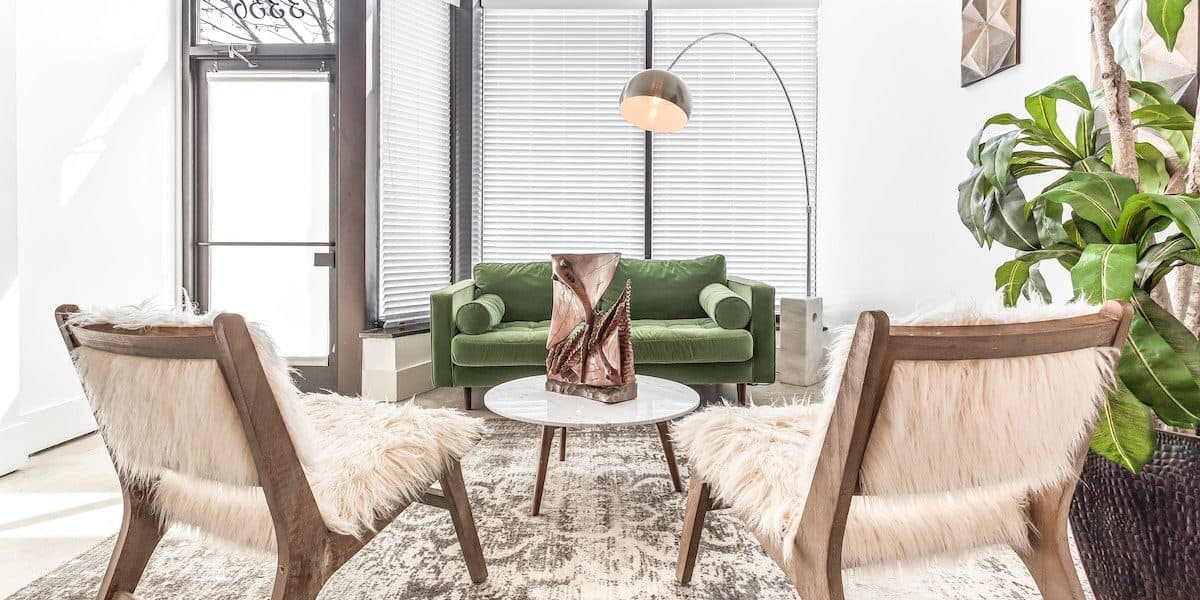 Windy City parents — ready to find the perfect Chicago venue for your baby photo shoot and take social media by storm? Chicago has a plethora of options for finding the right space to execute your vision. The right baby photo shoot venue can set the tone, give your crew a piece of mind, and help set a peaceful environment for your baby to be ready to ham it up for the camera. Check out our favorite baby photo shoot ideas and locations in Chicago.
Keep it classic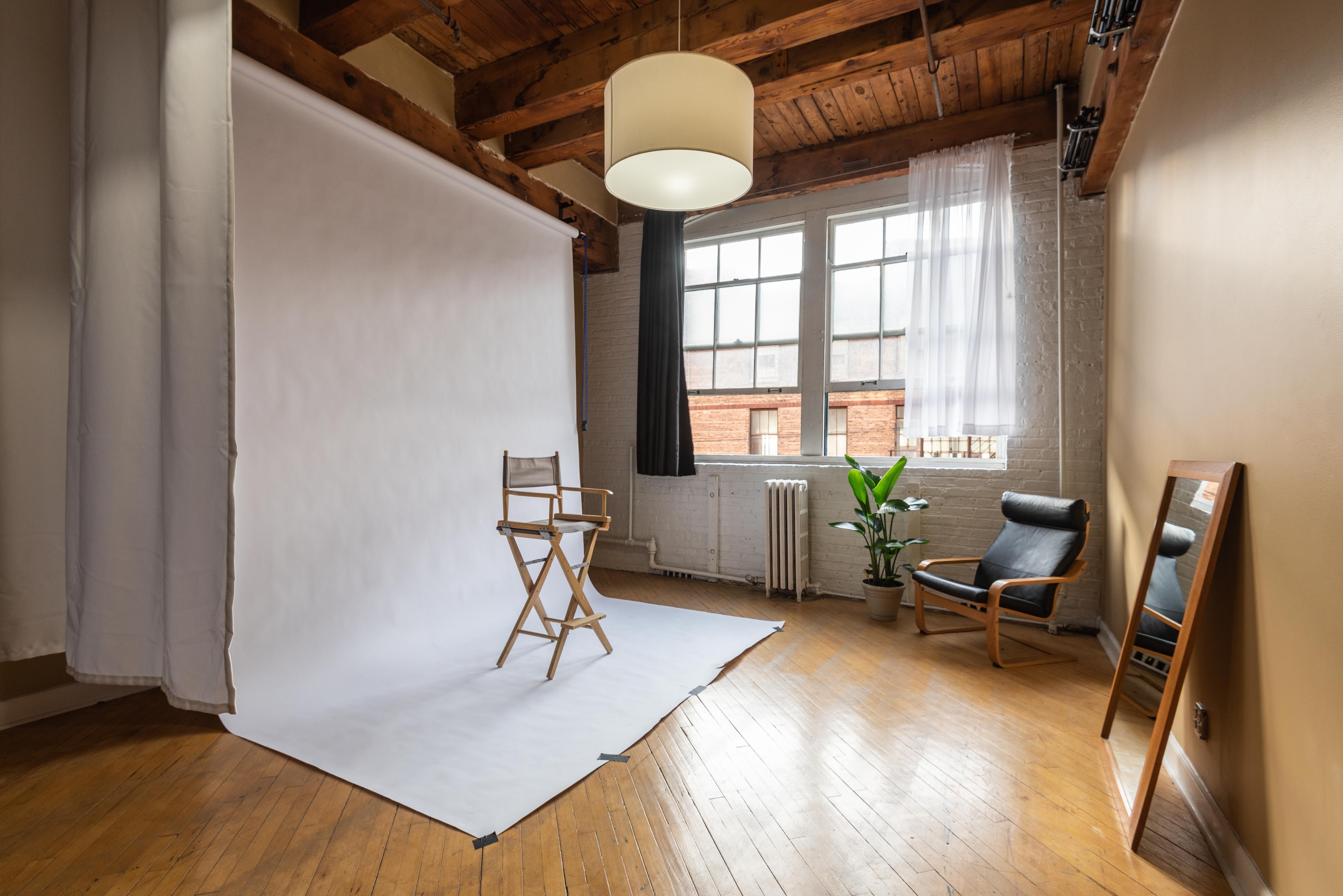 This Photo Studio in East Pilsen seems pretty straight forward: gorgeous natural light, highly rated and inexpensive. But, the value is all in the details. A room divider helps with separation of concerns, whether you need equipment set up or a makeshift diaper changing room.
Power Host Trevor P. is an example of what makes Peerspace venues so special: book fast with peace of mind, and you'll know exactly where your dollar is going with this acclaimed studio.
80's Throwback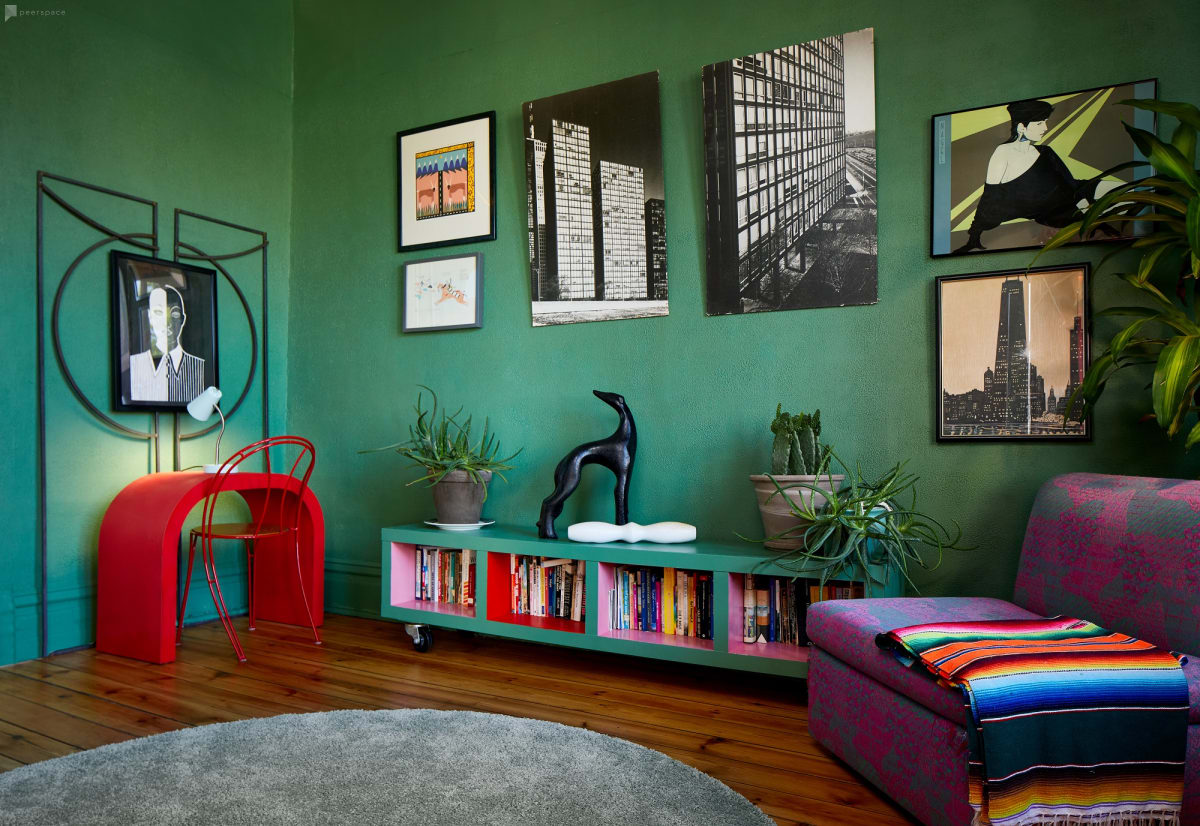 Were you an eighties baby? Your child should have an appreciation for the finer details of the greatest decade: big hair, fast cars, and tons of neon. This 80s Deco Venue in Bridgeport is clean, highly reviewed, and has tons of character. Most importantly, it offers a variety of shots with that throwback, Art Deco feel. There is a sprawling space to give the photographer and subject room to breathe and feel comfortable. Plus, an 80s baby photo shoot is just inherently adorable as a concept.
Beetlejuice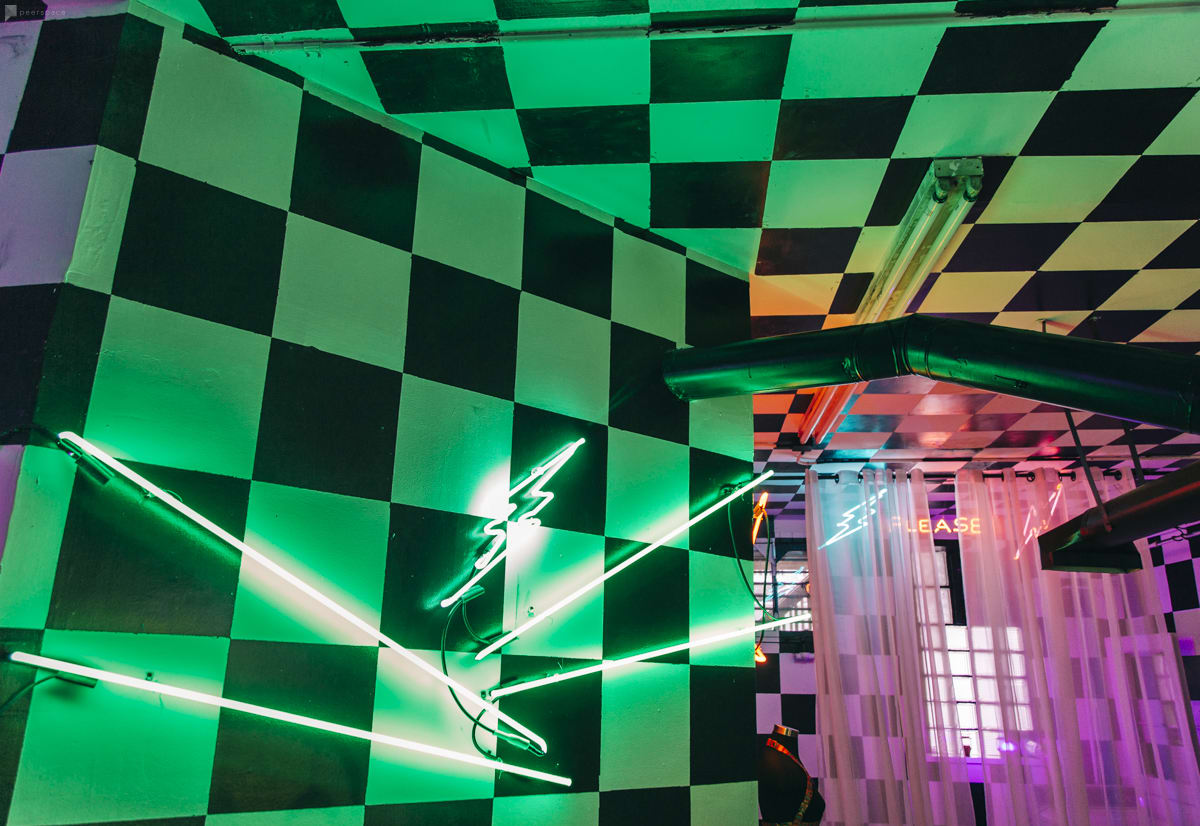 Film-inspired photo shoots are always on trend, and this Huge Warehouse Loft in Bucktown has a number of rooms and options for a shoot. A warehouse space for a baby photo shoot might seem out there, but this space offers comfortable sitting areas to provide calm and peace of mind in between takes. The immersive checkerboard room is our favorite, perfect for capturing the spirit of a Tim Burton classic, if you're so inclined. It's SHOWTIME!
Chicago Skyline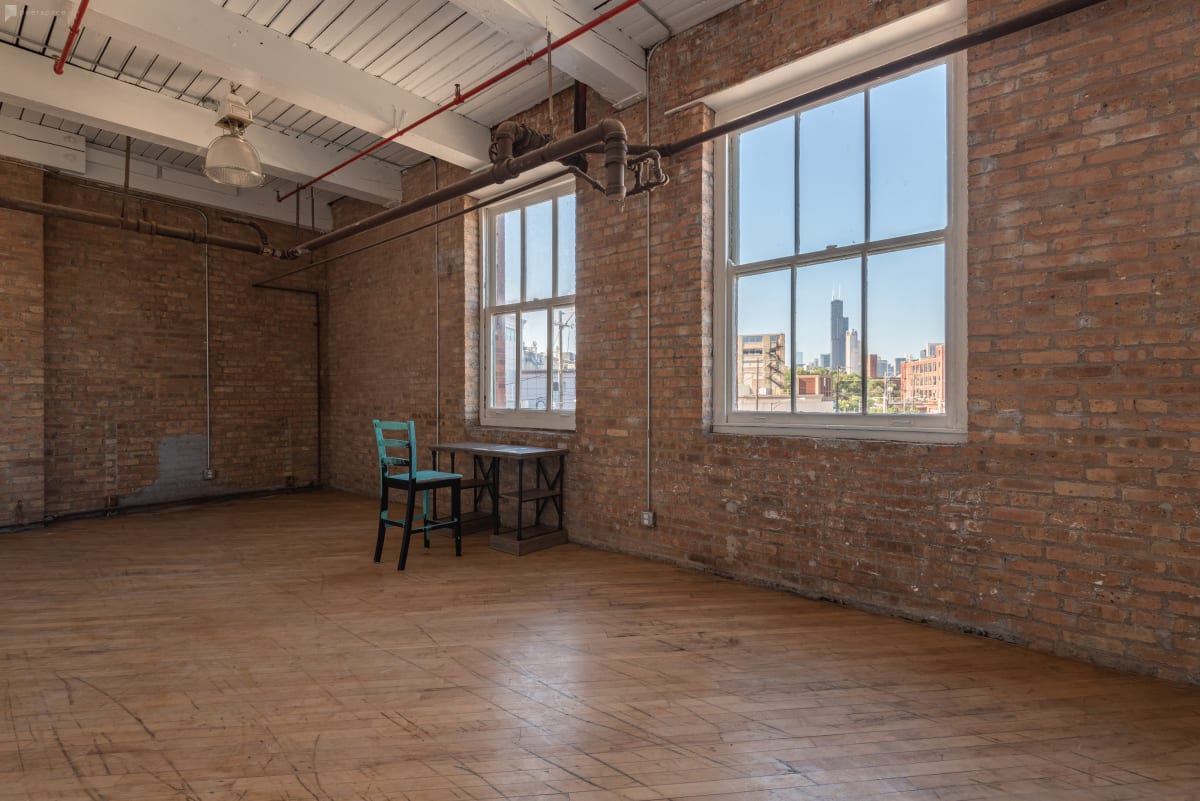 Not many skylines compete with Chicago. This East Pilsen Photo Studio provides a skyline view free of charge in the background. It's also rather high up in the building, offering gorgeous natural light through its long, vertical windows.
Additionally, this space in East Pilsen is on the lower end of the spectrum with regards to pricing, and offers a number of discounts if your shoot is going to last a while longer.
Bohemian chic
Off the West Loop, this Bohemian Oasis has a sprawling open plan with concrete floors, tons of natural light and space to spare. The real highlight here is the gorgeous plants on offer for a little more natural background. Vegan families and gardeners alike will love the fresh approach to a photo shoot that this space offers. Well-reviewed, customers have all said the same about this place: "It's Amazing"
Industrial chic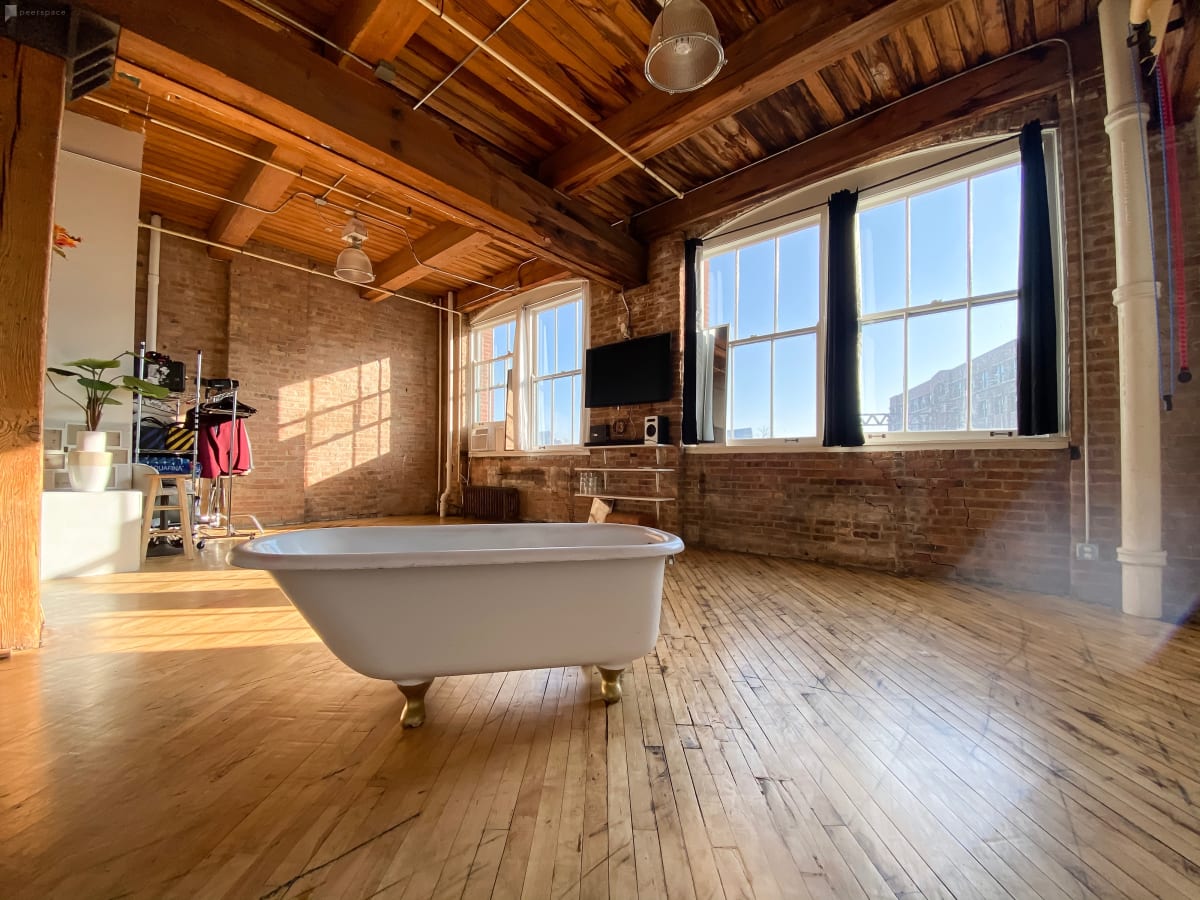 Simple wins the day in this Sun Drenched Photography and Film Studio. Elegant, inexpensive and spacious, this 495 square foot loft comfortably holds 15 people and offers a dynamic range of ideas for your shoot. From exposed brick backgrounds to simple, naturally-lit shots, this venue is drenched in class with a touch of sunshine in every nook and cranny. With space to spare and colors galore, you won't be short on ideas in this luxury loft.
Holiday themed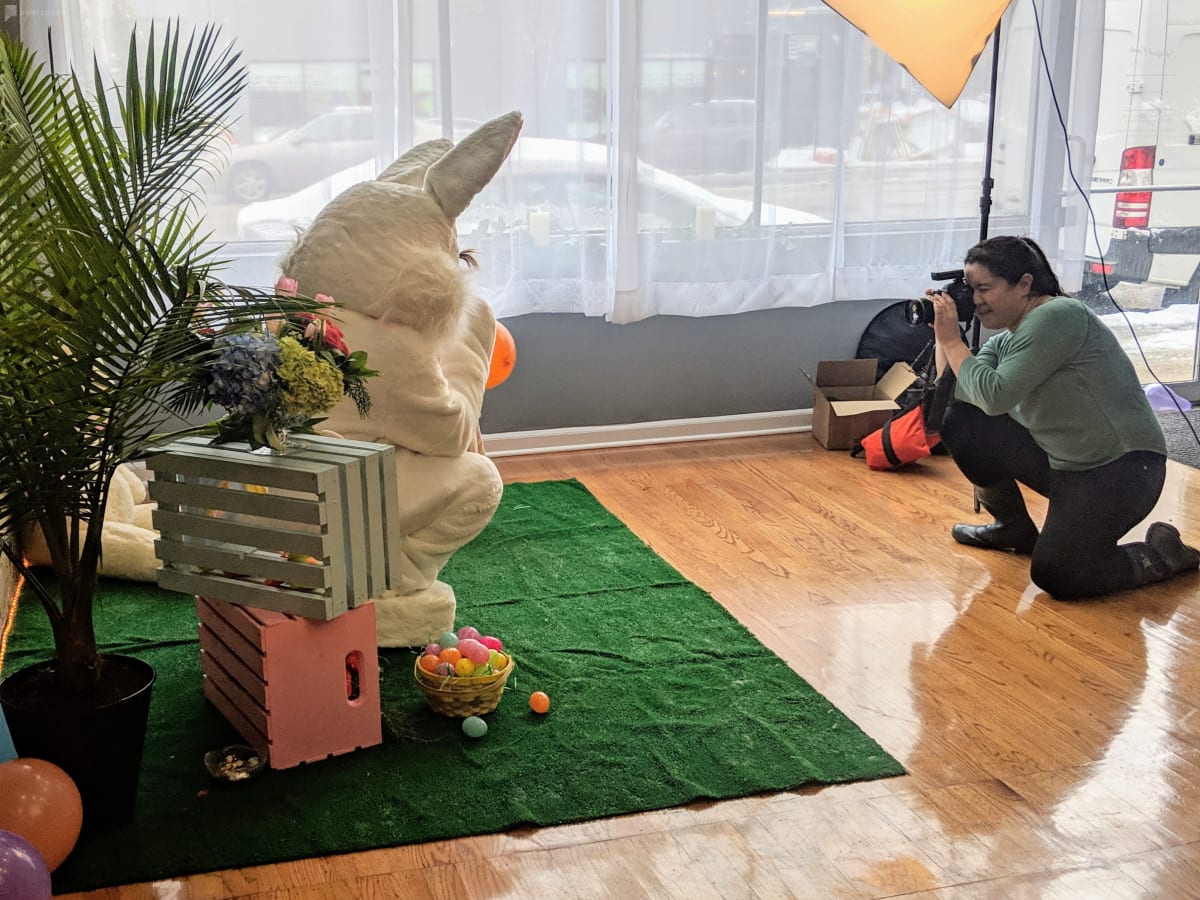 Want to take the perfect holiday card starring your baby? While this space has room for natural headshots and professional, Hollywood-style shoots, the Easter Bunny and Santa Claus have made a few appearances in this Exposed Brick Open Space.
A massive venue, forty people fit comfortably in this 1850 square foot, naturally lit loft in West Town. Let your imagination run wild, you've got the space to create the perfect backdrop for your photos.
Black and white
Nothing says timeless like a black and white photo shoot. This Artist Loft in Lake View features clean spaces, backdrops, and everything you need for a professional photo shoot — all with a price that will make you smile. A sprawling 950 square foot layout, this studio is family friendly and highly reviewed. At only $35 per hour, it's tough to imagine a better bang for your buck.
Plan your Chicago baby photo shoot today!
Perhaps you already have an idea in your head, and are looking for a space that can fit into your budget. There are hundreds of listings on Peerspace that will suit your needs. Power Hosts are everywhere in Chicago: hosts who have earned their reputation for customer service and providing exactly what is listed on the listing. Use the star system and reviews to find the right venue. Take your Chicago baby photo shoot to the next level on Peerspace today!