8 Baby Photo Shoot Ideas & Venues in Charlotte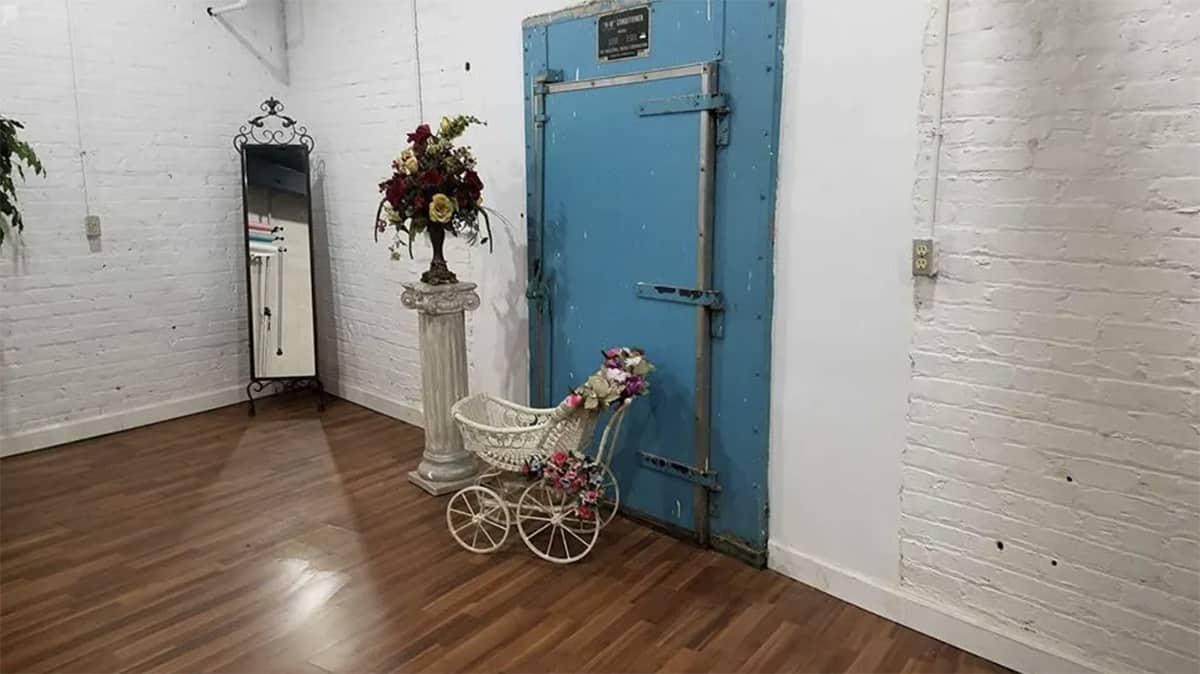 For hundreds of years, portraiture has been a way of capturing memories forever. And these days, it's much easier than sitting your child down in front of a painter for hours. Most parents agree having photographs of your newborns or toddlers is a gift. A baby photoshoot gives you pictures to look back on with them when they're all grown up—and if you miss out on documenting those formative years, you don't get a second chance.
In this article, you'll find some epic baby photo shoot ideas in Charlotte, if you're in the market. Whether you're looking for a simplistic studio set-up or something a little more off-beat, we hope you'll find that inspiration right here on Peerspace.
Get kooky and crazy at the epic Portal Charlotte
Portal Charlotte is one of the most unique photo shoot locations in the city. Part gallery and part playground, Portal is one of the funnest spots in Charlotte to take pictures. Thousands of photographers descend on these interactive rooms every year to snap some of the coolest pictures on Instagram. It's not just for adults either, if you're looking for unique baby photo shoot locations, this tops our list. After all, is there anything on earth that beats your toddler in a ball pool surrounded by ice cream? We think not—and neither do they.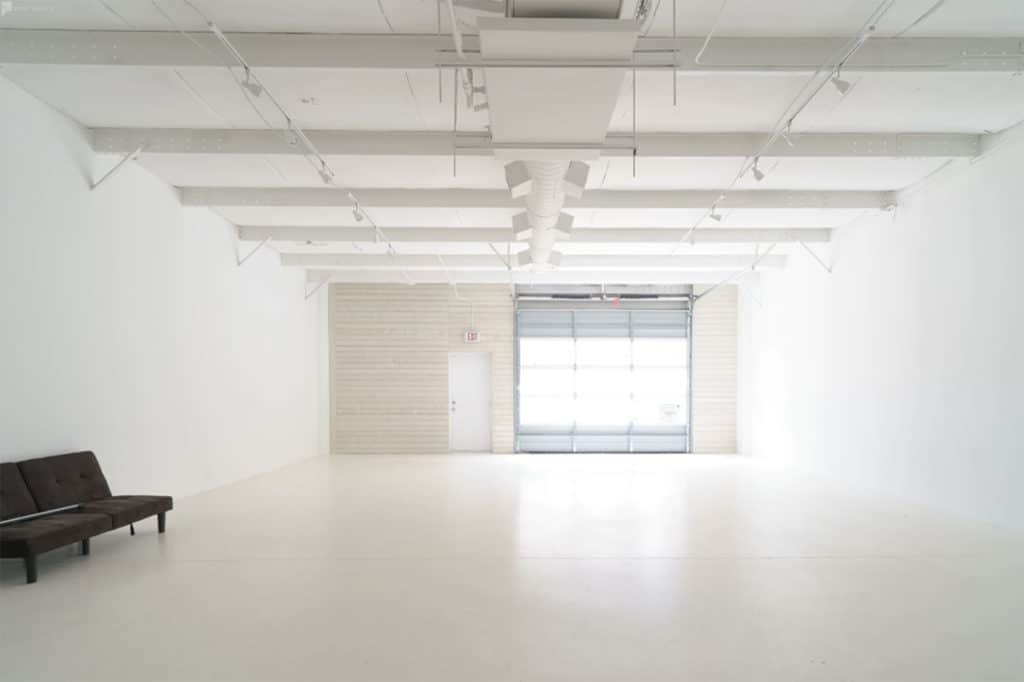 Whether you're shooting portraits, food, or fashion, there's no going wrong with natural light. This state-of-the-art open concept studio is located in Raleigh, but fully worth the trip. While big enough to host everything from video shoots to conferences, it's also the perfect spot to book for a group of portrait sessions. It's spacious enough to invite several clients in at the same time while also giving them the space newborn photoshoots most definitely benefit from. Especially if you're looking to create something different.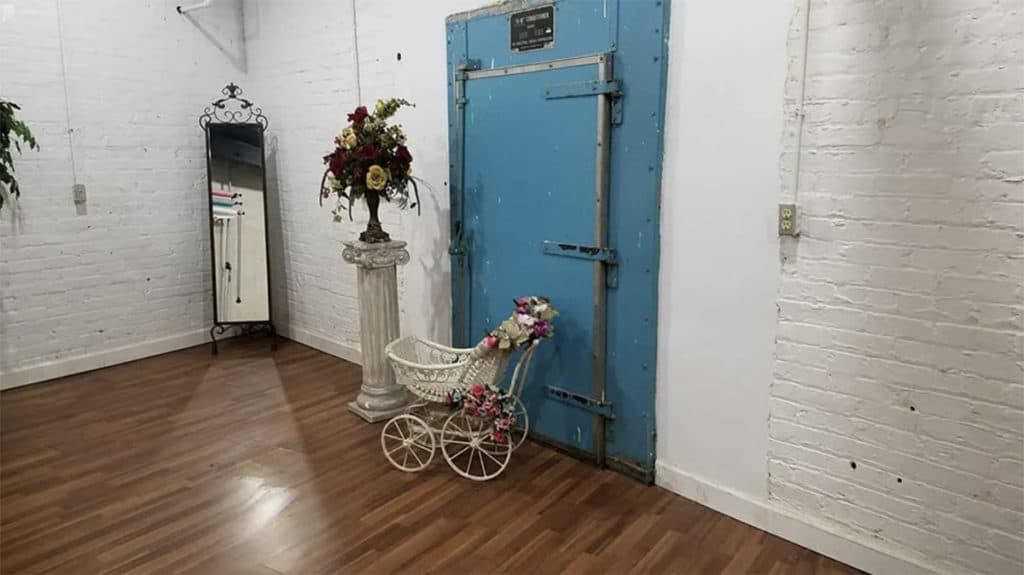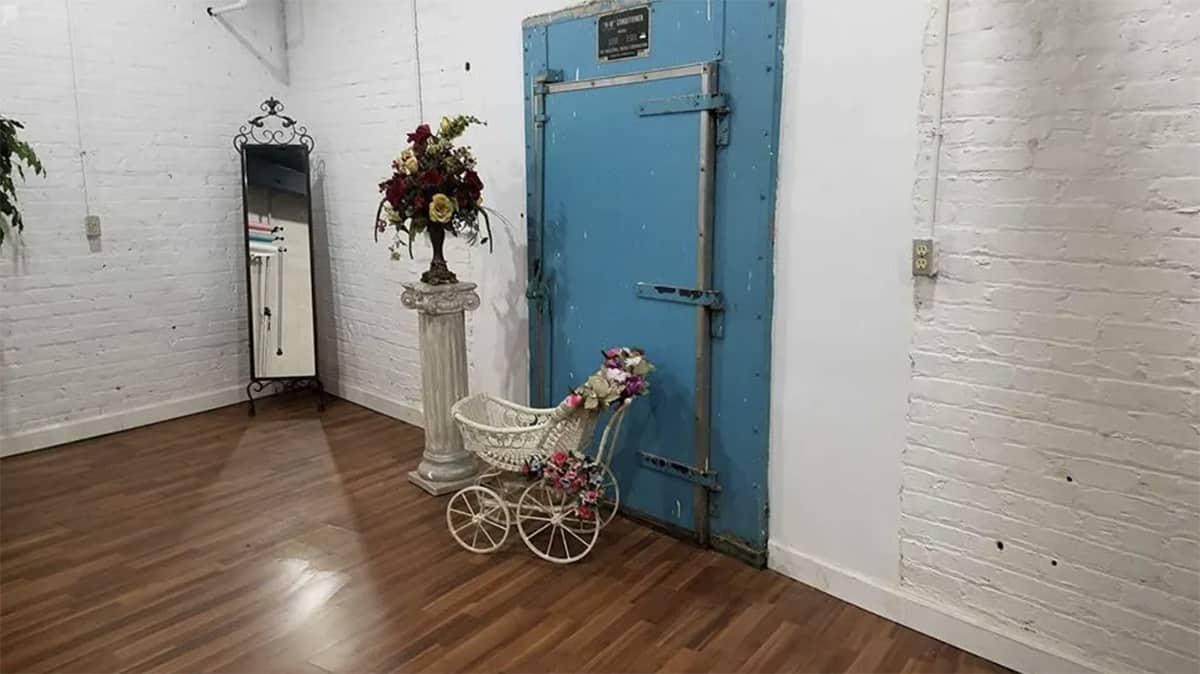 We're obsessed with this rustic Granite Falls studio. Everything about it checks boxes, from furniture to its exposed brick walls. As a ground floor studio, it's also ideal for baby photo shoots, giving parents way less distance between their cars and dream portraits.
While beautiful, this space is also so much more than its aesthetics. It comes equipped with 15 photography sets, six seamless backdrops, and a space just for hair and makeup. Flash units and modifiers are also included in the price, which is pretty uncommon in the studio rental arena. With all of that and a studio manager onsite, this is a great studio for first timers and veteran shutterbugs alike.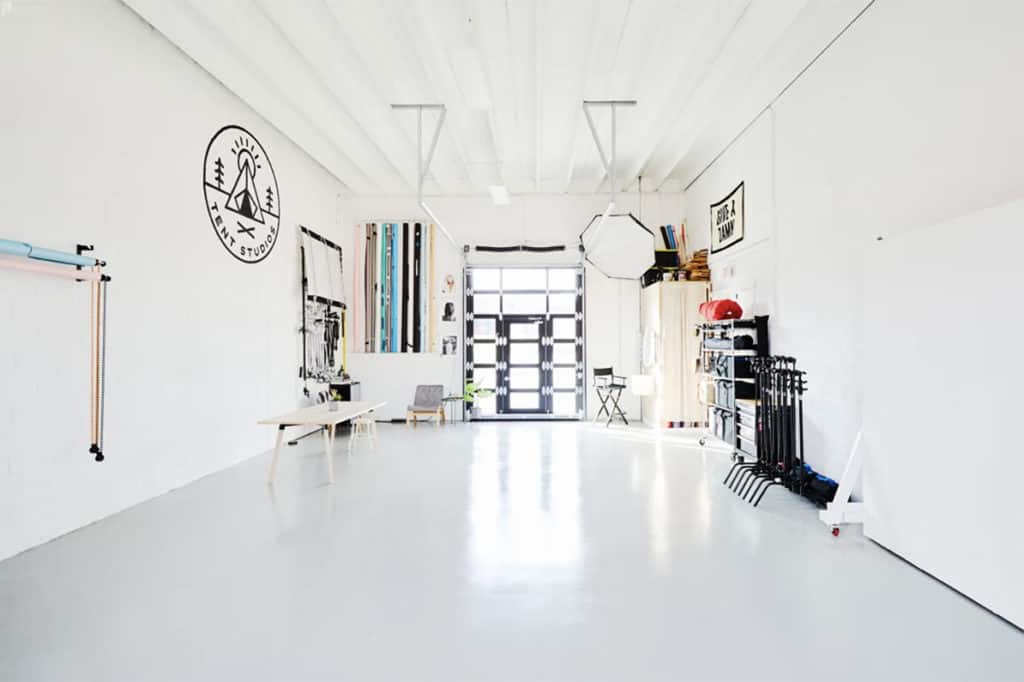 Andy Warhol might have had his factory, but Charlotte photographers are on it, too. So many old factory buildings have been adapted into photography studios and this stunning 1000 sq. ft. Druid Hills space is another of our favorites. What was once a missile factory is now a private studio set-up with every amenity you could ask for. All rentals come with extension cords, modeling blocks, v-flats, and so much more. In addition, you can also rent their background and modifier kits to really make your sessions pop.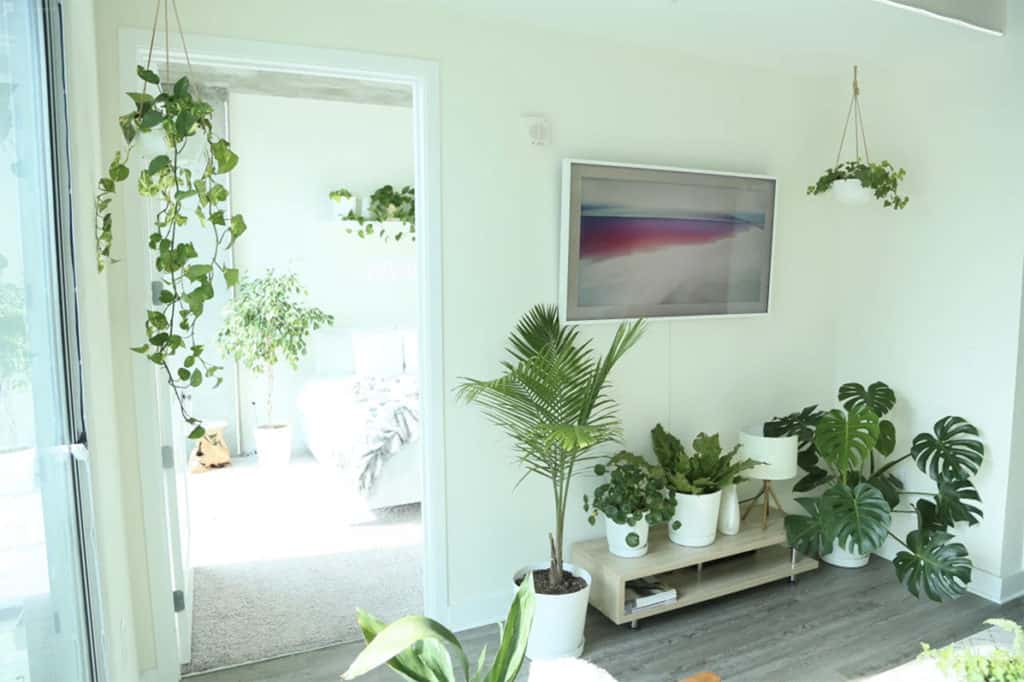 In the heart of uptown CLT, you can find a jungle in the sky. This spacious 25th floor apartment is a totally unique space for all kinds of photo shoots. Swathed in natural light and decorated with wall-to-wall greenery, this is an epic spot for parents who want to enjoy the glorious Charlotte cityscape. While unconventional for a baby photo shoot, we feel like photographers could really do something special here. I mean, what says Charlotte more than Charlotte?
Explore every inch of The Ivy Place
Outdoorsy types will get a huge kick out of The Ivy Place. Located in nearby Lancaster, SC, this homestead is both an outdoor wedding venue and a berry farm. Seasons in the Carolinas are so varied, you can capture beautiful shots of your kids at the farm here year-round. The Ivy Place is a family-run business and the best part about it is, after you've taken your pictures, you can go pick some berries. If that isn't the best day ever, we're not sure what is.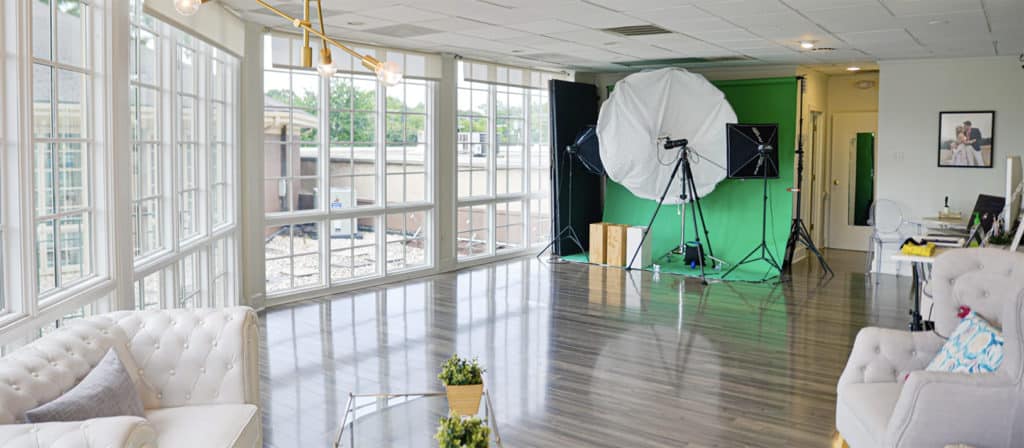 A wall of floor-to-ceiling windows is exactly what it takes to grab our attention. And this elegant second-floor boutique studio is all that and more. Conveniently located in the Dilworth area, this space is surrounded by parks and other downtown locations to incorporate into you shoots. The studio itself also has a bunch of equipment for a great baby photoshoot. From light modifiers to colorful seamless backdrops and flat panels to block out natural light if needed, there isn't much you can't do here.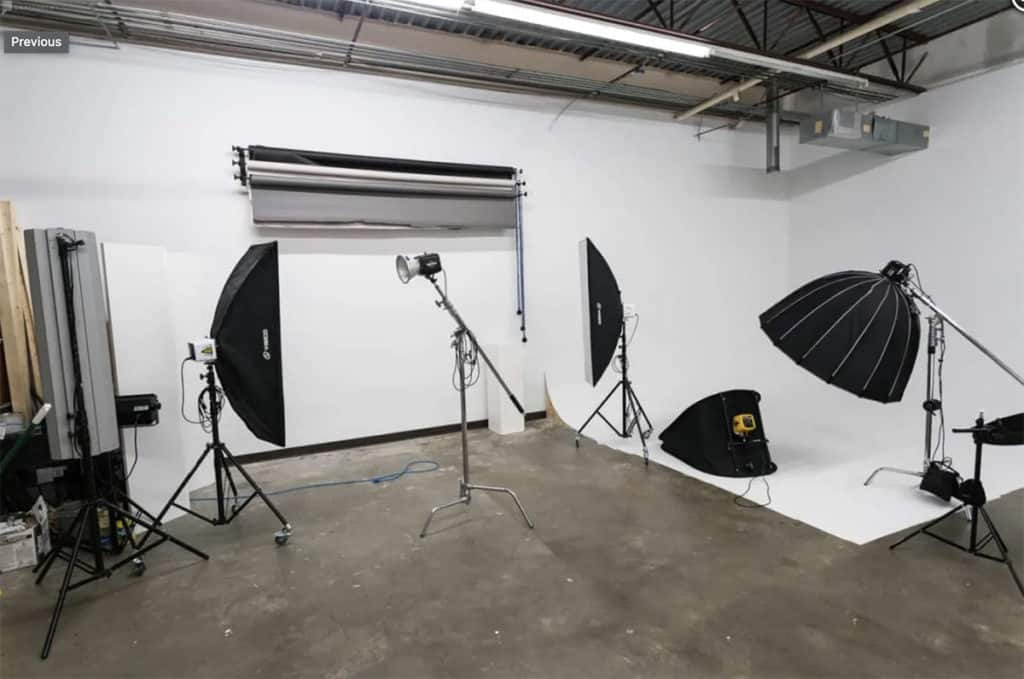 Sometimes less is more, and this well-equipped minimalistic Clanton Park studio fits the bill. Offering 2,000 sq. ft. of space and all equipment covered in the cost of the rental, this is an excellent and affordable spot for photographers at any experience. Created by veteran photographers, you'll find everything you need here for a good baby photoshoot, whether it's the often necessary bathroom or array of backdrop colors and lighting to play around with. What's more is, if you don't have a photographer, you can book one of theirs.
Get some photos that truly capture just how special your kid is.
None of us need reason to want to capture our baby's first few years. Also, having cameras on our phones means that as nary a day goes by we can't capture them. But booking a special photo shoot can make those memories even more special, and the difference in the photos is night and day. Perhaps more importantly, it's an awesome family activity and a new bonding experience.
With legions of talented portrait photographers at hand, The Queen City is teeming with inspiration for shoots that'll make yours stand out from the crowd. Make sure to tag us with #MadeinPeerspace so we can see the outcome!