10 Unique Art Show Display Ideas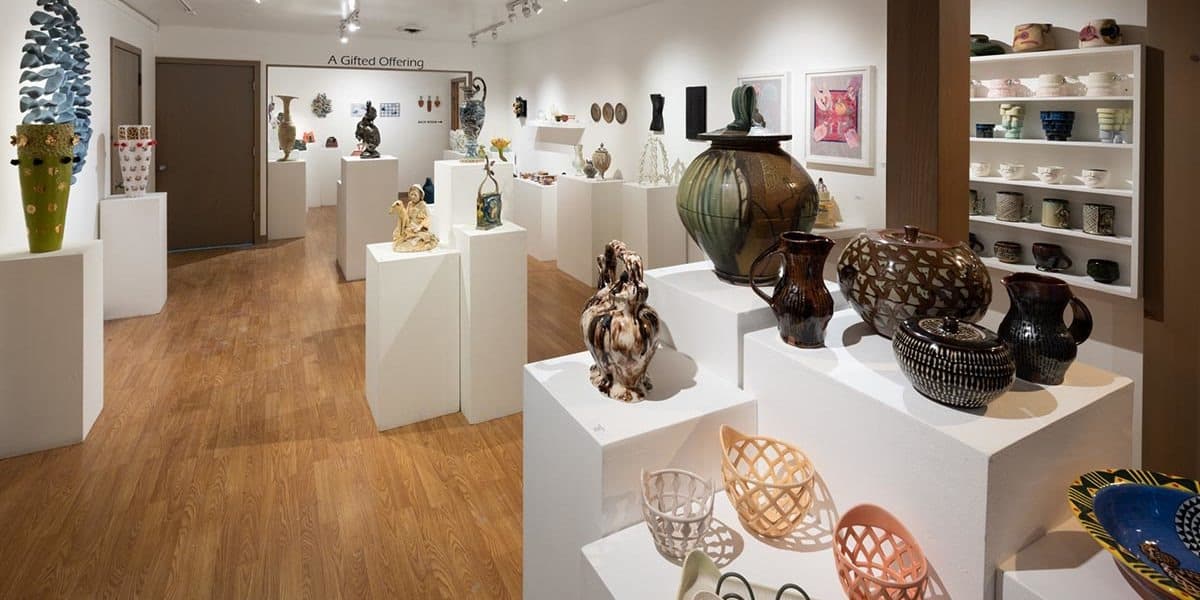 An art show display is essentially a vendor booth used to display your crafts or artwork at a fair, sidewalk shop, or another public event space. The type of display you set up, however, depends on your craft and target market. Whether you're selling paintings, jewelry, or handmade goods, we've come up with 10 unique art show display ideas to help you out. From layout and setup, to signage and branding, use these ideas to attract more customers and make more sales.


1. Use an unconventional layout
First, let's remember the key word here: display. The goal is to have as much space to show off your wares as possible. While you may be limited by the size of your booth, get creative so you can make the best use of the space. For example, a straight-line layout is best for small spaces when your primary goal is to attract the customer as they walk by. But you can use a gallery or U-shaped layout to draw them into the booth and get them to look at your work more closely. Other ideas include having small display stands that your customers can walk around, giving you more surfaces on which to hang your paintings and show off your art.


2. Rent a pop-up venue
If you're planning a solo pop-up show or putting together an art fair, choosing the right venue can make all the difference. Find the perfect location for your art show display by browsing local venues on Peerspace. Choose a traditional art gallery — such as this urban gallery in Hollywood, CA, with plain white walls and an open floor plan — or find something a little more unconventional. 
Why not host your art show at a bright and airy event space, a massive artist warehouse, or a pop-up storefront with street-facing windows? Whichever option you choose, you can ask your local host or the Peerspace Concierge service to recommend a local vendor for any A/V gear, furniture rentals, and food and beverage services you need!
3. Design a themed backdrop
Once you've settled on a venue and layout, now it's time to refine your branding for your vendor booth. Ideally, your booth should match the color scheme, style, and visual aesthetic of your art. For example, if you're a wedding or portrait photographer, stick with a plain white color palette. Speaking of "palettes," Joy Lin Photography used wooden pallets as the backdrop for her booth at the Chicago Bridal Show. She also used a chalkboard, clothespins, and large metal buckets to create a rustic, farmhouse-style aesthetic that perfectly complements her work.


4. Show off your skills
If you're selling expensive paintings at high prices, then finding customers for your work can be as much about your personality as it is about your art. Make sure to be approachable whenever you're at your booth, and don't expect your work to sell itself. Consider setting up an easel right outside your booth and give customers a behind-the-scenes look at your artistic process.


5. Create your own shelves
Designing your own shelves and wall hangings is another great way to show off your originality. For example, Constellation & Co. made their own wooden shelves to display books, crafts, and other items at craft fairs. All you need for this DIY art show display idea a set of wooden crates, some wood stain, and a few screws to hold it all together! This idea is perfect for showing off holiday items, antique goods, and other arts and crafts with a vintage aesthetic.


6. Use PVC pipes — or hula hoops!
You could go for a more colorful DIY approach by making your own racks and photo frames out of PVC piping. Take a look at these PVC pipe projects you can make at home, and see which of them you can incorporate into your vendor booth. Or, you can make your own DIY photo frame out of a hoola hoop for another fun and creative art show display idea.


7. Display jewelry on rolled-up newspapers
Here's another fun idea: using rolled-up newspapers to display watches and other jewelry. The black-and-white newsprint goes well with classy watches, but you can use magazines instead for a more colorful display, or stick with plain colored paper for bracelets and necklaces.
8. Hang your art on peg boards
Peg boards are great because they're incredibly versatile. Unlike fixed hangings, you can move your paintings around anywhere on the peg board simply by moving the hooks. You can choose a metal, plastic, or wooden peg board to fit with your aesthetic, and use hooks, clips, and other items to create a versatile, mobile art show display.


9. Make it interactive
For some artists, a big portion of sales don't happen at art shows, but through smartphone apps or an online store after the show is over. Getting customers to remember you after they've gone home is especially important if you're a wedding or portrait photographer looking for clients.
In addition to business cards and other branded items they can take home with them, make it easy for prospective clients to sign up for your mailing list by having an iPad or laptop handy. You can also use an iPad to show a behind-the-scenes video of yourself at work in the studio, or feature a gallery of additional items that you aren't able to fit into your vendor booth.


10. Have a roaming art show display
Finally, depending on the event, you might be able to leave behind the physical booth altogether and come up with a roaming art show display idea. For example, Drawing Booth sends artists out into the crowd to create hand-drawn portraits on their tablets. Guests can collect the prints from a printing table, or the artist can carry around a moble printer with them. While this isn't strictly an art show display, working as a roaming artist could be a great way to get your name out there at a cocktail party or gallery opening.


Art shows can be a big investment, especially for new artists. Not only do you have to invest in the physical infrastructure, but you have to transport your work to the art fair and most likely pay to rent a booth. It's important to make the most of each event by creating eye-catching displays and showing off your work in the best possible light. These 10 unique art show display ideas offer some memorable and affordable ways to get your work seen. And remember, you can search for venues on Peerspace if you need to find a location to host your art show!



Get together somewhere better
Book thousands of unique spaces directly from local hosts.
Explore Spaces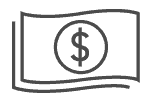 Share your space and start earning
Join thousands of hosts renting their space for meetings, events, and photo shoots.
List Your Space