The 10 Best Commercial Photographers in Little Rock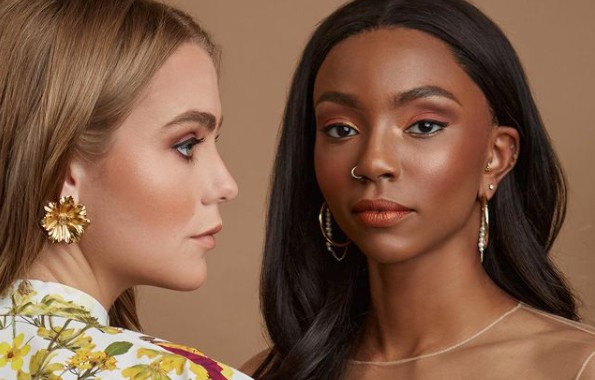 If you're in Arkansas and looking to collaborate with local brands and creatives, then Little Rock is the place to be. The Rock is home to some of the most talented photographers in the south, as the portfolios of the 10 top Little Rock commercial photographers prove. Whether you need professional portraits, food photography, or something else, there's a talented artist here eager to partner with you!
The fashion photography of Sarah Oden is some of the best we've seen. You might have come across the work of this Little Rock commercial photographer in publications like Elegant Magazine, where Sarah's beauty editorials portray strong narratives through a series of complementary images. Her talents for beauty photography go beyond apparel and models to include the lighting and background as well. We love how complementary colors, ambient lighting, and environmental details combine to weave a lifestyle narrative for viewers.
While we found the commercial fashion and beauty photography of Meredith Melody most appealing, we think you'll also appreciate her wedding, portrait, boudoir, and elopement portfolios as well. Her mixture of flat-lay product photography and portraiture centers on cosmetics, apparel, and other beauty-oriented commercial imagery suitable for magazines, advertising, and social media platforms. And if you're looking for polished professional headshots, then you'll love Meredith's well-exposed style, with gentle contrast and even illumination.
LeMay Photography is a Central Arkansas commercial studio offering live event, product, and real estate images for local businesses. We are especially impressed by their real estate portfolio, which uses interior and exterior angles and drone's eye views from above to completely represent the possibilities of a given space. LeMay's grading style is warm and inviting, with rich contrast and balanced colors. This approach is used throughout their portfolio, from products to people, resulting in broadly appealing images and usable images in any context.
Dero Sanford is a graduate of OSU, Okmulgee, with a degree in Photography. We see the results of both his formal training and innate love for the art form in his carefully considered compositions. Dero's images often feel celebratory when he presents colors, layout, lines, and shapes, and we see this most powerfully in his food photography. He prefers a warm tonal shift, with solid contrast and hero angles that portray dishes from their most robust viewing angles.
If you're looking for someone with a different approach to the genre, then take a look at the work of Karen E. Segrave. Her previous 15 years of experience as a photojournalist for the Arkansas Democrat-Gazette explains her exceptional commercial photography. Karen often favors a candid style when portraying the people behind brands going out to bring products and services to fruition. Her love for people is even more evident in her commercial portraiture. CEOs, soldiers, construction workers, and more all find their place here, paired with classic studio settings or storytelling work environments, whichever best fits the collaboration's needs.
If you're looking to impress people from the start, there is no substitute for a presentable, professional portrait. That's where Thino comes in. This Little Rock commercial photographer specializes in studio headshots using white and gray backgrounds. His expert knowledge of lighting and classic head and shoulders compositions make his images ideal for creating the best first impressions to potential clients. Despite the formality of this genre, Thino is also an expert in teasing out expressions that best portray the individuality of his clients. He finds smiles, angles, and poses that bring his subjects to life and leave us smiling with them.
Few Little Rock commercial photographers are as people-centric as Caroline M. Holt. Her collection of professional headshots pairs nicely with her wedding, personal portrait, engagement, and family imagery. Caroline's style brings out your very best qualities for all to appreciate. We can immediately feel the joy, openness, and confidence of each of her subjects while still enjoying them for their unique expressions. Caroline is also a talented retoucher who has a comprehensive knowledge of techniques that gently alter features without unnaturally presenting you.
Derick D. Brooks is a licensed realtor and an immensely talented commercial real estate photographer who presents spaces in ways that highlight their unlimited possibilities. While he does use gentle grading to soften highlight and shadow tonal transitions, he does so without the garish HDR style that's all too common in modern real estate photography. Derick also uses drones for aerial views of land and buildings and provides images for 3D interior tours, perfect for visitors looking for remote views during these uncertain times.
If you're looking for someone to present your space in the best possible light, 3wire Photography has over 15 years of experience in both the photography and marketing spheres. They work with local construction companies like Graham Smith Construction and Summerwood Homes to help residential spaces realize their full potential before you even step in the door. 3wire's style is the best in contemporary real estate, with ideal lighting, strong contrast, and an appreciation for the artistry that home builders weave into their construction. Each interior feature or space is presented from natural angles of view while maximizing its visual impact for us to enjoy.
The photography of Mckenzie Barley contains a little bit of everything, from travels to conceptual artwork. But it's her food and product photography that most interested us today. Mckenzie's style is up close and intimate, featuring products from near-macro viewing distances. This helps viewers appreciate fine details that heighten our memories of taste, touch, smell, moisture, and other sensory elements. Her eye for rich contrast and saturation also help increase our anticipation for a tasty beverage or dish.

Get together somewhere better
Book thousands of unique spaces directly from local hosts.
Explore Spaces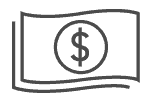 Share your space and start earning
Join thousands of hosts renting their space for meetings, events, and photo shoots.
List Your Space