The 11 Best Dallas Family Photographers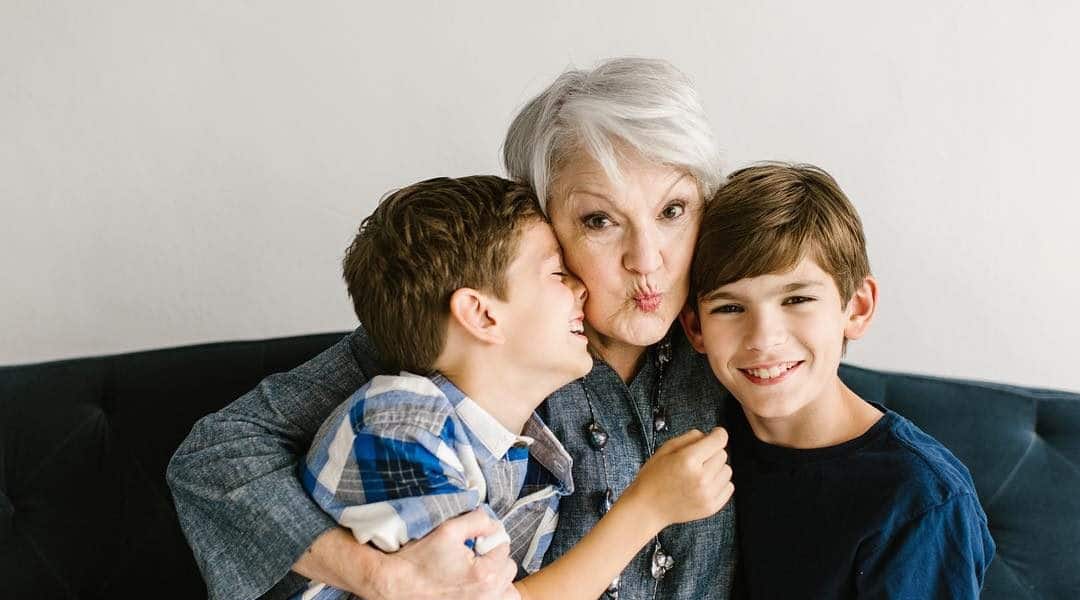 When we set out to put together this list of the best Dallas family photographers, we aimed to abandon any preconceptions about what makes a talented photographer. We knew we wanted creatives with a wide range of skills — photographers whose distinct photos displayed quiet confidence in their own point of view. But beyond that, we tried to enter into this search with a total lack of bias.
As the largest online marketplace for hourly venue rentals, Peerspace knows about creative talent. After all, professionals in every artistic field rely on our platform daily to book inspirational spots in which to work and collaborate. It's always our mission to shine a light on the most talented artists and help connect them with a wider audience.
So without further ado, here is our list of the top Dallas family photographers! The photographers who ended up making the list are each unique with an exceptional skill that sets them apart from others. In fact, we feel pretty confident that the family photographer you're looking for is on this list! Why not check it out and let us know what you think?
Zoe Dennis of Zoe D. Photographer takes gorgeous, unique, and energetic family photos that you'll love sharing with your family and friends. Take a look at her photos and you'll see that when you work with Zoe, you're working with a force of nature. Her family photos are full of personality, especially in their staging: family photo on the back of the family boat; family photo in the pasture with your kids' favorite horse; your little ones wrapped in a bright wool blanket, their hair blown out in the wind; photo of your kids in their Sunday best out in the pasture shepherding the sheep and their little lambs.
Like any true artist, Zoe allows the medium to be dictated by the message. As such, her photos show a remarkable range of techniques. Where necessary, her photos use simple symmetry and classical framing to create a sense of timelessness. And, at other times, she'll use more radical techniques of juxtaposition, asymmetry, and intense focus to create photos full of motion and yet frozen in time. You'll have to take a look at her portfolio to really understand what we mean. Yet, we're positive you'll agree with us that she's one of the best Dallas family photographers.
Abi Poe's portfolio of family photography is colorful and full of joy. To capture real joy — and not just a facsimile of it — requires a patient, personable photographer. The person must connect with each member of your family, and then allow you to simply be yourself and your family to interact naturally while they blend into the background and let the perfect shots happen. This is not a skill most people are born with. It takes not just training, but plenty of real-world experience.
Abi always has to be ready to capture the perfect image as it occurs while also using the techniques of classical composition. Tight, symmetrical framing, tight focus, using natural light and background to add a strong sense of place. And to work in this manner requires both talent and years of learning on the job. Abi's photos peer straight into your family's heart, and, as such, you're guaranteed to treasure them.
In her relatively short time in business, Jordan Haney of Consider the Lilies Photography has made a name for herself as one of the best and most sought-after family photographers in Dallas. Her photos use a mix of contemporary and classical techniques to capture family photos that look equally as stunning on Instagram as on your family's living-room wall. She's also one of the more skilled infant photographers we've come across.
Unlike other infant photographers who almost always make extensive use of props and fabricated backgrounds, Jordan uses the backdrops of your everyday life. The effect is quite striking, really drawing attention to how your life has changed with the entry of this new little bundle of joy into your family home. So, whether you're looking for one of the best newborn photographers or the best family photographer in Dallas, we highly recommend you take a look at Jordan's portfolio.
Jamie Lynn of Poppy & Belle Photography captures some of the most stunning, light-filled family photos around. Her portfolio is filled with whimsically composed family photos in light-soaked backgrounds, and simple bright colors — all combining to give a sense of the angelic, heavenly side of childhood and parenthood.
Parenthood isn't always heavenly, but in 20, 30, or 50 years from now, the heavenly memories will be the ones that last instead of the tantrums, thrown toys, or Legos stepped on with bare feet. As such, you'll treasure the photos Jamie Lynn takes more and more with each passing year.
Hunter Sky Cook of Hunter Sky Photo is a storyteller with the eye of a fashion photographer. Her evocative photos are filled with personality and grace. In fact, she's adept at capturing the motion and that sense of laughter bubbling just under the surface. It's the telltale sign of a happy family, and the stillness, thoughtfulness, and quiet trust that fills the room when your family rests together, at peace after a long day in the world.
Technically, her photos reveal her total comfort behind the camera. Her compositions also do not adhere strictly to any classical prescriptions, and yet seem both natural and artful. Additionally, her photos, even when they are posed, all evince a sincere and profound sense of familial love. Altogether, she is without a doubt one of the best family photographers in Dallas.
Lily Hayes is exceptional behind the camera — so exceptional that it's frankly shocking that she is almost wholly self-taught. She's built a thriving business as a Dallas-area photographer of infants and families — all pretty much from scratch. Lily's photos have a unique point of view that would be difficult to learn in a classroom.
Her infant photos are whimsical, clever, and artful. And her family photos show each relative's actual personality, unfolding in picture after picture. Many photographers — and many people — have a difficult time distinguishing between real affection, genuine emotion, and feelings that are staged. However, this is clearly not an issue for Lily.
In our time writing these guides, we've come across hundreds and hundreds (perhaps thousands!) of photographers, and we can tell you that it's a rare skill to be able to capture true love. Add all of these skills together, and it should be obvious that Lily takes timeless, precious photographs you're sure to treasure.
Allison of J. Allison Andrews Photography has been a family photographer in the Dallas–Ft. Worth area since 2008. What sets Allison apart is two-pronged. First are her photographic skills, which she's developed from her days as a journalism student, using her camera to tell people's stories.
Second is her patience and ability to connect with every member of a family, especially children — a skill she's probably always possessed, but certainly developed further through her experience as a teacher and photographer. Combined, her technical expertise with the camera — along with the ability to connect with and comfort excited children and anxious parents — allows her to snap authentic, heirloom-quality family photos.
These are photos that truly capture the story of your life. Her style is organic and narrative, without much artistic editorializing. She lets her compositions form organically around the family scenes she's capturing, so her photos are technically quite varied. We appreciate her usage of natural light and minimal application of post-production tricks. When you're looking back at these photos 20 years later, you'll likely appreciate these things, too.
Melanie Baldi is unique among the photographers on this list. In addition to taking idyllic family photos that will make your family look like fashion models or Instagram influencers, she takes some of the most passion-filled couple photographs we've ever come across – both elegant and yet full of desire.
All told, Melanie is a flexible, playful, and highly skilled artist. Her photographs cover an almost dizzyingly complete picture of family life – from the innocent to the intimate. If you don't feel like you're "cookie cutter," just like everyone else, and you want to work with an artist who sees beauty everywhere she turns – you can't do better than Melanie.
Payge Stevens takes dramatic photographs that make stunning use of deep, soft shadows; medium and low light; and beautiful natural landscapes shot with the eye of an architect. What sets Payge apart as one of the best family photographers in Dallas is her ability to capture you as if you're the only family on Earth. She joins your family in your surroundings, to capture your sense of adventure and dominion in your natural habitat.
We know you'll love her style, which is extremely contemporary and yet natural. After all, she captures both the movement and stillness of the moments of love you share with your family. Payge is a photographer with an eye for love and landscape, a photographer who can capture both the infinitesimal fleeting moments of love and the sense of eternity and agelessness of the natural world.
Jenny Leigh is an expert at capturing important family moments. Your child's baptism, the moment your older children meet their newest baby brother, the whole family all cuddled up on a rainy day, your daughter's little hand in her father's beard. Jenny is also happy to travel to you wherever you need her services — the family home, the maternity ward, you name it.
We'd describe her style as photojournalistic with an emphasis on capturing candid moments. She highlights the actual interactions and reactions of your family — with striking compositions that use deep shadows and warm saturated colors to evoke a sense of stillness from her motion-filled photographs.
Christina Q is something of an ethnographer of everyday family life, documenting the daily joys, confusions, and comforts of family life in America. Her photos are filled with innocence, love, and the simple kindness and protectiveness that keep families together. Plus, they manage to be narrative, even dramatic, without playing up any aspect of the photos with photographic tricks.
Every photo has the distinct feeling of being a real moment in your family's life, simply frozen in time. She's a photographer with a real skill for capturing not just personality, but the soul of her photographic subjects. And it is this skill in particular that sets her apart as one of the very best family photographers in Dallas.


Dallas family photographers rely on Peerspace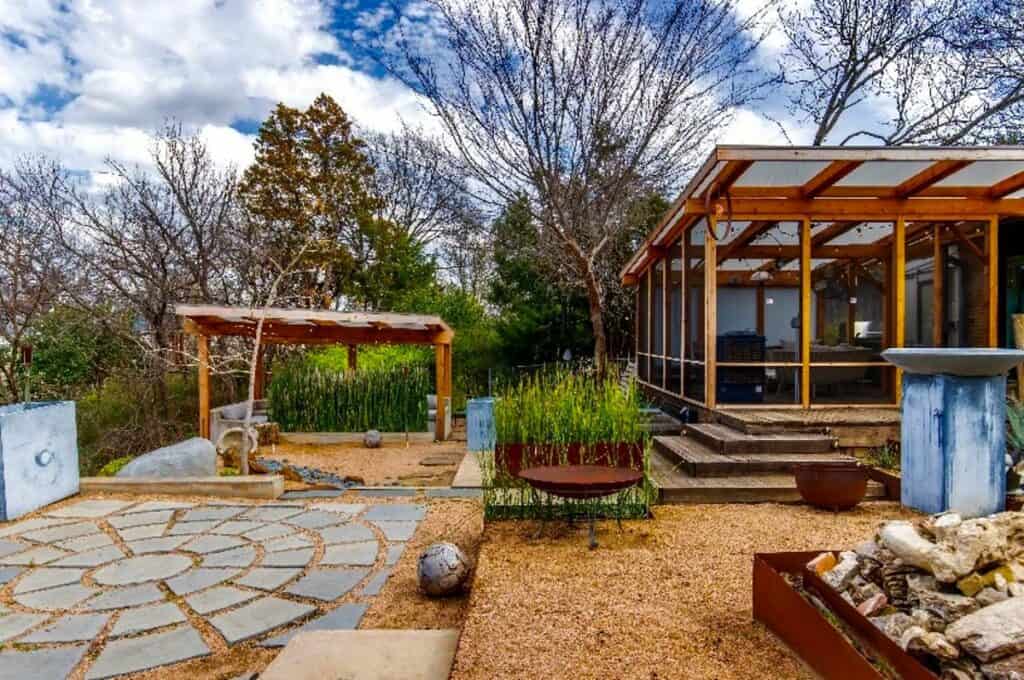 There you have it! We hope you've enjoyed looking through these 11 tremendous portfolios. Once you've selected the right photographer for you, it's time to think about finding the perfect backdrop for your family photos. Luckily, Peerspace features dozens of incredible listings. Check us out and see what type of space you and your loved ones can enjoy as you create lasting memories.



Get together somewhere better
Book thousands of unique spaces directly from local hosts.
Explore Spaces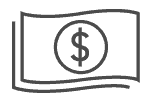 Share your space and start earning
Join thousands of hosts renting their space for meetings, events, and photo shoots.
List Your Space