The 8 Best Drone Videographers Shooting Aerial Cinematography in London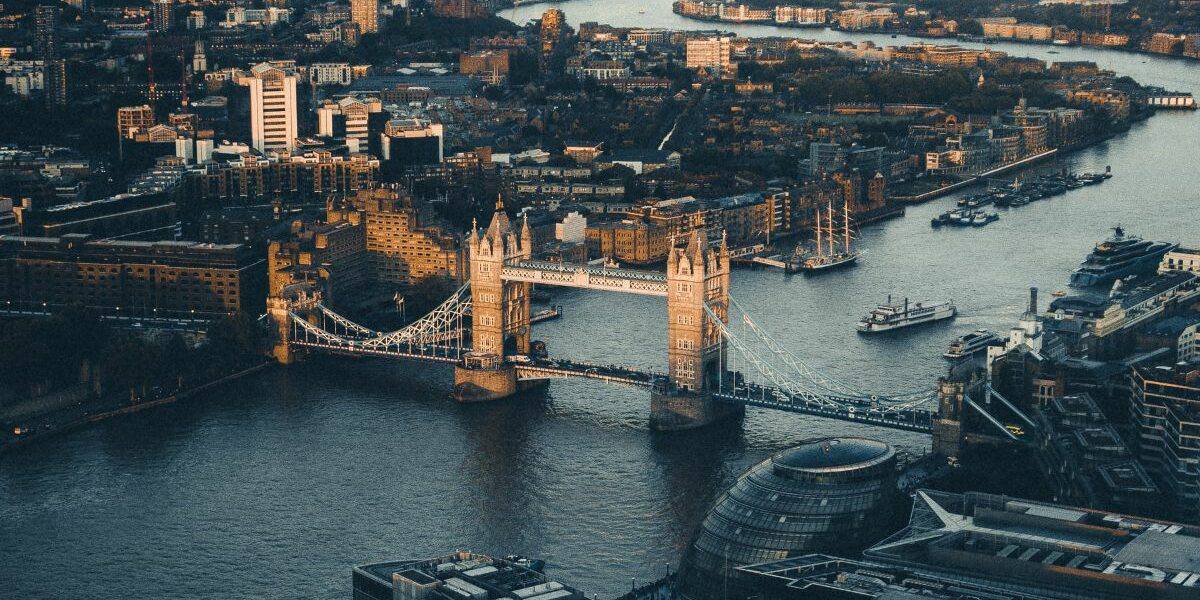 Drone cinematography is very different from other forms of drone videography. As cinematographers, the operators seek to showcase perspectives that help establish a scene or narrative in a feature film, provide dramatic views, and seek other ways of highlighting a film's story. And each of these drone videographers shooting aerial cinematography in London is a talented producer and director as well, expanding on the theme of a film and breathing further life into it using their unique bird's eye views of the surroundings. With a city this massive and packed with creatives, it wasn't easy choosing only a handful of the top London drone videographers!
Self-taught London drone videographers and filmmakers are some of our favorites to review because they often employ creative techniques that traditionally trained videographers do not. They are often more willing to diversify their portfolios in their exploration of the art form, as Charlie Johnston has. His work includes travel films, commercial footage, event coverage, and even landscape footage, where drones provide cinematic perspectives. As a licensed drone videographer shooting aerial cinematography in London, he also has travel films showcasing the night lights, people, and scenic architecture the city is famous for.
Lifestyle photography and social film projects are what Peter Kindersley loves to produce! He's also a talented landscape photographer, and his love for scenic views often shows up in his drone aerial videography. He loves finding those places where dramatic lighting, leading lines, and known landmarks create a feature story about the area. Sometimes his stories involve just the space, but often there are human elements to explore.
His drone videos and his drone photography give us perspectives rarely seen, let alone appreciated, by people. And as a civil aviation authority-certified drone operator, he's both trained and licensed to do so. Peter's experience, passion, and certifications make him constantly in demand with major brands like Shell UK, Ryan Air Magazine, and Penguin Publishing.
Creative Sky is a team of London drone videographers shooting aerial cinematography in the region, filming landscapes and live events. Their live aerial filming of the Lotus Turbo Challenge 70 is a prime example; there, Creative Sky took to the air, covering the Lotus Cars 70th birthday event with fast, captivating footage of the show. Diversity of viewing angles is something Creative Sky well understands; even an intriguing shot from directly above can lose impact if repeated again and again. But the way they treat us to panning shots, footage chasing the action, and providing a full display of everything from track to audience demonstrates their love for aerial storytelling.
4. Stas in the Air
Looking for a drone videographer shooting aerial cinematography in London that focuses on the travel and lifestyle genres? Look no further than Stas in the Air, whose footage of Croatian beaches and island villas will have you dusting off your passport in no time. His videos use a warm color grade that involves summer sun and drinks while the perspectives show people swimming, laughing, and simply enjoying what each scene has to offer. Including people simultaneously adds a sense of scale, perspective, and a lifestyle narrative to his footage. Yet, Stas is also fond of landscape videography, exploring snow-capped mountains with a speed and perspective hikers and skiers can only dream of.
After spending 13 years in marketing and website development careers, Chris and Dan, two brothers and London drone videographers, decided to start Epic Drone Films. In doing so they could leverage their entire skillset and become some of the most talented drone videographers shooting aerial cinematography in London. Inspection, surveying, TV/film footage, and even events like weddings and sports are all subjects they've worked in before. Their satisfied clients include brands like Durex and Heritage Lab. And they are fully stocked with the latest drone equipment, providing up to 6K resolution and high-speed subject tracking to meet the demands of any sort of collaboration.
National Geographic, Santander, BMW, and even the BBC know that DroneScope is a brand to rely on for high-quality cinematic footage from above. They provide footage from up close, afar, tracking, photography, and also perform surveying work for engineers and architects. DroneScope supports and creates films, participating from preproduction to the final product. Their projects often take them abroad on journeys to China, Finland, and the United States, where aerial perspectives add drama and lifestyle narratives to the projects they are a part of. And they also work closer to home, where their talents are constantly in demand for documenting sporting events, showcasing commercial spaces, and more.
John of Logic Video is a freelance videographer whose experience includes an impressive variety of subjects. He produces short documentaries, event videography, educational content, and much more for broadcast and corporate productions. Both his ground and aerial footage focus on people and their relation to places. And John's skill set is more diverse than most London drone videographers. He's regularly called on to be not only a videographer but a director and producer as well for the collaborations he's a part of.
There are drone operators and then there are drone cinematographers. Fortunately, Kaine and Michael of The Drone Operators do both; operating drones to showcase the landscape from above and creating cinematography for establishing shots or stand-alone aerial sequences. Their portfolio takes us on a journey across 27 countries and 3 continents, where they partner with international brands like Samsung to create inspiring, impactful footage. Few drone cinematographers know how to compose their aerial frames in ways that invoke light, scene, and mood in the way Michael and Kaine do.

Get together somewhere better
Book thousands of unique spaces directly from local hosts.
Explore Spaces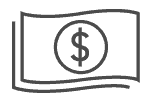 Share your space and start earning
Join thousands of hosts renting their space for meetings, events, and photo shoots.
List Your Space