The 12 Best Wedding Photographers in El Paso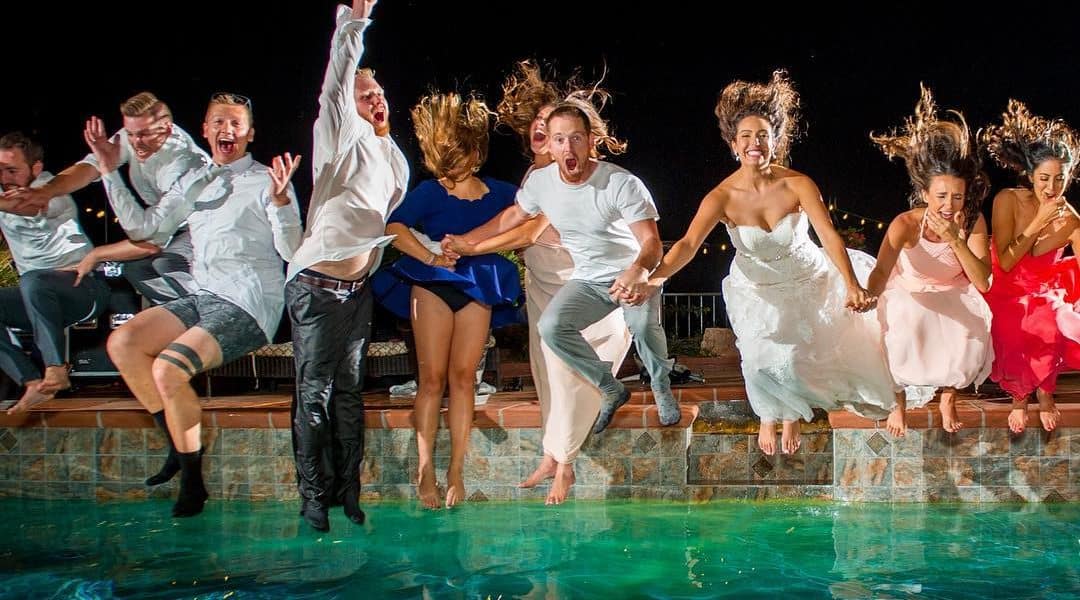 El Paso's rugged landscapes and great climate make it a fantastic place for photographers to work. Wedding photographers throughout the city love to get outdoors with their clients and produce striking portraits of couples in these amazing locations. But being a great wedding photographer is about more than working with the landscape.
The photographers on this list bring their A-game to every wedding they shoot, executing their creative vision with precision and energy and supporting you through every step of the big day. Your images will turn out gorgeously if you work with anyone on our list of the best El Paso wedding photographers. Check out these shutterbugs below and get ready to book an amazing photographer for your wedding.


Dan began his career as a photojournalist. He has since taken the skills he developed and applied them to wedding photography. His goal is to deliver a body of work that reflects the experience of your wedding day and creates lasting memories. His work is heavily influenced by his journalistic work, with his portfolio showcasing amazing candid work and expressive portraits.


Alex and his wife Cindy always keep the idea of family in their minds while shooting weddings. They think of themselves as lifestyle historians — they're there to capture some of the most important moments in your life for memory's sake. Their work is colorful and bright, showing plenty of tender moments alongside formal portraits. For well-rounded wedding coverage, they're an excellent team of photographers to work with.


Jess, the mastermind behind Sparrow and Gold Photography, brings tons of energy to weddings and is a lot of fun to work with. She'll be cheering you on for the whole day, all the while taking some great photos. She'll take special care to capture your wedding in line with your personal vision, emphasizing the details that make your day unique. Looking at her portfolio, it's easy to see she's got a knack for finding amazing light and getting some genuine expressive moments out of her couples.

Elise Taylor and her husband Nate founded Taylor'd Photography after shooting a wedding for a friend. She quickly realized that all of her interests in photography — from fashion to documentary — came into play at weddings, so she and Nate made the jump and turned wedding photography into a full-time job. Taylor'd Photography's collective style results in great images: plenty of candid moments, fantastic detail work, and real emotion throughout.


Brittany is an energetic photographer, and she is very focused on bringing out a couple's fun side during their wedding shoot. This results in images with many smiles and lots of laughter, which Brittany captures well. She always finds great light, and her colors are well-balanced — real, but not overwhelming. Her detail work completes the story of the day, and altogether makes her one of the best El Paso wedding photographers.


Stephane shot her first wedding in 2004 and has become hooked ever since. Like many, she begins by forming meaningful connections with her clients, so as to coax out their emotions and make them feel completely comfortable on camera. She never asks a couple to pose in an unnatural way and tailors her approach to you and your significant other's personalities. She also makes full use of the amazing landscapes around El Paso, and you'll see some of her strongest work in these settings.


The team behind Twilight Photo has many years of experience in the wedding photography, having worked with hundreds of couples. They try to break industry conventions when photographing weddings and always look for great candid moments to capture. They like to run lots of off-camera flashes so they can have maximum control over the light — this is fairly uncommon in wedding photography, as many photographers prefer natural light, and using this lighting setup creates a unique style to Twilight's work.


Jessica started her photography business in 2006, which is when she first got hooked on weddings. Jessica choose not to chase trends in the wedding world, and instead focuses on breathing life into portraiture. Her goal is to create beautiful portraits with a timeless quality that will look great for decades. This doesn't mean she employs unnatural poses, though — Jessica has a strong sense of lifestyle shooting, and her poses never feel forced. You can see genuine emotion in her couples as they interact with each other on camera.


For Fabio, it's his exposure to people of different cultures and backgrounds that drives his photographic vision. This influence is clear in the work he showcases in his portfolio. His work is expressive, people-focused, and often lit dramatically, capturing couples in motion. This creates a gallery unlike that of many other photographers — timeless and unique. His approach and style easily make him one of the best El Paso wedding photographers.

Ceci is driven to tell stories and focuses on capturing those wonderful, candid moments of expression. With bright and colorful work, Ceci is clearly able to put her subjects at ease on their big day. Combining color, as well as black-and-white photography, she creates beautiful wedding packages that capture the feeling of what a particular wedding feels like, all of which is contextualized by her eye for detail and ability to find great light.


An El Paso native, April has an earthy and warm style of shooting. Her outdoor work often emphasizes bright sun and the stark landscapes of the desert, wherein her couples stand out. She chases real moments with genuine emotion, preferring to capture a true memory rather than a stiffly posed portrait. Her detail work ties everything together, creating an overall package made up of memories and moments that you'll love looking back on.


Life in Tandem is Charissa and Andrew, a married photographic duo. They love celebrating a couple's happiness and love for one another, especially on a wedding day. Knowing how their commitment to each other has strengthened their own partnership, they understand how important a wedding day can be for a couple. So, they're dedicated to helping you keep these important memories forever by capturing fantastic, well-composed images. Their unique style and passion make them one of the best El Paso wedding photographers.


With so much talent around, how do you choose?
Well, look at it this way: when your city has so many talented photographers, it's difficult to go wrong with any of them. Narrowing this list to 12 wasn't easy. First, you might try to zero in on a style that appeals to you. We've got a handy guide for that. Then, look for personality traits that attract you. When you get along well with the photographer, the photos shine all the more. Either way, you're going to have a blast and love your pictures, so get excited! This is one of the best parts of the wedding planning process.



Get together somewhere better
Book thousands of unique spaces directly from local hosts.
Explore Spaces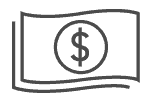 Share your space and start earning
Join thousands of hosts renting their space for meetings, events, and photo shoots.
List Your Space