Everything You Need to Know About Types of Wedding Photography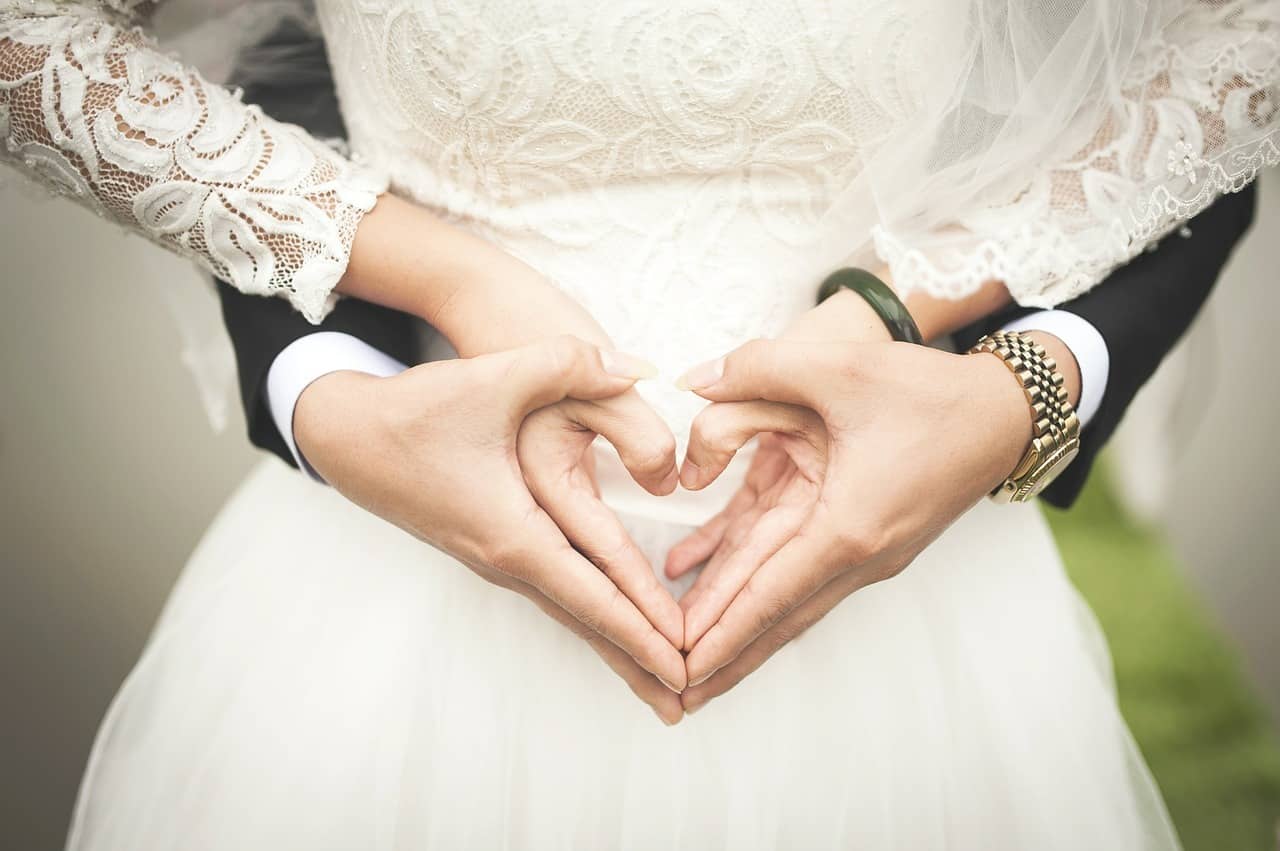 If you're thinking about getting into wedding photography, then you've no doubt seen a variety of styles in other people's work. When couples hire a wedding photographer, they're looking for more than random images from the day. After all, there are many types of wedding photography. They want their wedding to be portrayed in a certain way, so it's important to develop a visual style of shooting that clearly shows your approach to photographing a wedding.
Everything about a wedding is an expression of the couple's personalities and tastes and, of course, the photos they take away are a part of that package. When you're hired, the couple will choose you not just for your reliability, but to make images consistent with that style of whatever wedding you're attending.
It's important to know going in how you plan to approach the day and which images you'll need to get (you'd better have a good shot list). You'll also need to understand the layout and lighting of the venue you're working with. Check out some of the wedding venues listed on Peerspace to get an idea of the kinds of places you'll be working in. There are three dominant styles to guide your work and untangling them can sometimes be tricky. This write-up will tell you everything you need to know about types of wedding photography.
And if you're hiring a wedding photographer, there's a bunch you can get out of this article: you can peek behind the curtain at how photographers think about wedding photography styles. Additionally, you should also be able to communicate better with your photographer about your desires.
Traditional
Traditional wedding photography is probably the first thing that comes to mind when you're thinking about wedding photos. It's one of the most common types of wedding photography. These are the portraits of the bride and groom with their wedding party and families. Everyone is posed, in a line, and looking at the camera. Since its inception, wedding photography has focused on this kind of work, so you'll see examples of the style going back to the earliest photos of weddings.
In the days of working with film, you had a hard limit on the number of shots you could get in a day. So there was value in just getting the safest images you could, and that became the norm for the industry. Traditional shots are timeless. They're the kind of images you'll print and give to family or put in a photo album.
This style of imagery relies on the photographer blocking off large sections of the day. A big advantage of this type of imagery is that it's safe and predictable — the downside: it's time consuming and unnatural. You'll spend much of your time organizing large blocks of the wedding day around making these portraits, which takes family and the wedding party away from celebrating the day. Despite this, nearly every couple will want these images to some extent, so be prepared to shoot them.
You'll have to be comfortable finding the best backgrounds in good light, posing large groups, and directing actions. Some photographers love the timeless, classic nature of this style of photography and really excel at it.


Documentary
Documentary-style (or reportage-style) wedding photography takes a lot of cues from a photojournalist's approach to photography. The photographer is "covering" the day like they would an important event or something for a newspaper. The goal is to tell the story of that particular day through images.
Weddings, as a day, are essentially made up of a series of stories. You've got all the stuff the wedding party is doing — preparation, spending time together, and so on. And then you've also got guest interaction. You have small moments, like family members reacting to the day emotionally. All of these events are both self-contained stories and part of the day as a whole.
Shooting in a documentary style requires you to make yourself as unnoticeable as possible. The idea here is that the photographer is present throughout the day but does little to alter events. The editing reflects this as well — there may be imperfect elements in the images, but rather than removing these, you work with them. These elements increase the authentic feel of the final product.
As such, documentary photographers will capture exactly what they see as it happens, without directing subjects. The client will get images that reflect their memories from the day, and the photographer won't be interrupting them frequently as the wedding progresses. You'll also be able to show a newly married couple moments from their day that they didn't even know happened.
However, without the photographer exerting control over the scenes, things can be unpredictable. People's facial expressions may even be unflattering in the images. This is easily the most intimidating wedding photography style to shoot in, but the results can be amazing.
Lifestyle
Lifestyle wedding photography, also called contemporary wedding photography, offers a kind of hybrid approach. The photographer will often pose people in a scene but encourage subjects to interact naturally and wait for candid moments to happen. These images feel as though they've captured authentic moments, though the photographer has already set the photo up and given directions.
Because you're giving directions and posing people, this isn't documentary work. For example, a documentary photographer would see a bride and groom having a moment together and record this without intruding. A lifestyle photographer would pose them to appear as though they're having a moment, ensuring they never miss the shot.
Shooting in this style is less obtrusive than traditional wedding photography, with more predictable outcomes compared to documentary-style work. The photographer emphasizes the visual impact of the images, so backdrop and lighting are key in the same way they are for the traditional approach.
Lifestyle photography also takes several cues from fashion photography. Your visual style is on full display in these images, which will often emphasize outfits and poses more so than the actual events of the day. You definitely want to make your subjects look good in these photos. The end result is a collection of images that are visually impressive but captured in a style more relaxed than traditional portraits. But you aren't invisible when doing this kind of work — you'll have to interrupt parts of the couples' day with directions.


Educate yourself, but blaze your own trail
Each of these approaches carries its own advantages and disadvantages. The style you choose to focus on will largely depend on your personality, visual style, and level of confidence in the kind of images you make best. Most wedding photographers don't shoot in a single style for the entire day.
Likewise, most couples don't want one single approach to their wedding. For example, almost all couples will want some level of traditional portraits. Every couple will want a few images of themselves looking sweet and happy with each other, too.
But wedding days are long, and you'll find yourself with plenty of time you need to fill shooting. Select a style to focus on that lets you structure your role in the day and get the shots you need. Keep these styles in mind as you develop your own personal approach. Yes, it's good to learn everything you can about different styles, trends, and techniques.
At the same time, allow your natural passion and curiosity to develop as well. That spark, tempered by education and experience, is how style develops.


Get together somewhere better
Book thousands of unique spaces directly from local hosts.
Explore Spaces
Share your space and start earning
Join thousands of hosts renting their space for meetings, events, and photo shoots.
List Your Space