The 13 Best Wedding Photographers in Houston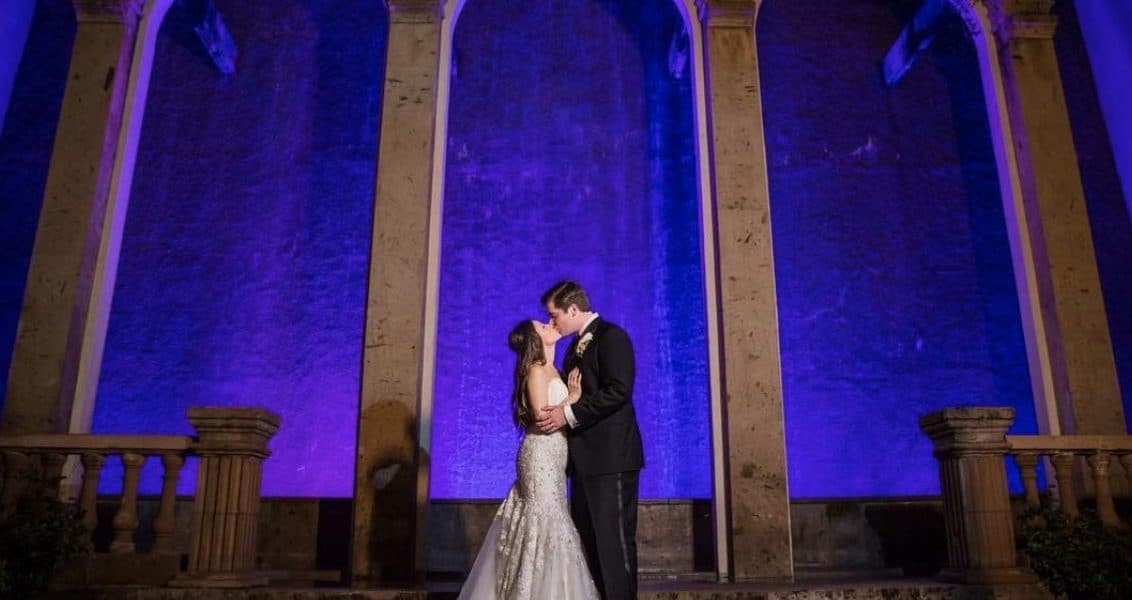 On the search for the best wedding photographers in Houston? Then Peerspace has your back! If you're getting married sometime this year, it's time to start getting all of your vendors lined up. Besides the caterer (who keeps your guests happy) and perhaps the bartender (who keeps your guests even happier), your wedding photographer is arguably your most important hire.
You have to find the right photographer whose style suits yours and who seems like they'll fit in seamlessly with your wedding party. And then there's the all-important talent factor. After all, their skill is largely going to determine how you remember your wedding for the rest of your life. Sound like a lot to consider? Don't worry, we've done the heavy lifting for you. Here are our picks for the 12 best wedding photographers in Houston who make it look easy.
Philip Thomas is a former press photographer and current "light catcher". He gives equal painstaking attention to each of his photographs — and as such, the photos of the lead-up to the wedding are usually just as good as the more classic pictures of the ceremony and the reception afterward. His photos show a propensity to find the story that's present in a given moment, without ever trying to force anything to happen. He tells these stories in an organic style, in both warm soft colors and black and white.
We also love how Philip characterizes his particular style: "Wedding photojournalism is the recording of moments without deliberate interference by the photographer. A wedding photojournalist is an observer". The best wedding photographers in Houston are those who don't try to orchestrate moments to snap. They observe you and your loved ones being yourselves and slyly take photos at the perfect moments.
Alice and Eric of Serendipity Photography have an amazing knack for shooting in bright light in a way that often makes their subjects look angelic. They're able to find the dreamy quality that exists in the everyday. And this makes for some really great candid photos, including some of the best mother/daughter photos we've seen in our research. Alice and Eric have a very fashionable style with a distinctly Southern flavor.
Serendipity Phtography also has tons of rave reviews from loving couples. Here is just one example from their website. "The pictures they took for our engagement and reception are really expressive and have that perfect modern yet somehow still timeless style. As all top tier professionals should be, they were brimming with ideas, always sharp, accommodating, and cool… I couldn't have asked for more. I highly recommend Serendipity!"
Chris Genovese of Genovese Studios makes the most out of his photographic subjects. His portraiture is especially striking for its ability to use architectural elements of the city to frame his happy couples.
Chris has a fairly light Instagram presence, but what's up there captures his style and skill very well. In fact, he and his studio are extremely well-reviewed and have been named one of the best wedding photographers in Houston by The Knot for at least six straight years. 
Daniel Colvin is an extremely talented photographer. Period. Check out his personal Instagram to see the general skill level we're talking about here. To see his photos of radiant couples, check out his Instagram dedicated to wedding photography. He is especially skilled at capturing the little, sweet, funny moments that make up a wedding.
We also love his close-crop photos of couples so caught up in each other, it's like they forget Daniel was there. This also speaks to his skill as a photographer who makes his clients comfortable and happy.
Tina at Agape House Studio has a style that is both classic and modern at once. Her photographs are artistically composed, and it must be said that she's especially skilled at capturing pure joy. That's something the world badly needs. Tina has received nothing but good reviews and is praised for her helpfulness as well as her skill.
One of Nicole Chatham's best skills as a portrait photographer is her ability to capture a beautiful smile. This might sound simple, but it isn't. It's not easy to capture the type of smile that isn't for the camera, and Nicole finds that smile again and again. Her wedding photographs gain a unique vibrancy from this skill.
She's great in all kinds of environments — so whether you're having a city wedding or a country wedding, she's got you.
Danielle Campbell of Campbell Brand Photography isn't pretentious. She just loves capturing good, real images. Whether that's something truly classic, something romantic, or something humorous, she just wants it to be real. She's skilled at capturing the nuances of love and affection — between couples, families, and friends.
Jake and Destiny are well known in the Houston area for their ability to build relationships with the couples they photograph. By getting to know couples, they're able to understand what's important to them. And, come wedding day, they know where to be, what to look for, and what to capture because they know you. They take very classic photos — the kind that becomes heirlooms. They let natural light do its own thing and then set about finding the beauty in it. 
Khanh Nguyen is another on the list with an eye for capturing the personality of a person, of a couple, in a single shot. His photos are vibrant and colorful, with abundant natural life. We think he especially has a knack for portraiture. A lot of photographers lose a little something when they begin to stage a photo, but that's just one more outlet for Khanh's creativity.
Kati and her husband are the team behind Kati Hewitt Photography. Both are talented photographers who shoot beautiful, rich, light-infused photographs. Kati and her husband have a gift for using architectural background elements in her photos. And, as such, her church ceremony pictures are some of the best we've seen.
Angela Sostarich is known as a talented and very hands-on photographer. She will do anything to make sure you look good in your pictures. In addition, she takes pride in being flexible and is willing to walk you through the process.
She also takes some of the most stunning bride pictures of anyone on the list. So, ladies, if it's really all about the bride pictures, perhaps you should start your search with Angela. She takes great couple's photos, too — both classy and flirty. The kind that will make your kids giggle one day.
Cassidy Miller is an artistic photographer who clearly takes pleasure in finding a unique perspective or unique way of approaching a photograph. She makes excellent use of natural light and almost no Photoshopping, making for very organic, lovely photos.
Cassidy's great at staying close to the heart of things, from the beginning of your wedding prep to the end of the reception. And through it all, her camera doesn't miss a thing. 
Tiny Mum Photography is Brittany Floyd, a people-pleasing charmer who tries to keep the mood light. She's been known to crack a joke at an opportune time, then harness that awkward response to capture what she refers to as "those perfectly imperfect moments".
The point is, that she's good at breaking the ice and creating a comfortable atmosphere. The reason she makes our list, however, is for her impeccable color correction. She describes herself as a neurotic editor, and it shows — the colors in her photos are stylish yet refined. She makes everyone look good, and that's a great quality in a wedding photographer.
The Trinh Studios is run by husband and wife photographers, David and Denisse Trinh. Though they are self-taught photographers who have discovered the art later in life, that hasn't slowed them down. Looking at their well-composed and perfectly posed images inform you that these are some of the best wedding photographers in Houston when it comes to passion.
Davod and Denisse strive to deliver the best images that help you relive your day for all time, and we must say, they do an incredible job with it.
Peerspace appreciates Houston's amazing wedding photographers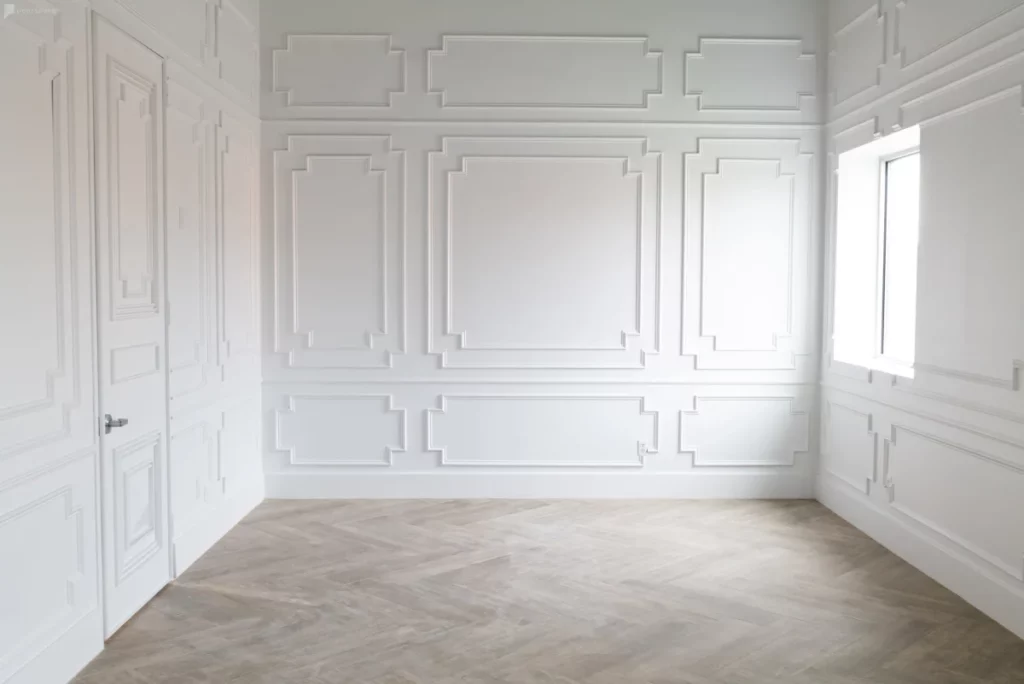 There you have it: the best wedding photographers in Houston! We hope this list has proven helpful for you if you're looking for your perfect wedding photographer match. Once you do, be sure to contact them and get the ball rolling.
May we also suggest you come back here to Peerspace to book a photoshoot location and even a wedding venue? Just saying … we are the largest online marketplace for hourly venue rentals, after all!

Get together somewhere better
Book thousands of unique spaces directly from local hosts.
Explore Spaces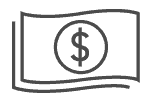 Share your space and start earning
Join thousands of hosts renting their space for meetings, events, and photo shoots.
List Your Space