The 12 Best Wedding Photographers in Seattle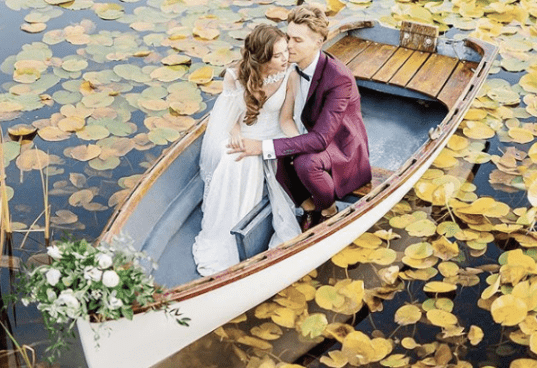 Is there a more extraordinary place to take wedding pictures than Seattle? The area is home to an abundance of spectacular natural landscapes, which range from hills dotted with clusters of pine trees to quaint snowy fields that seem to stretch on forever. Not to mention, downtown Seattle offers an iconic waterfront and a multitude of time-honored landmarks, such as Pike Place Market, Space Needle, and Chihuly Garden and Glass. The best wedding photographers in Seattle are familiar with the most mesmerizing spots that are tucked away in the Pacific Northwest — you have to see these shots yourself to believe it.


A self-proclaimed tree hugger, Sasha Reiko specializes in capturing intimate moments against the backdrop of the great outdoors. With an eye for scenic locations that exemplify the spirit of the Pacific Northwest, she is no stranger to enchanting forests, placid lakesides, and pebbly beaches. Reiko's lifestyle wedding photography is so heartfelt that even Mother Nature would give her work an enthusiastic embrace.


Combine a dash of whimsy with a whole lot of euphoria, and you've got the recipe for Alexandra Knight's photography style. Knight boasts the uncanny skill to actualize your dream wedding photo shoot, even if your vision entails a fur-clad couple on horseback or a comical bridal party full of masked luchadores. She accepts a limited number of projects per calendar year, tailoring her techniques and backdrops to the liking of her clients. For those who prefer conventional wedding pictures, Knight can also use film photography to take timeless snapshots of soon-to-be spouses.


When it comes to establishing dramatic mood and lighting, Kamra Fuller is an expert. Employing a somewhat cinematic touch, Fuller manages to manipulate shadows and light to reveal authentic emotion in her wedding photography. Featuring wondrous, foggy landscapes and breathtaking hills — the hallmarks of the greater Seattle area — Fuller's stunning snapshots of everlasting love will only grow more beautiful with time.


Widely considered one of the best wedding photographers in Seattle, Christopher Gendron has won WeddingWire's Couples' Choice Award multiple years in a row, and his work has appeared in The Knot and Seattle Bride Magazine. No matter rain, snow, or shine, Gendron's outdoor wedding pictures radiate vibrant colors, a delicate sense of serenity, and genuine passion. Using long-exposure photography techniques, this professional can easily add an ethereal vibe to otherwise mundane snapshots.
Brimming with brightly lit photos that showcase soft colors, Betty Globa's portfolio flaunts classic snapshots of lovey-dovey couples. There is an otherworldly feel to Globa's work — her pictures resemble distinctive scenes of a storybook romance where happy endings are a given. Globa deftly blends natural light with varied landscapes to craft traditional wedding photographs that exude charm and sentimentality.


The essence of Jamie Buckley's wedding photography is contrast. Buckley skillfully weaves together dark, vivid colors with the gentle glow of natural light. There is an atmospheric quality to his lifestyle photos. With his fly-on-the-wall-style of taking pictures, Buckley seizes the moment, highlighting playful spontaneity and intimate portrayals of those who are, according to Buckley, "unapologetically in love."


Springtime and summer are great for marriage ceremonies, but if you're seeking a winter wonderland setting for your wedding photo shoot, then Amy Galbraith is your go-to professional. An experienced mountain wedding photographer, Galbraith can effortlessly frame and compose a romantic picture even when working in sub-freezing temperatures. Marked by fantastic snow-laced trees and vast powdery fields, this photographer's work embraces the dazzling beauty of the frosty season.


Viet Dinh, founder and owner of Rain and Pines Events, is a savvy photographer whose portfolio highlights his attention to warm colors and careful styling. The theatrical yet sentimental set design and costumes featured in Dinh's wedding photography give off a fanciful aura, as if the snapshots were actually movie stills from an indie film production set. Packed with earthy and bold shots, this photographer's work is reminiscent of a time from the not-so-distant past.


A seasoned wedding photographer who also shoots family pictures and portraits, Maria Grinchuk is all too familiar with getting the perfect candid shot. She documents passionate love stories with a refreshing perspective, expertly balancing negative and positive space. Whether you're looking forward to a brightly lit photo shoot set in nature or an indoor session that requires a moody atmosphere, Grinchuk is ready to make your ideal vision a reality.
Self-described as a "lover of light, color, and whimsy," Rachel Howerton is a magician with a camera instead of a wand. This talented wedding photographer takes her craft to the next level by choosing awe-inspiring environments that will take your breath away. If you need proof that heaven is a place on Earth, simply take a look at Howerton's luminous snapshots of couples thriving in the outdoors.


While digital photography has largely dominated the market, there are a select few who prefer to capture pictures the old-fashioned way — that is, by taking the time to precisely expose and develop film. Aaron Liu sticks to the classics in more than one regard, as he specializes in traditional wedding photography. Harmonious colors, authentic emotion, as well as natural light and relaxed settings abound in Liu's work.


Fueled with a deep appreciation for visual storytelling, Vera Pashkevich boasts a thoughtful portfolio of aesthetically pleasing wedding photography. Pashkevich claims to take an organic approach to her art, capturing life just as it unfolds. A pro at taking nature shots, this artist can also bring out the best of urban contexts. For example, she snapped a wintry print of spouses-to-be at Pike Place Market in downtown Seattle. Each of Pashkevich's dreamlike pictures shares a unique narrative that encapsulates the joy of matrimony.



Get together somewhere better
Book thousands of unique spaces directly from local hosts.
Explore Spaces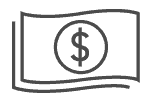 Share your space and start earning
Join thousands of hosts renting their space for meetings, events, and photo shoots.
List Your Space