The 10 Best Boudoir Photographers in New Orleans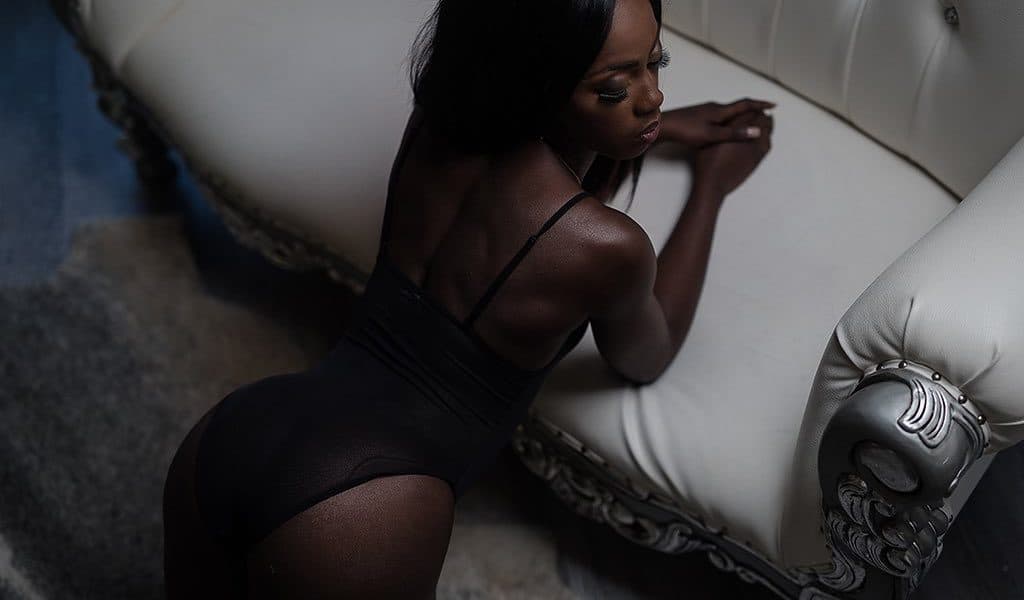 Boudoir photoshoots are about more than looking sexy for your other half. They're about allowing yourself to be vulnerable enough to pose intimately in front of a camera — about owning yourself, loving yourself, and proving to yourself that sexiness comes from inside, not out. Indeed, a boudoir experience can be exactly what the doctor ordered — you just need the right lens. That's why we've compiled this list of talented New Orleans boudoir photographers. Each of them has their own unique style, vibe, and experience to offer. All you need to do is choose with your heart.


Lead photographer of Prince Photography, DJ Hunter fell in love with the art while at Southern University. Almost immediately, he created his studio with the aim of capturing those little moments that pass by us so quickly on film. Specializing in weddings and boudoir, DJ's photographs are truly intimate. They're sexy glances into the different worlds of his subjects and what makes them beautiful. His pictures are an alternative to the norm, and we're absolutely obsessed.
New Orleans fashion photographer Isaac Fenter works with many agencies, but he also photographs solo subjects, too. His intimate portraits and boudoir shots are artistic to the core. Shaking things up with a constantly changing mixture of mediums, props, and creative direction, no two of his sessions are alike. Isaac is able to capture his subjects the way they want to be captured, while also infusing the work with his own creative vision.


Southern Louisiana's Beausoleil Boudoir is all about reimagining the boudoir genre, making it feel more like fine art than portraiture. At the forefront of this fabulous studio is Tina Rodosta, a photographer who got her start as a makeup artist. While searching for photographers to collaborate with, she decided to try her own hand at boudoir. Beausoleil has a stunning mix of intimate, high-fashion boudoir, and breathtaking photographs that make you wish you were right there in that moment.


In 2017, photographer and powerhouse Mary Katherine Leslie (also known simply as MK) had an idea. That idea was Muse Rebellion, an intimate portrait project. Muse Rebellion is about unraveling women, allowing them to be who they are in front of the camera. Whether they're single, mothers, lovers, career women, or naught. It's about dismantling the idea that women have to feel shame about being sexy or sensual.
As well as Muse Rebellion being a huge and important movement, the photographs are also professional, stunning, and editorial. MK isn't like other New Orleans boudoir photographers. She's something else entirely.


Woman-owned studio Lush Boudoir, based in NOLA, is operated by photographer Tiffany Bailey. Her intimate portraits feel like an updated version of pin-up photography, showcasing women of all shapes and sizes, tattooed or bare. Unlike many boudoir photographers, Tiffany shoots with washed-out color — deep reds that appear orange and faded denim. This refreshing color palette brings life to her pictures, giving them an editorial, candid feel on top of everything else.
It was the aftermath of Hurricane Katrina that led Elisecia Encalarde to photography. After which, she earned her BFA in photography and continued on to a long, creative career in the medium. For her photography business, La Creole Imagery, Elisecia produces all kinds of stunning portraits, from newborn and family to maternity. But it's her boudoir that caught our eye for this list. Her thoughtful shots are inspiring and beautiful, no matter her subject.


The mastermind behind Victoria Christine Boudoir captures a range of different photographs. From wedding portraits to boudoir, she's rarely without her camera. In her eyes, boudoir is a way for women to honor everything gorgeous, sexy, and alluring about themselves — attributes that, more often than not, they're not aware they possess. Victoria's pictures aren't about how you should look but how you do and celebrating that. All of your curves, scars, bumps, and marks, because everyone deserves to feel stunning. And that's what boudoir does.


For Brittany Paiyarat, boudoir photography is about self-love and empowerment. And as lead photographer and owner of her own Northshore studio, she's set about on a mission to give women both. Taking pictures since she was a child and then earning a BFA from Brooks Institute of Photography, she's been shooting boudoir since 2014 and has never once looked back. Brittany's intimate, mid-contrast portraits show women not how they're seen by others, but how they feel inside.


Kayla Boissiere is one of those fearless New Orleans boudoir photographers who doesn't want to just shake up the system, but aims to change it. Bella Bodies Boudoir is about celebrating women of all shapes and sizes. It's about showing all women they have a place to look and feel sexy in front of the camera. Kayla thrives in helping people feel good about themselves. And having a gorgeous set of portraits to show off afterward is simply the frosting on top of the cake.


Cheyenne shoots all around the Mississippi Gulf Coast, but has, like many of us, a penchant for New Orleans. Chey considers herself an empowerment photographer, and pretty much every testimonial she has backs it up. We adore her boudoir portraits for their high contrast, pulling us in until we can't escape. Not to mention, the lack of editing or airbrushing and perceived flaws. After all, we're all breathtaking in our own way. And talented boudoir photographers like Cheyenne can show us that.


Book a Boudoir Photographer in New Orleans
Whether this is your first boudoir photo session or your fifth, seeing the variety of photographers in The Big Easy can only strengthen your desire to go there. If you're tentative, that's also totally fine. Any boudoir photographer worth their weight in camera equipment will be there to talk you through what's in store, give you advice, and answer any questions. New Orleans boudoir photographers are some of the best in the country, and we hope you take advantage of their talent!



Get together somewhere better
Book thousands of unique spaces directly from local hosts.
Explore Spaces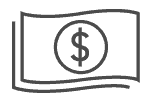 Share your space and start earning
Join thousands of hosts renting their space for meetings, events, and photo shoots.
List Your Space