The 10 Best Boudoir Photographers in Omaha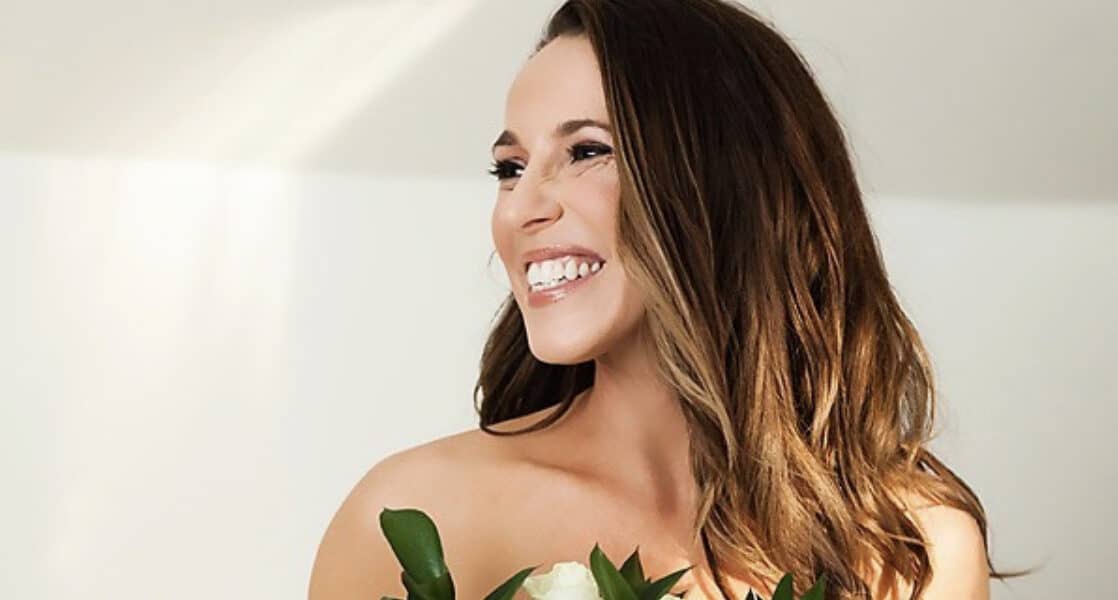 Looking to potentially work with one of the top Omaha boudoir photographers but aren't sure where to start? Then we have you covered! The world of boudoir photography is one of the most intimate and sensitive genres of photography a person can specialize in. A boudoir is a personal space, so a series of photographs capturing women, and sometimes men, at their most vulnerable is no mean feat. It requires incredible professionalism, respect, and sensitivity to help your clients open up to showcase their best beautiful selves.
Today, we at Peerspace take a look at 10 Omaha boudoir photographers who are experts at bringing out the inner bombshell in each of their clients. Let's get started.
Shelly Sukstorf is one Omaha native who considers photography her constant companion. Her business, Foto Eleven, covers a diverse range of photographic genres that show off her evident skill.
But what catches our interest is her range of boudoir photography. Sukstorf balances the line between sensual and relaxed very well. Given the women she photographs can be so different, she can bring them out of their comfort zone to revel in their natural beauty — the hallmark of a great photographer. 
Carmen Mainelli often pushes the definition of boudoir by bringing the focus back onto the person she's photographing and why. She believes it isn't just intimate pictures but an art form in itself and designed to help women explore a beautiful, relatively unseen side of themselves.
The most exciting thing lies in her approach to these photographs. She doesn't restrict herself to the regular lingerie getups but also experiments with sets, costumes, and a sprinkling of fun to the whole experience. We're sure this makes her an incredible Omaha boudoir photographer. 
Kat Nyugen believes boudoir is one of the best ways for a woman to celebrate her inner badass. She considers one such session makes the journey to self-love intentional and purposeful, and as a photographer, she's her client's self-appointed cheerleader. 
When we see the photographs she takes, we're impressed, to say the least. The ladies, no doubt from various walks of life, all exude confidence and comfort in their skins that many would envy. While portrait photography is personal, boudoir is even more so and Nyugen definitely does it justice. 
Alicia Skillman is rightly considered one of Omaha's best boudoir photographers, and a glance at her images tells us why. Her work reveals a range of states that her clients seem to photograph in — some sultry, some relaxed, some intimate. 
Skillman makes effective use of color, which makes it one of her best assets. Regardless of how different and varied her clients look, she makes them all look stunning. It is difficult not to fall in love with yourself once you see yourself through Skillman's lens, and for that, we highly commend her work! 
Jennifer Storey Pfeffer's photography is warm, rich, and colorful. Encompassing a wide variety of genres, she brings that diverse understanding to her boudoir shoots as well. Her images are in no way generic — the client's personal items lend a subtle charm to her pictures. 
In fact, her pictures add a bit of sensuality back into the intimate daily moments. Even a pair of pajamas or a T-shirt is just as sensual as lingerie. And they'll be as sensual as the wearer. If rich personal imagery is your preference, Pfeffer is an undeniable choice. 
There is so much that Dezirae Thrower brings to the table when hired to photograph women. Her understanding of the female body, flattering but authentic angles, and the ability to make women feel real are truly commendable. We get to see a very intimate side of the women she photographs while making it clear that having that gaze is a privilege.
Thrower also experiments with different props, angles, and overlays, like a profile shot of a woman resting on a green couch, building the aura of sensual mystery around them. We think it to be a testament to her skill and artistic sensitivity to pull off fantastic shots like these! 
Fuel Boudoir is an Omaha-based photography studio where Joseph, their lead photographer, believes in helping women feel like themselves unapologetically. His philosophy comes through in his many photographs on Instagram, allowing diverse women to find and share an intimate but bold side of themselves.
It's probably rare to find a man practicing in a field that seems to lean more towards women. However, in Joseph's case, his results and testimonials speak for themselves. Never one to repeat himself, there's nothing formulaic in his pictures. Every woman shows off an angle that she looks terrific in, and neither are the colors, sets, or treatment repetitive. And that's what makes Omaha boudoir photographers like her an incredible pick.
Erin Dunaway is an expert at helping women see just how gorgeous they can be and celebrate it with every photograph. By far, we've seen one of the greatest diversities in her clients, be it young, old, or in terms of body type. Yet the proud, confident smiles they all bear in a way speaks for her. 
Some of her strongest testimonials have been from clients who have confessed to feeling better about seeing themselves and embracing their unique shapes. We believe a confidence boost (Dunaway style) should belong on your photography to-do list. Hurry! 
Kate Gurney's photography outfit has a dedicated side to boudoir — and why not? For she's highly skilled at it! Gurney's photographs explore multiple angles and depictions of her clients, specializing in the soft, the floral, the intricate. There is an underlying warmth to the sensuality in the photograph that you feel visibly.
One of her hallmarks, it seems, is the atmosphere of comfort and trust she creates, such that her models can pose and show off their best sides with confidence. If her visual style is up your alley, we highly recommend giving this Omaha boudoir photographer a call! 
Christina Cloud realizes that boudoir photography isn't just personal and sensual. It is also incredibly empowering. And that is exactly what she sets out to do. We see stunning photographs of women at their seductive best. The settings are also unique — in a living room, in the middle of a lake, as a group with your besties, and so on. 
The best part is not just the final images but the before and after photographs on her website, as her clients unleash their inner vixen. We highly recommend a journey of self-love with Omaha boudoir photographers like her. 
https://www.instagram.com/erinrenphoto/
https://www.instagram.com/bodyandboudoir/
Erin Ren is an Omaha wedding photographer who also runs Body and Boudoir, a studio dedicated to female empowerment. While we adore her couples photography, we think her boudoir images are equally incredible. In fact, Ren's style seems to have crossover power since no matter the genre, her subject always looks incredibly comfortable and downright confident.
It's clear that she has the ability to see you for who you are and design a shoot that brings out your best inner qualities. And of course, she ensures you look amazing in the process, too!
Omaha boudoir photographers: conclusion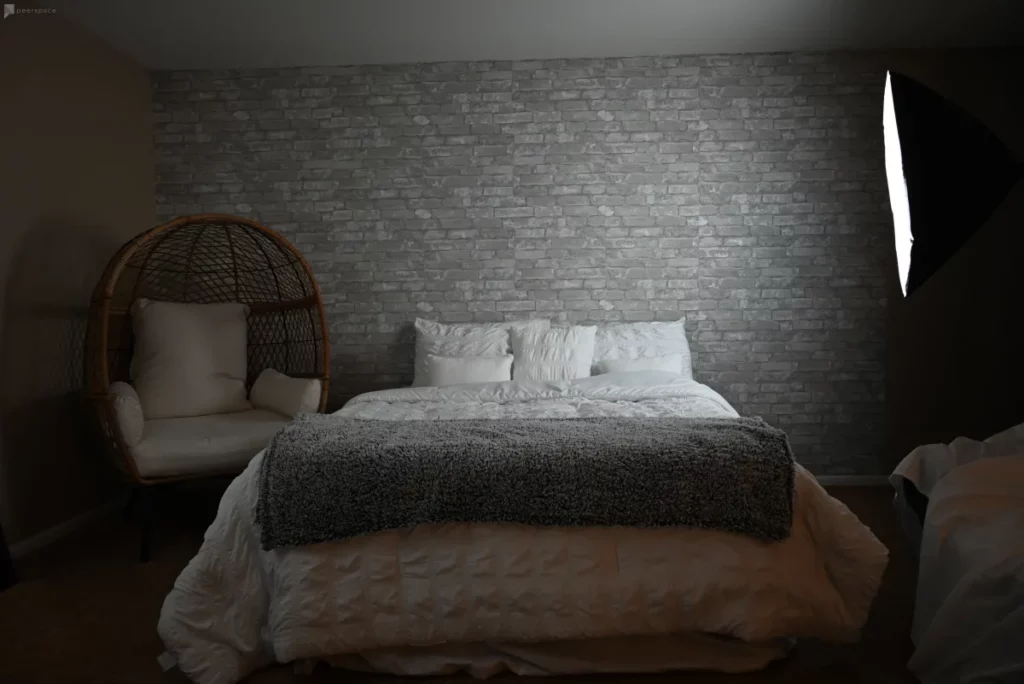 Boudoir photography is a challenging but extremely promising decision to make for anyone. And to find photographers who treat your privacy and self-image with respect and give you back not just beautiful images but also blooming confidence in yourself is rare.
We hope this set of experts in Omaha is helpful if you have decided that a boudoir shoot is just what you need for your personal journey. Once you book your photographer, come back here to Peerspace to book a boudoir photoshoot location in Omaha that speaks to your personal style. As the largest online marketplace for hourly venue rentals, we make it easy to locate and rent hidden gem spaces for all your endeavors. Give us a look today!

Get together somewhere better
Book thousands of unique spaces directly from local hosts.
Explore Spaces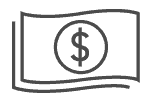 Share your space and start earning
Join thousands of hosts renting their space for meetings, events, and photo shoots.
List Your Space