11 Boudoir Photoshoot Ideas in San Diego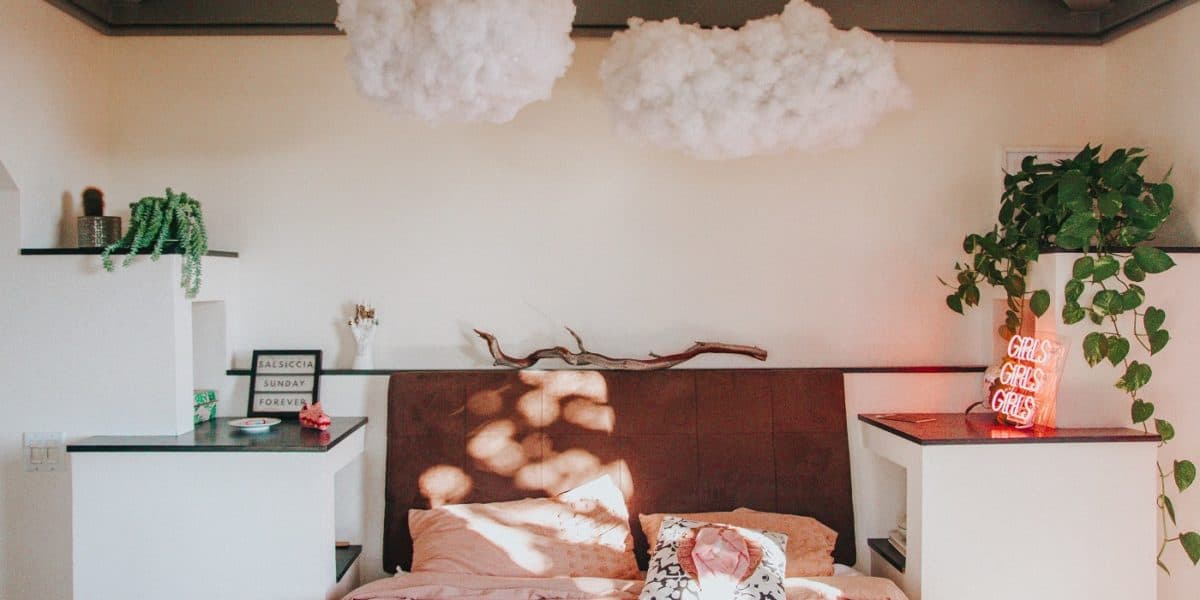 Boudoir photography has gained more mainstream popularity in the past few years. "Boudoir," French for "woman's bedroom," is a style of photography dedicated to intimate, sensual, or erotic photos, usually of those who identify as women. The main thing to keep in mind while searching for a place to take your own boudoir photographs, whether as a photographer or as the model, is to find a space that feels comfortable where the model can see their inner and outer sexiness reflected. Peerspace has got you covered on that front with a list of unforgettable boudoir photoshoot ideas in San Diego.
These photos can often be gifts for significant others, but boudoir photography has become a prominent way to celebrate and empower women of all types. With that said, let's dive into these phenomenal photoshoot ideas!


You should feel like a queen in every aspect of your boudoir photoshoot. No luxury can be too much, and this modern micro hotel embodies that completely. Every room feels like you are in a clean, tranquil spa, putting you in that relaxed state of mind. Every aspect of the room is mindfully chosen to create a pleasing aesthetic, and to make you feel like a million bucks. The tubs are ample and a perfect set up to shoot, paired with the large windows in every room, why not try it out?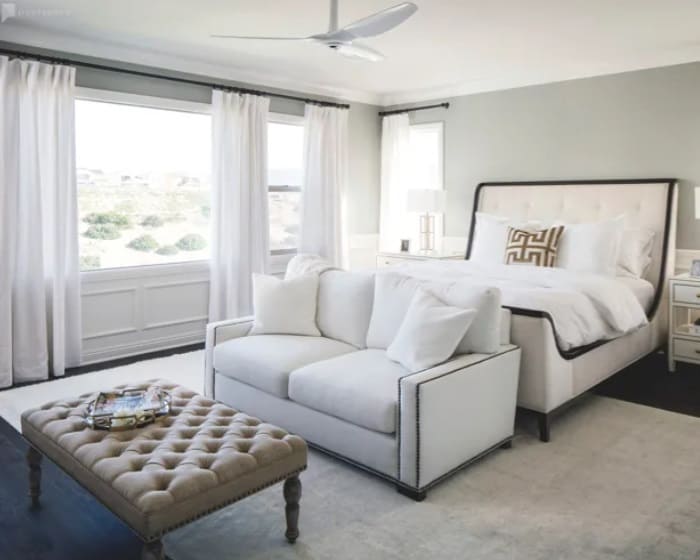 Yes, you can always do your boudoir photoshoot in the place you feel most comfortable, your own home. However, perhaps your home doesn't provide the level of "fantasy" you'd like it to. In which case, check out the Maison Noir House, an impeccably designed home in Black Mountain Ranch. The bright and open space is balanced out with it's dark sensual colors as well as gold accents. Every inch of the house is set up to be your photo studio, with plenty of comfortable seats to pose upon.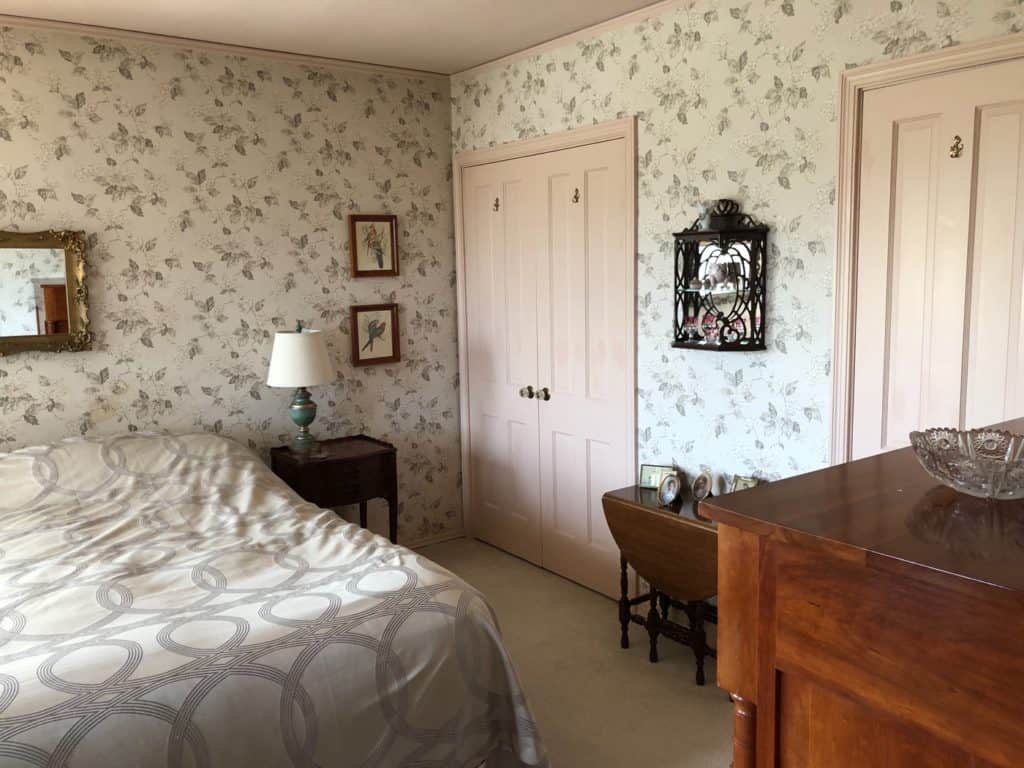 Lean into your beautiful femininity with exquisite florals and pastels. This preserved 1950s home is fully furnished and decorated in antiques from that time—so there is an abundance of floral patterns and soft pinks to choose from. Frills and lace would compliment any room in this house rather well. This location has an obvious sense of nostalgia and is like stepping into a time capsule of a long gone era. 
Ocean waves, salty breeze, and sand between your toes—there's no greater lifestyle. Get that same vibe in your boudoir photoshoot, but indoors, in this laid-back beachside bungalow. It is a home filled with natural elements to get the feeling of being connected to the world outdoors. Natural lighting goes without saying, as well as plants galore! The bed has a unique rattan headboard and the bathroom frames a large, luxurious tub at its center. This home gives you plenty to work with, and you'll feel like you are on a beach getaway all at once.


5. Thrive in a quiet and intimate setting at a bright loft apartment
For something with a more intimate feeling try looking for a small loft that will make you feel cozy in its environment. This little loft in Little Italy is ideal to bring the best ideas to light. High ceilings, white walls, and large windows turn this location into a radiant soft box of light. The concrete floors give it a slight edge, but paired with the lovely rugs and warm color accents, this loft is an ideal place to make you feel relaxed in your own skin. 


Want to fully immerse yourself in the natural without feeling completely exposed? Check out this space, specifically inspired by the bohemian mother herself, Stevie Nicks. It provides a romantic outdoors space, complete with a daybed and fully enclosed from the outside world. It becomes an excellent moment to self tan under the sun's rays. Or light some candles under the twinkling night sky for extra romance. If you'd rather stick indoors, this place is just as lovely inside, with plush cushions to inspire the best boudoir photoshoot poses. 


For the coolest girl on the block, you need the coolest shooting location in San Diego. This eclectic house is basically a fun house of style. This space is saturated in candy colors and unique props to work with. From the hanging clouds, neon lights, and fireplace in the bedroom to the hot tub and Playboy magazines in the backyard—there is no lack of direction to take. They even have their own boudoir photographs hanging around the home in case you need inspiration. This location will give you numerous boudoir photoshoot ideas in one.
If you are into the vintage look but want a bit more edge in your boudoir photos, than this funky Victorian with 1970s flair might be your spot. It has two living rooms and a bedroom decked out in antique furniture. All the colors are deep and warm and combined with the fireplace in one of the living rooms, this space can create an intimate atmosphere for your boudoir photos as well. This location also has great props: exquisite furs, disco balls, vintage guitars, and vinyl records that are sure to add that rock and roll edge you need to showcase yourself in your element. 


Be bold and have fun with your boudoir photoshoot. Remember you can create whatever style of boudoir works for you. For a one of a kind space, check out this vibrant red chamber that pairs perfectly with any lingerie set. It is a very alluring space to play with and create a fantasy land of your own desires. There is adventure and excitement to be yourself in this small but striking space. 


There is always the option to create multiple spaces on your own, you just need a blank slate. This photo studio in El Cajon comes fully equipped with everything you need to make a stunning portrait. A multitude of backgrounds are available to pair with different couches, chairs, and even a tub. And of course this photo studio is ready with all the lighting equipment that you might need. Flex that creative muscle and mix-and-match the set pieces that would compliment your personal style the most. 


11. Look like a Renaissance painting in a unique photo studio
Embody some of the greatest works of art of all time by stepping into the Renaissance era. This beautifully coordinated photo studio is set up to make sure every photo comes out as stunning as a painting. Not only does it house various sets and props, it also has a large wardrobe of clothing options that you can use by booking it as an add on. What truly makes this studio special, however, is the large fake window lighting setups that glow a soft and natural morning light at whatever time of day you choose to shoot. 


It's important that on the day of your boudoir photoshoot you feel at ease and pampered from head to toe! A good photographer can help you step into the role of the sexy goddess you already are. Whatever your style or personality, we hope one of these boudoir photoshoot ideas in San Diego is the ideal place for you to feel comfortable. You can do your own exploring of our spaces in San Diego on our website, using our streamline search engine where you can choose from apartments, houses, photography studios, and more! 



Get together somewhere better
Book thousands of unique spaces directly from local hosts.
Explore Spaces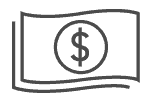 Share your space and start earning
Join thousands of hosts renting their space for meetings, events, and photo shoots.
List Your Space