12 Best Boudoir Photographers in San Diego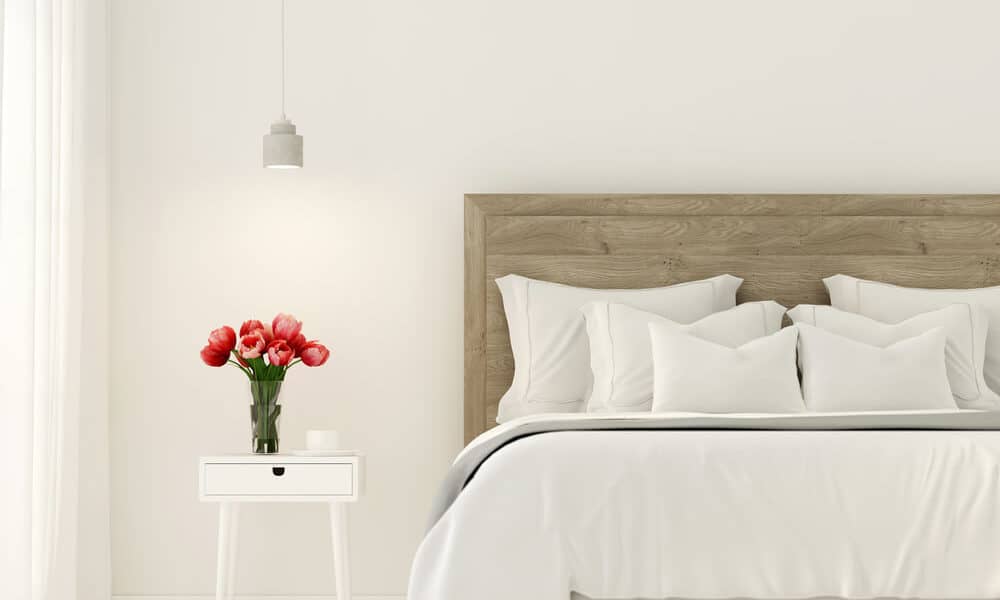 San Diego is a place of sun, sea, and a little bit of romance. Even closing your eyes to picture the California coastline is seeing windswept coasts, hidden gems, and moonlight dates. It's America's Finest City and home to hundreds of equally cool artists. Californians are known for being laid back, and the vibrant City in Motion is the beating heart of that vibe.
If you're in the mood for a sultry portrait shoot, there are plenty of San Diego boudoir photographers who can step up to the plate. To help out, we've looked all over the web to curate our own list of the best of the best—after all, who doesn't want to treat themselves occasionally? And who doesn't want to experience the confidence-boosting liberation of a San Diego boudoir photo shoot?
Booking a San Diego boudoir photographer doesn't always mean booking a studio en suite. This isn't the case for Anna Johnson, the criminally talented photographer behind Boudoir Ego. (Check out her boudoir-specific Instagram account.) Instead of renting her studio out, she keeps it to herself to ensure privacy and uniqueness. Boudoir Ego invites women from all over the Sunshine State to find solace, lose any worries that come from being in front of the camera, and to just be who they are. With more than eight years of experience in front of and behind the camera, Anna Johnson is the kind of photographer who looks out for you.
As a photographer, Megan Elizabeth empowers women to own their own bodies. For someone who shoots such intimate portraits, this is a must, but it's not always a certainty. After a rogue boudoir photoshoot in 2016, Megan knew immediately it was the kind of photography she wanted to do. Seeing the connection between photographer and subject at such a vulnerable time made her client so happy, and it motivated her to do it for everyone who posed in front of her camera. Megan Elizabeth Boudoir is about healing. As a result, she produces some of the best fine art boudoir photography in San Diego. If we had our way, we'd shoot with her in this stunning modern urban loft.
Though a small town girl at heart, San Diego portrait photographer Lexi Haslem is California through and through. Her boudoir photography is sunny, supple, divine, and hot. Implementing the same techniques she uses in her editorial work, her boudoir shots are French Vogue meets old school Craig McDean. They're inviting and personable, dripping with personality. We love the way she shoots and edits, and her images aren't quite like anyone else's. Lexi is exciting, and if you're a fan of fashion, you couldn't choose better for a San Diego boudoir session.
A few years ago, Jennifer Montoya got a few of her closest friends together, asked them to trust her, and The Mrs. Collective was born. The California-Oregonian studio is for all women: brides, wives, and single people. Striving to toe the line between sexy and classy, Jennifer's photographs depend on what her subjects are bringing to them. Some include props like handcuffs and heels; others, garters and an oversized shirt. Each photo is as unique as those in them, and every one of them draws the viewer in with sublime detailing. This creative collective is producing some of the best San Diego boudoir photography coming out of the city today, and you'd do well to deep dive their portfolio. If you don't already have a space in mind to shoot, go the full distance with a full-scale professional photo studio like this perfect downtown cyclorama studio.
Rachael Marie is photographer in Chula Vista who focuses primarily on weddings but, like many wedding photographers, shoots stunning boudoir shoots for her clients as well. Ever since being gifted her first camera to document her first daughter, she's been addicted to photography. Her San Diego boudoir sessions set their models aside, creating a world only she and they inhabit—before, during, and after the shoot is done. There's no mistaking comfort, and the levels of trust these women have for her are evident in each shot. We particularly love her bathtub and full-body shots; not only artsy but super fun.
Chris Wojdak's intimate portraits are an intricate, exciting mix of documentary and fine art. She thrives for connection in art; be it between her subjects or them with the camera itself. No matter the milestone you're wanting covered, she's ready to do so, and milestones don't have to be just weddings or engagements. They can be solo portraits, too. Boudoir photography gives Chris the means of documenting a woman connecting with herself—with her own body. And we love the way the finished products look. The natural intimacy of these images cements Wojdak's position as one of the finest San Diego boudoir photographers operating today.
A professional photographer for 12 years, Melissa McClure has been in the boudoir market for at least half of that. Although specializing in wedding photography, she really asserts her talent with her intimate portraits. She's not only a San Diego boudoir photographer, either—as a burlesque dancer, she's acutely aware of how self-affirming feeling sexy to oneself can be. With her experience, she also shoots burlesque portraits of performers and those who just want to see what it feels like to be one. So check out any of the dazzling Peerspaces Oceanside has to offer if you want something in her backyard, then get to brainstorming.
Serra Messa's boutique boudoir studio, J'adore Boudoir, creates artistic and unique intimate imagery for all women. Behind the name is photographer Shannon Martinez. Shannon is a photographer for whom boudoir is a speciality. Whether you're looking to book your first ever boudoir session or your sixth. What makes a photograph sexy is down to its subject. It's why each looks so different from the next, even shot in the same location. She has a style, but not a template. With that, you can't go wrong. Providing a comfortable experience for her clients in her airy, minimalist studio, Shannon is a wonderful San Diego boudoir photographer to check out.
Some people are born with art in their veins, and Brooke Ziegler is one of them. An art major in college, she's been involved in the fine arts industry for over a decade, and there's no substitute for experience. She danced on and off with photography before it clicked, eventually trading out her paintbrush and easel for the shutter and lens. It's also a background that comes through heavily in her photographs. Whether it's a maternity shot of a proud, expecting mother, or a woman owning the body she's been given, her natural aptitude for framing comes into play across the board. Part Victoria's Secret, part uniquely you—we really love her stuff. Combine her talent as one of San Diego's finest boudoir photographers with a picture-perfect Peerspace like this posh rental with luxury ocean-views and you've got a formula for a seriously magical photo shoot.
You can't talk about San Diego boudoir photography without mentioning Melisa Ford's first-class work. One peek and you shouldn't be surprised she's won multiple awards for her luxury portraits. She came to photography accidentally through collaborating on a shoot with her then-pregnant hair stylist, and the rest was history. For almost two decades, she's been providing Southern California's women with cutting edge, stunning portraits that get to the root of who her clients are. We're fond of her mild lighting and underexposed shading, which make each bold color pop right out in the sexiest way of ways.
Palm Springs boudoir photographer Deanne Barrier grew up in the Coachella Valley. Fueled and inspired by a youth of pulsating desert and glistening coastlines, she's dedicated her entire adult life to photography. Her style is distinctly Californian and screams it, whether shoots are indoors or out. It's intimate and close with colors recalling the deserts she's been surrounded by her entire life. With her business, Thru Deez Lens, she's able to connect the things she loves: getting to know people, and crafting sincere, utterly memorable photographs. She'd be a great match to shoot in this jaw-dropping boho hideaway.
Seductive comes to mind when looking at Niki Bradley's photographs. Helming Juicee Boudoir out of Temecula, she's shot some of the most enticing boudoir pictures we've seen in a minute. Not only can you tell her models trust her implicitly, but some of the angles from which she shoots are selected so carefully, it feels like you're right in on those moments of solitude and strength. That intimacy is San Diego boudoir photography at its finest.
Book a Boudoir Photographer in San Diego
The San Diego boudoir photographers we picked out for this piece were all selected for their individual artistry. But boudoir photography is about more than just setting up a pose, telling someone to hold it, and closing the shutter. It's about booking a photo session that could change the the way the client sees themself—and that's a powerful thing.
With the right San Diego boudoir photographer, it'll be just like the California paradise you call home. You'll feel hotter than its scorching temperatures, and it'll show.