The 12 Best Wedding Photographers in San Diego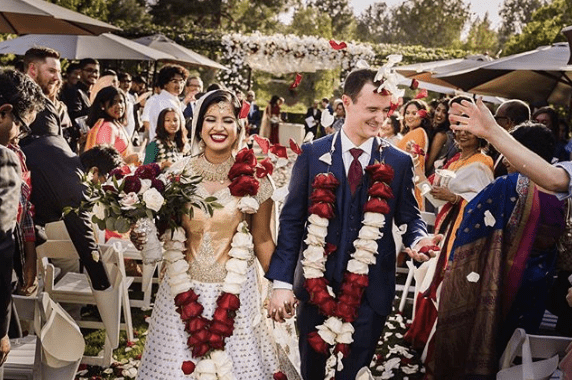 If you're looking for a wedding photographer in San Diego, we at Peerspace have you covered. We understand how challenging it can be to find the perfect photographer to capture all the big moments on your wedding day. So we did all the digging for you and found some truly standout individuals in an already hyper-creative city.
And with this exceptional list of talent, you've got plenty of options. So without further ado, here are our picks for the best wedding photographers in San Diego.
Mark founded Unveiled in 1998, and he and Stacy have been working together since 2006 (and have been married since 2010). They show great respect for the unique traditions of weddings, whether those are the more universal traditions or the smaller family-specific traditions many of us follow at our own weddings. They capture "the look" between soul mates, the on-the-surface nerves of the laughing, primping bride-to-be, and the bittersweet tears of father and daughter, all without ever crossing over into pure sentimentality.
They've also been recognized by The Knot as being among the best wedding photographers in San Diego every year for many consecutive years. They have all the qualities you could want in your wedding photographer: they're great planners, responsive, and have impressive portfolios of both staged and candid photos. 
Jason Wilbur and the photographers of Wilbur Studios are renowned in San Diego for their casual yet elegant photos. Lots of dynamic action shots and beautiful, softly-lit posed shots. Wilbur studios has been recognized by the wedding site The Knot as one of San Diego's best wedding photographers for several years running. And no one who's worked with them has anything but good things to say about their professionalism, planning skills, and the quality of their work.
They're also a full-service studio that offers a full gamut of shoots: engagement boudoir, bridal portraits, day-after sessions, and the trendy trash-the-dress style shoot. Even if you don't quite know what you want, they've got you covered.
Exciting talent Shelly Anderson boasts gorgeous photos brimming with lots of lovely low-light shots and soft colors. And her candids show she has a great eye for seeing your wedding's story as it tells itself. A look at her Instagram shows her style is both classic and modern. Slightly retro takes on a new generation of lovers who like to have fun and who still understand the irreplaceable value of love. She's recognized by many as one of the best wedding photographers in the city. And her customers all love her romantic photographs.
Here's just one example of a couple who loved working with her and why. "Shelly is an amazingly talented photographer. We scoured the internet to find the perfect photographer before choosing her and we are incredibly happy with our choice. My husband and I used Shelly for our engagement photoshoot and wedding day, and we honestly couldn't have chosen anyone better. Shelly's photos are BEAUTIFUL; the colors, the lighting, the attention to detail, the angles, and the thought she puts into each one of them, are all truly remarkable. Added bonus: Shelly's personality is absolutely wonderful."
Shaun Baker's first dream was film, but somehow he just fell in love with photographing weddings. The quality of his photos is stunning, especially when you consider his price point. Take a look at his Instagram and you'll see elegant compositions side by side with daring, adventurous shots on the tops of mountains.
Shaun will help you remember your dream wedding forever using the most memorable style imaginable.
Ian Andrew, like many on this list, is a perfectionist. He's shot hundreds of weddings, but every time he picks up the camera, he's still looking for that perfect shot. His photos are organic, clean, and feature plenty of rich colors. Ian leans into shadows with his photos in a way many other wedding photographers don't, and it adds something special and mysterious. He also offers a variety of photo packages that should fit into most price points.
We also love all the rave reviews we came across on Ian's site! Here is one particularly helpful and informative testimonial to ponder. "[Ian] is very organized which is a HUGE plus on your wedding day. He is quick to respond to emails and is extremely professional. We had multiple over-the-phone meetings where he walked us through a step-by-step wedding itinerary and addressed any questions or concerns we had. Not only did he capture everything we had requested, he worked hard to capture all the little moments and details that we weren't able to notice throughout the busy day."
Cavin Elizabeth's wedding photography shows remarkable attention to the delicateness of detail. When you see her photographs, it is not at all surprising to discover she's interested in and inspired by architecture and ballet. This comes through as clear as day in the way she uses space and texture in her photographs. We also see it in the way she captures the beauty of the human form, both in movement and at rest.
And like the others on the list, she does an amazing job of catching the simple, joyous things — like two people in love sharing a happy secret smile. It's what makes her one of the best wedding photographers in San Diego.
Anza Foto + Film's wedding photographs do an incredible job of capturing the rich and dense connections between everyone in attendance. They tell the story of how much love must first go into two people's marriage — not just the bride and groom, but their whole tribe.
They are especially adept at photographing and filming Indian weddings, which are especially colorful and intricate. Anza makes you feel like you're right there with them, celebrating with the elated bride and groom.
Derren Raser is the "primary storyteller at The Rasers." Since the company formed in 2010, Derren's been recognized as one of the most talented wedding photographers in San Diego. His photos have atmosphere and life. And he always manages to capture the hilarious little quirks that make every wedding so unique and special.
Want to have both the most romantic photo ever of you and your partner looking into each other's eyes, and the best picture ever of your cousin with the weirdly good dance moves tearing it up on the floor? Check out Derren and The Rasers.
Francis Ralph of Francis Ralph Potograpiya has been recognized by The Knot as being one of the best wedding photography studios in San Diego every year since 2011.
Francis makes a big point of building relationships with the couples he's photographing. In doing so, he is best able to tell their story through photography. It's a brilliant and thoughtful style that pays off every time.
Yaneck and Sasha the husband-and-wife team that covers San Diego for Wasio Photography. This dashing duo met in 2011 and never looked back. They capture warm, romantic classic-looking photos, and boy, can they make magic happen with nice dusky light.
Take a look at Wasio if you're looking for an almost-magical combination of price, quality, and expertise.
Pol Sena of Sweet Paper Media is a talented photographer with a wide artistic range. His wedding photos mix artistic styles and photojournalistic styles to achieve a sort of Vanity Fair-inspired, extremely Instagram-forward brand of wedding photos.
Perhaps his greatest quality is that he's a natural at capturing joy. If you're planning to have a fun wedding and want a photographer who can really capture that, try out Sweet Paper Media
Emily and Ryan Burhop are a husband and wife team. They're experienced storytellers who seem to really enjoy photographing weddings and capturing love, whimsy, and the deep abiding bonds that exist within families.
One thing worth noting is of everyone on this list, they demonstrate the most natural ability to capture the beauty of nature. So if you're planning an exotic outdoor wedding, or would like to shoot wedding or engagement photos in the great outdoors, Emry Photography is a safe bet.
We couldn't complete this list of top wedding photographers in San Diego without mentioning Astray Photography. Led by husband and wife duo, Andy and Brittney Farra, Astray is a talented photography and videography collective that captures warm, sunny images with a timeless twinge.
This may be your ideal photography studio if you plan on taking as many photos as possible out in the golden sunlight that illuminates San Diego so beautifully.
Peerspace loves wedding photographers in San Diego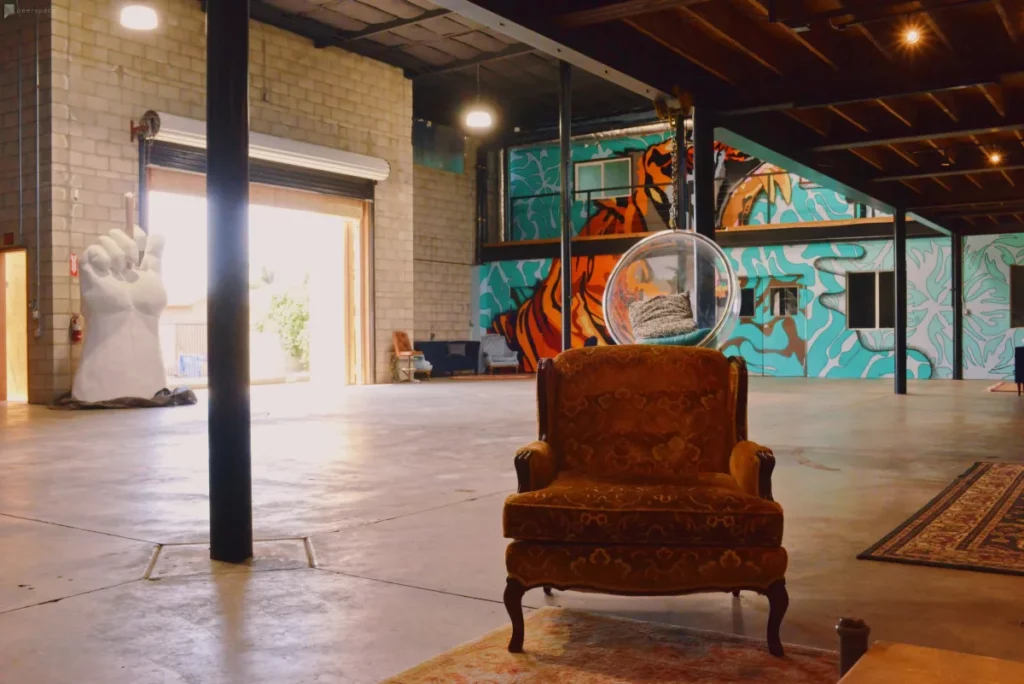 We hope this list of the most incredible wedding photographers in San Diego has left you inspired. Ideally, you now know who to contact and hire to shoot your big day! Once you do, be sure to also come back to Peerspace to book photoshoot locations, event spaces, and so much more. We're the largest online marketplace for hourly venue rentals and have hundreds of swoony-worthy spaces all across SD and beyond.

Get together somewhere better
Book thousands of unique spaces directly from local hosts.
Explore Spaces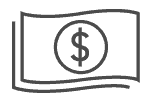 Share your space and start earning
Join thousands of hosts renting their space for meetings, events, and photo shoots.
List Your Space