The 8 Best Caterers in Los Angeles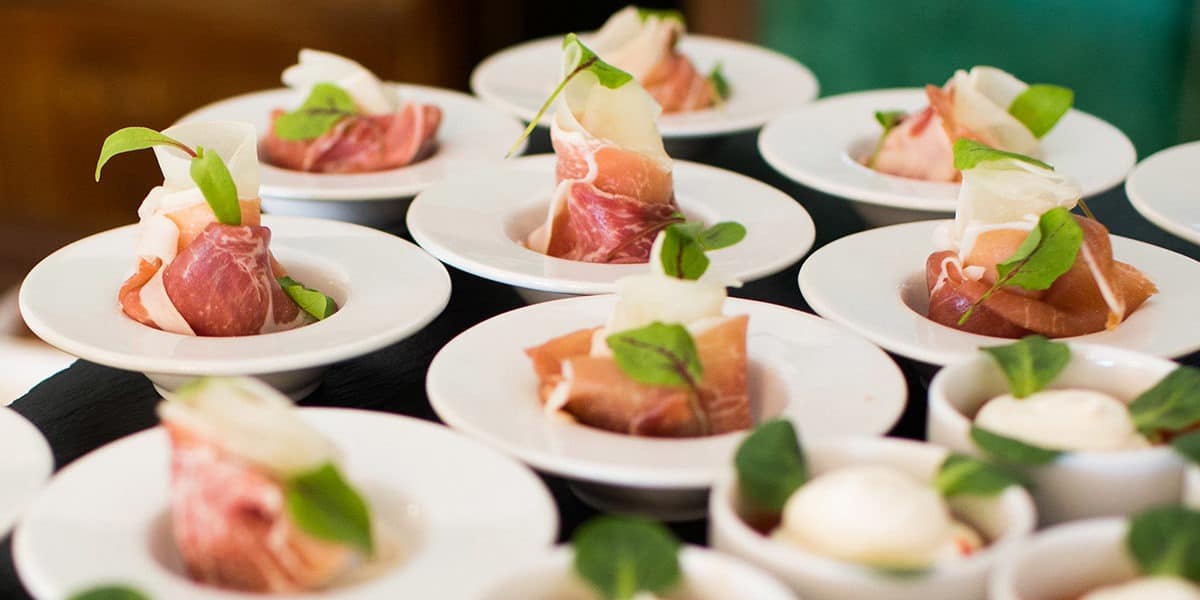 Finding a caterer is right up there with locating a venue when it comes to planning a great event. Both of these decisions are easier than ever when you book a location through Peerspace. With a wide range of venues available to rent from local hosts — including some with on-site kitchens that make catering even easier — you won't have to stress about the logistics of your event. You can plan a party, wedding, fundraiser, art launch, company retreat, or anything else, all at a fully customizable Peerspace venue. Just sort the listings by size, budget, location, and more, then choose one of these great caterers in Los Angeles to complete the event planning process. Bon appétit!
Fundamental Events offers straightforward catering done right, with a plan for every event type. Whether you need full-service catering, drop-off catering, or a holiday party package, you'll get exactly what you need to satisfy your guests' appetites. Fundamental Events focuses on using seasonal ingredients and working with trusted event vendors to offer options for any budget.
Some ideas include stationary mezze spreads, tray-passed appetizers, chef stations, and plated or family-style dinners. They offer meat, seafood, and vegetarian options and can also set up a bar for cocktails or non-alcoholic drinks. If you choose a sit-down dinner, you can expect quality furniture rentals and experienced event staff to provide a streamlined planning process.
Taste of Pace is perfect for eco-conscious event planners, with its farm-to-table menus and a zero-waste philosophy that finds a use for the entire plant, "from leaf to root." While they offer everything from corporate lunches to drop-off catering packages, we think they'd be perfectly suited for a pop-up dinner party in the backyard of a local Peerspace venue. They also offer production catering services and private cooking parties for groups of 10 to 20.
What can you expect on a Taste of Pace menu? Think chicken meatballs, beef kofta, dressed lentils, winter slaw, and, of course, plenty of seasonal vegetables!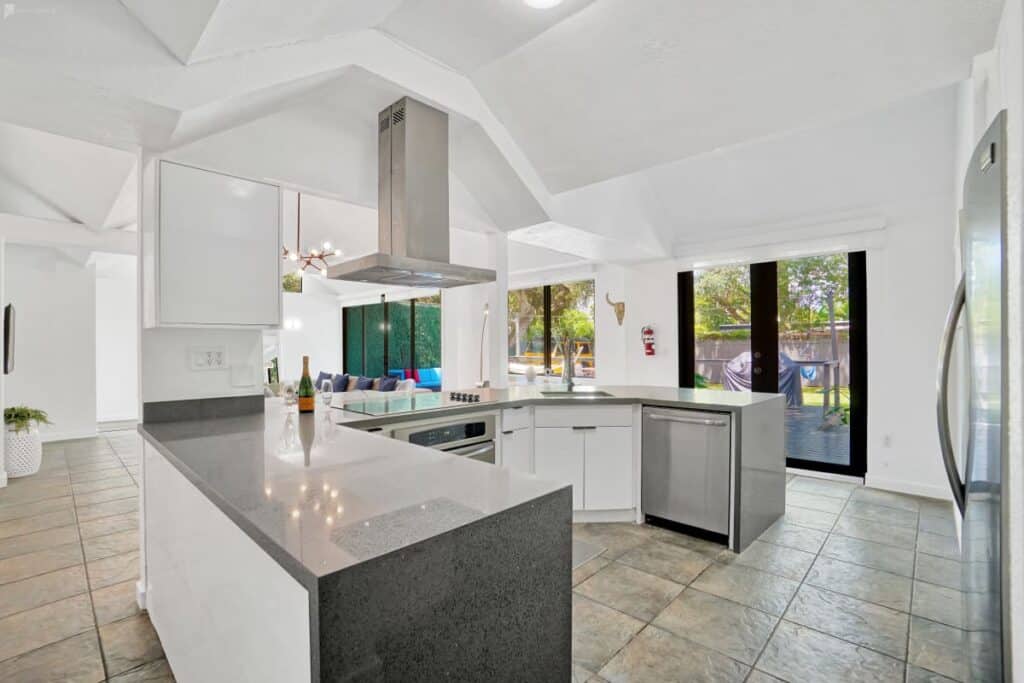 While some venues require you to use their preferred caterer, others will let you choose anyone you want. Either way, it's a good idea to make sure that your caterer understands the layout of the event space. You can also provide sufficient prep space and access to any other tools they need. That's why lining up your caterer directly through the Peerspace Concierge is such a great option.
Not only will it save you the effort of coordinating with a caterer yourself, but the Concierge can help you choose one who is perfectly suited to the venue. For example, if you're choosing a food truck caterer, you'll need an outdoor venue with a large backyard and easy street access. If you're planning a pop-up dinner, you can find a venue with a commercial kitchen or a modern home kitchen and dining area that your caterer can use for meal prep.
And the Concierge isn't just limited to helping you find trusted caterers in Los Angeles. They can help you line up furniture rentals for an outdoor dining experience or A/V gear for a screening or presentation. No matter what kind of event you have in mind, Peerspace has a plan for it!
4. Enjoy food truck fusion with Kogi BBQ
Kogi BBQ may be one of LA's most famous food trucks. After all, it was chef Roy Choi who put Korean fusion on the map. But just because it's made it big doesn't mean you have to chase it around town to get a taste of its famous BBQ tacos and kimchi quesadillas. Book it for a party, wedding, quinceanera, or any other outdoor function.
While food trucks may not be the first thing that comes to mind when it comes to catering, it's a great option. This is especially true if your event is in an unusual space and you don't have time to set up furniture or buffet tables. They'll even drive outside of LA County for an additional fee and will provide plates, utensils, and trash cans for easy cleanup!
A good caterer knows that it isn't all about looks. But of course, an impressive presentation also can't hurt! Bites and Bashes is known for multi-tiered displays that use bright, bold colors to catch your guests' attention. That means you can expect colorful fruit and cheese platters with copper dishes and crystal bowls that make the arrangement stand out. The memorable colors even extend to the drinks, including their signature cocktails, lavender lemonade, and unsweetened ice tea.
Although they offer drop-off and pick-up options, choose them for a cocktail reception or formal dinner party to get the full effect. Their menus include Mediterranean, Italian, Thai, Greek, and Mexican dishes and contemporary American BBQ with smoked brisket.
If you're looking for a caterer in Los Angeles that serves authentic Mexican food, check out the menu at Guelaguetza Restaurate. This restaurant and caterer specializes in Oaxacan cuisine, including mole sauce, tamales, and tlayudas, aka tortilla pizzas. Vegetarians will enjoy the vegan refried bean paste (ordinarily made with lard), while omnivores can try the chapulines or sauteed grasshoppers.
You can choose from their full-service catering options or simply buy some of their prepared party trays for a self-serve option. They design the self-serve trays to stay warm until you're ready to serve them.
7. Eat lasagna cupcakes with Heirloom LA
Heirloom is one of the most original caterers in Los Angeles. Originally known for their lasagna cupcakes, they've since branched out to offer several breakfast, sandwich, and dinner packages. Plus, their full-service options have an emphasis on healthy, seasonal foods. Vegan and gluten-free items are clearly marked, and their meats are grass-fed, line-caught, and pasture-raised. They also work with local farms and community gardens to have a positive environmental impact.
Finally, not every event calls for a sit-down dinner — or even a hot meal. That's why Amazeballs is one of the premier caterers in Los Angeles for a casual outdoor event on a hot day. They serve a variety of cold smoothies and acai bowls that are all free of dairy and soy. Choose from a DIY bowl bar, drop-off, or food truck catering options. They can even serve your guests in 12-ounce coconut shells!


Choosing a caterer may seem pretty straightforward, but as you can see, there's a lot of variety out there. A wedding reception or sit-down dinner will call for a different menu and presentation than a backyard BBQ. Don't be afraid to think outside the box with creative menu selections or save money with a buffet or DIY options. And remember, when you want the perfect venue and sensational catering to match, choose Peerspace and the Concierge service.
Whether you're serving a full meal, refreshing snacks, or hors d'oeuvres and cocktails, check out these eight caterers in Los Angeles. They can deliver exactly what you want when you want it, safely and deliciously. And let's face it: checking out their menus and photos is a brilliant way to get inspired!



Get together somewhere better
Book thousands of unique spaces directly from local hosts.
Explore Spaces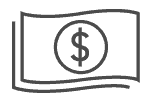 Share your space and start earning
Join thousands of hosts renting their space for meetings, events, and photo shoots.
List Your Space