The 8 Best Corporate Video Production Companies in Orlando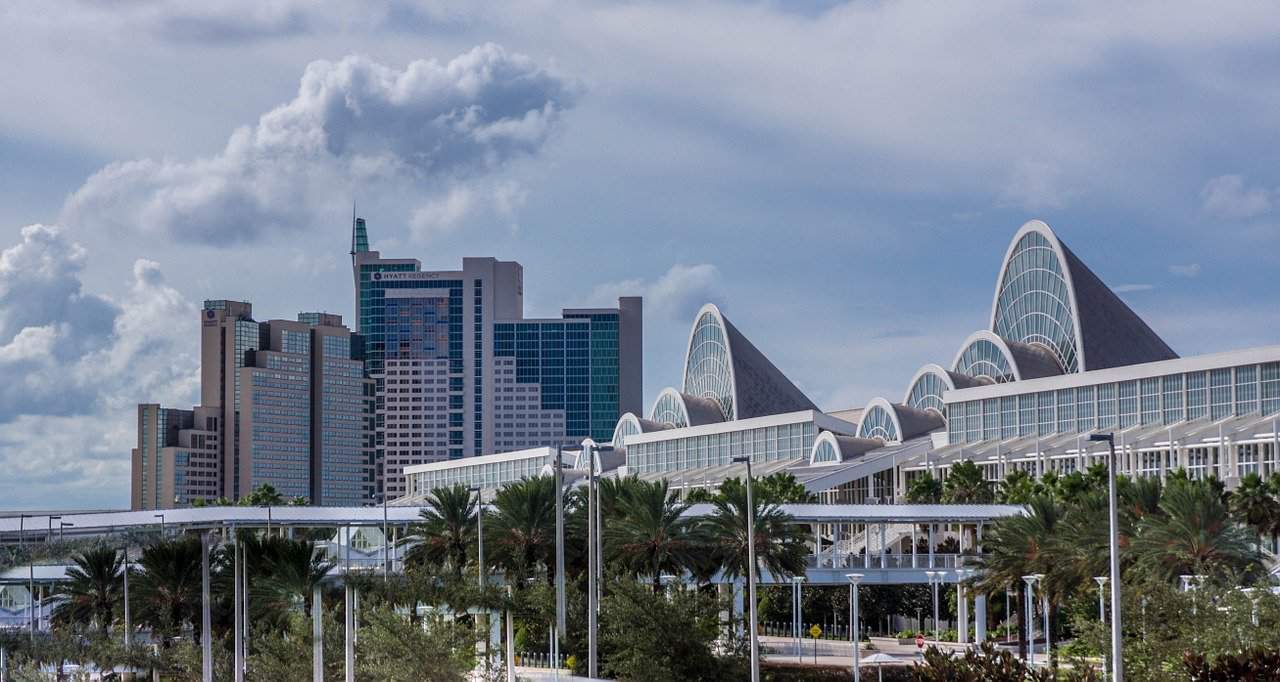 Home to Disney and Universal, there's hardly a more magical place on earth than Orlando. Indeed, Florida's most beloved city for tourists is a haven of creativity, imagination, and progressive ideas. Because of that, it comes as no surprise there are dozens of talented Orlando video production companies. From companies that can further your business to those able to put you in touch with the ever-increasing digital world, the City Beautiful is a hotbed of talented creatives. That being said, here are some of Orlando's best.


With more than 125 five-star verified reviews on Google, as well as dozens of awards to their name, Vibrant Media Productions is one of the top Orlando video production companies. Period. Focusing on creating client-centric video for businesses, commercial brands, digital marketing agencies, and more, Vibrant is used to turning out epic results.
Instead of merely showcasing the most exciting aspects of your company, the Vibrant Media team gets to the core of what your biz is about, all while also producing informative and entertaining media to go along with it. Whether you're a big company or small, this dream team is up for working with you on your ideas. With past clients like American Express, Microsoft, and Universal, yours might just be next.


When we see video production companies that have hustled hard to establish their own branding, we're automatically drawn to them. Founded in 2013, AD.JUST is one of those stellar companies.
Comprising intrepid filmmakers who abide by both imagination and strategy, AD.JUST is a full-service creative video production company in Orlando with a second office on the West Coast in Los Angeles. In addition to corporate videos, the team creates branded video content for platforms like Kickstarter and engaging videos for startups aiming to get their footing. And honestly, AD.JUST's work is as dynamic and engrossing as their branding.
Studio Say So is an outstanding Orlando video production company that's been on the go for over a decade. Since their humble beginnings, they've created hundreds of corporate videos for businesses of all sizes. The crew at Studio Say So realized pretty early on how difficult it is to strike a balance when producing compelling corporate videos.
These thoughtful innovators asked themselves why it's so rare for a corporate video to stick in people's minds and, as a result, resolved to be the ones who would make genuinely enjoyable media for companies. The Studio Say So team has more than 30 years of combined experience in all kinds of production arenas, and what they all have in common is that they simply love filmmaking.


Edgefactory is an award-winning and internationally acclaimed boutique video production company with a slew of renowned clients on their books, including Disney, Crayola, Hitachi, and Hard Rock Cafe — and that's just scraping the surface. The Edgefactory team creates bold, innovative digital media and storytelling devices that essentially capture the short attention span of modern-day audiences.
If you're wanting your corporate video to pop, grab people's attention, and follow things through to the edge, you needn't look further. The Edgefactory crew is dedicated to not only making videos that don't suck, but media that blows that of their competition out of the water. According to them, "From scriptwriting and pre-production to post production and VFX, Edgefactory produces world class content from concept to completion every time."


A professionally shot corporate video could be the difference between your business having a positive ROI or not. The creatives at Lasting Blueprint Productions might as well have written the rules on the topic. Providing a wide range of services from testimonials and event videography, Blueprint excels in the corporate field.
They've done work for law firms, assisted-living facilities, schools, and more, creating everything from sizzle reels to recruitment videos. With a compelling story in mind that they develop alongside their clients, the crew at Lasting Blueprint Productions sets out to produce effective business videos that increase traffic and brand awareness, as well as leave a lasting impression.
What do the Ritz-Carlton, CNN, Staples, and E! have in common? The answer is they've all worked with the brilliant minds at NG Production Films. One of the most exciting Orlando video production companies we came across, the team has made a diverse variety of media, from concert videos and TV advertising to promotional materials and highly cinematic 4K video.
For NG Production Films, it's all about producing high-quality and professional work that does its job. According to them, "We are committed to customer service and our Orlando video production crew has the capacity to serve your needs 24 hours a day, 7 days a week." With more than a dozen years of experience in the field, the NG Production Films team goes above and beyond to deliver video content that converts.


Comprising a small but exceptionally mighty team of independent filmmakers and creatives, And You Films does it all. They're a full-service production studio with no interest in pursuing corporate life outside of their clients. Every video they produce, whether it's a feature, a short, or a corporate video for your business, is done so with a professional and artistic flare.
As well as working to further others' business objectives, they make their own short films, animations, and comedic productions, all of which you can see on YouTube. These carefully crafted films are a testament to the creative minds behind the company and, if you're anything like us, you'll burst at the seams to work with them, especially if you've seen Jurassic Job Hunt.


Video is the future. It's that simple. Video production companies like Great Scott Productions work almost exclusively in the business sector to help brands grow. When you think about the companies that have mattered to you, do you remember their advertising or how they work? Located about an hour's drive south from Orlando proper, Great Scott is fully dedicated to pushing the boundaries of what corporate video production can do.
Owner Jennifer Glass has been in the business for over two decades with experience both behind and in front of the camera. Observing how other media professionals work allowed her to gain invaluable insider knowledge she still relies on to this day. As she says in her own words, "Great Scott Productions has joined forces with other talented individuals in the fields of web development, graphic design, and animation to be able to bring customers exactly what they are looking for."


A world-class city where people are encouraged to dare to dream, Orlando has it all. These Orlando video production companies exist to turn your ideas into fully fleshed-out beasts of wonder. And with nary a pumpkin coach in sight, all this magic comes right from the creatives themselves.


Get together somewhere better
Book thousands of unique spaces directly from local hosts.
Explore Spaces
Share your space and start earning
Join thousands of hosts renting their space for meetings, events, and photo shoots.
List Your Space