The 6 Best Corporate Video Production Companies in Philadelphia
We love Philadelphia, the City of Brotherly Love, which is also the home of major historical social movements, of which we can all be proud. In recent years, Philadelphia has been home to a kind of cultural explosion, with boutique art galleries and new, innovative restaurants popping up all over the city all the time. It only makes sense that Philadelphia video production companies would also see an uptick, both in number of videographers and in terms of diversity of approach and quality. Here are just a few of our favorites to help you wade through all of the fantastic options and find the company to partner with that's right for you.


Integrated production company Maestro Filmworks specializes in creating commercials, digital broadcasts, and corporate and short-form video. What originally caught our eye about Maestro's work is their thoughtfully shot sequence of a local cheesesteak shop owner lovingly assembling a sandwich — it left us wondering whether that was the most beautiful and carefully crafted cheesesteak video we've ever seen or if we're just hungry. We're going to go with the former.
With a background in network television, Philly-based Maestro Filmworks excels at making a product or experience appear irresistible. They do this with a large and diverse team, which includes a photo-retoucher (whose job is to "make you look good" in post-production), a PR person, a cute office dog, and someone who considers themselves a "video wizard" — for good reason. The Maestro team appears to have their departmental bases covered.


Based in Philadelphia and Chicago, JTwo Films boasts an indelible aesthetic, which is no doubt why they were chosen to partner with Scheme Engine to shoot a spot for Kumho Tire USA with NBA star D'Angelo Russell. D'Angelo seriously makes us swoon, but that's beside the point. The action shots of both the basketball court and the rubber hitting the road in this commercial are heart-stoppingly impressive.
JTwo Films offers a slew of video services, including the production itself, post-production, visual effects (VFX), as well as color and sound design. In a world where people consume media at a frantic pace before moving on to the next piece of content, the way to stand out from the pack is by putting out work that's instantly engaging, immersive, and even viral — JTwo Films has that talent in spades.
One of the most noteworthy video production companies in Philadelphia, True Film Production also has a home base in New York City. They've got storytelling chops, a keen sense of branding, and an animation studio to boot, which makes them a unique choice on this list. For some, animation is the ideal way to tell their story and garner new clients. It's ideally suited to conveying how-to use cases, as well as employee training and explainer videos.
In some cases, 3D animation is virtually the only way to depict highly technical concepts and products. And some of the most influential commercials of the last several years were animated (remember those heartbreakingly melancholy Chipotle ads?). Look to True Film for polished, consistently high-quality work, regardless of the artistic medium.


Eight out of 10 jobs the New Pace Productions team works on are for repeat clients. That's a pretty good track record, and it says something important about New Pace Productions: they are experts at building relationships. So it's fair to deduce that the crew is especially adept at listening, collaborating, and following through. With communication skills like these, it's no wonder New Pace is among the top Philadelphia video production companies.
Specializing in video production, as well as digital media and animation for corporate entities and small- and medium-sized enterprises, New Pace Productions is a one-stop shop for your corporate media needs. We love that their work is sharp and stylish, full of bold concepts executed beautifully. When you watch their reel, you'll see how immediately engaging their work is. Their films stick with you long after you've clicked away.

A Lehigh Valley-based video production company with roots in network television, ASR Media Productions comprises an all-star team of experienced brand builders, effective storytellers, visionary content creators, creative problem solvers, and professional partners. Their diverse body of work speaks for itself and goes to show that creatives based on the outskirts of the greater Philly metro are as talented and crafty as their big-city counterparts.
Specializing in video and TV production, as well as documentaries, event recaps, creative direction, and more, ASR Media is the real deal when it comes to genius collaboration and creative execution. Their robust client list spans a variety of industries, including organizations like St. Luke's, Girl Scouts of Eastern PA, the YMCA, and ArtsQuest, just to name a few.


Springhouse Films is an award-winning video production company with a passion for documentaries. The creative team works on a wide and impressive variety of projects, including undertaking work with nonprofits in the local Philadelphia area. We applaud their ongoing commitment to engaging with organizations that are giving back directly to the community.
From heartfelt documentaries and commercials to effective marketing videos and motion graphics, the Springhouse Films crew aims to share poignant stories that have the capability to initiate meaningful discussions. Springhouse describes what they do best in their own words, "Through a close, collaborative partnership, we distill our clients' communication goals into a compelling story. The result is a final product that emotionally engages its viewer, brings our clients' messages to life and captures the essence of their brand."


Browsing this list of incredible Philadelphia video production companies is just the first step to bringing your campaign or project to life. The next step is getting in touch with a couple of these groups in order to determine the best fit and start forging those creative relationships. These companies are here to work with you to hone your vision and take it to the next level! When it's time to start planning, make sure to scout Philadelphia locations and studio spaces right here at Peerspace.



Get together somewhere better
Book thousands of unique spaces directly from local hosts.
Explore Spaces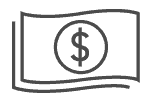 Share your space and start earning
Join thousands of hosts renting their space for meetings, events, and photo shoots.
List Your Space