The 8 Best Corporate Video Production Companies in Seattle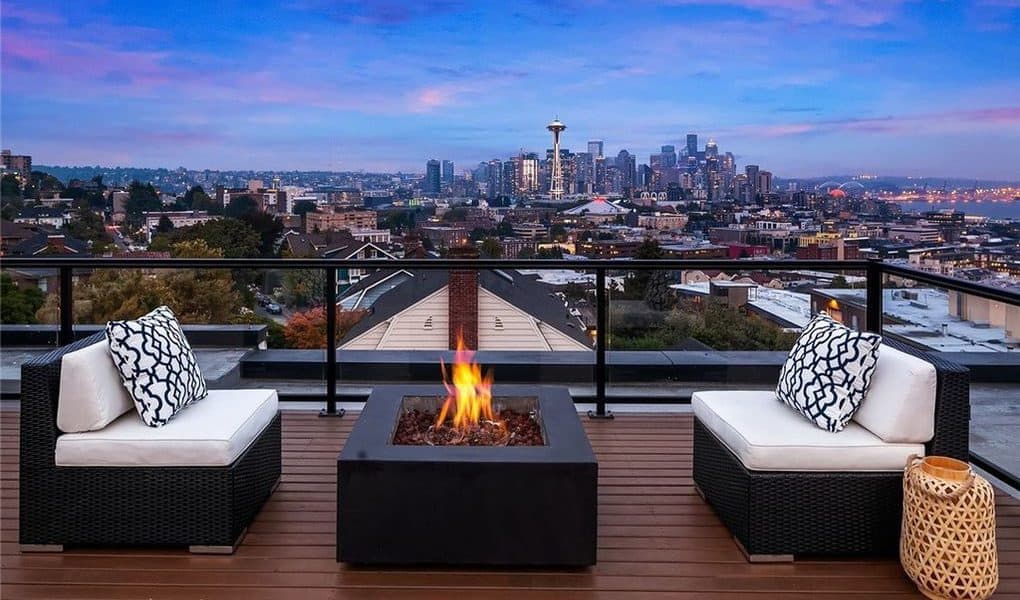 Seattle lives up to its reputation as one of the funkiest and most fun cities in the world, and with both mountains and the sea, it's no wonder folks who have a passion for video and photography find their way here. With a high concentration of creatives, Seattle has corporate video production companies for days. As such, it can be overwhelming to sort through the myriad options to find the right fit for your organization's project. Here, we've assembled a few of the best options. Some, of course will be better suited to your specific needs than others, but we're confident that whether you are shooting a big-budget wildlife foundation campaign or an ad for your new food truck passion project, you'll find the ideal creatives to help you accomplish your goals.


With offices in Seattle, SF, and London, Spin Creative is a far-reaching video production company, as well as a creative and branding agency. The team aims to, in their own words, "combine our expertise in brand strategy and motion-media creativity, to help marketers make impactful brand connections." They've also mentioned that a lot of their success is due to an iterative relationship with clients. In other words, Spin Creative is constantly evaluating their product, client satisfaction, and ultimate persuasive effectiveness. Then, they incorporate this feedback into their future processes. This kind of mindfulness can only lead to creative growth, and their client testimonials point to this.


Boy, we have to admit that some of Casual Films' work does give off a fun — dare we say casual — vibe, as in this spot shot for the BBC linked above. However, we know enough about effective video production to know that high-quality video production is hard work made to look easy, which is perhaps what Casual Films' apt name is trying to highlight. Their creative team's humor and creativity shine through in every video, and they achieve those effective ideas regardless of scope and budget, from quick little videos shot on phones to big-budget productions. With offices in London, NYC, Los Angeles, and San Francisco, Casual Films boasts a global reach.
Specializing in creating effective corporate, commercial, and nonprofit videos, Sparkworks Media is one of the most notable video production companies in Seattle. We can't get over the quality, smartness, and whimsy of Sparkworks' animation. If you're thinking of great animation in terms of great advertising, we'd like to encourage you to consider the potential usefulness of animation for the purposes of explainers. Not only is animation eye-catching and compelling, the possibilities are endless: explosions, car chases, 16th-century ballrooms — all of this is possible, and for a much smaller fee than if you shot live-action, when opting for animation.


According to Bellingham and Seattle corporate video production company Hand Crank Films, they take a kind of method acting approach to video-making. What we mean by this is that they try to dig deep into their own moments of vulnerability to empathize with their subjects, as they feel this comes across in the finished product. According to their work, this method appears to be working. If the human touch is what you're after for your next project, you had better get a hold of Hand Crank Films before Scorsese catches wind of their work, picking them up for the next time Daniel Day-Lewis comes out of retirement.


While watching Broken Bench Productions's demo reel, we were struck by their effective use of sound/music. Every shift in the score complemented or enhanced what was happening visually. In our experience, this indicates next-level chops, which can be especially helpful in bringing your campaign, projects, or brand to life, depending on the nature of your project. Working with Broken Bench Productions would be a no-brainer for a variety of businesses, such as a dance company, a political campaign with energetic gatherings, or a fast-paced and innovative restaurant kitchen.
These are just a few ideas about what Broken Bench's musicality/score-editing skills might work well with. We just want you to know that Broken Bench gets that sometimes music conveys more than words ever could. And visually? Check out the reel for yourselves — stunning color palettes, stylish editing, and cinematic styling are the tip of the iceberg.
One of the premier boutique video production companies in Seattle, Coho Films calls themselves "a lean, mean, filmmaking machine," and they're not kidding. With roots as documentarians, a deep appreciation of nature, and a lot of experience learning the finer points of aerial videography, the crew at Coho Films could take on just about any project, though they specialize in creating commercial, documentary, and broadcast video productions. However, if you do have a project that's taking on the climate crisis, advertising a hike for charity, or has anything to do with beautiful Mother Nature, Coho Films might be the team on this list for you.


Dynamic video production company Shep Films has a commitment to storytelling, whether they're shooting a vehicle advert, narrative film, or a nature video. From the bulk of 2017 and 2018, the Shep Films team focused their creative energy on producing a sci-fi western feature film, Prospect, which got national distribution. Prospect follows a young girl who's stranded on an alien moon, and she has to team up with Pedro Pascal (from The Mandalorian) to get back home. It premiered and won the Adam Yauch Hörnblowér Award at SXSW in 2018. Check it out for free on Hulu, or rent it from another streaming service, such as Amazon.
Within the first few seconds of their demo reel, we were made verklempt by the sight of rain on the hood of a souped-up sports racer. We can't pretend to know exactly how they do it, but we appreciate what they do. Plus, they're very much in the commercial game, balancing both narrative and commercial work. As of early 2020, they are developing three TV shows, a feature, and a plethora of commercial productions.


Michael Poggenburg founded video production company Unified Cinematic Videography in 2013, after garnering years of experience as a documentary filmmaker, corporate campaign videographer, and teacher. Since then, he has built a team and a brand that delivers motion picture products that get results. The teaching/training experience of Poggenburg, plus his interest and technical know-how in taking advantage of cutting-edge gear, has had a profound impact on the consistency and quality of his team's deliverables.


Seattle is one of the most photogenic — and videogenic — cities in the country, and if you were on the fence about whether to go with a print or video-driven campaign, we hope you've made up your mind to reach your goals through video in partnership with one of the most creative video production companies in Seattle. And if you're curious about the picturesque rooftop with city views featured in the hero image, it's just one of many spaces in Seattle you can rent by the hour or day for your production.



Get together somewhere better
Book thousands of unique spaces directly from local hosts.
Explore Spaces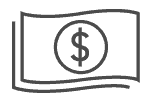 Share your space and start earning
Join thousands of hosts renting their space for meetings, events, and photo shoots.
List Your Space