How Much Does It Cost to Rent a Business Space?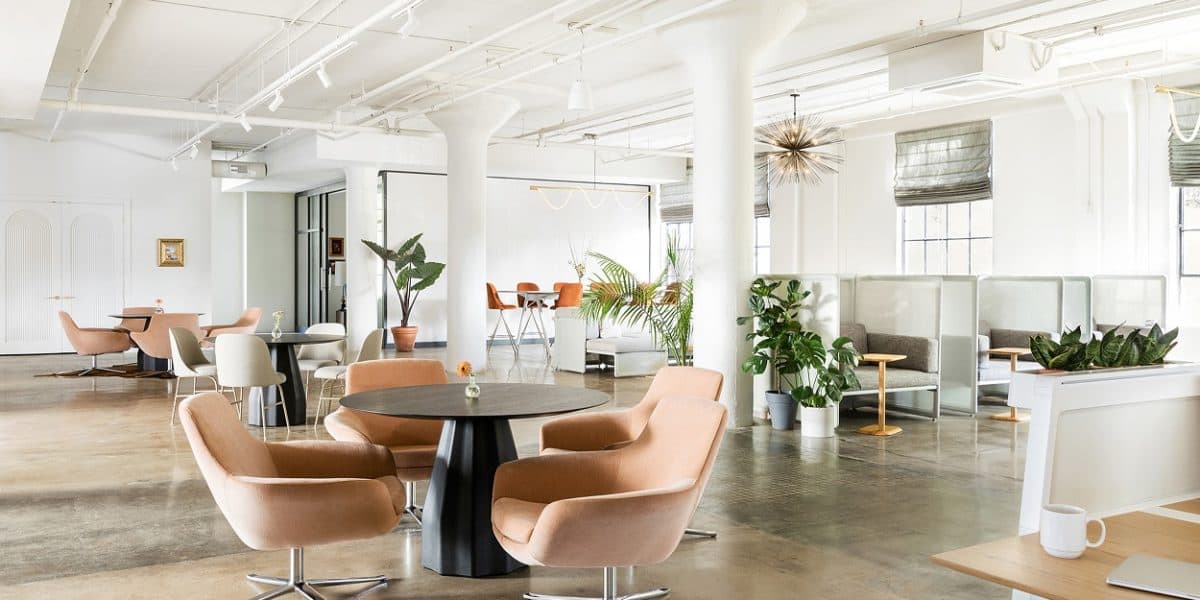 Answered
Business spaces on Peerspace typically cost between $50 — $200 per hour.
There are any number of reasons a company or individual may seek to rent a business space. This rental could be a large space for a workshop or an inspired co-working space for folks to enjoy a refreshed perspective away from the usual office setting. Whether your employees work remotely or in an office, any change of scenery is going to stimulate new ideas and productivity. Renting a business space for a day or so can help build community among diverse and sometimes distant teams. So how do you rent a business space and how much does it cost? Here's a step-by-step tutorial to help you get a head start.  


What does a business space involve?
Business spaces vary so extensively that it can be a challenge to delineate what amenities they might include. If you're going to host a well-attended workshop, conference, or business retreat, rent a space with a raised platform for educators and auditorium-style seating for participants. You might need breakout rooms to hold smaller brainstorming sessions or classes. When lunchtime comes around, the Peerspace Concierge service can connect you with caterers or whatever else the venue doesn't provide that you might need for your event.
On the other hand, if you're just looking to work outside the office together for a little while, you may require much smaller and more minimal accommodations, such as a conference table, seating, or open-air cubicle-style spaces.
Here are the very basics that you can expect from a rented business space venue:
Reliable internet: Almost no business can be conducted without high-speed wireless Internet and unlimited data usage.
Presentation technology, including adapters and chargers: Don't let the nightmare of not being able to project your slideshow!
Seating: You'll need enough comfortable seats so that everyone in attendance can either watch or work without being sore after the first hour or so.
Workspaces: If your business event involves hands-on workshopping, you'll need to provide space for employees to do their best. At the very least, everyone is going to need a surface to put their laptops on, at some point.
Kitchen or dining space: Refreshments are essential to productivity.
Restrooms: We all need them.
You might also prioritize the following bonus amenities, depending on the type of business event you're conducting:
Parking: Regardless of whether this business event is taking place in or away from the same town as headquarters, working offsite often requires parking or at least access to public transit.
Separated spaces or rooms: If you're brainstorming, team building, or think-tanking away, employees are going to need some distance from the crowd in order to be productive.
Additional amenities like a printer: Imagine preparing for your employees an amazing handout and not being able to print it out. Yikes.
Proximity to local attractions: Again, it doesn't matter if you're renting this space to host an international conference or just taking a break from the day-to-day grind—most people appreciate a walk to the pub after working. Or at least trying a new restaurant or enjoying the local nightlife.
Security: In many jurisdictions, if you're serving booze, you need one security personnel for a certain number of event attendees. Be sure to look into this if you're serving wine at your conference lunch or happy hour.
Ideally, the business space will have a lot of light and perhaps even a speaker system for playing music. Even better if it's brimming with character.


Why should you rent a business space?
Whether working from home or at the same office every day, sometimes it's good to switch it up. Among other reasons, you may need to rent a business space if you are:
Planning a daylong workshop, training, or info session
Hosting a longer conference or meeting
Needing extra space if employees from another branch are visiting
Generally speaking, business spaces can be rented by the hour with an eight-hour (one working day) minimum. However, there are often discounts available for longer-term arrangements. It all depends on the relationship you have with the host. This is another aspect of the rental process that Peerspace helps with by facilitating easy and transparent communication with the owners of rentable venues.


How to rent a business space
You could spend hours online searching for a business space that is the right size, price, and location for your purposes. Or you can book through Peerspace—the largest online marketplace for meeting and event spaces.
Peerspace provides high-quality, accurate photographs of the venue, so you'll know the spatial organization and available amenities prior to renting it. This is a one-stop site to compare and contrast business spaces wherever you seek to work offsite.
While many business spaces will include exactly what you need for your employees to succeed, the Peerspace Concierge service can deliver whatever amenities that the venue might not offer, like specific equipment, chairs, or catering.
Peerspace's real reviews—like this one from a content director—can help when making stage rental decisions:
This was the 3rd time our team was meeting at this space. Once again, great experience. Communicating with Griselda is always easy. She replies extremely fast and helps us with anything we need. Highly recommend this place.

– Merce M., client who booked a Culver City studio production meeting room for a corporate meeting
Prices for Peerspace rentals vary by the hour and can cost $30 for a simple meeting room to $1500-plus an hour for a space able to accommodate hundreds of people. What makes this an incredible deal is the fact there are no memberships or monthly fees required to book your space—something you won't find when renting venues on your own.


How much does it cost to rent a business space?
In general, business space rentals require a monthly (or even yearly) lease and security deposit on top of a preset hourly rate. Other times, they'll charge extra for add-ons like a projector or a water cooler, and these additional costs are not always transparent. In other words, it could cost several thousands of dollars just to rent a small office for one meeting.
Going through Peerspace to rent a business facility has advantages. First, Peerspace charges hourly for spaces and has thousands of unique spaces in hundreds of cities in several countries to choose from.
In addition, you'll find creative options like lofts, historic residences, and even cultural facilities that you wouldn't have previously imagined using for a business-related event. All of this comes with no minimums or memberships to worry about. You'll have the advantage of photos to peruse before deciding which host to contact. In addition, you'll have communication with the host and transparent pricing, as well as reviews from prior renters.
Prices and details for business spaces run the gamut.
Check out this penthouse studio loft on the Puget Sound in Seattle. It rents by the hour for a minimum of three hours. It can accommodate 12 people and comes with a kitchen and free coffee and tea, tables, chairs, a projector, and, of course, Wi-Fi. Plus, it's accessible and near public transit.
Compare that to this SoHo, New York, meeting room. It's basically a conference table, chairs, a whiteboard and projector, and other equipment in a small but well-lit room. The space rents by the hour with a one-hour minimum, but the owners offer a discount if it's rented for eight or more hours.
If you want to intersperse some fun and have a large number of attendees, you could even rent this 6000-square-feet theatre in Dallas, complete with breakout rooms. It has a four-hour minimum and can accommodate 150 attendees.
Of course, you'll still need to consider the size of the space and the duration of your event. Events venues in big cities are always going to cost more than in smaller markets. Whether you choose to rent a business event space directly or go with Peerspace, we hope this article gave you an idea on how much it costs and what it entails.



Get together somewhere better
Book thousands of unique spaces directly from local hosts.
Explore Spaces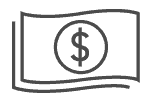 Share your space and start earning
Join thousands of hosts renting their space for meetings, events, and photo shoots.
List Your Space