How Much Does It Cost to Rent a Stage?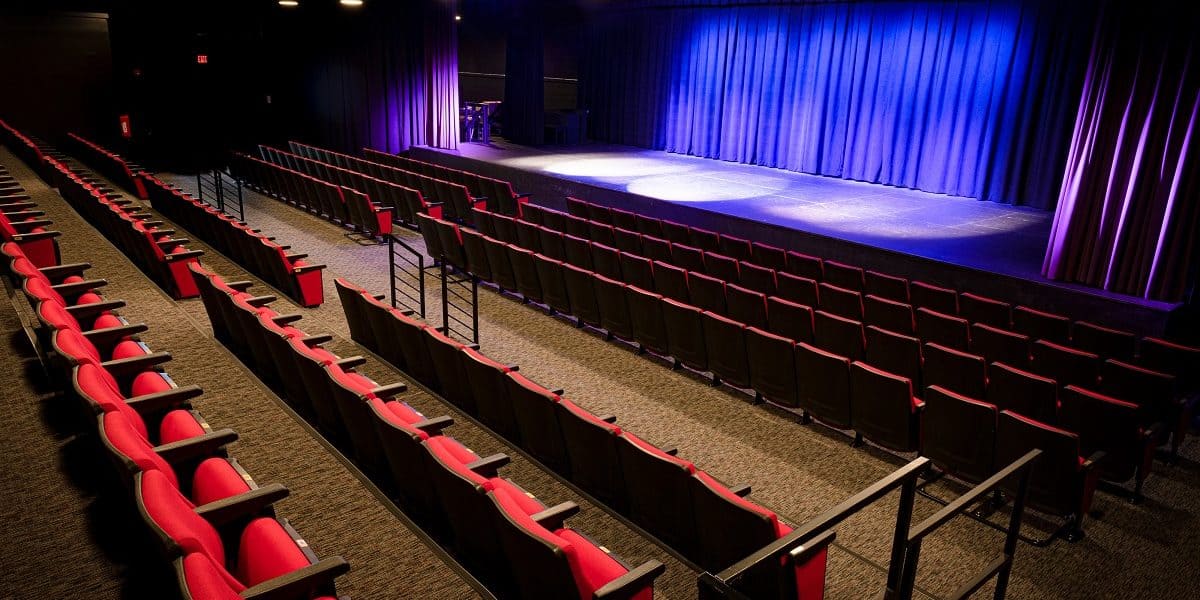 Answered
Stages on Peerspace typically cost between $100 — $350 per hour.
Suppose you wrote a theatrical production and want to perform it. First, you're going to need to conduct auditions. Then, you'll want a place to actually set the stage. But what if you want to serenade a hundred of your closest friends with those new songs you wrote? You're going to want a stage. Or perhaps you're casting for a show. Yep, you still need a stage! If you, like most people, don't happen to have a stage hanging out in your home or office, no worries—you can go ahead and rent one. But what does that process entail? Here's how to rent a production stage for whatever sort of show you're putting on.


What does a rental stage include?
A few stages that you can use temporarily are simply that—a raised dais upon which to perform. The stage will be located in some type of venue, with or without seating. And the venue might have bonuses like a parking lot, public restrooms, a bar, a lobby, or a backstage area for costume changes (and the occasional meltdown).
Furthermore, most stage facility rentals will come with additional amenities to enhance your event. For example, musically inclined clients might seek out a stage that offers microphones, speakers, or hard-to-lug instruments like pianos and drum kits, such as this stage in Round Rock, Texas.
Many folks will want to rent a stage that includes lighting and maybe a green screen. And occasionally, you can find a fully equipped independent theatre to rent, perhaps with dressing rooms and a projector like this stage in Atlanta, Georgia. Or, if you want to put on an event of a lifetime, you'll need to go big, like what this Orlando, Florida, venue provides—a performance stage that spans 40 feet by 20 feet, featuring a $400K sound system, all under 25-foot ceilings.
Why should you rent a stage?
One of the best reasons to rent a stage: Sound and lighting equipment is expensive, and people seldom need them 24/7. It's also logistically difficult to transport bulky stage items like a grand piano. Plus, it's always good to have seating and other such conveniences to accommodate your audience. Among other reasons, you will likely want to rent a stage if you're:
Putting on a show or a concert
Making a music video and need a raised performance area
Need to rehearse for an event that will be filmed elsewhere
Holding auditions
Teaching a class or presenting a workshop to a group
Most rentable stages are available in an assortment of time slots, whether for an ongoing or one-time performance or event. We'll get to how much it costs to rent a stage later on.


How to rent a stage
You could spend hours online searching for a stage that is the right size, price, and location for your purposes. Or, you can book your space through Peerspace—the largest online marketplace for meeting and event spaces.
Peerspace provides high-quality, accurate photographs of the stage you'd be renting, so you'll know the placement and style of any amenities, as well as the seating. This is a one-stop site to compare and contrast the different available stages wherever you seek to perform. You'll get direct communication with the stage host to help plan logistics and ask any questions that may arise.
While many stage rentals will include exactly what you need to put on your show, the Peerspace Concierge service can deliver whatever requirements that the stage venue might not offer, like specific lighting or chairs, or even caterers for your production. They might even be able to help you arrange for one of those pesky grand pianos.
Peerspace's real reviews — like this one from a content director — can help when making stage rental decisions:
Luke and his team were extremely helpful – a special shoutout to the technician, Jones! He handled all of the lighting for us and made things an absolute breeze. The space was exactly what we were looking for and was next door to a lovely sandwich stop that my crew could stop into for our lunch break. We would definitely come here again!

– Rachel A., client who booked a historic downtown Nashville stage for a video shoot
Prices for Peerspace rentals vary by the hour and can cost $40 for a simple platform setup to $1500-plus an hour for a fabulous big-city performance hall. What makes this an incredible deal is the fact there are no memberships or monthly fees required to book your space—something you won't find when renting most stages on your own or through other avenues.
How much does it cost to rent a stage?
In general, facilities rentals can require a monthly lease and security deposit—which typically ranges from $15 to $30 per hour—on top of a preset hourly rate. Sometimes a facility will require you to use their sound and lighting experts, and/or pay for mandatory food service or catering.
Other times, they'll charge extra for add-ons like chairs, and these additional costs are not always transparent. Based on these estimates, it could cost several thousands of dollars just to rent a small stage for one event.
Going through Peerspace to rent your stage has distinct advantages. First, Peerspace charges hourly for spaces and offers thousands of unique spaces in hundreds of cities to choose from. In addition, you'll find creative options like taverns, comedy clubs, and even outdoor locations that you wouldn't have previously imagined using for a stage setting.
All of this comes with no minimums or memberships to worry about. You'll have the advantage of photos to peruse before deciding which host to contact. Plus, you'll have a direct line of communication with the host, transparent pricing, and reviews from prior renters.
Of course, you'll still need to consider the size of the space and if it can accommodate your performance or show. It can cost up to 50% less to rent a stage for occasional rehearsals as it does for an ongoing performance. On the flip side of that, an ongoing relationship with a venue can provide a discount as well.
Then, take into account where you are located. If you're in a city like New York or Chicago, it will cost significantly more to rent a stage than if you're in small-town America.
Finally, consider the cost of add-ons like spotlights, security, or free guest parking, which can be included in the rental as a packaged bundle or via à la carte pricing. Regardless, you'll know upfront. Whether or not you choose to go with Peerspace, we hope this article gave you an idea on how much it costs to rent a stage and what the process entails.



Get together somewhere better
Book thousands of unique spaces directly from local hosts.
Explore Spaces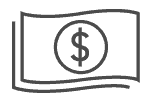 Share your space and start earning
Join thousands of hosts renting their space for meetings, events, and photo shoots.
List Your Space