10 Dope Places to Take Pictures Near Houston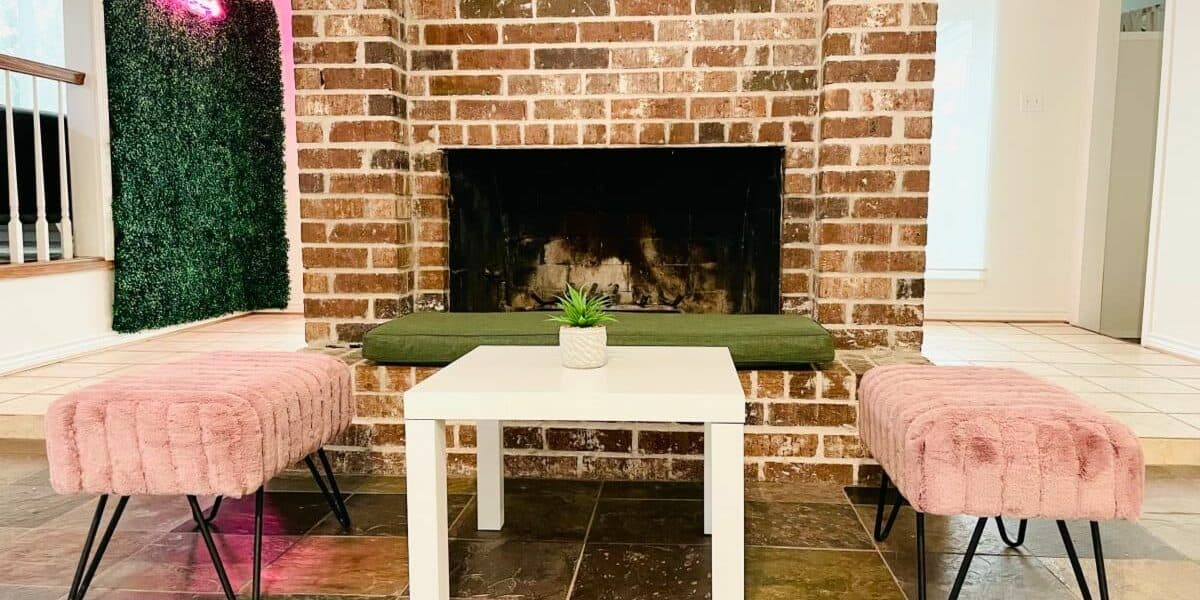 When it comes to diversity and culture, Houston comes out at the top of any list. Home to famous museums and offices of the NASA mission control sector, Houston also serves as one of the engines of the U.S economy. But that is not only what Houston has to offer. One of the greenest cities of the continental United States, Houston's natural environment comprises forests, lakes, and marshes. In addition, much of Houston is built over these areas, giving it the title of an urban forest. Due to a synergy between forests and Houston's skyline, you can find many iconic places to enjoy and take memorable pictures. From a catalog of iconic places where you can enjoy and spend some amazing time, here are 10 dope places to take pictures near Houston.
1. Feel the spirituality in this stunning white farmhouse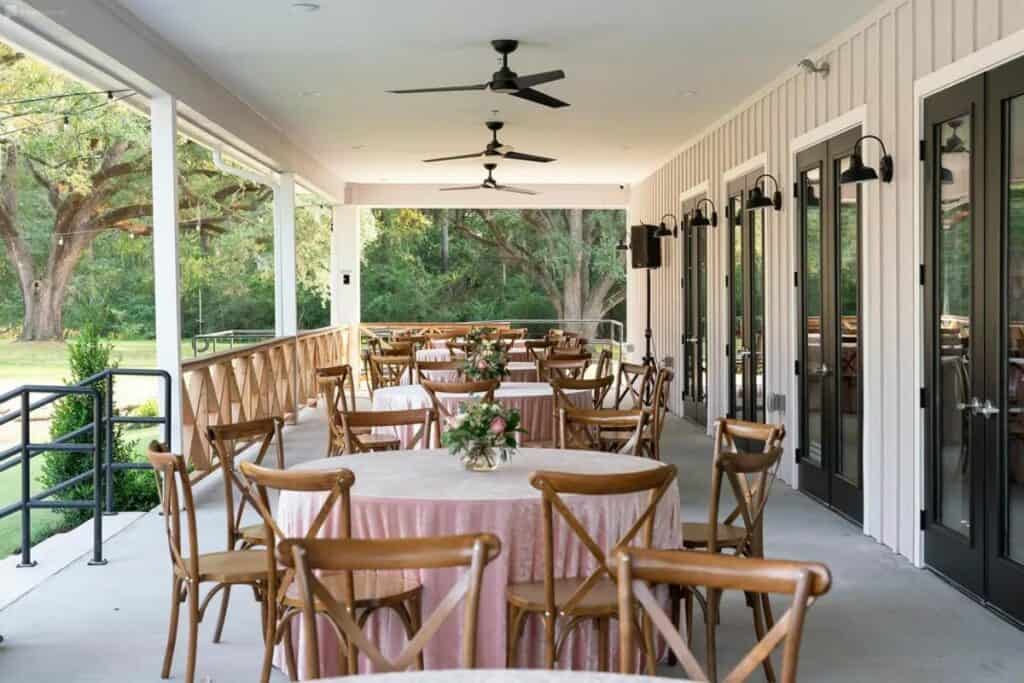 Everything that you can ask for a decent photoshoot, you could find in this farmhouse. It boasts a vaulted ceiling hall, a chapel with a glossy white interior, and outdoor features. Located in the forest, this place can serve many functions, whether it's a family or a corporate retreat, an engagement ceremony of loved ones, or a video shootout. For location hunters and content creators, it offers ideal spots to connect with the online community and share some creative content for boosting online following. If you want to have a spiritual experience, visit the chapel to meditate in silence or explore the oak trees in the surrounding area. Learn more about it on its Peerspace page!
2. Put your photography skills to use at this stunning home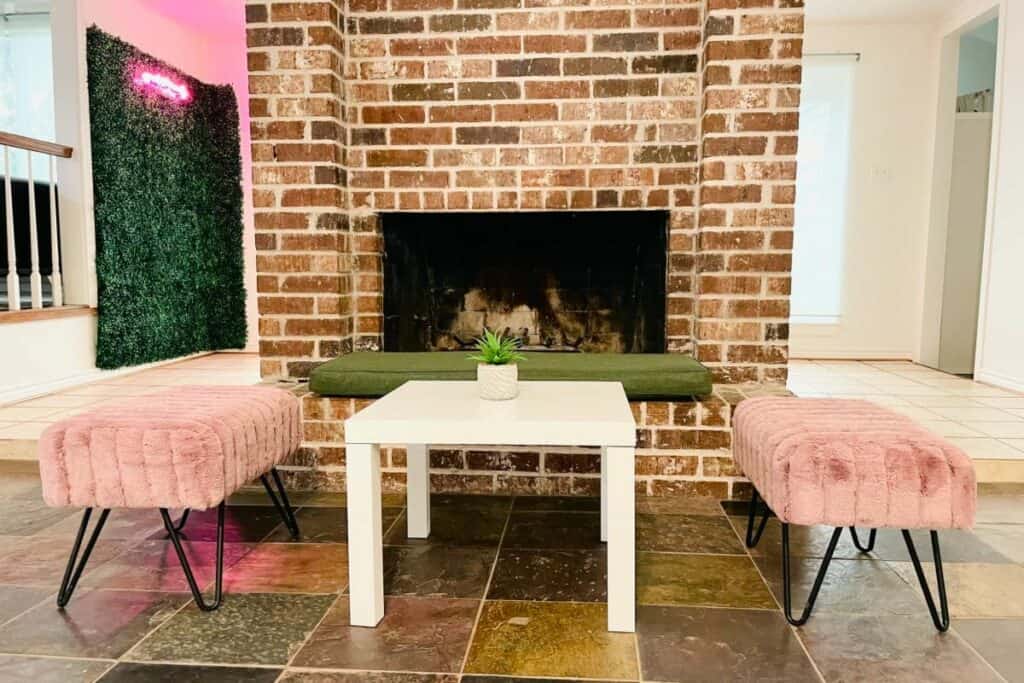 Located in Briarforest, this home has a fantastic biophilic design that matches the surrounding landscape. For content creators and social media influencers, it presents the perfect spot to create dope content as it comes with various amenities that include a foosball table, a pool, and an outdoor sitting area. The home's interior is lined with terrazzo floors and a wooden interior, making it the perfect Peerspace bookable venue to shoot indoor photos and videos.
3. Taking minimalist architectural design to the next level
Glassell School of Art is the epitome of minimalist architectural design philosophy. Besides offering education to students of fine arts, it also represents what it teaches –a pinnacle of architectural mastery and craftsmanship. Adorned with white marble, the art school offers ideal spots for making driving and impactful content for your online community. Therefore, whenever you are looking for 10 dope places to take pictures near Houston, make sure to include this in your bucket list.
4. Try out a new recipe in this chef's kitchen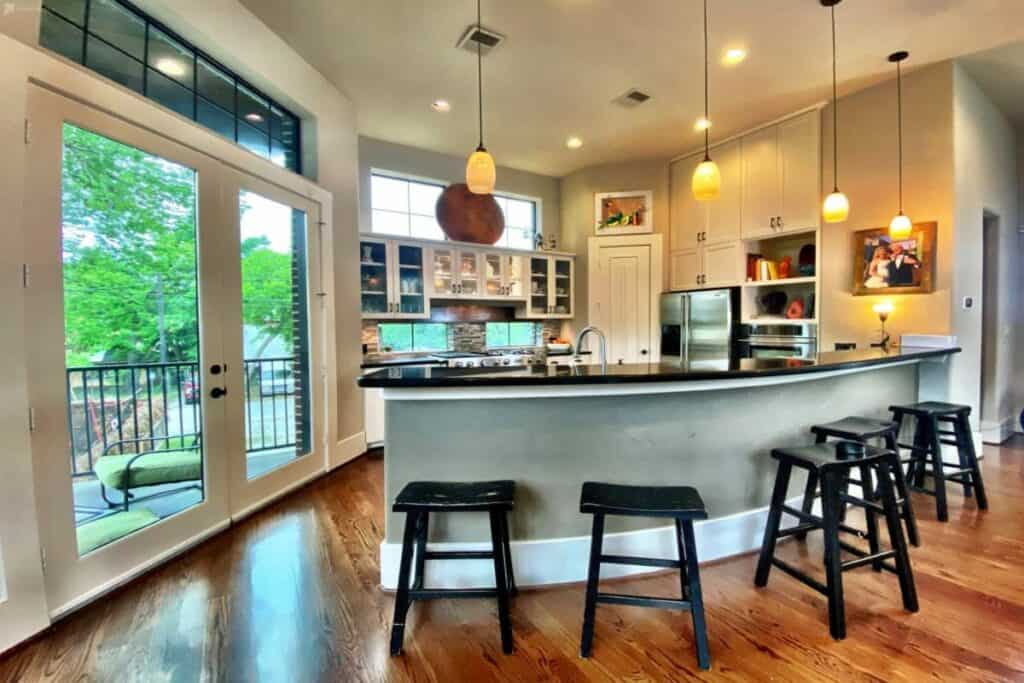 If you want to cook and show your chef skills like Gordon Ramsey, give this place a look. Located near Memorial Park in Houston, this place offers an ideal resting spot and indoor living area that can be used for a variety of purposes –whether it's a cooking show, a small corporate event, or meeting your online fandom. Besides a big backyard and an open kitchen, it also has three rooms with attached baths, all lined with wooden floor interiors. It's a top-notch Peerspace bookable location for both indoor and outdoor events.
5. Have a look at this exquisite atrium for a photoshoot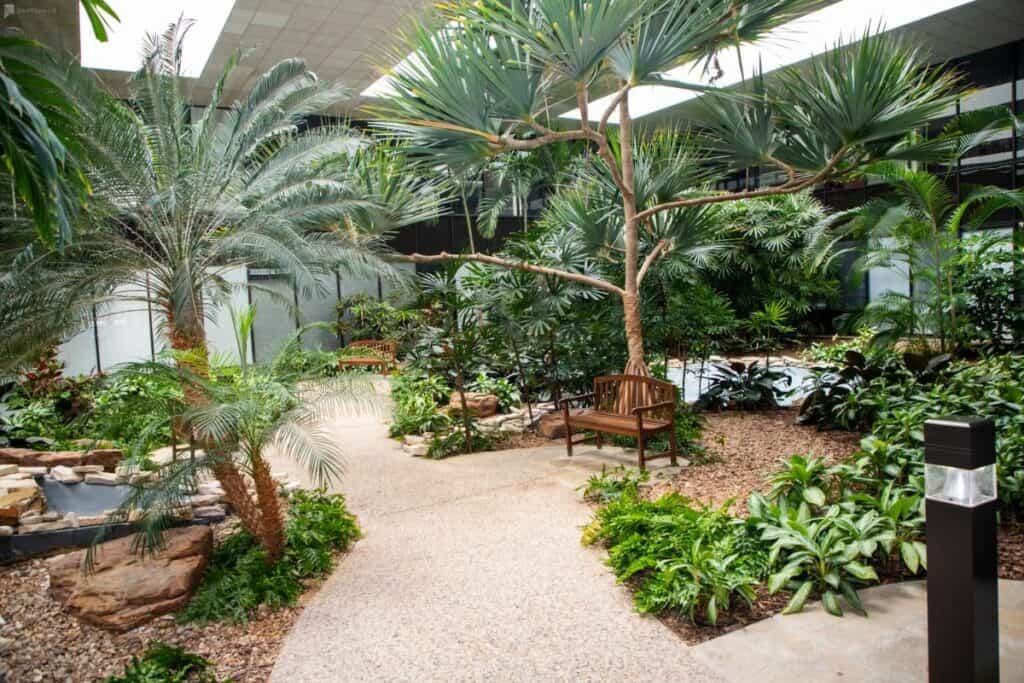 This beautiful atrium-themed production studio is located near Interstate 45, offering you a chance to create all sorts of crazy and mind-blowing content for your online community. If you are a photographer who is constantly looking for shooting events and offering people on the go services, peek inside this place. If you are an entrepreneur or social media influencer, this place also has an indoor seating arrangement where you can bring your team and search for new ideas. While you are at that, it is always advisable to take some snaps to share with the Instagram community to build up your brand presence online. Book it today on Peerspace!
The Rothko Chapel, named after Mark Rothko, who painted many paintings inside the chapel, also made it to the list of dope places to take pictures near Houston. Not every place in Houston has so much history and meaning associated with it. While its exterior symbolizes scientific principles of balance, its interior is equally mesmerizing and designed as an octagon. This place has very spiritual and profound feelings associated with it as it preaches love and advocates for a hate-free world. A place where people belonging to all religious thoughts and backgrounds are welcomed, Rothko chapel has the extremely captivating appeal that the content creators and social media influencers could use to influence people's opinions on diversity and advocate for a just and inclusive society. Surely, a well-justified place to be included in the list of 10 dope places to take pictures near Houston.
7. Have a drink and take some snaps at this downtown bar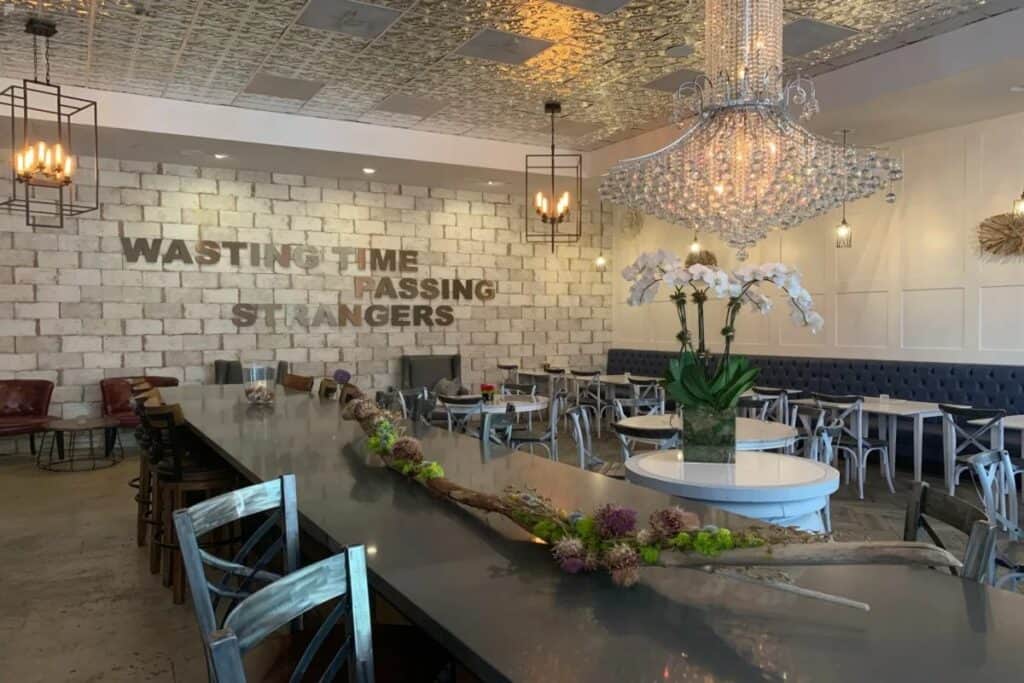 Located in the central business district of Houston, this bar-themed restaurant is an ideal spot for big photoshoots and creating professional-looking content for brand promotions. The bar seating arrangement can be customized to serve various functions, whether it is a small corporate event or community outreach program. For photo enthusiasts, this can be an ideal spot for shooting amazing photos. And, at the same time, they could tell the world what Houston has to offer. Even if you run your event organizing agency, you must give this place a try. The photos you take here would be absolutely enthralling and must be included in your 10 dope places to take pictures near Houston. And, you can book it right here on Peerspace!
8. Travel to the 40s and take nostalgic photos in an urban dwelling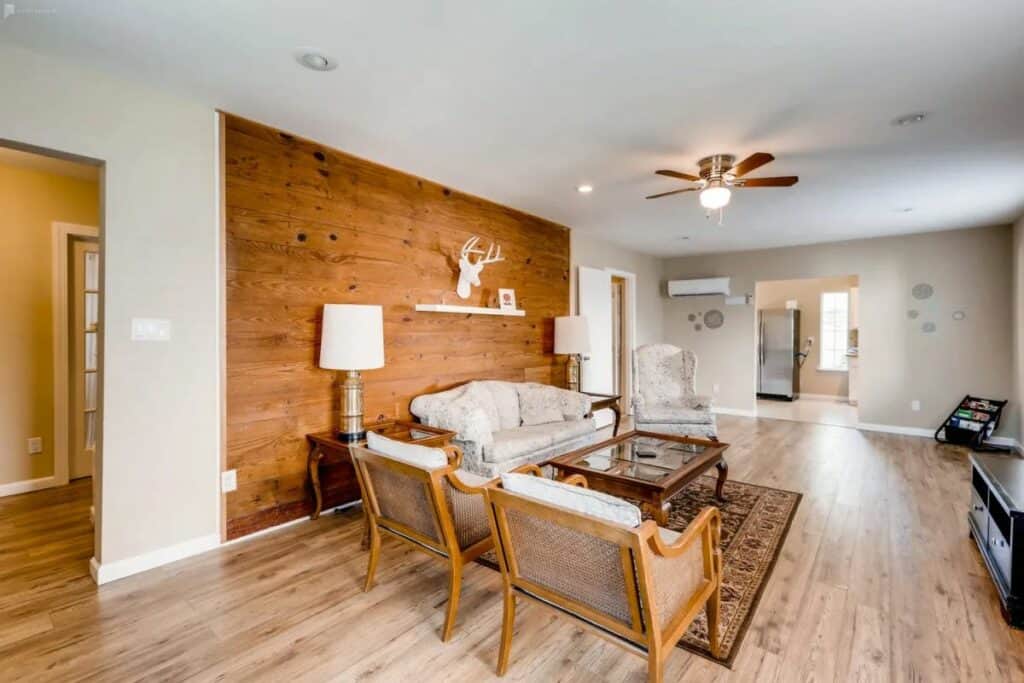 This classical house is an absolute stunner, and for social media influencers who are addicted to retro themes and nostalgia, they are in for a treat. With a slight modification to its interior that includes wooden flooring and updated kitchens, it also comes in handy for shooting indoor photos as well as organizing small gatherings. Adding to this, there are two attic bedrooms which makes it ideal for a slumber party or a girl's day out. Make sure to take many snaps for capturing happy memories or promoting your content at this Peerspace bookable venue.
Whether you are a Jurassic Park fan or not, the Houston Museum of Natural Science must be on your bucket list. Not just that, there are fossils and complete skeletons of mammoth dinosaurs that once ruled over the world; the museum also gives you the chance to explore the tropical rainforest and galaxies millions of light-years away. For photo enthusiasts, things don't get any better than this. From five floors of permanent halls, you have the option to explore a wide range of items and witness history with your own eyes. While you are at it, use the power of social media to tell your viewers about the history of this museum and encourage them to take an interest in science.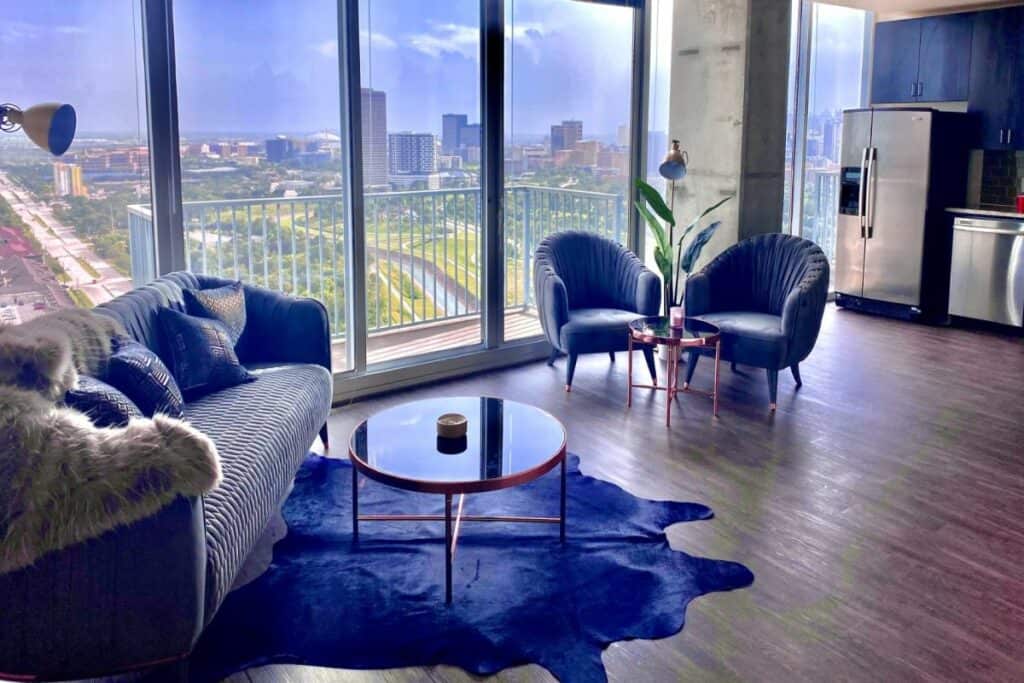 Exploring the skyline must be included in your 10 dope places to take pictures near Houston. It's a perfect vantage point for you to shoot stunning photos, make videos, or even create content from various scenic places in and around central Houston. A luxuriously designed space with large curtain walls and textured wooden floors surely would take your experience of Houston to the next level. Shoot either day or night; your experience will only get better and better. Certainly, an ideal Peerspace venue for filming, content creation, or to quench your photoshoot enthusiasm.
10. Add a dose of vibrancy and creativity to your photos at Sugar and Cloth Color Wall
Your photos will pop and shine when you stand in front of the rainbow palette backdrop. A local blogger named Ashley Rose brought life to a street in Houston by painting a brick wall. The wall has seven vertical color blocks, extending from the top of a few buildings to the sidewalk. With its trippy design, photos captured in front of the art give an illusion of professional infinity! The colorful walls also sit near a staircase with rainbow paintings. You could increase the number of shots you take by posing in front of both masterpieces. Both the staircase and the brick wall are located by Hotel Alessandra in Downtown Houston.

Get together somewhere better
Book thousands of unique spaces directly from local hosts.
Explore Spaces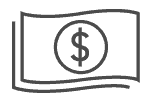 Share your space and start earning
Join thousands of hosts renting their space for meetings, events, and photo shoots.
List Your Space