The 9 Best Elopement Photographers in Denver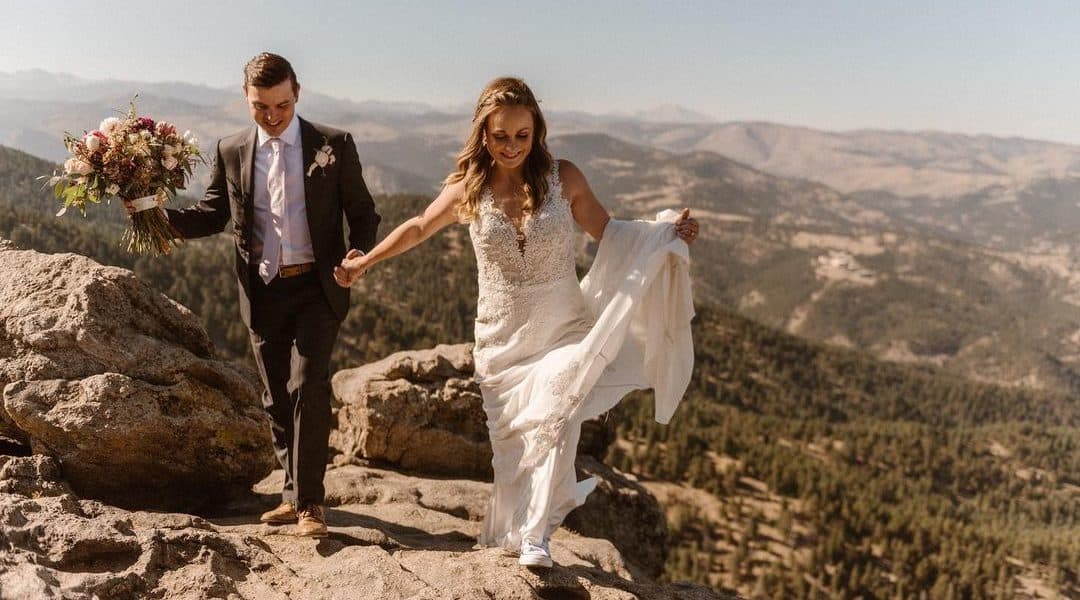 Denver metro residents have some of the finest scenery in the world to explore for an untraditional elopement ceremony! Small wonder local photographers frame their couples with majestic mountains, vibrant cacti, pristine lakes, and other outdoor elements. Without further ado, check out the work of these talented Denver elopement photographers!


Growing up in the American Southwest, Ashley Joyce has a connection to the land and its people that she explores through her outdoor-oriented elopement photography. One element of Ashley's work that really caught our eye is the closeness with which she works.
Even in the outdoors, we get a hint of the landscape but her focus is always on the couple. It helps weave a tale of togetherness and keeps even the most beautiful landscape from overpowering that. Her monochrome and double exposure elopement images are also tastefully done and incorporate outdoor elements in creative ways.


Lauren Pippin's adventurous nature makes her an excellent fit for the elopement genre. Having traveled all throughout the Pacific Rim only to settle in Denver, her work has a celebratory, thrilling vibe that's entirely fitting. Lauren's mixture of vintage and contemporary styles speaks to a flexibility of creative vision that we really appreciate.
Jean jackets on motorcycles, classic trucks in a field, and colored smoke on rooftops all fit into the overall flow of her portfolio without the fuss! Lauren also makes great use of dramatic light flare in her images that have you feeling as if you're right there in the outdoors.


Nicole Daacke seeks couples looking for an untraditional wedding experience! Her images are meant to add to the story of newlyweds looking to take back what weddings mean for them in as authentic a manner as possible. Nicole's photography has an element of spaciousness that perfectly fits the outdoor elopement theme she works with.
Her couples are centered in the midst of some of the finest scenery Colorado has to offer. As such, her photography is a work of landscape fine art as much as wedding photography and would look perfect mounted on anyone's wall. We're unsurprised considering Nicole also sells stunning fine art landscape prints.
Photographer couples are a delight to see because their combined vision gives them a leg up on single photographers. Paula and Nik have combined their love of weddings and the outdoors into an elopement photography style that's really captivating. Their love of dramatic outdoor natural lighting is second to none.
From cool evening skies to the glow of a setting sun warming the skin of a couple, we're constantly treated to outdoor images that are meticulously planned to the finest detail. And when shooting the ceremony they often take a documentary approach that focuses more on spontaneous moments over ones that feel posed and inauthentic.


Denver elopement photographer Dani Haims is open to working with both Colorado residents and folks looking to have an adventure elopement anywhere in the world. Dani's images have a sense of adventure and a zest for life that's really exciting to see in the elopement genre.
Her couples spend the day in the mountains laughing in hiking boots over stiff poses in a church! The outdoors is where her backgrounds tend to focus, to beautiful effect. Even for a Colorado photographer, Dani's portfolio is incredibly diverse in the locations she chooses to work with. If you want an outdoor-oriented elopement, she should be your first choice.


Katrina is a Denver elopement photographer who found her calling in small, intimate gatherings. She prefers these because she knows what it's like to feel pressured to work according to how you're supposed to do something. And she wants to support clients who also want to do something fresh.
What caught our attention looking at her work is her efforts on adding stories centered on a delightful experience or environment alongside the elopement itself. Her clients are thrilled to be in the mountains, exploring aspen forests, and other locations that perfectly fit the theme of elopements as a getaway. Katrina uses a documentary-oriented approach that features subjects interacting with each other and the environment over set poses.
Ashley Taylor is a Denver elopement photographer with a love for adventurous, authentic images that her subjects will forever treasure! Her style is so in demand she has been featured by The Knot, Rocky Mountain Bride, and Junebug Weddings on several occasions!
One aspect of Ashley's work that we love is her ability to balance intimate portraiture with beautiful, storytelling backgrounds. She never lets her subjects get lost within the frame nor are we at a loss as for where they are shooting at. Often that's deep within the Sonoran Desert or on rooftops in downtown Denver. And we always get a sense of uniqueness from each couple thanks to the lack of more formal poses.


Some of the finest and most inspiring Denver elopement photographers are those who have had an elopement for themselves. In foregoing the formality, headaches, and expense of a traditional wedding, Lauren and Allen of Whiskey Safe Photo realized that this was a path for anyone to explore.

Their elopement photography contains the same playful spirit that the story of their own wedding invokes. They take the formal poses and toss them aside in favor of couples eating elote on doorsteps along with the small elopement ceremony itself. Through it all, they use a delightful palette of warm golden highlights and contrasting shadows that gives their work continuity!


If you're looking for a photographer that loves to shoot elopements not only in Denver but the rest of the state, Nicole Dina is a great choice. Ever see leather tassel shawls and jackets in an elopement shoot? Neither have we until Nicole introduced us to them.
Combined with her excellent choice of scenic locations in the outdoors, just the right mood of aloneness and companionship is evoked. She's also as much a fan of low light work as much as out in the open sun, which we adore. Moon watching can be just as romantic as gazing out over the distant mountain ranges and has an entirely different vibe.



Get together somewhere better
Book thousands of unique spaces directly from local hosts.
Explore Spaces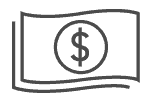 Share your space and start earning
Join thousands of hosts renting their space for meetings, events, and photo shoots.
List Your Space