The 9 Best Elopement Photographers in Phoenix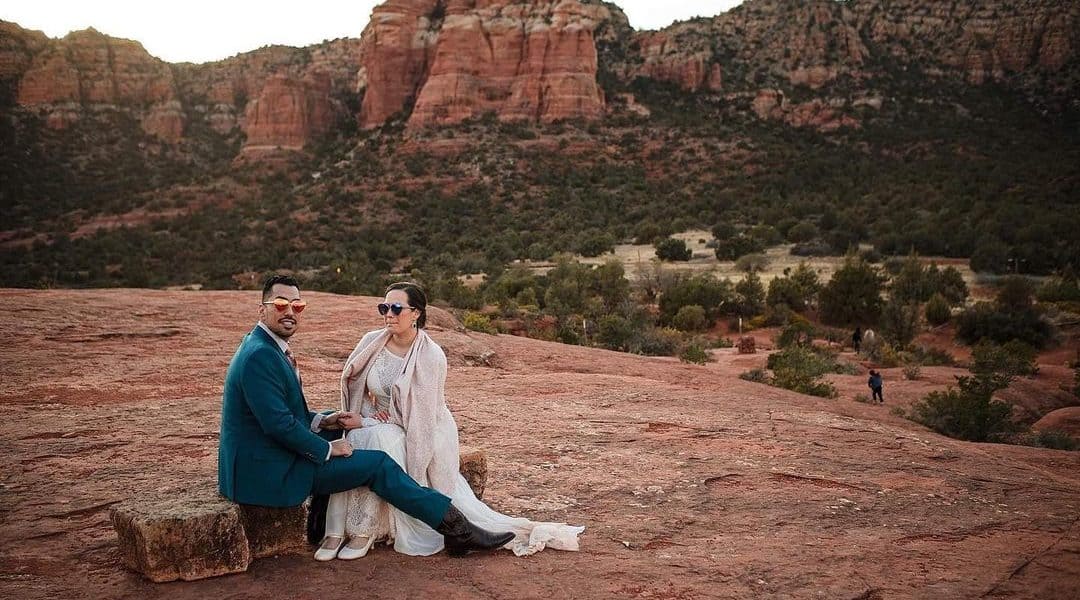 Phoenix residents boast some of the best venues in the nation to choose from when planning a dream elopement. Desert mountain elopement? Downtown scenic tiny wedding? There's nothing you can't do in the Valley of the Sun! All it takes is the right creative to bring your vision to life. That's why we recommend partnering up with one of these brilliant Phoenix elopement photographers.


Care to work with one of the Top 10 wedding photographers in the nation, as ranked by Masters of Wedding Photography? Featured by Phoenix Wedding Photographer magazine, Fearless Photographers, and several other publications, Courtney Larson is a storyteller who offers something very different.
Her photojournalistic way of shooting emphasizes the storytelling elements of anything she's a part of. She doesn't do posed perfection. Rather, she's there to highlight what perfection is already in place, through finding authentic, fascinating moments that go unappreciated as people live their lives. Even her editing style finds just the right balance between dedication to the ethics of photojournalism and the fine art quality that the wedding world expects.


Husband-and-wife duos are some of our favorites to see because their own love often informs their work. Taylor and Johnny are that kind of power couple, with a marriage that's so overflowing with bliss that it spills over into their wedding and elopement photography.
Their work makes equally good use of the dramatic lighting conditions the abundant Arizona sun offers. Coupled with their journalistic way of covering events, Studio 616 doesn't let a single moment get missed. We're also a fan of their vibrant color palette, amplified by balanced flash usage.


Elopements, engagements, weddings, and couples are Sarah Conrad's focus. She describes herself as a lifelong romantic with a camera always in hand—so how perfect is it that she grew up to become a wedding and elopement photographer?!
Sarah's style is one that's all-encompassing. From tightly framed, intimate moments to expansive views of a couple framed by desert mountains, there's no composition Sarah hasn't mastered. Her lighting styles also range from balanced flash and natural light to dramatic sunsets, evening silhouettes, and just about anything else you can think of. Her experience and versatility are breathtaking and well worth exploring.
If you're in the mood for a very different look to your final images, Theresa Liska has a style that stands apart from the rest. Rather than the bright and airy palette favored by many wedding photographers, she prefers a moodier ambiance. Theresa doesn't shy away from shadows and instead allows darker tones to highlight contrasts and form.
We also get to appreciate environmental details and textures easier relative to the bright highlights that are overwhelmingly preferred in elopement images! Knowing this, Theresa often shoots in environments full of delightful details and dramatic lighting, like grassy meadows and shaded woodland glades.


Indie Jess channels her love for travel, romance, and people into her personal work. And as a result, she's become one of the best Phoenix elopement photographers we've come across! One aspect of Indie's work we really enjoy is her ability to showcase the fun side of eloping.
She brings in storytelling elements like cowboy boots, whisky shots shared, lonely cabins in the mountains, and other hints that you're not looking at an ordinary wedding. These are all combined with compositions that are natural and avoid feeling posed. Instead, the images have an editorial character, perfectly showcasing their uniqueness, dream wedding, and personal connection all within the single frame!


While Samantha Rose is a local Phoenix elopement photographer she's always willing to travel throughout the Southwest and beyond! Anywhere an adventurous love story needs telling, Samantha provides a documentary-oriented style that's a treat to behold.

She has a real gift for helping couples forget the camera is in place. When we look at her images, we feel as if we're peeking into their intimate lives rather than seeing a photoshoot. Rarely are they facing the camera; instead, they are engaged with the environment, each other, and the moment in the best photojournalistic style.
Destination weddings, elopements, and adventurous ceremonies of all kinds are what Allison Slater loves to focus on! She wants to make your dream wedding vision come to life and does so through channeling a near-infinite amount of creativity and excitement.
Hiking up a trail to stargaze? Helicopter rides to a cliffside ceremony? Allison's seen it all and has even better ideas besides. And her way of framing her couples using the landscape itself is second to none! Her attention to landscape elements makes many of her images as much fine art as they are wedding photos! And her golden-hued personal style makes the most of the abundant sun and desert color palette.


Phoenix elopement photographer Trisha Rose is a lover of life milestones. Weddings, maternities, births, newborn images—she's there with a camera in hand to ensure all of these moments are immortalized through photography!
Trisha personally describes her style as "earthy, warm, and organic," which we agree with 100%!
Her color tones have a warm, soft, even pastel flavor that mesh comfortably with wedding whites, skin tones, and the light and sands of the desert. And her use of just enough flash combined with natural light gives her work a light, airy quality that well suits the wedding mood.


Jared Rygg's personal spark was ignited by his experiences with the photographer who covered his own wedding! Inspired by the art form and dedication shown to love, he launched his very own brand and has succeeded masterfully since.
We love how Jared varies his working distance, comfortably getting up close and intimate with his couples to frame their connection to one another at times—and, in other moments, he showcases their settings through expansive environmental portraits that allow us to savor the quiet expanse of the desert. Whether shooting in color or in monochrome, Jared favors a softer contrast than other elopement photographers and colors that feel much more natural.



Get together somewhere better
Book thousands of unique spaces directly from local hosts.
Explore Spaces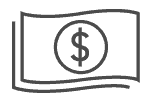 Share your space and start earning
Join thousands of hosts renting their space for meetings, events, and photo shoots.
List Your Space