The 9 Best Elopement Photographers in Seattle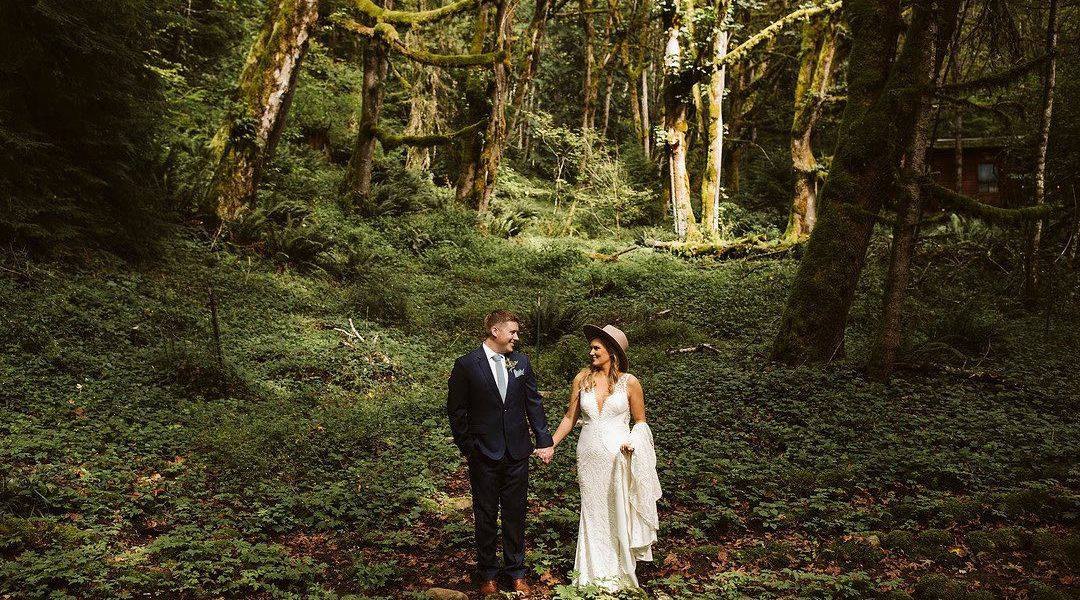 The Pacific Northwest is one of the most scenic places in the country to have an elopement. There is so much stunning scenery that it might feel impossible to decide where exactly to go if you aren't a master hiker. Fortunately, many of the most talented elopement photographers in Seattle are both experienced hikers and photographers. This way, you can leave the location scouting to the professionals. By working with one these Seattle elopement photographers, any outdoor-themed dream elopement can become a reality!


Seattle elopement photographer Kelly Lemon is a lover of adventures, the outdoors, and authentic couples imagery. Given her personal focus on spontaneity, embracing challenges, and seeking the road less traveled, she is a natural fit for the elopement genre. Her photography has a free, celebratory air to it as a result and often takes place in the stunning outdoor scenery that Washington state has to offer.
If your idea of the perfect elopement involves snow, rocks, and rushing water, Kelly is the creative talent you should be working with. She also operates an extremely inspiring side project @kellylemon_empowerment. Here, she runs sessions for women encouraging them to better love and appreciate the bodies they have, regardless of shape or size!


Having eloped herself with an audience of a few friends in an intimate desert canyon setting, Katie Berg personally understands what an elopement can mean to a couple. Therefore, she's decided to focus her work entirely on these more intimate weddings. Elopements are also her favorite space to work within.
The genre gives her freedom to find those little moments and compositions that become so much more meaningful later—the glances, kisses, hugs, and laughs that might have been forgotten if not for Katie and her candid lens! Katie's images even take on an adventure wedding theme, with couples eloping in places like mountain peaks or the bases of waterfalls.


The timeless beauty of the Pacific Northwest was enough to entice Marla Manes to relocate all the way from sunny South Florida! Given her appreciation for the outdoors, travel, and new people, elopements are a perfect fit for her. Marla is also extremely adept at keeping her subjects at ease no matter how camera-shy they may be.
Her poses are guided yet extremely natural and really solidify the story behind each unique elopement. We feel more as if we've stumbled into a hidden chapter of their lives rather than looking through a scrapbook. She also makes great use of the background in environmental portraits that add even more to the story.
Having been featured by The Knot, Junebug Weddings, Looks Like Film, and a host of other publications, Lindsey Paradiso is an obvious choice as one of the best Seattle elopement photographers. Her love of the outdoors often manifests through her elopement and couples photography.
In some of our favorite shots, the story of eloping off into the wilderness, a central theme of the genre, is very evident. Two small figures against a backdrop of the desert, forest, or mountain weave a delightful tale for the viewer! Lindsey's editing style is also very tasteful, avoiding stark color shifts in favor of a contrasty yet natural palette that has a very broad appeal.


Given her 15 years of Pacific Northwest hiking experience, Alex is as comfortable in the outdoors as she is covering a micro-wedding. And many of her best images feature bridal dresses and hiking boots in the same frame. We love just how much emphasis she puts on the outdoor element of her elopements.
Much as traditional wedding photographers take photographs of flowers, tables, and other aspects of the venue, Alex adds ferns, white water rapids, and other elements of your elopement environment so you get the full experience. Alex's website is also a great resource for those on the fence about eloping. She offers plenty of advice, from planning to ceremony timelines, so your elopement is as fun as it is meaningful!


Inseparable since their original meeting in 2009, Sam and Sola Lee decided to take things a step further by becoming an incredible elopement, wedding, and engagement duo. Having been featured by Wild Elopements, Wedding Chicks, Ruffled, and several other publications, it's clear they are as in demand as they are skilled.

Rather than the hum-drum poses of a traditional approach, Sam and Sola want to capture your joy, your nerves, and your laughter, making them a natural fit for the elopement scene! Their work also tends to use a subdued, desaturated color palette that plays especially well with wedding whites, skin tones, and natural light.
Sierra Jessup's understanding of what makes an elopement special is really impressive: "There is nothing like an elopement. A day crafted completely around who you are, your relationship, and the places that make you feel the most alive." Unsurprising, considering she and her husband eloped themselves!

She fuses her love of elopements and the outdoors by joining her couples on adventures through the forests and mountains of the Pacific Northwest. Smiles and kisses have mountain backdrops rather than crowded churches. And the attention to the natural scenery Sierra displays makes her work as much landscape fine art as they are elopement images.


Seattle elopement photographers Jaclyn and Ryan see intimate weddings as a way to skip the stress of traditions and go straight into the excitement. And drawing on their experience with plenty of other couples, they offer not only images but advice on where, when, and how to go about it all.

Many of their favorite recommendations involve hikes to places where Mount Rainier can act as a backdrop. If secluded glades, wooden cabins, and the sound of a distant waterfall need to be part of your elopement day, these are the photographers you should be talking to.


If you're looking for elements of fantasy, fine art, and other storytelling styles, Pearl Photography by Elena is there for you. Elena's images are about dreams come to life, and she knows how to bring in just the right props to make your story speak! Even a piano recital in the forest or on the beach can be a part of your elopement. As a result, her work has a dramatic flair that few photographers can match.



Get together somewhere better
Book thousands of unique spaces directly from local hosts.
Explore Spaces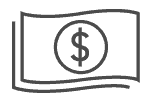 Share your space and start earning
Join thousands of hosts renting their space for meetings, events, and photo shoots.
List Your Space