The 9 Best Engagement Photographers in Boston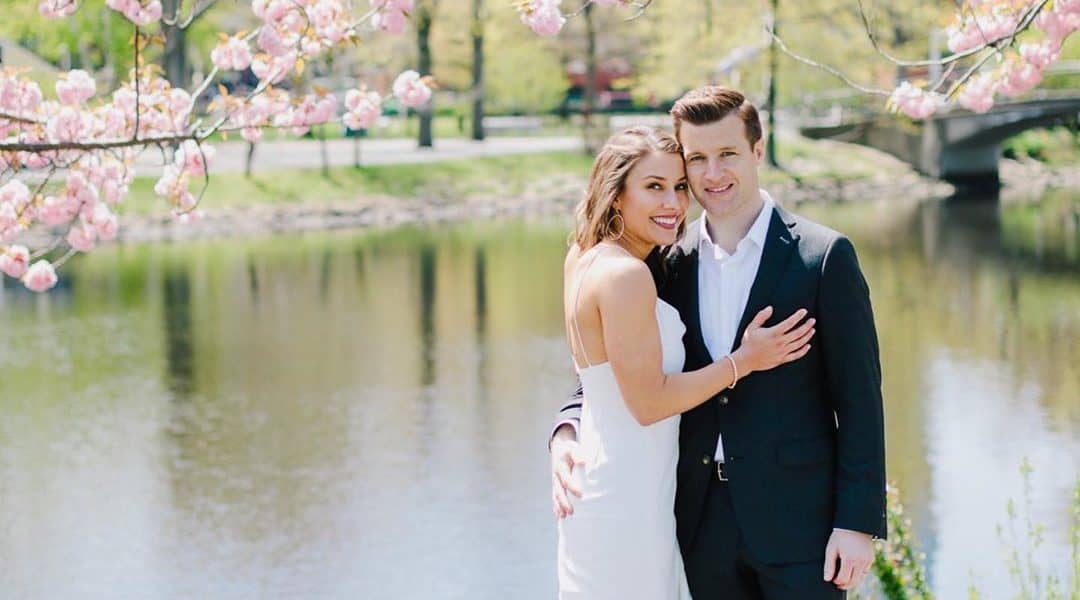 With the varied topography of the region — such as the city skyline sunset painted across the harbor, massive museums, and historical sites — it's no wonder so many people choose to celebrate their love in the city of Boston. Whether you're a lifelong local or just popping into town after popping the question, you're probably going to want to have a professional photographer there to capture the joy. We here at Peerspace have compiled a list of our favorite Boston engagement photographers — any of these creatives would be a fantastic pick to take your engagement pics. Check them out!


You pronounce her last name like "boss" — and that's exactly what Nicole Baas is! Her work has been featured in publications like the Huffington Post, Cosmopolitan, and The Boston Globe, and she was just named one of Boston's best wedding photographers this year by Expertise.com. Though she also does phenomenal lifestyle and portrait work, it's her engagement, wedding, and family photo galleries that took our breath away. On her website, she writes, "I believe in photos that become prints that become heirlooms." With images as dynamic, intuitive, and brightly joyful as hers, we'll take a bet that they do just that.


Kathy Nguyen isn't just a truly talented photographer — she literally helps save lives at her day job as an oncology nurse. Photography is a passion project for her, and that enthusiasm is evident in the photos themselves. Her images are colorful and bright, almost so they sparkle, and she's a master of outdoor engagement shots. This featured photo is especially stunning, with the sunset casting a dreamy cotton-candy glow on the water, a hundred different shades of blue and pink at once. With this snapshot, she has easily earned her spot on our list of best Boston engagement photographers!
Lina Bonda of Lina Bonda Creative Arts is basically a superhero. If you check out the service offerings on her website, you'll be presented with a laundry list of creative services ranging from photography and videography to custom home décor pieces, from content creation to invitation design. Seriously, a one-woman band if we've ever seen one! We especially love her photography, very specifically her lifestyle and couples' photos. She uses natural and organic structures to give her photos a dynamic sense of size and shape, and her general color palate is warm and with a bohemian tinge to it.


If you're a reader of Town & Country Weddings Magazine or Southern New England Weddings Magazine, you've likely seen the work of our next featured pro. We love Samantha Melanson's earthy, richly toned colors, her keen eye for composition, and her knack for finding intriguing angles. The balance and serenity of her featured photo blew us away; looking at this photo, we felt we could smell the apple blossoms and hear the comfortable laughter of her obviously very in-love clients.


If you were reading too quickly, you might have misread "Samantha Margaret" for a second "Samantha Melanson" — we almost did ourselves, nearly missing out on getting to spotlight an up-and-comer whose work we're very excited about! Next up on our list of best Boston engagement photographers is Samantha Margaret, a burgeoning talent in the couples' photography sphere.
Differing in style from some of the brightly lit, breezy, sandy styles we're featuring here today, Samantha's work is dramatic and bold. We love her low-saturation, vintage vibe, and we can't get enough of her playful, natural approach. You have got to click all the way through the photoset we've featured from Samantha's Instagram today — so much love, so many tail wags! Fun fact: The Knot's HowTheyAsked.com featured her work shown above!


What can we say — we're a fan of puppy pictures around here! This photo by Jess Sinatra is another gorgeous photo with a fur baby, but that's not the only reason we're including Jess on our list. We are huge fans of Jess's self-described "sunny, lighthearted" approach, and we believe her when she guarantees her photos of you and your love will make you "laugh, cry, and squee!" Whether she's shooting on the beach, in a clearing in the woods, inside a cathedral, or on the front-porch steps, Jess never fails to deliver a beautiful, joyful image that captures the emotion and love her clients share.
Michelle Dunham recognizes the importance of her duty as a wedding/engagement photographer and fulfills it to the utmost. On her website's bio section, she writes, "There's a story worth telling in milestones and in candid, real moments that become lasting memories. It's an honor to capture them all, knowing that through my images, they can be relived for a lifetime." This featured shot of an engagement shoot on a foggy seashore morning is immortalized through Michelle's vision, precision, and dedication to her craft.


Salma Kilaouy's two great passions are travel and photography — and fortunately for her, they are also her career! Salma has traveled all across the globe capturing stunning images, everything from landscapes and architecture to couples' shoots and grad pics. We love it all but, of course, we're here today to talk about engagements. We just love the different shades of black and grey in this shot of Salma's, the betrothed silhouetted and appearing elegant against the skyline.


Rounding out our list of best Boston engagement photographers is Daniela Klaz, owner and operator of Sacred Harbor Photography. Daniela immerses herself in the lives of her clients, becoming a crucial supportive part of their biggest days while simultaneously capturing each special moment as it unfolds. We are obsessed with this featured photo set; the matching denim jackets, the sunlight dancing off the shoreline, and the ease and comfort radiating from the subjects' faces — it's all breathtaking! We can't even choose a favorite.


That about wraps it up for our roundup of the best engagement photographers in the Boston area. We've included a healthy mix of established pros and up-and-coming talents, and we are so proud to have gotten to turn the spotlight on them for a change! If you're ever in the Boston area and in need of an engagement photographer, you know what to do — hit up one of these incredibly skilled, passionate folks! You won't regret it, we're sure.



Get together somewhere better
Book thousands of unique spaces directly from local hosts.
Explore Spaces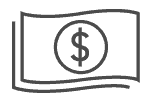 Share your space and start earning
Join thousands of hosts renting their space for meetings, events, and photo shoots.
List Your Space