The 8 Best Graduation Photoshoot Ideas in Washington, D.C.
Although less than 70 square miles in area, the US capital is a city with a mighty heartbeat, attracting thinkers, policymakers, and movers and shakers. When in Washington, D.C., a college or high school graduate shouldn't have any trouble finding the perfect backdrop for their grad photos. They can pick from traditional indoor settings to renowned monuments and even urban gardens. Take a look at the most unforgettable graduation photoshoot ideas in Washington, D.C.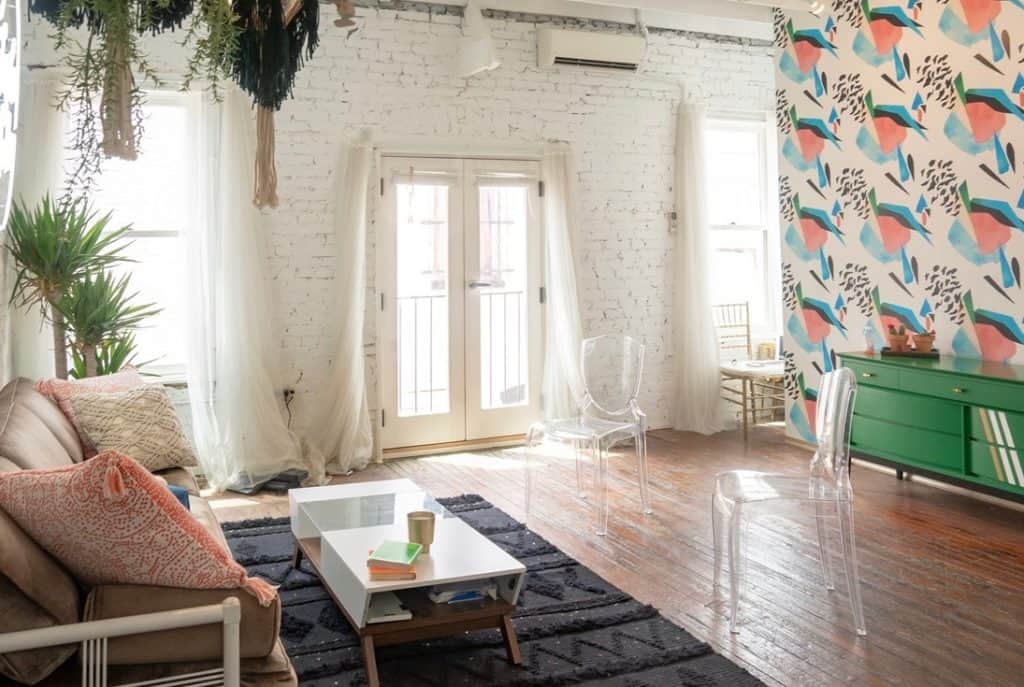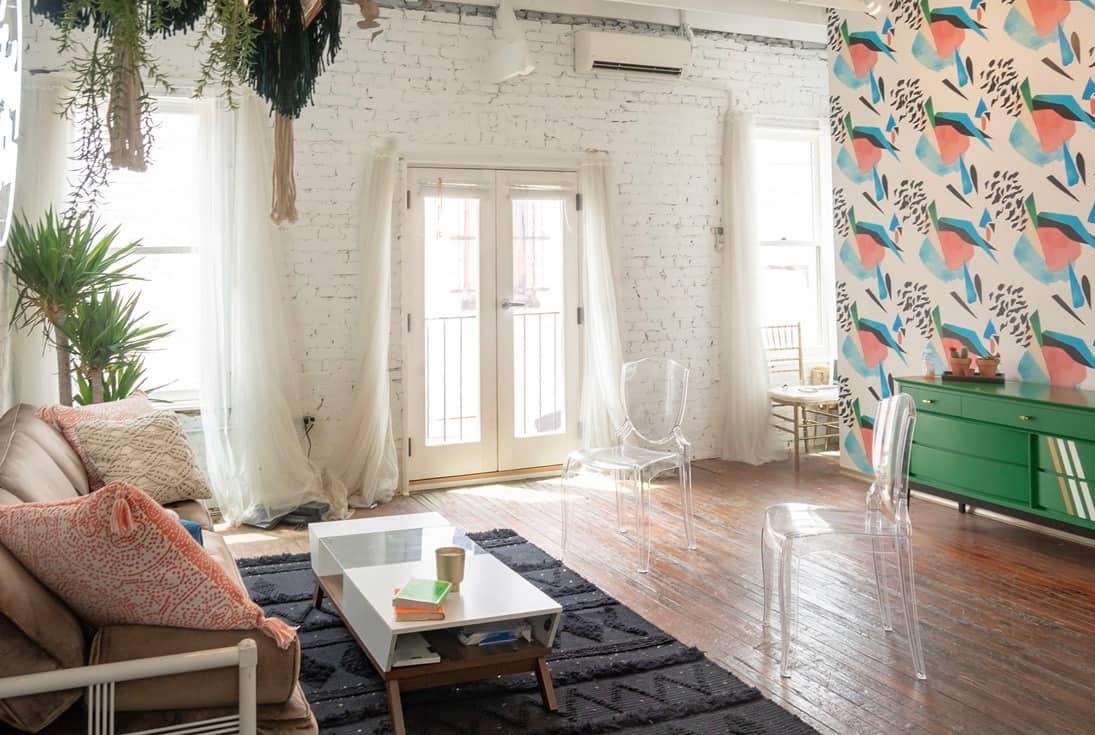 Just a few blocks away from the Library of Congress, this well-lit carriage house provides a fun yet formal setting for the scholar's photos. It's an open studio floor plan with about 800 square feet of open floorplan sparsely punctuated with stylish accents.
It's already well set up for photo shoots, with backdrops including a wall decorated with peach and turquoise abstract frond shapes that give off a retro Miami-style vibe, and glossy white brick walls that will let the graduate shine without distraction. The clear Lucite-inspired chairs would be a great place to strike that proud "I-did-it" pose.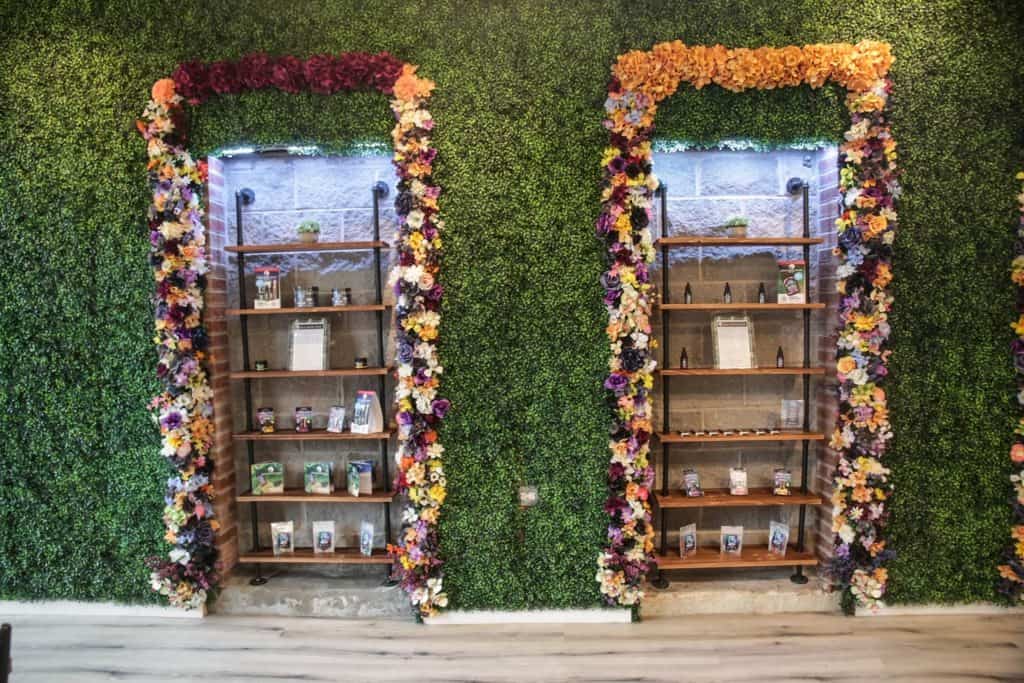 Looking for a (much) less stodgy site for your graduation pics? Most often used for filming, the Navy Yard-area Café Angelique is always ready for pro photoshoots too. Each nook of the place features a different, highly Instagrammable background and props – like a vintage yellow bicycle and a synthetic grass wall – both decorated with punchy paper flowers. It's not just the décor that makes this café one and production space one of the best graduation photoshoot ideas in Washington, D.C. The bright light is flattering, too.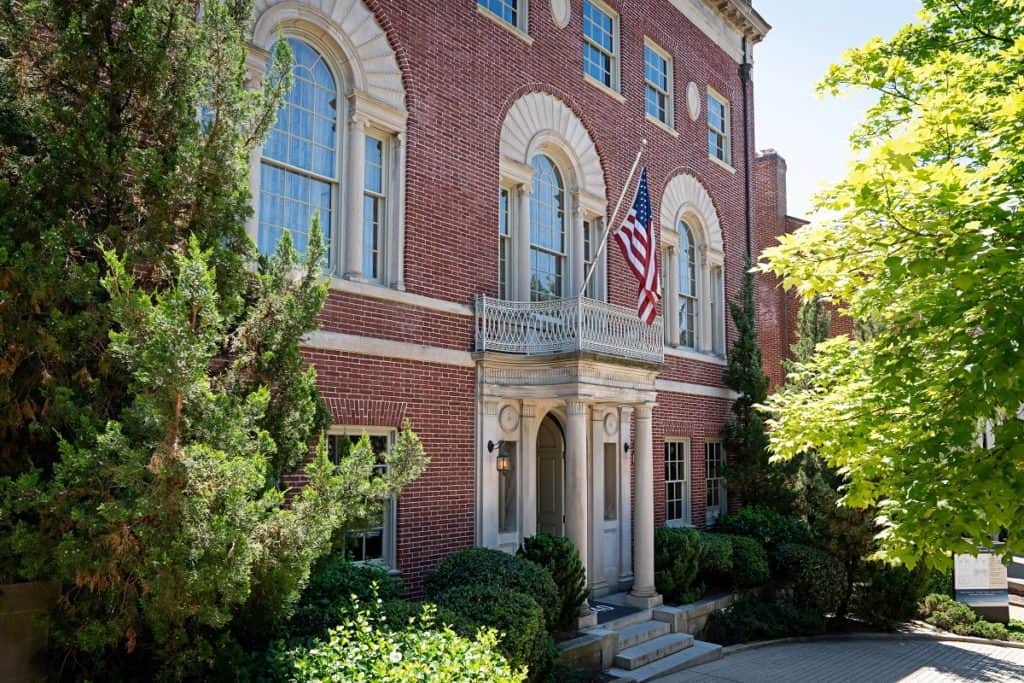 Is your graduate classy? Prim, proper, and put together? The Woodrow Wilson House is an ideal site for the emerging professional to take elegant graduation photos. This is historical residence is definitely one of the best graduation photoshoot ideas in Washington, D.C. The colonial architecture is Georgian Revival style – a three-story brick townhouse complete with terraces, columns – surrounded by an expansive manicured lawn and formal gardens.
The interior spaces are lush and rather formal. Picture maroon velvet chaise lounges, thick tapestries, and oil paintings, not to mention a museum's worth of antique gifts of state for President Wilson. It was regal enough to be the final residence of our 28th president, and so befitting of an accomplished graduate. Bonus: the interior features plentiful natural light, which a photographer could opt to block using the thick curtains hung strategically throughout the home.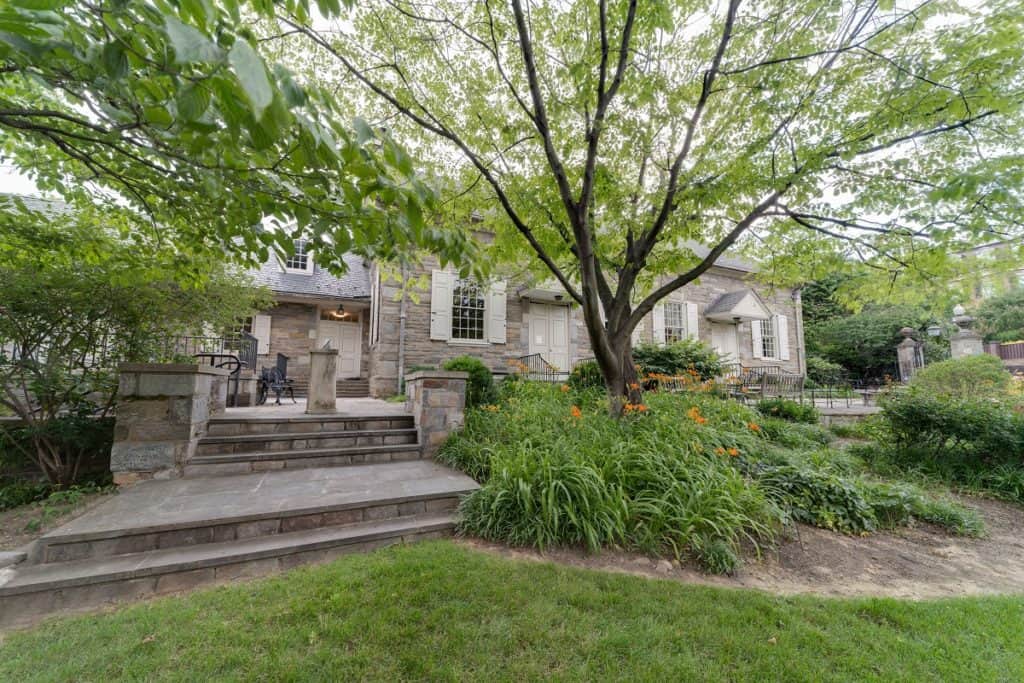 Sprinkled throughout the city, picturesque gardens provide another backdrop for chronicling major life events. These gardens are some of the best graduation photoshoot ideas in Washington, D.C. One such garden, located in the Kalorama Heights neighborhood, is available year 'round for just such occasions. The semi-private garden is surrounded by brick homes, some of which also rent rooms for photography and events.
In spring, the graduate can pose in front of an iconic D.C. cherry tree bursting with purple blossoms, or an equally elegant crepe myrtle. Or they can pose bathed in light on a classic bench in front of bright flowers. No matter the season, the gated and walled gardens afford a photogenic setting for your graduation shots.


The National Mall is the site of tons of our most famous monuments and statuary, most of which have been photographed literally millions of times. But two of the 19 free museums – The National Gallery of Art and the Hirschhorn Museum and Sculpture Garden – each have outdoor sculpture installations that offer a creative backdrop for graduation shots.
Centered around a fountain that in winter serves as an ice skating rink, the National Gallery of Art Sculpture Garden is a particularly photogenic choice. There, graduates can select from a total of 20 world-class pieces to posture with. Fans of pop art will appreciate Roy Lichtenstein's late-1990s "House I" while Art Nouveau lovers would enjoy posing under Hector Guimard's 1902 French quaint gate-like sculpture entitled "An Entrance to the Paris Métropolitain."


The pedestrian bridge connecting Yards and Diamond Teague parks could symbolize your graduate's rite of passage, bridging the student life to whatever comes next. Or maybe it's just a visually stunning structure. Either way, the bridge would make a profound background for graduation pics. Located in the Capitol Riverfront area, the 627-foot bridge spans a canal on the Anacostia River.
Walking along the bridge's boardwalk, white steel arches hoop overhead, and it looks like you're going through a sort of transparent tunnel. Graduates might conduct a photoshoot on the bridge itself, with the water and the parks in the background, or in the parks themselves. The whole area is attractive and photogenic, especially at sunrise or sunset.
Landscape and ornamental plants enhance a community's well-being and can be therapeutic just to walk among. The Department of Agriculture calls the U.S. National Arboretum their "outdoor museum," where significant academic botanical research takes place. The 446-acre arboretum is a veritable treasure chest of photogenic gardens and attractive historic structures.
While the National Capital Columns installation is probably the most photographed in the arboretum, another highly photogenic exhibit is the National Bonsai and Penjing Museum, where more than 300 Chinese and Japanese horticultural works of art are rotationally displayed. Or the graduate might opt to be photographed among the azaleas in their garden, especially during April's peak bloom when the flowers burst into almost neon color.
Almost anywhere in the arboretum will offer excellent scenery, and it's surprisingly rarely visited. The natural area is one of the best graduation photoshop ideas in Washington, D.C., any time of year, and while a permit is required to take formal pictures in the garden, it offers a lot of flash for the buck.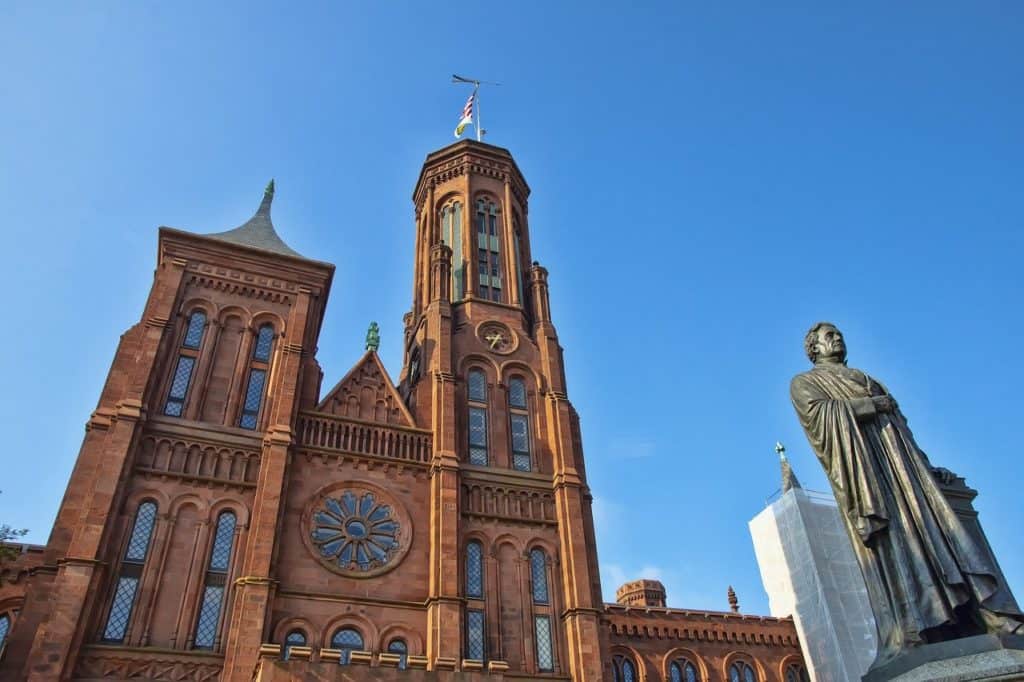 A quintessential example of Victorian era architecture, the Smithsonian Institution Building on the National Mall houses the museum complex's comprehensive visitor center – as well as Smithson's crypt. Built in 1855, the looming red castle provides a gorgeous backdrop for graduation photos, meanwhile paying homage to the art, culture, and natural history that the Smithsonian safeguards.
It's the epitome of a sacred educational institution, and therefore an ideal location for a graduate to commemorate their own lifetime academic achievement. The castle features three (highly coveted) indoor spaces in which one might photograph, but they're probably too big for a photoshoot. Rather, the graduate might consider taking the pictures outside the south castle door in the four-acre Enid A. Haupt Garden with the building in the background.



Get together somewhere better
Book thousands of unique spaces directly from local hosts.
Explore Spaces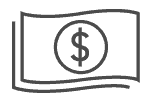 Share your space and start earning
Join thousands of hosts renting their space for meetings, events, and photo shoots.
List Your Space