How Much Does It Cost To Rent A Photo Shoot Venue?
Answered
Photoshoot venues on Peerspace cost on average between $55 — $90 per hour.
Got the perfect photo idea? In need of the perfect space for a shoot? Finding the right location for your photoshoot is as crucial as finding the perfect lens for a camera. It's all about location, location, location. However, planning and renting the right space for your photoshoot is a daunting task, especially for first-timers. What will the venue look like? How much will it cost? What to consider logistically? And, how much does it cost to rent a photoshoot venue?
Luckily, you have Peerspace by your side! We are home to thousands of exceptional photoshoot locations in cities across the country and beyond. Simply browse the listings in your city or destination and see what places speak to you and your vision.
But let's get back to the topic at hand! Read on for the best tips on renting the perfect venue for your next photoshoot.
Why rent a photoshoot venue?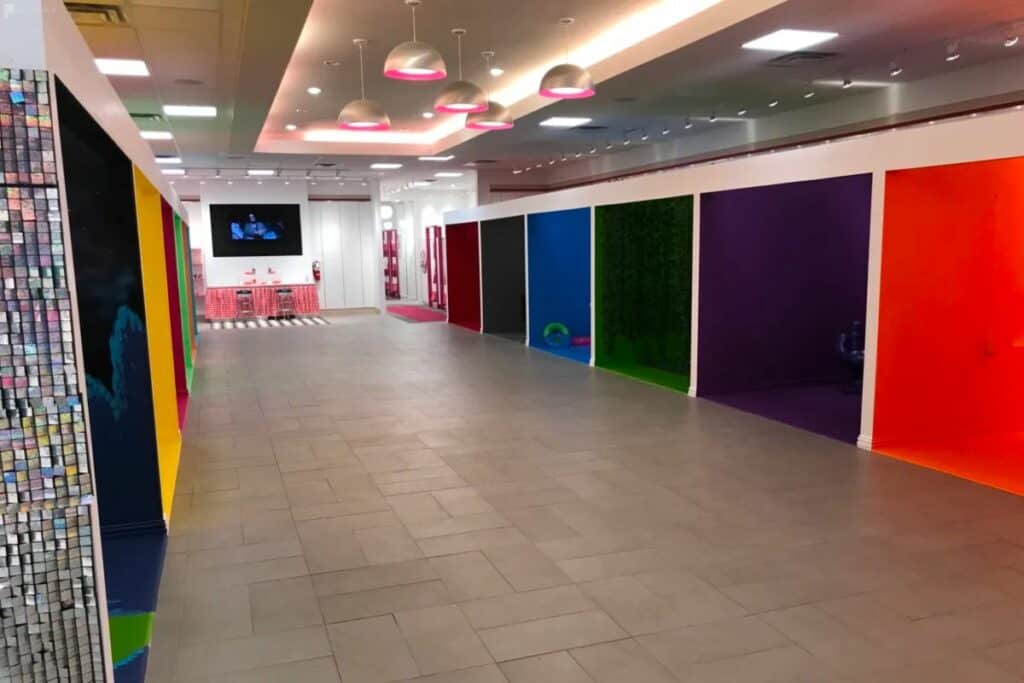 So why even rent a photoshoot location? Can't you just take pictures whereever you are and call it a day? Nope. Not if you're a professional photographer working a paid gig or an artist, model, influencer, or even a family looking for professional snaps.
A proper photoshoot setting is paramount for creative projects. Here are more reasons why renting a photoshoot location can be beneficial:
You control the space
There's always the option to shoot in a public space or even at home, but these options are severely limiting. Outdoor photoshoots forgo the advantages of controlling lighting (and the weather). Plus, you never know if the space will be occupied or crowded. The smallest details are easily lost in the mix, and that can make everyone look unprofessional and disorganized.
A professional setting is guaranteed
Most people who rent a photoshoot venue are professionals building their portfolios. Also, models and influencers often book a photoshoot venue to take tons of selfies in stunning locations to post on Instagram. You may also be a photographer looking for a space to take photos for a specific project, such as a commercial ad, a family or lifestyle shoot, or a boudoir session.
Peerspace helps you make it happen!
The easiest way to solve any of the above problems is to book a photoshoot venue on Peerspace. Venues come in a number of sizes and styles while providing logistical support and details that are easily underlooked.
Each space has its own dedication listing. Browse these to see real HD photos of the space, learn its dimensions, see what equipment is on-site, and read reviews from past renters. Renting a photoshoot venue gives you and your team the perfect space to work professionally minus any distractions.
Whether you want to take new professional headshots, indulge in a boudoir photo session, capture engagement photos, or even shoot commercial photography, it's easy to do so on Peerspace. Renting the location is the only way to guarantee control over every aspect of the shoot. Plus, it answers the question "how much does it cost to rent a photoshoot venue?" instantly, with prices displayed on every listing!
How do I rent a photoshoot venue?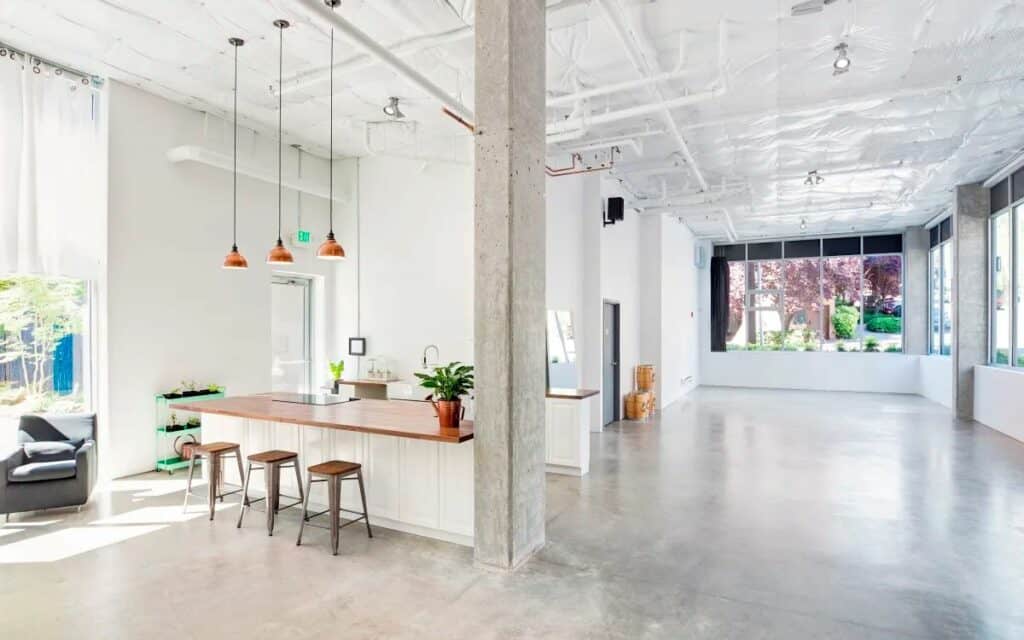 A little research goes a long way, especially on Peerspace. It's simple and to the point — filter your search based on criteria provided by the site, and let Peerspace find the right matches for you. 
With quality images, every detail imaginable, and the ability to compare and save your favorites, Peerspace does the legwork of finding the perfect venue. You can also correspond with the venue's local host easily if need be. And remember, hosts create listings that include the complete services they provide, the price, and any add-ons to eliminate confusion. Peerspace also removes hidden fees or surprises by providing clear communication from the get-go.
Types of photoshoot venues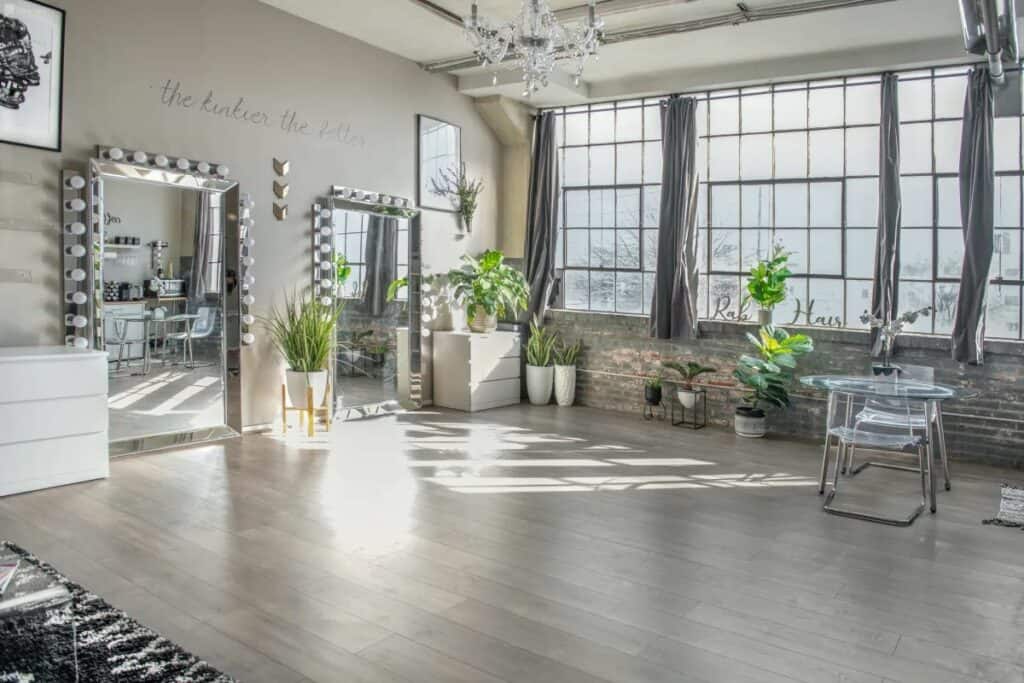 The limit is your imagination with regards to using a space as a venue for photography. Many places will cater to this specific need, but there are also a number of venues that double as other spaces that you may not have considered.
Luckily, Peerspace provides the perfect search algorithm for finding a perfect match.
Here are a few of the different types of photoshoot venues you can find on Peerspace:
How much does it cost to rent a photoshoot venue?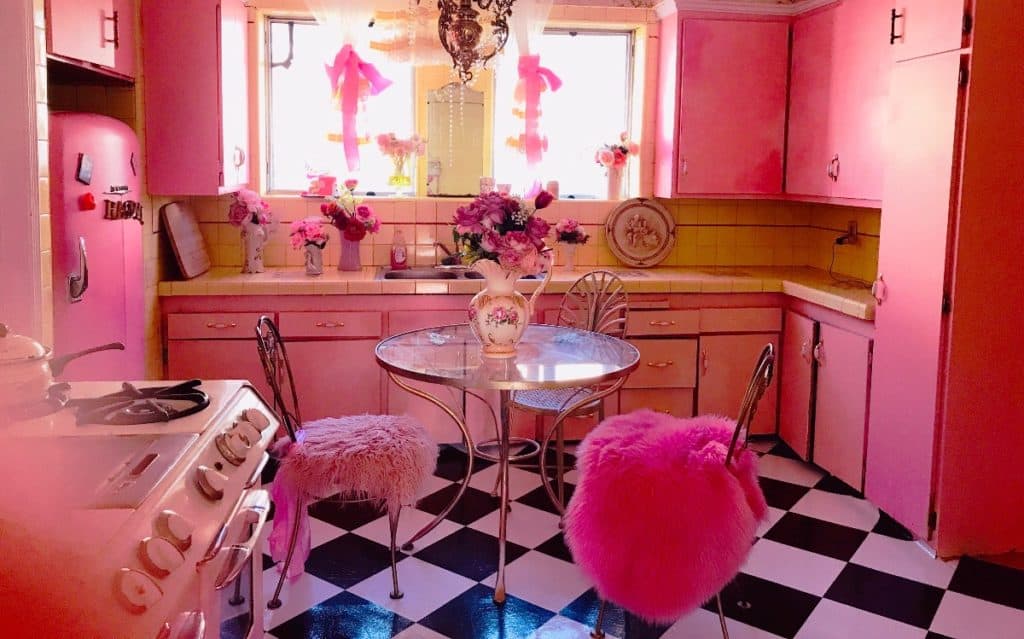 As we mentioned, all Peerspace rentals list their pricing upfront. However, you may still wonder what factors influence their pricing? If so, this section is for you!
How much it costs to rent a photoshoot venue depends on several factors, namely:
Location
Venue location is one of the main price factors. In New York or other big cities, a premium studio will be more costly than in rural areas.
Let's use an example from the spaces we mentioned above to illustrate our point. The Fully Equipped Photo Studio in Austin is well-equipped, no doubt influencing its still low $105 per hour. However, it's also in Treemont, putting just outside the heart of the city. This can explain why this incredible space is so affordable!
Size
Size is also a factor. Smaller photoshoot spaces (~600 sq. ft) may only cost about $50/hour. And then you must consider the confluence of size and location. Even larger lofts can be less expensive than that, although they wll most likely be further away from the center of the city.
A wonderful example is the Beautifully Lit Studio in New York City. It clocks in at about 753 square feet and is only $60 per hour and with a two hour venue. While 753 square feet of beautiful, sun-drenched, professional photoshoot space, is plenty for most photoshoot needs, it may not be ideal for large-scale productions.
Time
If time is a factor (isn't it always?!), how many hours you rent a space for will affect the cost. Some rentals require you rent them for several hour blocks. But most photoshoot location on Peerspace require only a one or two-hour booking minimum. This information you can find on the venue listing with its price.
Taking an example from the photo studios we mentioned above, consider the Seattle photo and video studio. It costs $125 per hour, which is very reasonable considering how professional the space is. However, it also has a five-hour rental minimum. If you want to boo a space for a quick family photoshoot session, booking a space for five hours may not be a super budget-friendly option.
Amenities
A sparse photoshoot venue will be less expensive than one that includes professional lighting equipment, props, and other distinct features. What you need for a successful photoshoot will really depend on you and your photographer.
As an example, the two-story mid-century eclectic studio in Crenshaw is only $85 per hour and has a three-hour minimum. The price includes the beautiful props, backdrops, and furnishings.
However, for an added charge, you can also rent professional gear from the host, like C-stands, Godox light kits, and a production assistant. Opting to add-on any one of these will of course push the price higher. Although you may be fine with what's included, considering all the amazing features that already come with the price tag!
When it comes to booking photoshoot locations, Peerspace will always be your best option! The platform is straightforward to use and guides you towards the photoshoot venue in your price range, location, preferred size, and with the amenities you want. Once you found the perfect space for you, it takes mere moments to book.
Rent a photoshoot location on Peerspace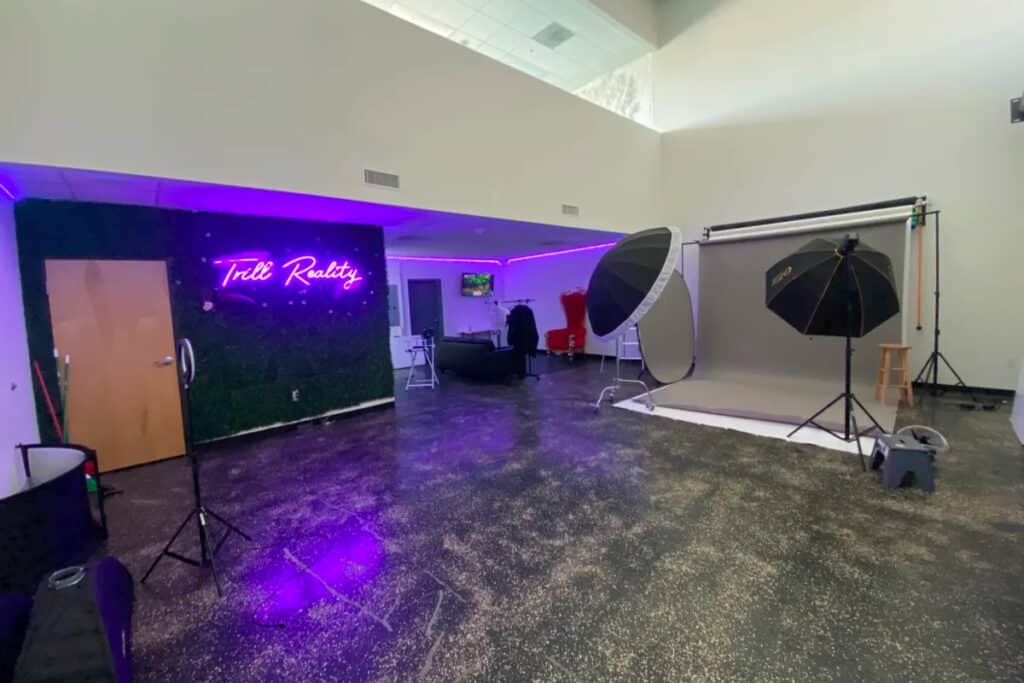 Let's wrap up our main question, how much does it cost to rent a photoshoot venue? Overall, the going rate for the best photoshoot venues available on Peerspace is between $40 -$60 per hour. And remember, it's about more than the price of a venue, it's the experience. Helpful reviews from other Peerspace customers can be found on each venue's page. The star system provides a quick, general idea of how the venue stacks up, while more in-depth reviews can be found by clicking "Read all reviews" at the bottom of the page. That way, you'll know for sure you're getting what you pay for.
Keep in mind, many of the venues have a minimum time per rental. Usually, the spaces will require you to rent the room for at least two hours, though that is not the case for every venue. If it is a requirement, the minimum will appear at the top of the page and next to the list price in any search.

Get together somewhere better
Book thousands of unique spaces directly from local hosts.
Explore Spaces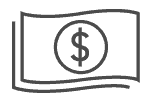 Share your space and start earning
Join thousands of hosts renting their space for meetings, events, and photo shoots.
List Your Space