How Much Does it Cost to Rent a Wedding Venue?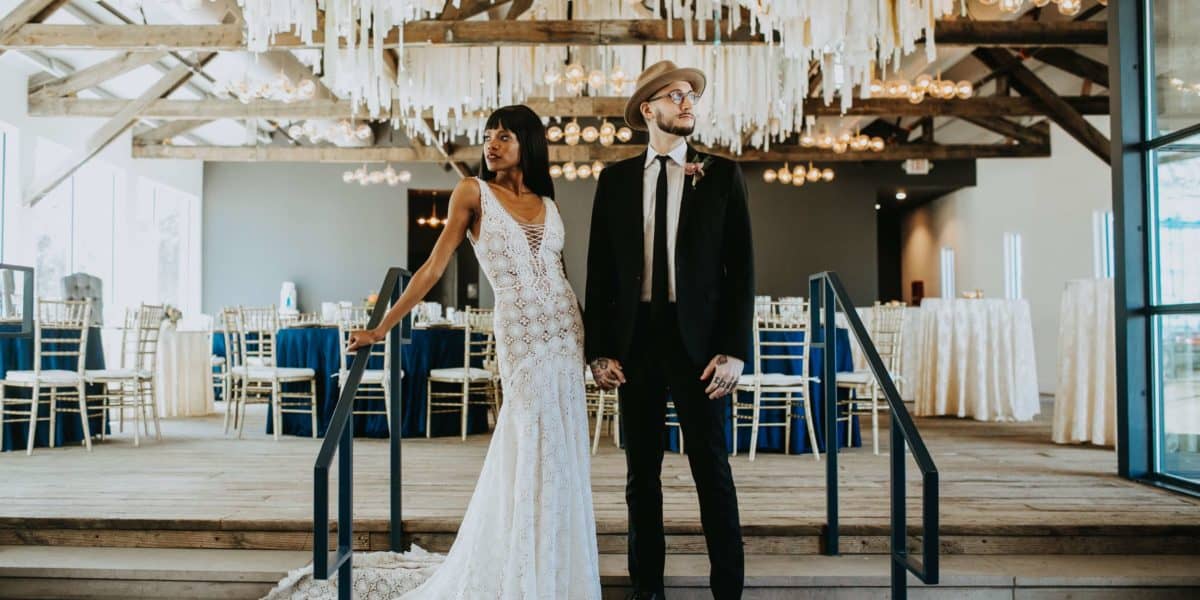 Answered
Wedding Venues on Peerspace cost on average between $130 — $220 per hour.
Getting married is often one of the biggest milestones in life but it's also one of the most stressful events to plan. In days gone by, planning a wedding involved seemingly endless tours of venues, often taking up whole weekends. Luckily, in this modern age, there is the internet to do some of the initial screening for you—you'll have available dates, included amenities, and photos at your fingertips—saving you a ton of time in the process. Also, since our wedding venue rental rates are clearly spelled out from the beginning, there will be no unpleasant surprises, a big bonus if you ask us.
Why rent a wedding venue
While having your wedding or your reception at your home can be lovely and intimate, many people prefer a wedding venue rental for a variety of reasons including ease, a sense of occasion, and space.
It can often simply be easier to host your wedding party at a venue separate from your home. A designated wedding venue will have more options for parking, have catering contacts or even food on site, and have connections to, or employ, reliable staff. When you're planning your wedding things can become incredibly overwhelming so outsourcing the complicated logistics of hosting can free your mental energy for some of the many other decisions you will need to make. Renting a wedding room can give you more time to enjoy yourselves—quite a few have later hours than other venues. If you want your party to go into the wee hours, you may find it easier to accomplish than at a traditional site. Of course, be sure to check the hours but often they allow occupancy until 2 am and a few are available 24 hours.
Your home may be absolutely perfect for you and your spouse but private homes often lack enough space to host a bigger group, especially for sit-down dinners. Also, residential areas can be a nightmare for parking so renting a venue may allow you and your guests an easier time all around. Renting a venue automatically gives you more flexibility in choosing your guest lists as you won't be encumbered by space considerations. In addition, your personal homes' style may vary from your dream wedding location so it may be essential to rent a space that is more aligned with your vision.
Renting a wedding room instead of using your home or a traditional reception venue can be more affordable. With hotel banquet spaces and designated wedding venues like villas and gardens often running from three to seven thousand dollars just for the space, costs can mount quickly. You may also have more flexibility in bringing your own caterers since most room rentals are not attached to any restaurant. To complete your wedding experience, be sure to check out these memorable wedding rehearsal dinner ideas, they can also be used as a guideline for smaller weddings.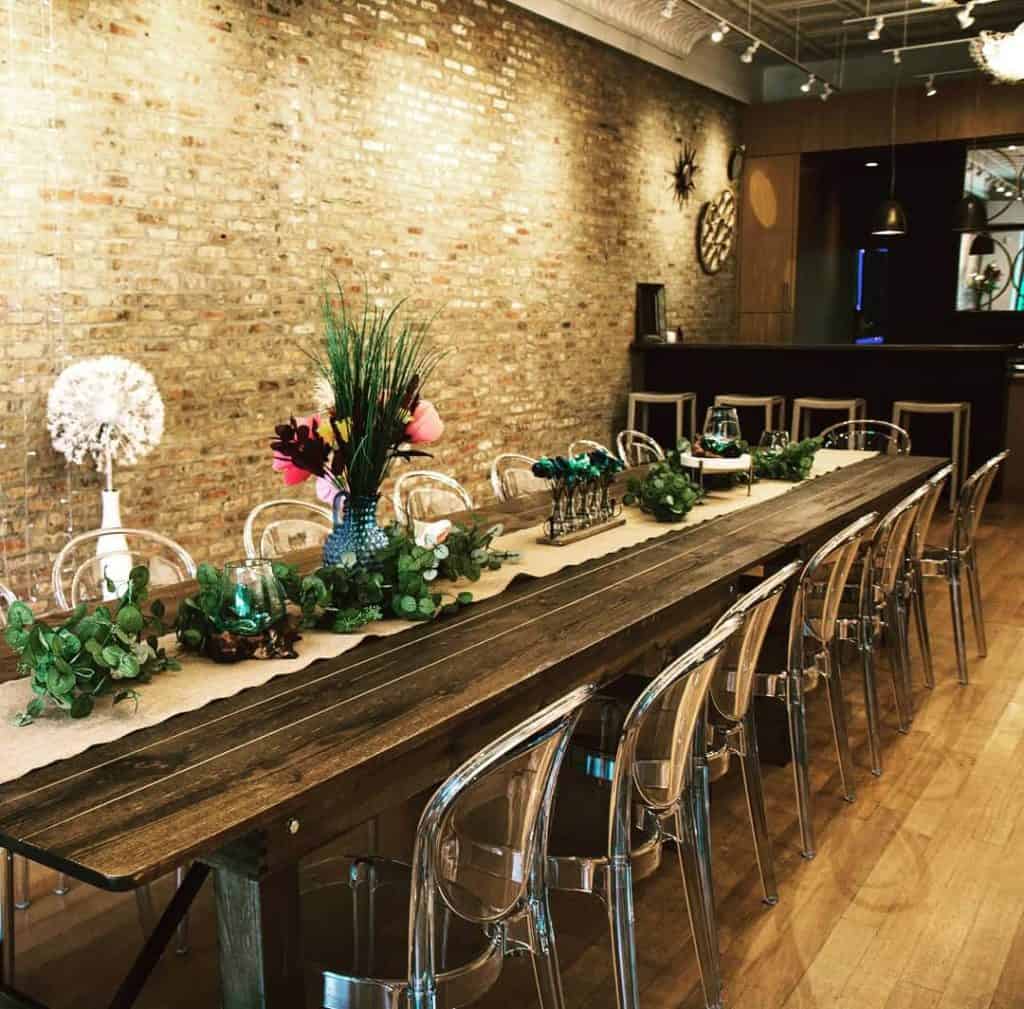 How to rent a wedding venue
Renting a wedding venue is pretty straightforward but there are a few things to look out for. First of all, wedding venue rental rates are often higher than other kinds of parties due to the time involved in planning and set up in addition to needing to accommodate large numbers of people. If budget is a concern check with the host to see what kinds of amenities are available—some include sound systems, tents, event managers, and valet parking so you will save money by having them included in the rental fee.
If you plan on serving alcohol, make sure this is allowed by the host— there may be preferred vendors or licensing laws involved. The same goes for food and if the venue is attached to a restaurant you will almost certainly be obligated to use it for any food services so make sure you like the type of cuisine on offer before booking.
Most hosts are experienced with weddings so if you need contacts for vendors, they probably have a trusted few to make your planning easier. Once you find a space that you adore and have asked your relevant questions, all you have to do is book. The booking process is easy and the terms of the contract should be clearly spelled out, including your rental time and prices as well as any included and/or additional amenities.
Types of wedding venues
There is an almost endless variety of venues to host your wedding—from antiques-filled spaces dripping with chandeliers to art galleries to modern private homes with a view, if you can envision it, it's sure to be available somewhere. There are many indoor-outdoor spaces so you can even have your ceremony in one area and the reception in another without having to travel between sites.
Here are a few of the different types of wedding venues you can find on Peerspace: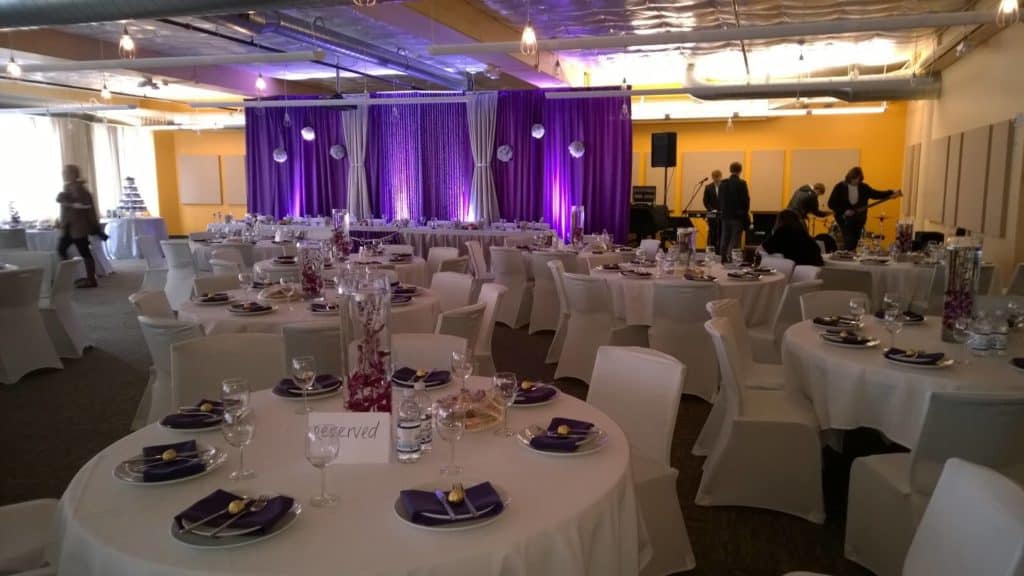 How much does it cost to rent a wedding venue
There is simply no way around the fact that wedding room rates are usually the highest of any spaces. The planning is often complex and time-intensive and there are usually extensive amenities included. Some hosts are happy to rent for weddings on an hourly basis while others charge a full day rate, especially on weekends. Count on a cost of at least $200 with a 4 hour minimum. This hip, urban industrial loft in Chicago is a stellar example of what to expect at this price point.
Although great deals can be found, including this West Village 6000 Restaurant and Lounge, they may be more of an exception rather than the rule. If you're on a tight budget, get creative with your venue selection and consider beautiful spaces that aren't normally considered for weddings like open-plan loft spaces or eclectic warehouse spaces. On the other end of the spectrum, lavish rentals can fetch over $500 an hour with a full wedding day rate of $5,000- $10,000.