How Much Does it Cost to Rent an Audition Room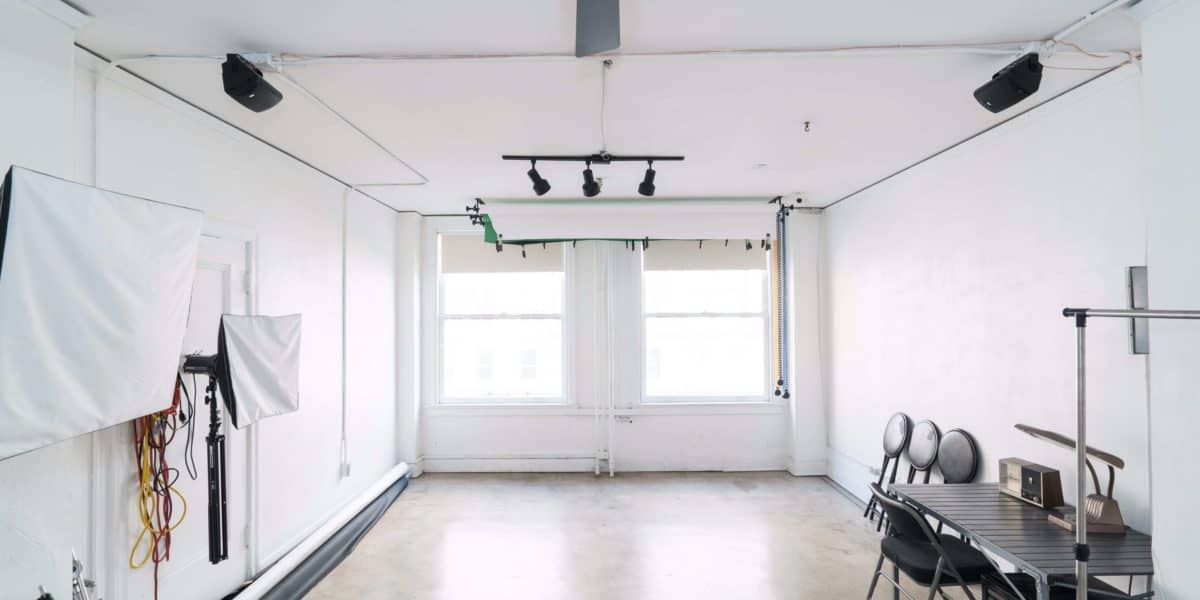 Answered
Audition Rooms on Peerspace cost on average between $30 — $50 per hour.
So you've scored (or written) the perfect screenplay, found your ideal director and you're ready to start scouting your actors, congratulations! But for all the excitement that comes with a production, there is the potential for a headache or two, including location scouting. For your casting call, you will need a professional space to host it—somewhere with great lighting and perhaps even a space for screen tests—at a price you can afford. Luckily, we're here to alleviate the hassle involved with finding and booking the space that fits your needs and tell you just how much it may cost to rent an audition room.
Why rent an audition room
The most obvious reason for an audition room rental is it will save you both money and time. Since the cost of an audition room is often on the lower side, it may be considerably cheaper to host your audition in a place specifically designed for it instead of your final production site—they are likely to be a fraction of the price of a fully kitted out film production venue. An audition room may already have a lighting set up and/or a space for screen tests to save you the hassle of bringing your own gear and save you the time for set up as well.
Specially designed audition rooms will be better suited to the task than a regular conference room. The best spaces come replete with reception areas, waiting rooms, and closed doors, behind which you and the other producers can check in with each other to discuss which actors are best for the roles. They may also come with extras like soundproofing or be outfitted to reduce sound or echos for the best audio quality. Some spaces have multiple rooms that can be joined together or separated, as your needs require.
When you rent your audition space, you have access to the hosts likely connections in the industry. Some of our hosts even have add-ons like video equipment, videographers, and lighting grips to make your rental as seamless and stress free as possible. If you're feeling overwhelmed and need advice for pre-production, we'll teach you everything you need to know about pre-production to help start you off on the right path and guide you through the steps necessary to begin your plan and draw up your budget.
Last but not least—when you choose an audition room rental you are choosing to put your most professional face forward. The space you choose will set your potential cast members at ease by showing that you know how to run a production. No one wants to show up for their screen test only to be greeted by depressing furniture or a dingy space—a sleek space, especially designed for the task at hand is sure to impress your aspiring cast members. Since the audition is often the first time you come into contact with your actors, a good impression is important.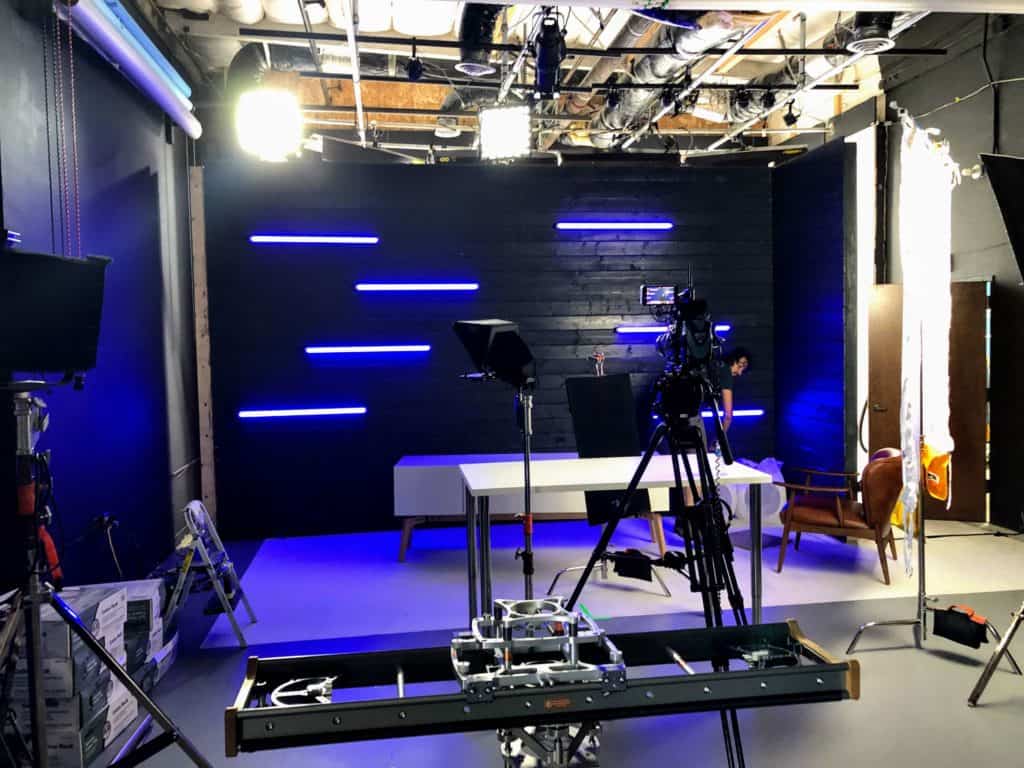 How to rent an audition room
When searching for the right venue be sure to factor in not just your budget but the money that you can save using included accessories or services of the host as it can often be substantial. Luckily, our upfront pricing and clear contracts relieve confusion and stress during the planning process. Take into account the reviews of other users of the space as they are a good indicator of what to expect as well as if the space will work for your intended purpose.
Most rentals of this sort have one or more conference tables, chairs, and a directors chair included in the price but if these aren't listed on your rental and you want them, be sure to check with the host before booking to ensure your audition room rental completely suits your needs. If you have any other specific requirements keep those in mind as well and don't be afraid to get clarification about what is included and what isn't.
Since you may have a lot of people showing up be sure to check the parking situation—some spaces have convenient nearby parking garages or street parking. Also, it may be better to host your audition in a building that can handle an influx of visitors, a commercial building may be best for this reason.
Often with a background in film or in production themselves, the top audition room rental hosts will have connections to quality crew members so if you are looking for certain kinds of professionals be sure to ask. Once you've asked all of the relevant questions and found the space that works best for you, with all of the proper amenities, all you have to do is book. The price will be clearly spelled out in our contracts as well as what is and is not included so there won't be any surprises, easy peasy.
Types of audition rooms
Audition rooms may vary a bit but they are usually light-filled spaces or have professional lighting setups with tables and chairs available. Most also come with amenities such as restrooms or coffee service.
Here are a few of the different types of audition rooms you can find on Peerspace: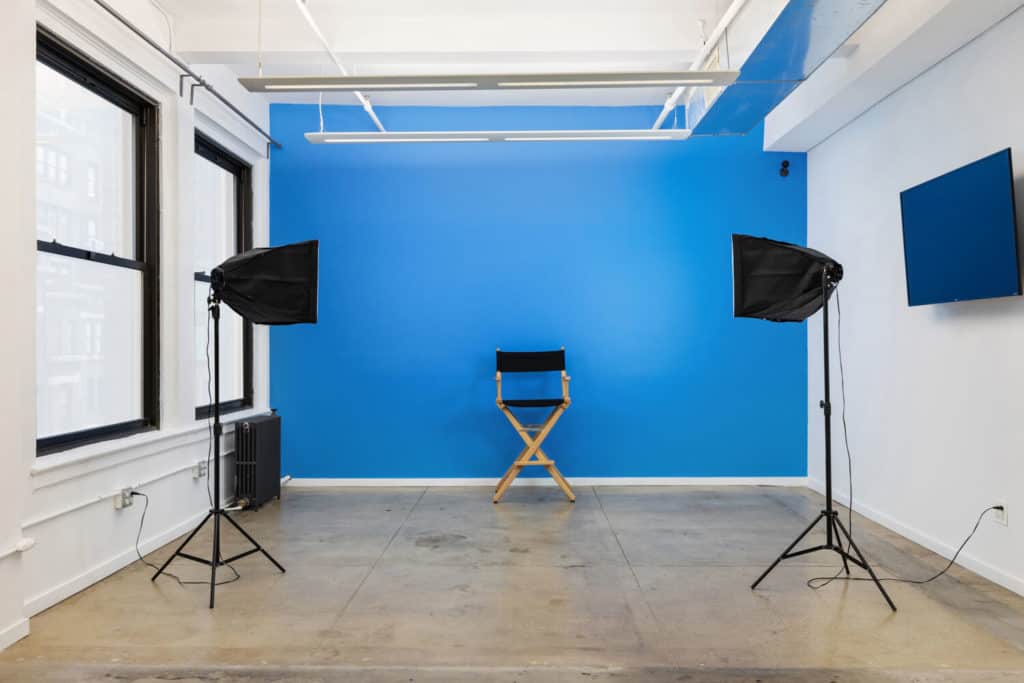 How much does it cost to rent an audition room
The market does fluctuate, as do amenities, but most audition room rentals cost between $25-$200 an hour with a 2 hour minimum. A perfectly functional space, including lighting set-ups and partitions are often between $25-$70 an hour with a 2 hour minimum. This lofty photo studio in NoHo is an ideal space for casting calls and is an incredibly affordable $48 an hour. The most deluxe rental spaces, with separate reception areas, mirrors, etc, won't set you back more than $200, with only a few exceptions.
If you need additions, including cameras or crew, expect those rentals to cost anywhere between $70-$100. For help on where to find financing for your production, check out our ultimate guide to film financing.
Remember that the expense of renting an audition room will pay for itself in ease, connections, and the sheen of professionalism!