How to Host a Trivia Night: Tips and Tricks to Get it Right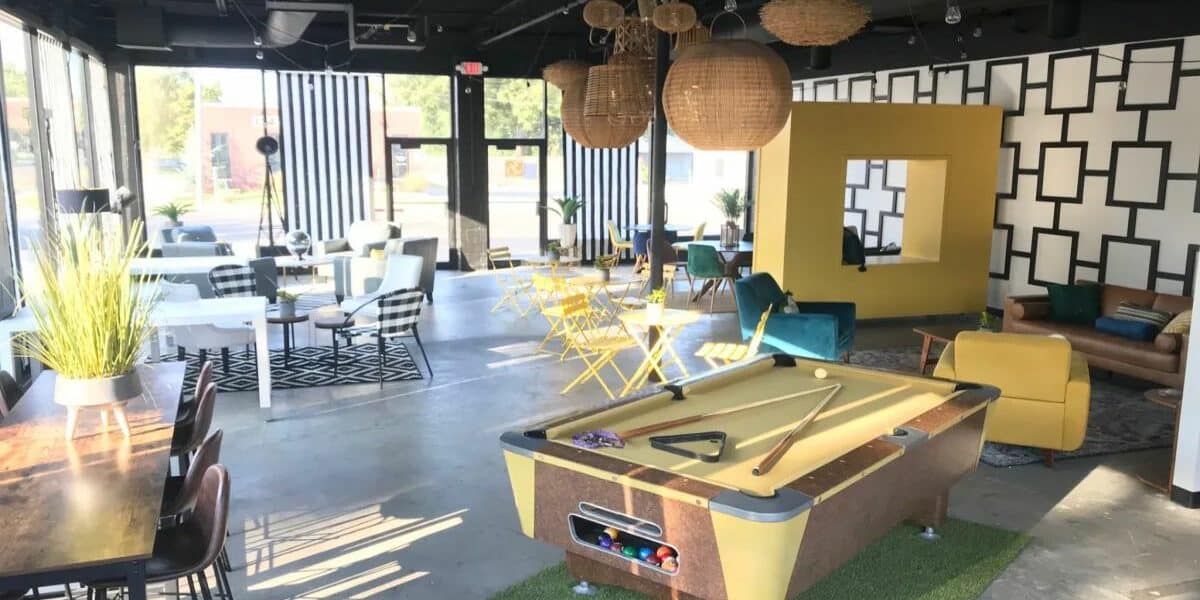 Chances are, you are an intelligent person who knows other intelligent people. Why not get these brilliant folks together and host a trivia night? If you're wondering how to host a trivia night, you've come to the right place. Sure, some bars and restaurants in your city probably already have such events, but it can be so much more fun when you have the creative license of a host.
The question is, how does one organize and host a trivia night? It's a relatively simple event to plan. You won't be burdened by having to figure out music and decorations, for example. All that's required is a space to spread out the gameplay, some bright guests, and maybe some snacks. Here is a selection of tips and tricks that can make trivia night enjoyable for all.
1. Gather the guests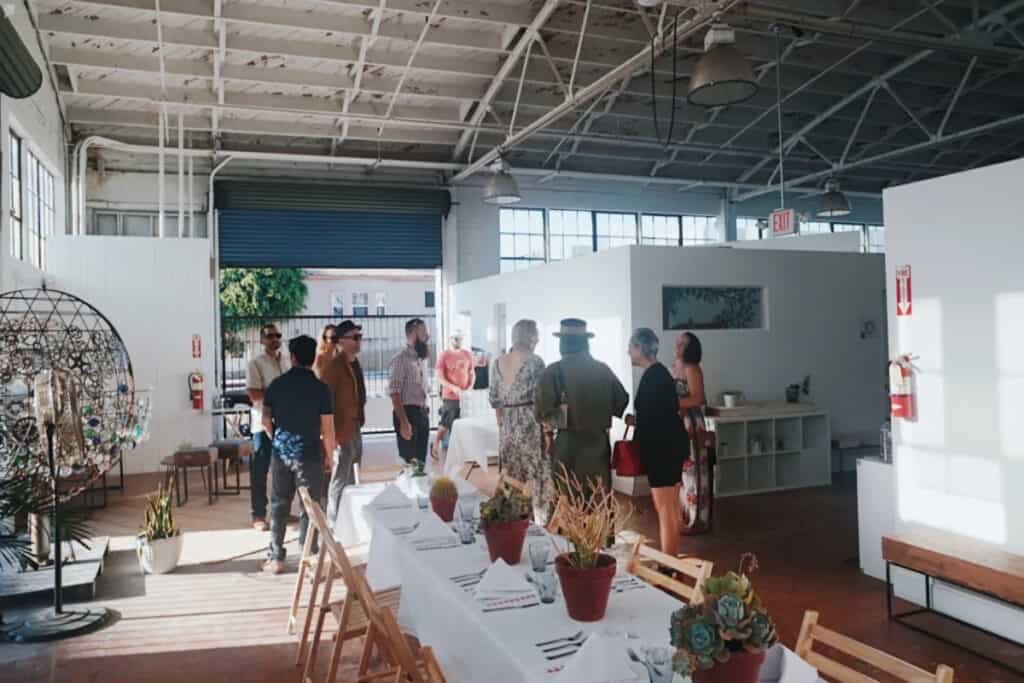 In an ideal world, the host knows a crew of folks who would be interested in a trivia night. Getting them to commit to attending is another story. Send out invites either via email or by using a group chat on some social platform or another. If you have everyone's number, back that up by creating a group text. Be sure to indicate that guests can bring others – assuming "the more, the merrier" is indeed the case – so that enough people show up ready to play.
The guest number will determine how much space, snacks, and even questions you'll need. So try to get as accurate of a headcount as possible beforehand. A good rule of thumb is to add 10-15 percent to the number of RSVPs to ensure enough chairs and food. And suppose there are more than, say, 20 guests. In that case, it's a good idea to have some audiovisual equipment on hand so everyone can hear the questions through speakers and see the visuals projected onto a wall or screen if you decide to incorporate them.
Again, in an ideal world, an even number of players will show up, so you can equally distribute the teams into two. Meanwhile, the trivia night host – i.e., you – can emcee the game and keep score. Remind invitees to start thinking of a team name, too.
2. Secure a unique venue on Peerspace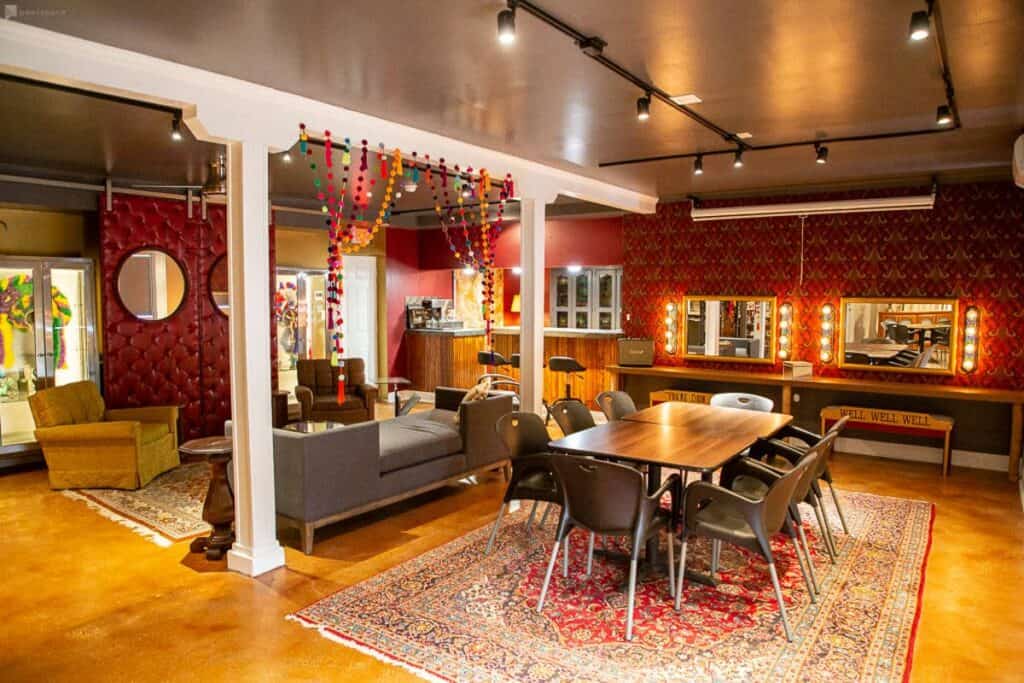 There's a good chance that your residence isn't big enough to host a large gathering of eager trivia players. And even if it is, it's always fun to spice up the venue. Instead of hosting the event at home, rent a unique venue through Peerspace. Peerspace is easy to use — all you do is perform a search for the type of venue you need for your get-together, in the city you want to plan it in, and scroll through thousands of spaces where you can bring the trivia night to life. To host a trivia night, you might consider renting this huge Miami waterfront house or this fun New Orleans flex space in the Lower 9th ward that can accommodate 25 players.
3. Write the questions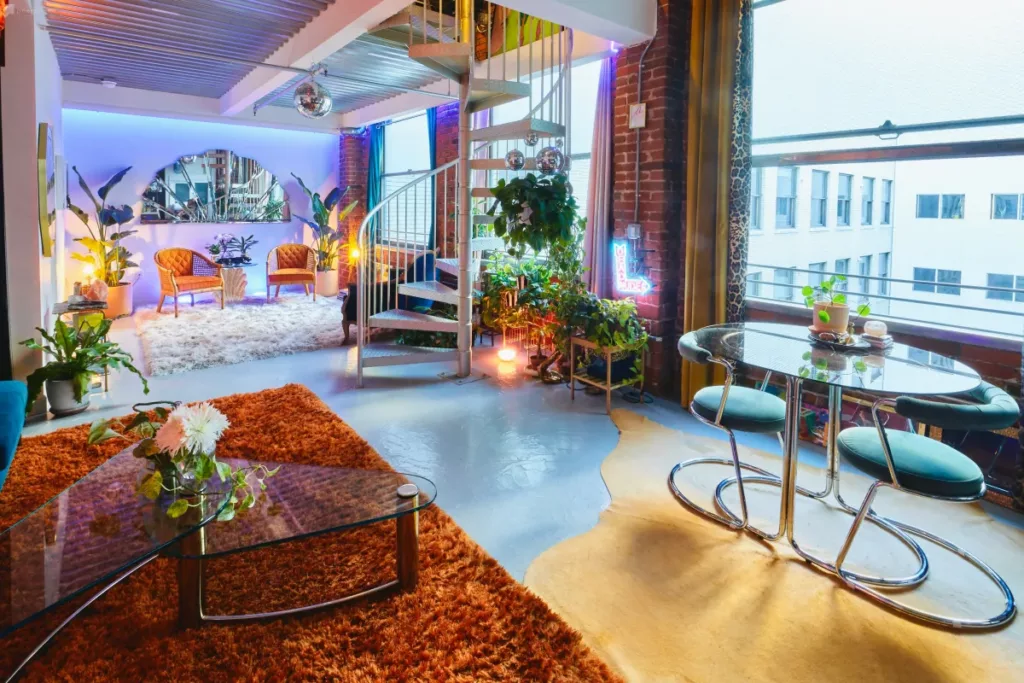 There's nothing wrong with using pre-written questions that you find online or that come included in standard pre-packaged trivia games. If, though, you have the energy and desire, consider writing your questions just for this event. While this will require extra time, you can tailor the questions to the group and the venue. For example, if you're hosting a trivia night in this Los Angeles jungle-themed loft (pictured above), the trivia questions could focus on Old Hollywood or film trivia. If most of the players are into sports, you could write questions along with sports-themed categories. Guests will be amazed when you go to all this extra effort to host a highly personalized trivia party.
Generally, a two-hour bar trivia game consists of about seven rounds with about ten questions per round, but as the event host, it's up to you how long and involved the game will be. You can have the teams submit responses by writing them on paper or use an online quiz-maker like Kahoot! so competitors can submit answers online. (This relies on a solid internet connection and everyone having their phone charged, though, and works best by projecting the quiz onto a screen or wall.)
4. Vittles and libations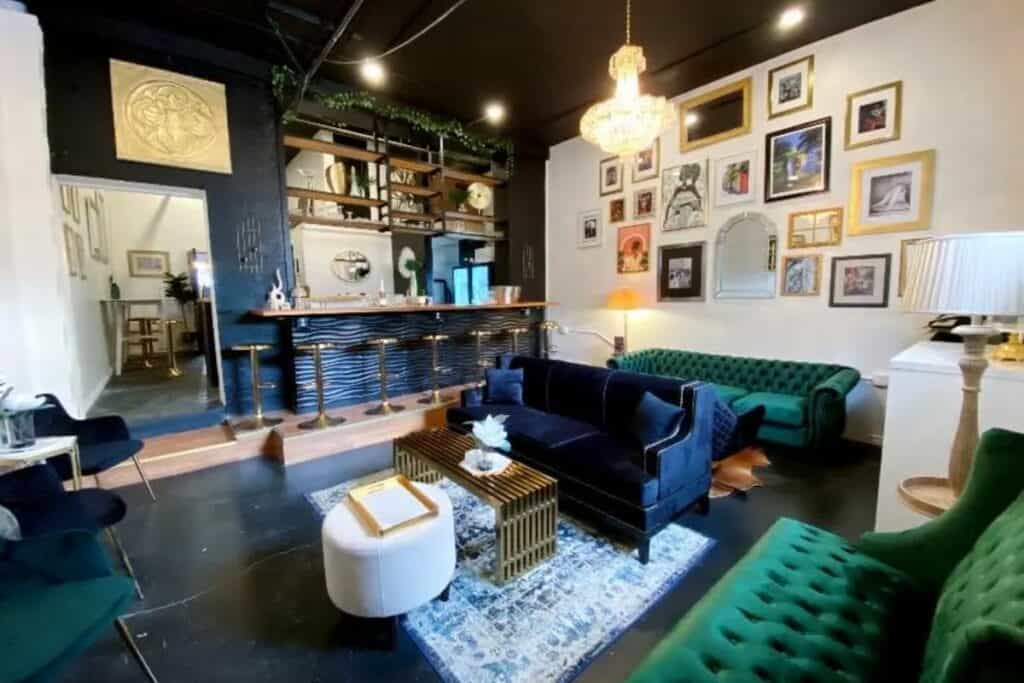 Public service announcement: it's 100 percent ok to have even small parties catered. If you've booked a Peerspace venue, don't forget that the Concierge team can hook you up with catering, furniture, and A/V rentals that you might need to enhance your game-playing experience. The caterer will bring the food and bev straight to your venue, reducing your stress levels significantly.
Then again, if you feel like cooking or otherwise sourcing the refreshments yourself, more power to you – you're the trivia party host. While trivia isn't precisely an aerobic exercise, it's always wise to make sure that the food can be held in one's hand, freeing the other for gesticulation. Also, using recyclable dinnerware and glasses is a wise choice, as frantic and impassioned trivia players tend to break stuff. 
5. Prizes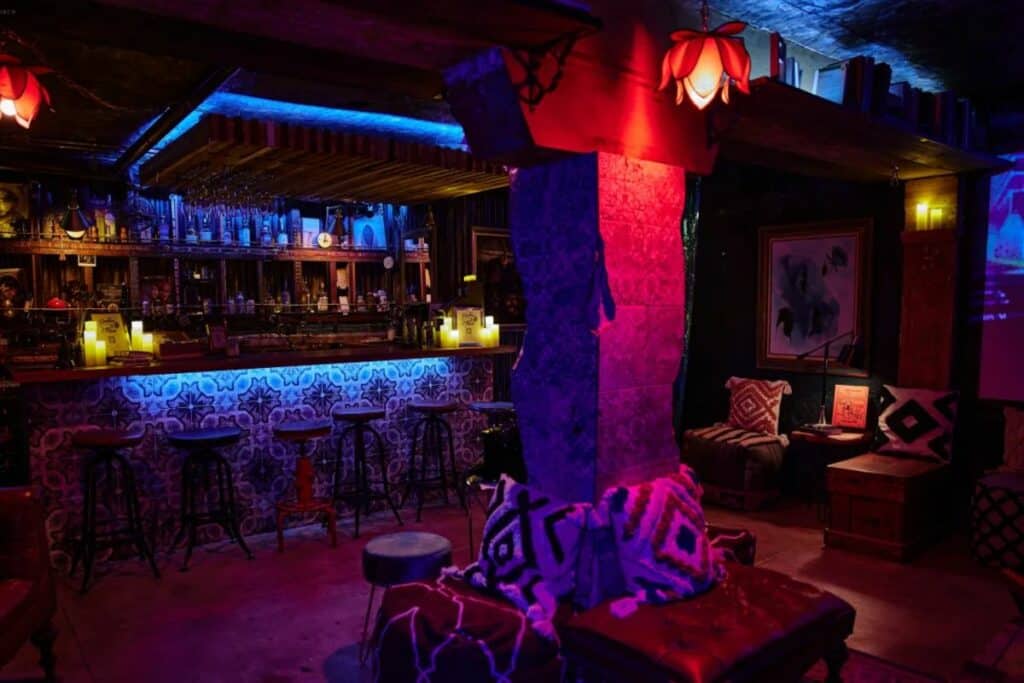 Party-goers aren't necessarily expecting a prize at the end of the event, but your guests aren't the average party-goers. Think about it: why do people play trivia? They want the friendship, the competition, the beer, and the bragging rights that come from winning. Winning trivia at a bar means two things: the aforementioned bragging rights and a prize – usually a gift certificate to the hosting venue or sometimes cash. Since neither of those is necessarily appropriate for a private game, the host, i.e., you, should secure some fun gag gifts for the winning team.  Should you be feeling particularly generous, you could even provide small gifts for the runners-up.

Get together somewhere better
Book thousands of unique spaces directly from local hosts.
Explore Spaces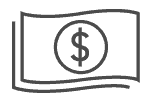 Share your space and start earning
Join thousands of hosts renting their space for meetings, events, and photo shoots.
List Your Space