The 8 Most Instagrammable Places in Phoenix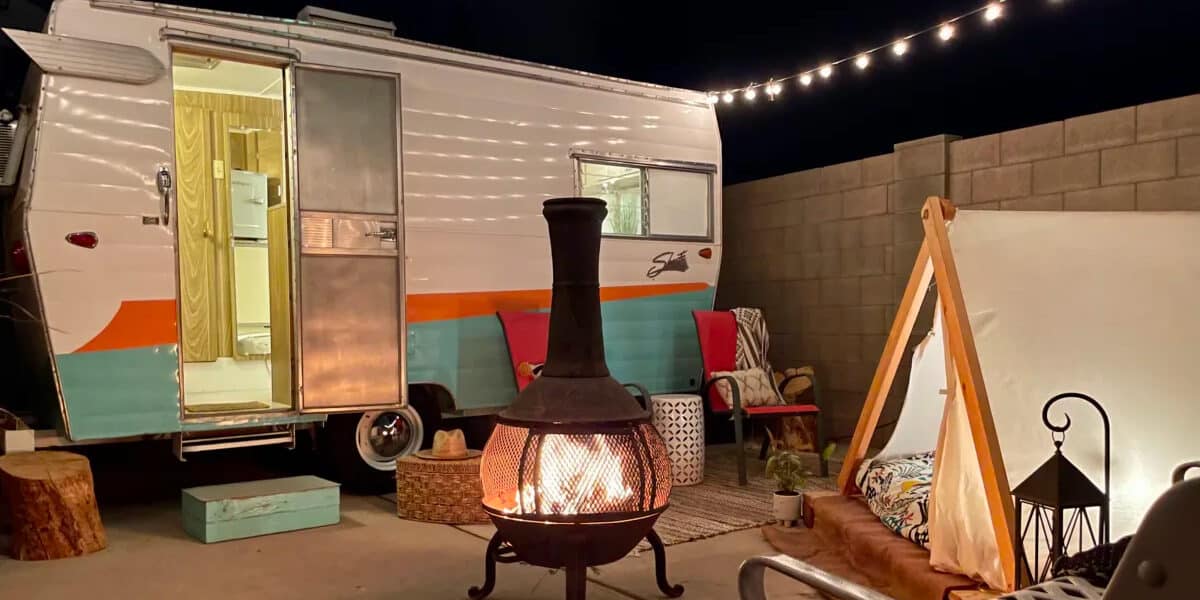 The Valley of the Sun has more going for it than expansive desert landscapes. It's full of talented creative individuals and businesses pushing the envelope of what Phoenix can be, helping the city grow culturally and artistically. Therefore, with an abundance of beautiful spaces all over the city, they deserve to be shown off on Instagram, right? The most Instagrammable places in Phoenix range from minimalist naturally lit studios and hip cafes to eclectic galleries and historic locales.
You may notice that a lot of these Instagrammable places are available through Peerspace. That shouldn't be a huge surprise, considering Peerspace is the largest online marketplace for peer-to-peer venue rentals. And that includes tons of picturesque locales that you can rent by the hour and take endless photos within. We'll explore a few of these places as well as other Phoenix hidden gems ahead. Let's begin, shall we?
1. Live the good life at this Epic House in Crown Point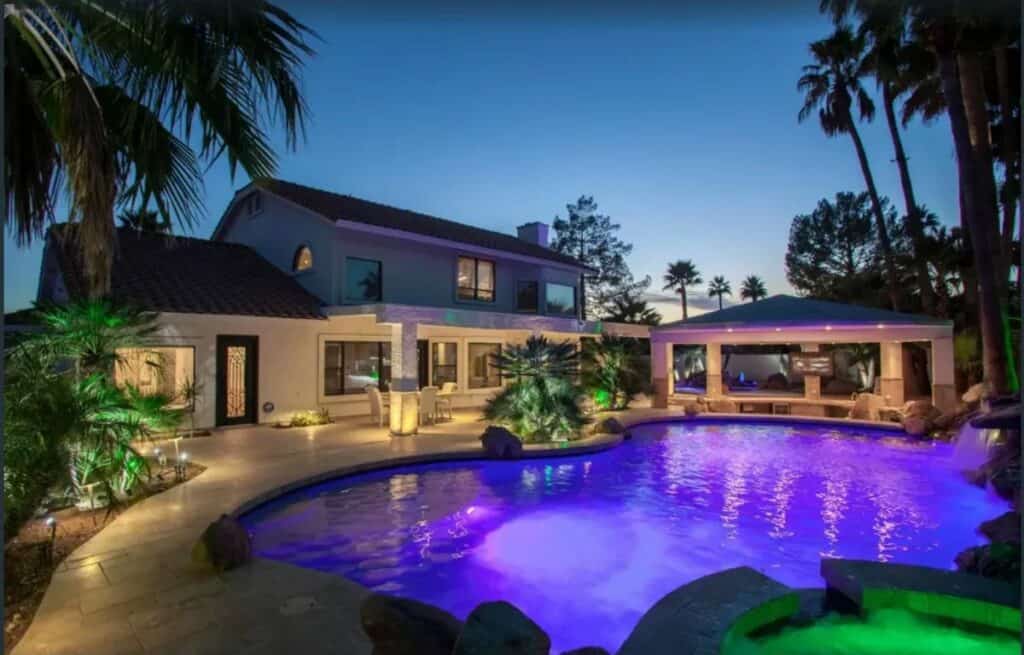 If you're ready to create some serious lifestyle-of-the-rich-and-famous vibes, we have just the place for you! This stunning luxury home offers you both interior and exterior space. Within its stately walls, you'll uncover 25-foot ceilings, stone walls, granite floors, and all manner of high-end furnishings. Outside, you can strike different poses at the two pools, six waterfalls, and swim-up bar. A fiber-optic lighting system and mist machine are also on hand to enhance your photoshoot.
Unsurprisingly, this home receives rave reviews from the Peerspace community. Including this one who booked the home for a music video: "10/10! Steve was a super chill, friendly, and accommodating host that made everything as easy as possible for us! He made sure his fog machine was working for our pool party scenes and had lots of awesome pool floaties as well. The house was super awesome in person and had lots of rooms for us to work with for our scenes. I have no complaints, this is one of the best film locations in Arizona!"
The Saguaro Hotel is possibly as bright and bold as any one building can be. Pick pretty much any random wall on the property, and you've got a stunning Instagram backdrop — as if the natural surroundings weren't enough. The vibrant patio area is another ideal place for sun-dappled poolside selfies. There are also patio and cantina restaurants, seasonal poolside eats, and a coffee shop. So yet more opportunities to take killer photos of beautiful food and drink in a stunning setting!
So what makes The Saguaro a true standout? Scottsdale building code requires that businesses use the colors of the surrounding desert and, perhaps as a result, many of Scottsdale's facades are heavy on neutral colors. Undeterred, the designers of the Saguaro Hotel chose colors inspired by dozens of flower species indigenous to the Mojave Desert, right in the Saguaro's backyard. Now it's one of the most recognizable landmarks in town, a sunny beacon of optimism and fun — and all of that makes it one of the most Instagrammable places in Phoenix.
The monOrchid is a hybrid flex space: equal parts venue, studio, gallery, and office. There's something artistic and surprising around every corner. It's a space leaving you with virtually endless possibilities for Instagram magic. Peruse the gallery and snap some photos of the eye-catching art. Or, rent a studio, set up lighting equipment, and make your own art from scratch. If you rent an event area — or are lucky enough to attend an event there — you'll find even more options for capturing that perfect no-filter photo.
4. Take elegant lifestyle footage at this production gem in Garfield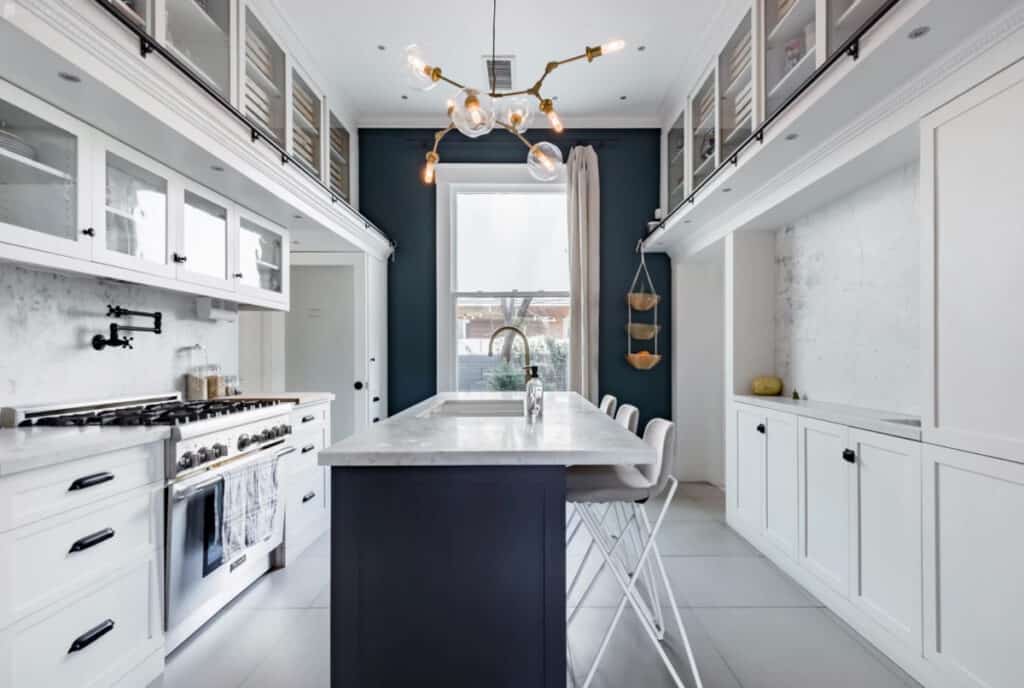 We think this is hands down one of the most Instagrammable places in Phoenix, particularly if you're looking to fill your feed with lifestyle content. The Grand Pyramid Cottage is a modern architectural wonder and outfitted with pristine, contemporary furnishings. Though the whole house is gorgeous and photo-worthy, we especially love the kitchen and its turquoise, gold, and white color palette!
A creative director who booked this home for a photoshoot shared the following about his experience. "This space was absolutely magical and Christoph was incredibly kind and accommodating. If we didn't photograph every square foot of this space (there are sooo many nooks and crannies), I'd love to shoot there again. Many thanks, Christoph, for your hospitality. 🙏"
The Scottsdale Museum of Contemporary Art is simply awesome. There are so many fascinating things here — they're on the walls, on the floor, outside, you name it. Everywhere you turn, there's something worth photographing or posing with. Since this is a thriving and active museum, what's inside is constantly changing, making the SMoCA a well you can dip into again and again each year.
Keep an eye on the exhibits calendar and see if anything in particular speaks to you. If nothing else, put down the camera, stroll through its corridors, and walk away with some serious inspiration.
Food Instagrammers rejoice: Lux Central is here. Lux is a beloved Phoenix institution not only for its good java but also its hip, unique atmosphere. That makes it an attractive location to post a photo from, but they've also got colorful, stunning food. The fact of the matter is that Phoenix has a wide array of photogenic coffee shops with beautiful interiors and nice natural light, and we could probably do an article on those alone.
Lux has stolen our hearts with its lovely patio area (with some wood-slat backdrops that are deceptively amazing for portraits) and the tasteful mid-century-modern-meets-rustic vibe of its interior.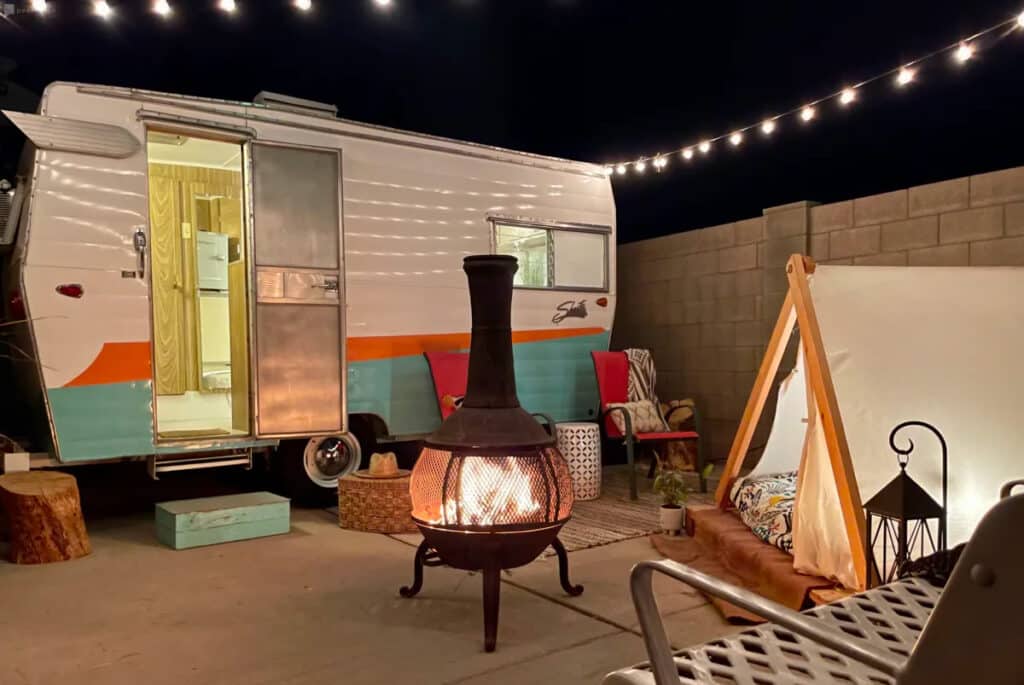 If you're looking for an Instagrammable space in Phoenix that is as interactive as it is a hidden gem, you're in luck. This chic and super fun safari studio features a colorful 1965 Shasta trailer which is renovated with a mini kitchen and sleeping quarters! Outside the trailer, you can also make use of the retro fire pit, pup tent, and whimsical boho details. It's pretty much as cute as a button and ideal for a playful, vintage-inspired shoot. The host even has thoughtful add-on services, such as vegan catering and a hair and MUA.
This place is pretty new (it's still a hidden gem, after all!) but its one reviewer did have lots of nice information to share. "Absolutely loved this space to take photos. Clean and ready for me. The host thought of everything as I was so grateful there was a towel. I forgot my own and did a bit more sweating than I anticipated. There's a little AC as well that makes the trailer very comfy. I had a wonderful experience ❤️"
The Windsor whips up craft cocktails and upscale comfort food, and the place does them very, very well. All in all, the interior's a great place for a few photos — it's stylish and comfortable at the same time, with a keen eye for design sense. It also boasts a charming and spacious backyard patio perfect for enjoying your food, drinks, and of course, photos, under the Arizona sky. But what has made it one of the most Instagrammable places in Phoenix is its cassette tape wall, of which locals enjoy posing in front and snapping pictures. Or, posing a drink before it. Either way, it makes for a great photo.

Instagrammable places in Phoenix come to life on Peerspace
The IG "likes" aren't just going to fall into your lap. You have to go out there and get 'em. Luckily, if you're in Phoenix, you have some stunning locations to make it happen. You can even rent an Instagram-worthy venue all your own when you book a stylish and unique Phoenix production venue on Peerspace. We mentioned a few options above but with new listings added daily, be sure you check the site for yourself and book a space before anyone else gets the chance!
Our list of the eight most Instagrammable places in Phoenix should help get you started. Grab your phone, soak up the glory of this great city, and don't forget to tag us at #MadeInPeerspace.



Get together somewhere better
Book thousands of unique spaces directly from local hosts.
Explore Spaces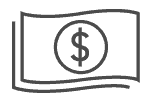 Share your space and start earning
Join thousands of hosts renting their space for meetings, events, and photo shoots.
List Your Space