The 10 Best Lifestyle Photographers in New York City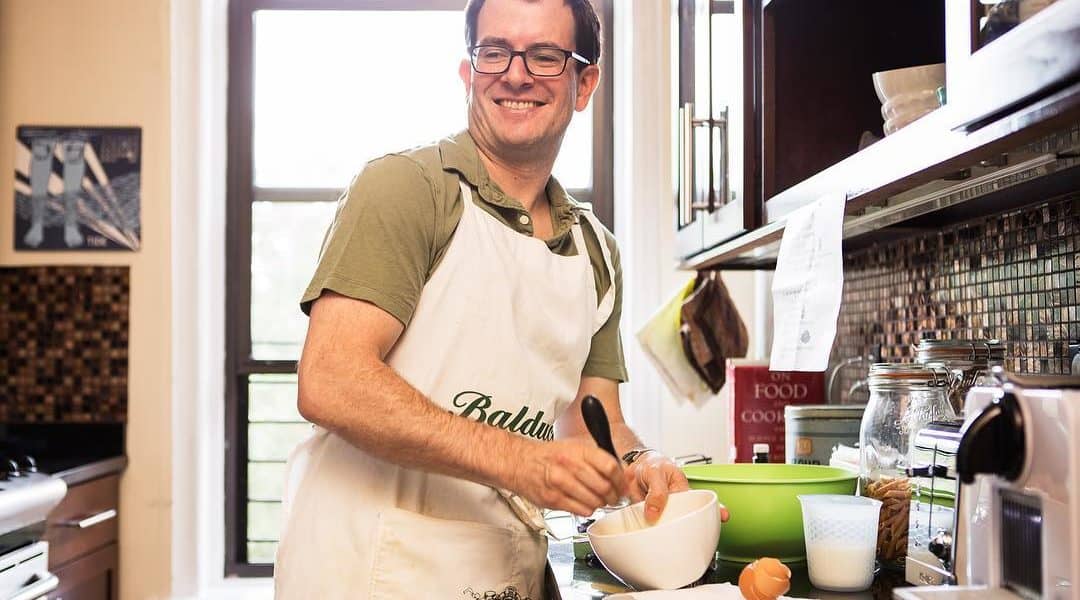 New York City is a nexus of culture, commerce, and innovative ideas. The city is always on the move, and there's something for everyone here. Since NYC is home to some of the best photographers in the world, it's no surprise that the lifestyle photographers in New York are at the top of their game. These photographers won't fail to impress, as each boasts creativity and vision in droves. Check out our list and feel inspiration from the most noteworthy New York City lifestyle photographers.
Michael has worked in the industry since 1998 and, in that time, he's cultivated an impressive list of clients: Elle, Forbes, GQ, and Vogue to name a few. His lifestyle work is perfectly crafted, balancing a feeling of action with carefully chosen elements. At their core, his images share stories about the subjects they feature, as well as the products or activities with which his subjects engage.
He pays careful attention to lighting, always ensuring his images are properly exposed without ever feeling over-produced. Overall, his professionalism makes him oone of the best New York City lifestyle photographers you could work with.
Mark has made quite a name for himself in the world of photography, especially since working with prestigious clients like Coca-Cola, Dell, Mercedes-Benz, and Vogue hasn't hurt his reputation. Over 15 years in the business has allowed him to perfect his craft, with an expertise that shows in his portfolio. Mark's images are often sunny and energetic, capturing life at high speed. His subjects are expressive, and their happiness in the images draws the viewer into the moments on display, keeping you interested in — and a little envious of — all the fun they're having.
Jennifer's fresh style and timeless compositions result in an impressive body of work. In fact, with over 10 years of experience in the world of photography, she is a master of her craft. Her galleries are a mix of color and black-and-white work — each balances tones and contrast to create images that immediately stand out.
As for her images, they often focus on the chemistry between her subjects. Her images do more than simply portray a scene — they tell a story about an experience. Often working in idyllic outdoor settings, Jennifer is able to create a sense of adventure throughout her work.
Rachel works primarily in natural light when completing lifestyle work, resulting in images that feel completely authentic. Her portfolio consists of genuine moments and experiences, all composed with finesse and a perfectionist style. Subtle color palettes show off amazing skin tones but never outshine the subjects of her images — the focus remains squarely on people and their experiences in a given situation.
Her style is as appropriate for working with a family as it is for building content for a brand's social media feed or an advertisement in a magazine. And, on top of all that, Rachel isn't afraid to break out her 35mm SLR and shoot on film. Work with her if you're looking for a pro shutterbug with style and versatility.
Laura's photography focus involves creating images that feel completely natural, with genuine emotional expression. Whether she's working in natural light or with her own lighting setups, her images are always perfectly lit. Laura's lifestyle gallery brims with creative images featuring great color and even better expressions.
Her subjects feel like real people, experiencing an authentic moment, whether that's sharing a laugh with friends or deep-diving a project at work. All of her images give her audience a sense that they are witnessing something unique, and her photos could go a long way toward telling a brand's story or spicing up a social media feed.
Armed with a BFA in photography from Syracuse University, Tara has plenty of knowledge and experience with crafting amazing images. Her work is focused on telling stories, and her compositions always feel genuine and approachable. Clients like Condé Nast Traveler, Garden & Gun, New York Life, and Whole Foods have all worked with her.
Her lifestyle work is colorful and bright, with an emphasis on candid moments and unposed action. It's easy for an audience to see themselves in the shoes of her subjects since each image invites connection to the story unfolding in each frame.
Caitee's work is all about letting the personality of her subjects shine, and she has an exceptional eye for capturing unscripted moments during a shoot. By taking the time to earn the trust of her subjects and get them comfortable with being on camera, she crafts authentic images that are both engaging and relatable.
Her lifestyle work is energetic and charming — bright colors hold your attention while Caitee's eye for perfect lighting ensures that her subjects always have flattering skin tones. Her naturalistic approach to framing images, combined with her technical skill, make her one of the best New York City lifestyle photographers.
With her master's degree in studio art, Evi approaches photography with extensive technical knowledge and artistic training. And this level of expertise shows in her work. In fact, her lifestyle gallery is filled with carefully composed, well-thought-out photography. Her images are engaging, and each effectively tells the story of a brand or product, capturing a company's passion for what they do.
Plus, her extensive list of impressive clients is a testament to her professionalism and capabilities since she's worked with Food & Wine Magazine, Harper Collins, and Whole Foods, to name a few. Her consistent results mean she's an excellent choice for any company aiming to improve its content and stand out from the crowd.
Michael's fresh style and approach to lifestyle photography create exceptional images that focus on natural expressions of emotion. Following a loose, improvisational structure during his shoots, he produces images that are both surprising and authentic. His images often feature muted color palettes and high-contrast lighting that balance contemporary styling with a retro feel.
In addition, his photography is often edgy and bold, great for any brand looking to make a statement. Plenty of big companies clearly agree since Michael has worked with clients like Barnes and Noble, Citibank, IBM, and Oxygen Network. His professionalism and unique vision make him one of the best New York City lifestyle photographers around. 
Julien's adventurous nature and love of exploration have helped her craft a unique photographic voice over the course of a dozen years of professional experience. It's not surprising, then, that's he worked with big industry names like Jeff Bezos, Mastercard, Marie Claire, and Calvin Klein Home. Julien boasts professionalism and consistently great images, making her a great photographer to work with on your project.
Her detail-oriented images capture genuine moments and interactions — they are immaculately composed without ever feeling forced or manipulated. Action and energy are central to her images since they often show life in motion. Julien is an excellent choice for any company's lifestyle needs.


When you're in NYC, some might say you're at the center of the world. And part of what comes with the territory is being surrounded by some of the most brilliant creative minds on Earth. So get in touch, brainstorm ideas, and do the best work you've ever done. We can't wait to see it.



Get together somewhere better
Book thousands of unique spaces directly from local hosts.
Explore Spaces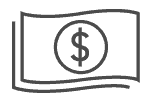 Share your space and start earning
Join thousands of hosts renting their space for meetings, events, and photo shoots.
List Your Space