12 Studio Photoshoot Ideas in New York City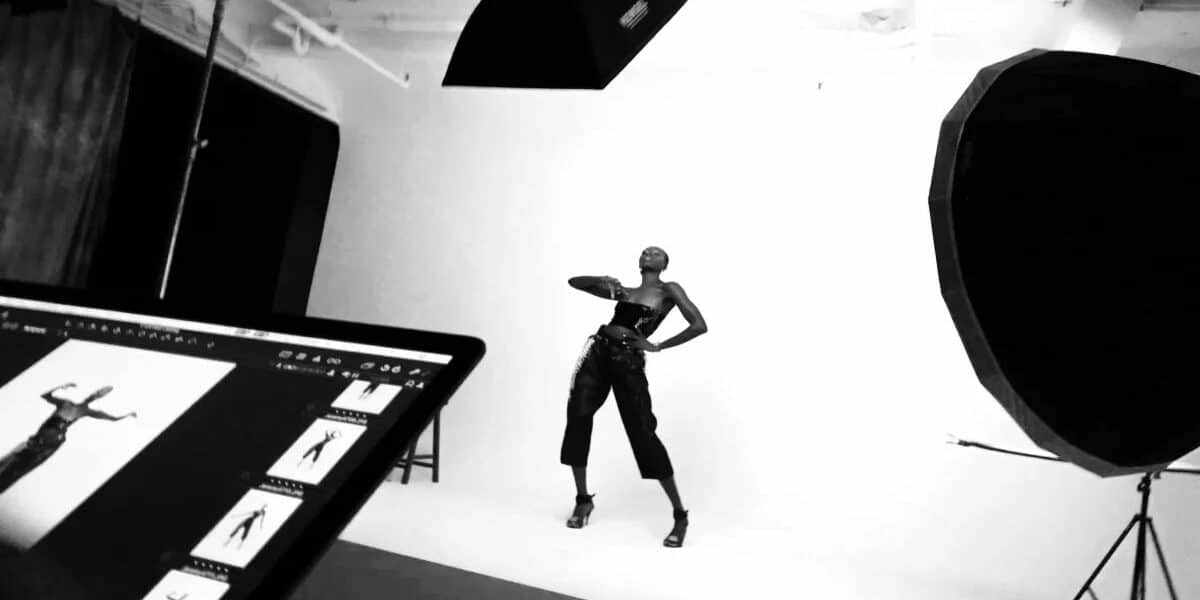 New York City is the most populated city in the United States and one of the most influential cultural centers of the world. It is strongly rooted in modernity, and its architecture is unique, with skyscrapers counterbalancing numerous green areas and parks. This perfect union of manufactured artifacts and nature is the ideal setting for some photos! That may be one reason why the City That Never Sleeps is filled with photo studios – it's only natural that such businesses would thrive in such a city. To help you in finding only the best of them, then,  we've drawn up a list of studio photoshoot ideas in New York City!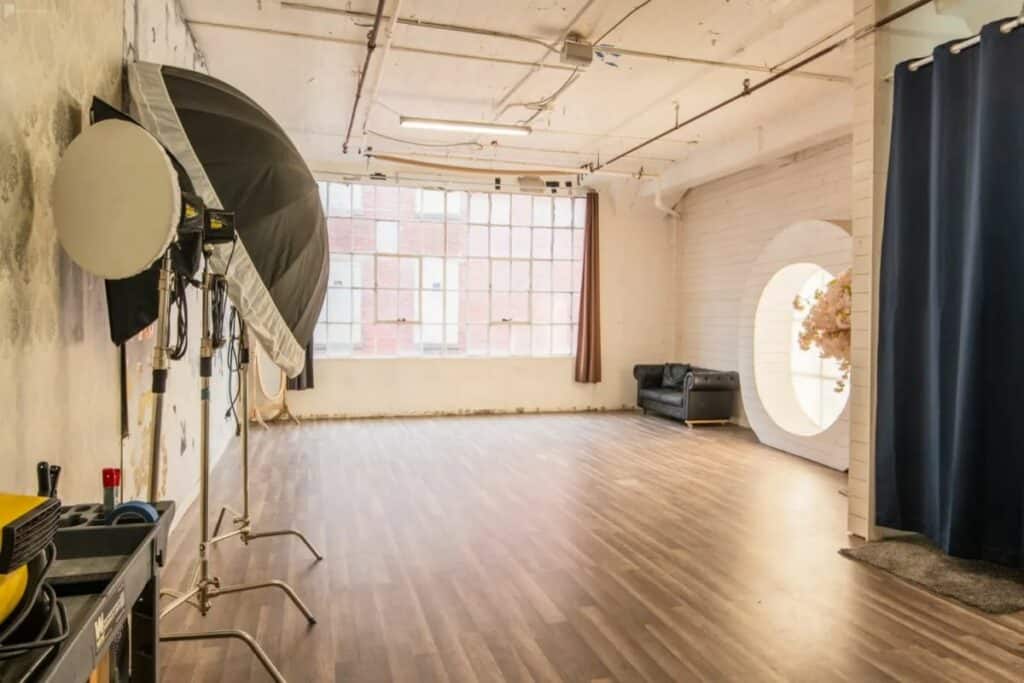 Let's start our list of studio photoshoot ideas in New York City with a bang! This studio – located in Long Island City – features a small circular window that's equipped with its own light so that you can switch it up on a whim! Moreover, all the walls are wooden, and – apart from being perfect as a background – they go well together with the prop provided by the host, a small flourishing tree. Want to take a cottage-core photoshoot? Buckle up and rent this Peerspace today!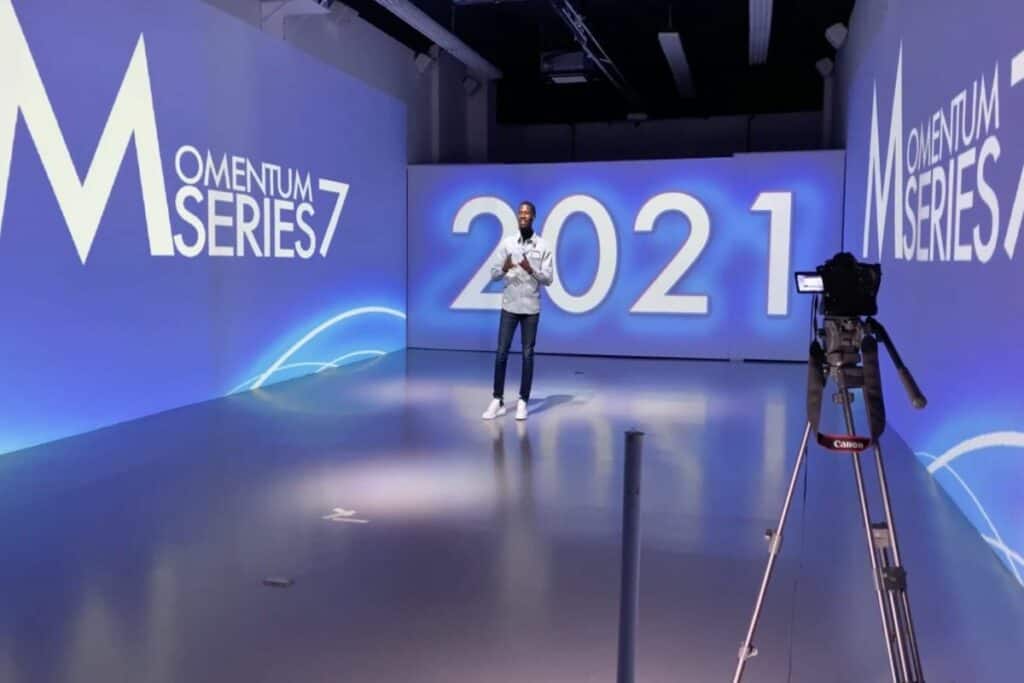 If you want to show that "simple" just doesn't cut it out for you, this location in Tribeca is the ideal spot. Its walls are actually screens – that means that you can screen whatever backdrop you prefer. The possibilities are endless! And if you're not satisfied with the backgrounds that the premises offer, you can pay a little extra and screen literally whatever you want from your hard drive! Learn more about this Peerspace venue on its listing.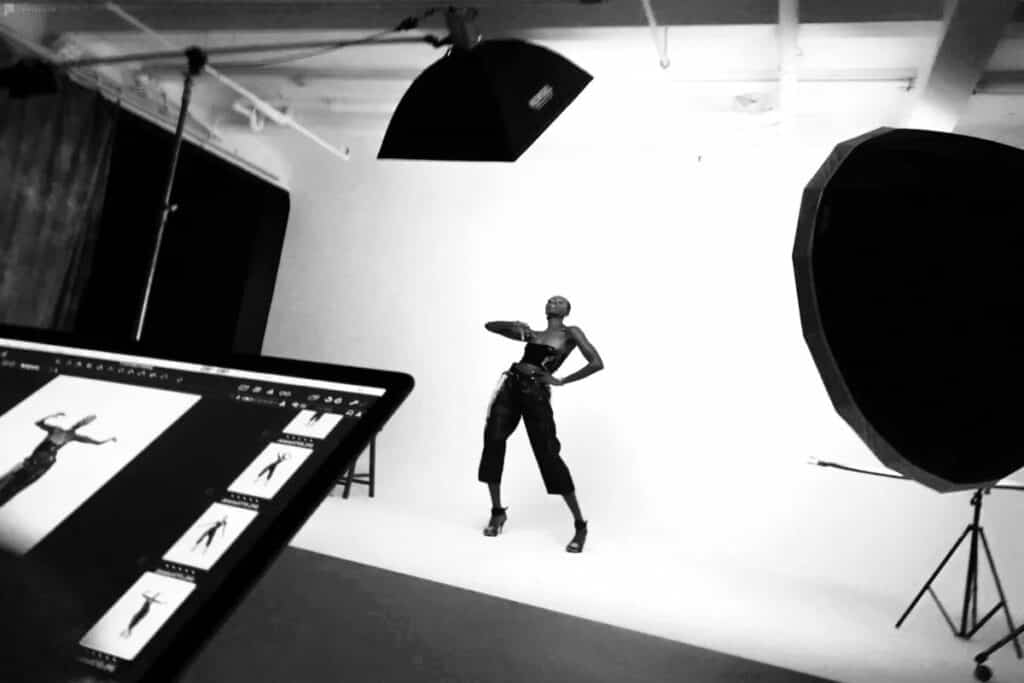 On the other hand, if you want to be a lil bit more traditional, then this studio in Midtown might be just for you. It also features a cyclorama! And if you want to give your setting an imaginative twist, you can also use all the furniture in the locations – the host provides elegant sofas and chairs that might interest you! It's also possible to completely disregard the white backdrop and use the crumbling walls of the building as a background – a really cool idea if you aim for a gothic photoshoot at a Peerspace venue!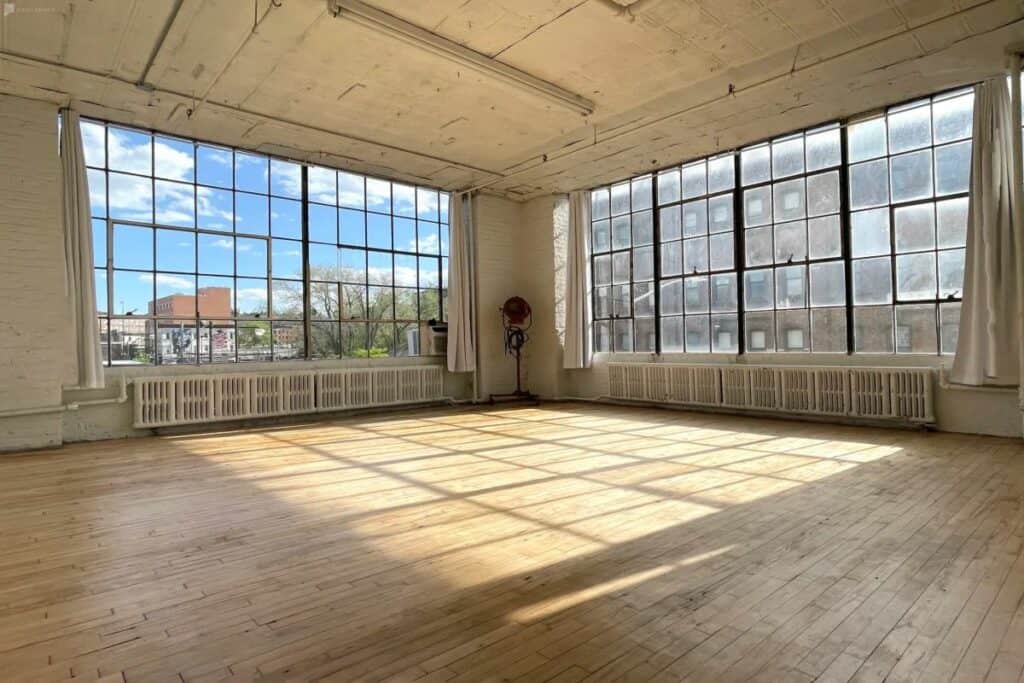 If small and simple is your jam, then this studio in East Williamsburg is the right choice for you! The premises – which features just one south-facing window providing great natural light, ideal if you want to do a photoshoot that goes straight to the point. And if you give 48-hour's notice, it's also possible to use different backdrops – each one in a different color! Book it today on Peerspace.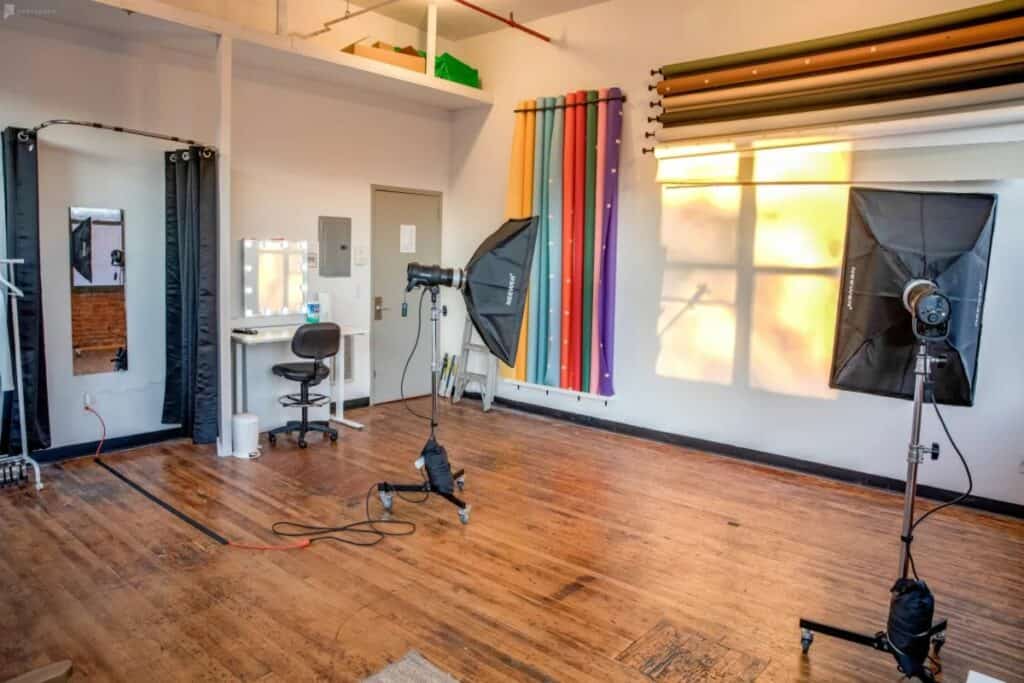 Even if this Peerspace studio may look like the previous one, it's actually quite different from it! Not only can you choose from a wide array of different backdrops – different colors, from coral pink to sky blue, are available – but also it's possible to take advantage of the neon lights installed right behind them! Thanks to this cool feature, this studio has been chosen as one of our best studio photoshoot ideas in New York City.
Are you a fan of movies such as Blade Runner and Star Wars? Come here, then. This studio – located in Dutch Kills – features a single black room equipped with neon lights that bounce all over the place. And if that isn't enough, every single headlight is entirely customizable according to your needs – you can either change their color or turn them off! So if you like to play with different lights when you take a photo, this Peerspace location is amazing!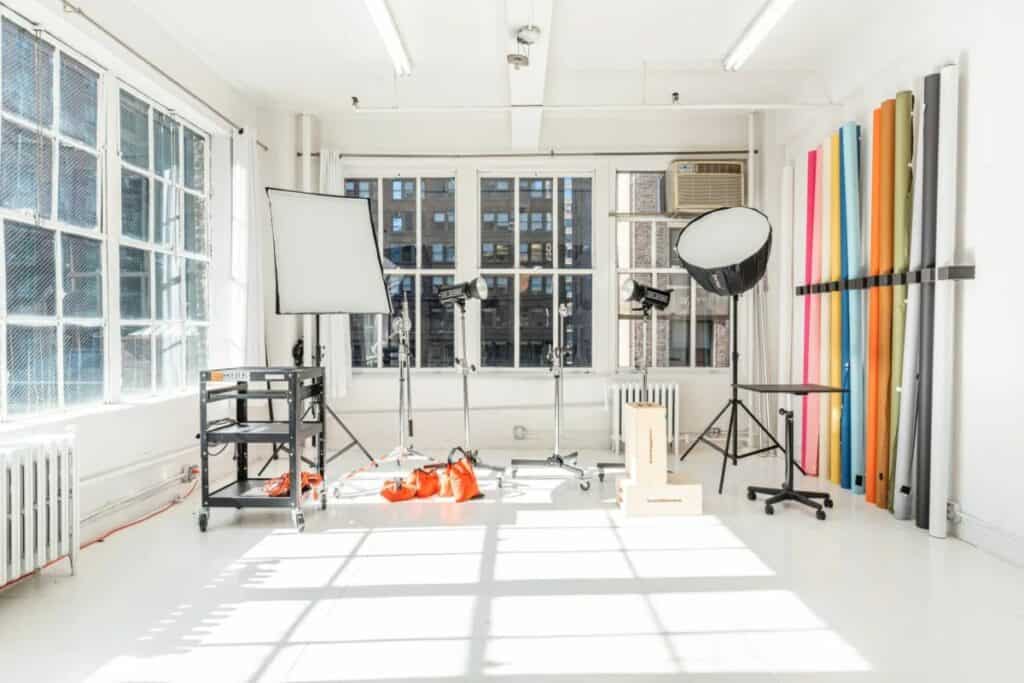 You will feel like you are inside a cloud. Everything is white – it's spotless and distraction-free! The few pieces of furniture give the only hint of color. The whole premises is also hit by natural lights in its every corner thanks to the huge windows. This Peerspace location is one of the brightest studios on this list!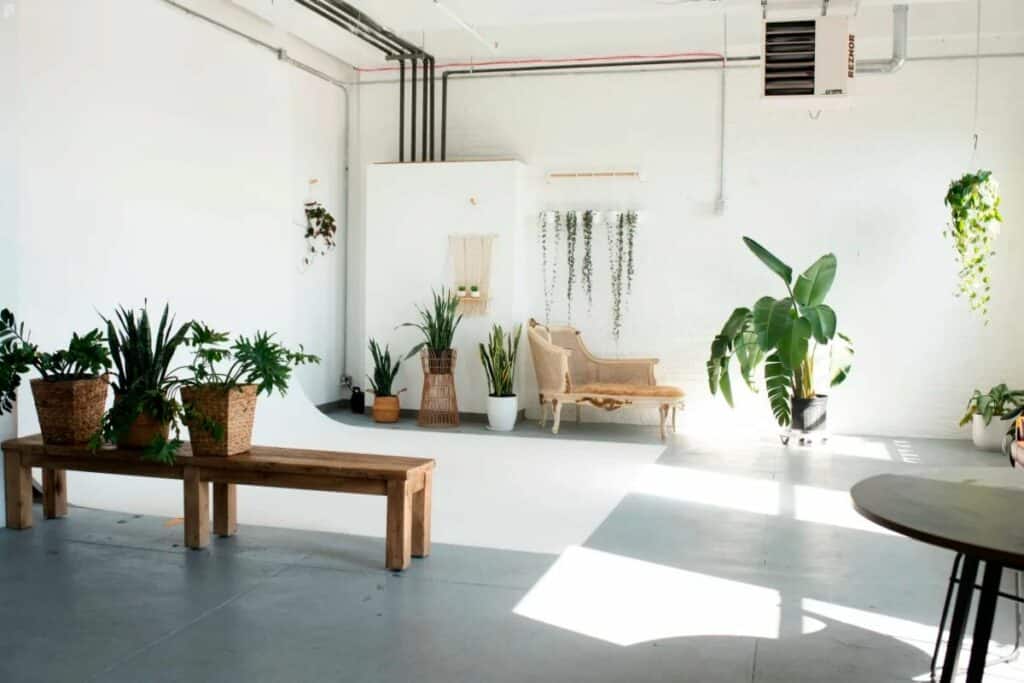 If you want to stay in close contact with nature, you should check out this little studio in Astoria, Queens County. You can take advantage of the different plants that are scattered throughout the whole location! The union of white and green really makes this studio one of a kind – and that's exactly why we've decided to include it in our list of studio photoshoot ideas in New York City! Book it here on Peerspace.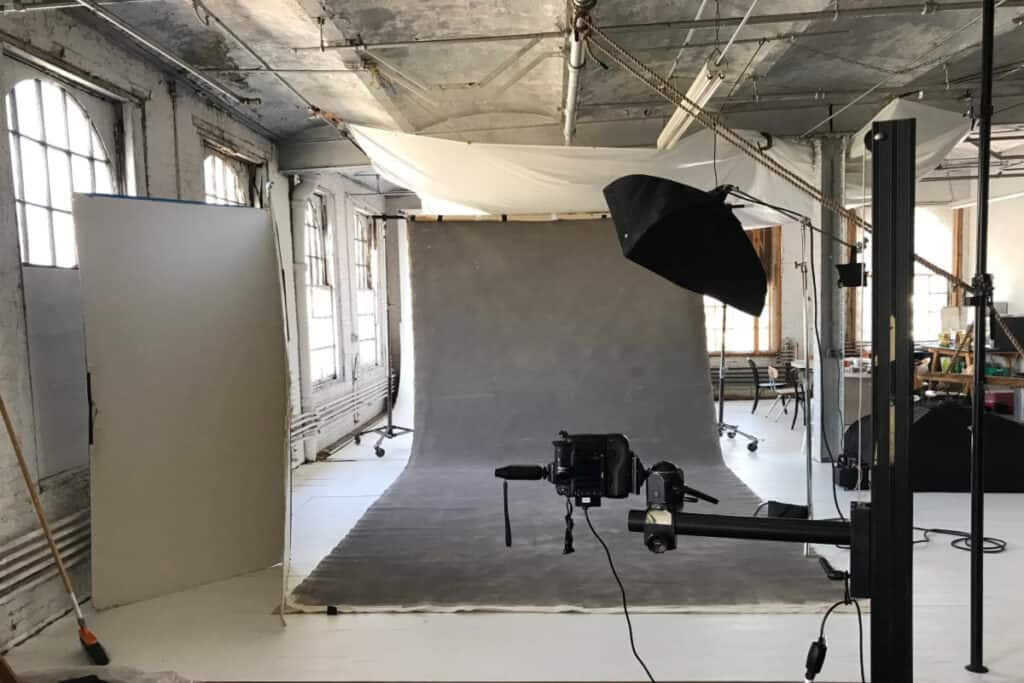 It's the ideal Peerspace spot for a twilight photoshoot that uses the golden hour. In addition, this photo studio – located on the last floor of an industrial building near Neward Airport – gives the opportunity to take advantage of the endless artistic possibilities of an abandoned building. And if that isn't enough artsy for you, keep in mind that the windows overlook the New Jersey sky because of the building's height!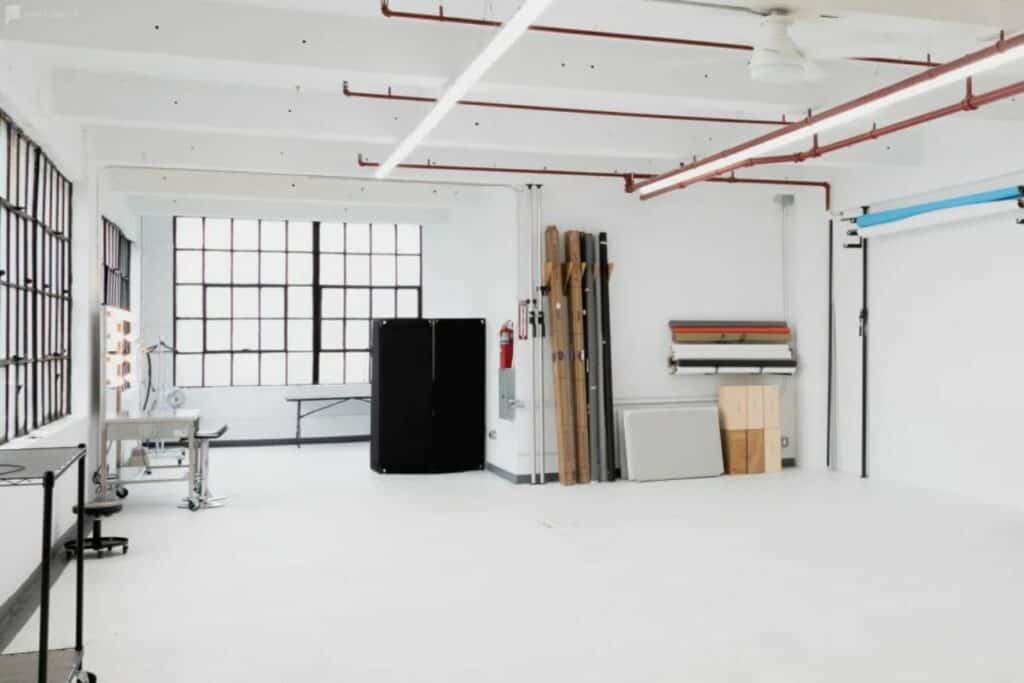 Do you want to be able to move without a care in the world freely? Well, look at what we found – it's an enormous photo studio! The lack of a cyclorama is counterbalanced by the astonishing backdrop and the amazing pieces of photographic equipment available, like different types of artificial lights and black-out blinds. Learn more on its Peerspace page!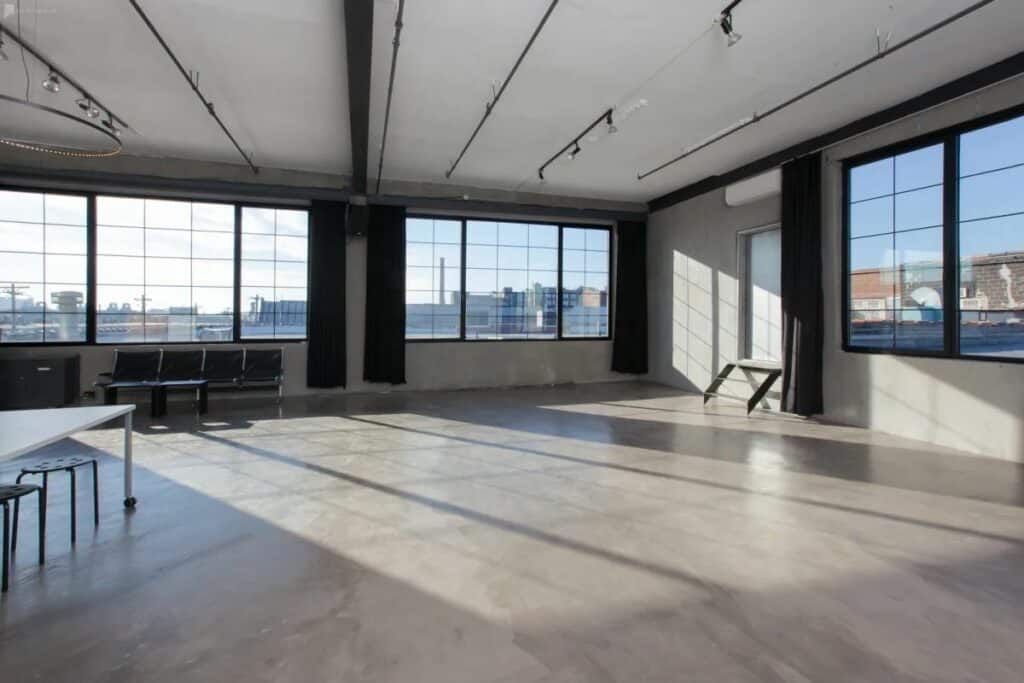 Simple. Elegant. Monochromatic. This loft, located in East Williamsburg, makes its simplicity its strong point. No frills and crazy stuff. It's a bright location, lit by the many windows scattered throughout the premises! Its simplicity is what makes this Peerspace studio suitable for every kind of photography – it's effortless to go from one extreme to another!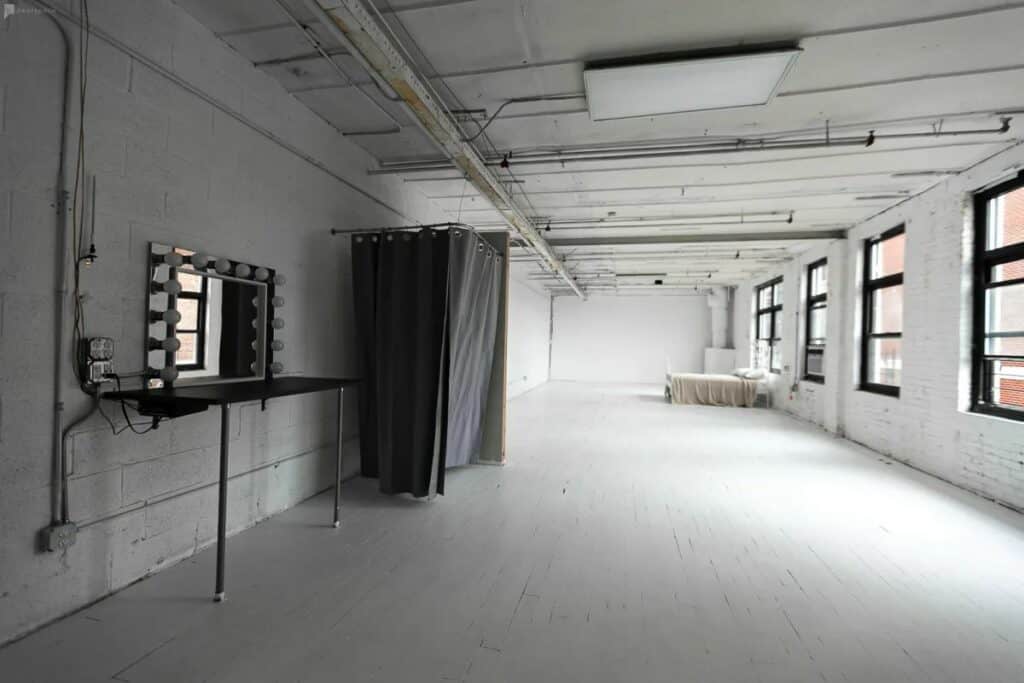 We will end this list of studio photoshoot ideas in New York City with a simple photo studio – entirely in white – with a peculiar texture. Both the exposed brick walls and the floors work together in creating a unique chiaroscuro. Bored with the same old plain light? This is the perfect spot, then! Book it today on Peerspace.

Get together somewhere better
Book thousands of unique spaces directly from local hosts.
Explore Spaces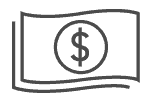 Share your space and start earning
Join thousands of hosts renting their space for meetings, events, and photo shoots.
List Your Space