12 Fun Luncheon Ideas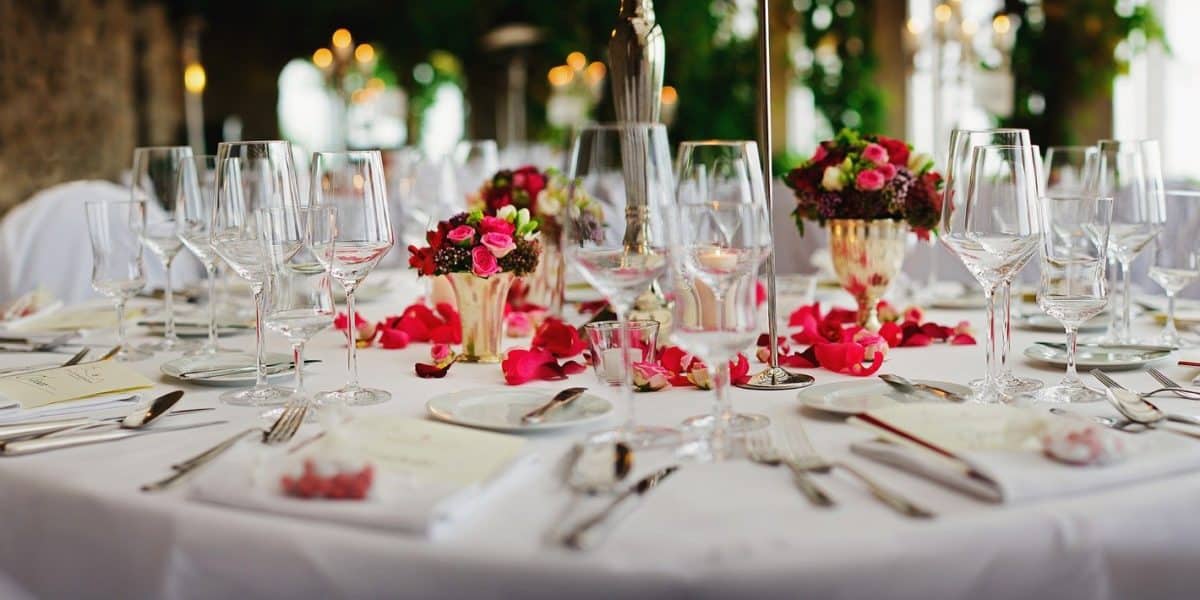 You've been to brunch, and maybe even brinner, but have you ever been to a luncheon? Unlike brunch, which tends to be more casual, a luncheon is a fancy meal served around the middle of the day. Think of it like a formal dinner, except around noon or 1 p.m. In fact, it's where the word "lunch" originally comes from! Occasions when you might plan a luncheon are for a fundraiser or award ceremony, or even for a wedding or baby shower reception. With that in mind, we've come up with these 12 fun luncheon ideas to help you start planning your event.


1. Have a ladies' luncheon
If you're looking for a fun occasion to get your female friends together, host a ladies' luncheon as an alternative to a girls' night out. Use it as an opportunity to try out these great classic luncheon recipes, which tend to be light, room-temperature foods — perfect for the middle of the day. Host it on a weekend afternoon, so you can spend as much time as you like catching up, and no one has to worry about getting up for work in the morning!


2. Rent a creative venue
Whether you need a fancy banquet hall for dozens of people or a quirky café for a small group, browse Peerspace to find a variety of fun luncheon ideas for the occasion. You can filter your search results by location, group size, budget, and other factors to find the perfect spot near you. Plus, Peerspace venues are offered by local hosts, giving you access to memorable venues that aren't listed on any other platforms!
If you need an amenity that isn't available at your venue, you can call up the Concierge service to arrange for a rental. From furniture and A/V gear, to professional catering services, we know all of the best vendors in your area and can take the stress out of planning and bringing your luncheon ideas to life.
3. Host a working luncheon
In these days of Slack meetings and online calendars, who has time for elaborate luncheon ideas? Make time for this important meal by hosting a working luncheon at a coworking space, so your guests can participate without feeling guilty about leaving the office. Rent a creative workspace in Seattle, San Francisco, or wherever you happen to be, with WiFi and A/V gear included in your rental. This is especially great for remote teams who don't get to see each other as often as they like and need an excuse to get together!


4. Have an outdoor luncheon
There's nothing like sitting at a big table with formal place settings outdoors. For the perfect mix of green grass and stylish furnishings, rent a venue with a backyard on Peerspace, such as this relaxing indoor and outdoor space in Silver Lake that can accommodate a small group on the lawn or in the house. If you want to get fancy, you can refer to it as an "al fresco" luncheon on your invitations.


5. Brighten up a rainy day
But don't let bad weather stop you! While an outdoor luncheon on a sunny day is ideal, you can host a rainy day luncheon, too. Warm up during the winter with these rainy-day recipes, or enjoy watching the spring showers from the comfort of a cozy Peerspace venue, such as this bright, plant-filled event space in Seattle.


6. Host a parent-teacher luncheon
Show your appreciation for your children's teachers by hosting a luncheon with your school's PTA. This is a great way to thank them for their hard work, while also providing an opportunity for all of the parents and teachers to get to know each other better. You can either host the event at the school's cafeteria or at a nearby restaurant — the luncheon ideas are endless.


7. Serve light cocktails
It's the middle of the day, so serving hard drinks or red wine just won't do. Come up with some creative cocktails that are light enough for a luncheon with one of these 14 fruit-inspired recipes. From limoncellos to frozen pisco sours, your guests will be refreshed without getting too tipsy.


8. Host a farm-to-table luncheon
This is a fun luncheon idea that can help you raise money for a local garden collective or urban farm. Instead of inviting friends, you can sell tickets to a gourmet meal featuring produce grown on-site. For example, the Alameda Point Collaborative hosts an annual farm-to-table fundraiser that costs $95 per person and takes place right in the middle of the farm.
9. Have a luncheon on a train
One of our favorite luncheon ideas is to go for a train ride. Many tourist trains have short scenic trips that take place around noon and include a meal, such as the Cape Cod Luncheon Train. If you have a large group, you can request a private table or book the entire car. In Michigan, the Murder Mystery Dinner Train includes a three-course luncheon along with a murder mystery!


10. Host a luncheon symposium
According to Wikipedia, a Ancient Greek symposium was the "part of a banquet that took place after the meal," and featured recitals, conversations, and other cultural activities. These days, a symposium usually refers to an academic conference, but you can combine it with a luncheon for a fun but educational gathering in your industry. For example, Gabrielle's Angel Foundation hosts a symposium and luncheon each year to foster collaboration on cancer research.


11. Have a brown bag luncheon
If you want to host a luncheon but don't want to deal with cooking and clean-up, you can host a brown bag luncheon instead. This is basically the BYO version, and it's a great option for when you have a guest speaker or a meet-and-greet, and the focus is on socializing rather than food. Ask everyone to bring their own lunch, but consider serving beverages and dessert.


12. Get inspired by a painting
This is one of those fun luncheon ideas that requires a little planning, but will make for a memorable event. Choose an Impressionist painting and recreate the scene, including any flowers, outfits, decor, and food that appears in the piece. This host used Renoir's Luncheon of the Boating Party for inspiration, but any painting that depicts a picnic or dinner party will do!


Planning a luncheon is a great way to host a fundraiser, show your appreciation for a parent or teacher, or get inspired by new ideas in your industry. Regardless of your reason for hosting a midday meal, we think these 12 fun luncheon ideas are a great place to start. Remember, you can search on Peerspace to find the perfect location to host your event, with catering options and furniture rentals just a phone call away through the Concierge service!



Get together somewhere better
Book thousands of unique spaces directly from local hosts.
Explore Spaces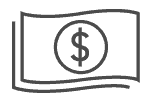 Share your space and start earning
Join thousands of hosts renting their space for meetings, events, and photo shoots.
List Your Space