11 Beautiful Maternity Photoshoot Ideas in Toronto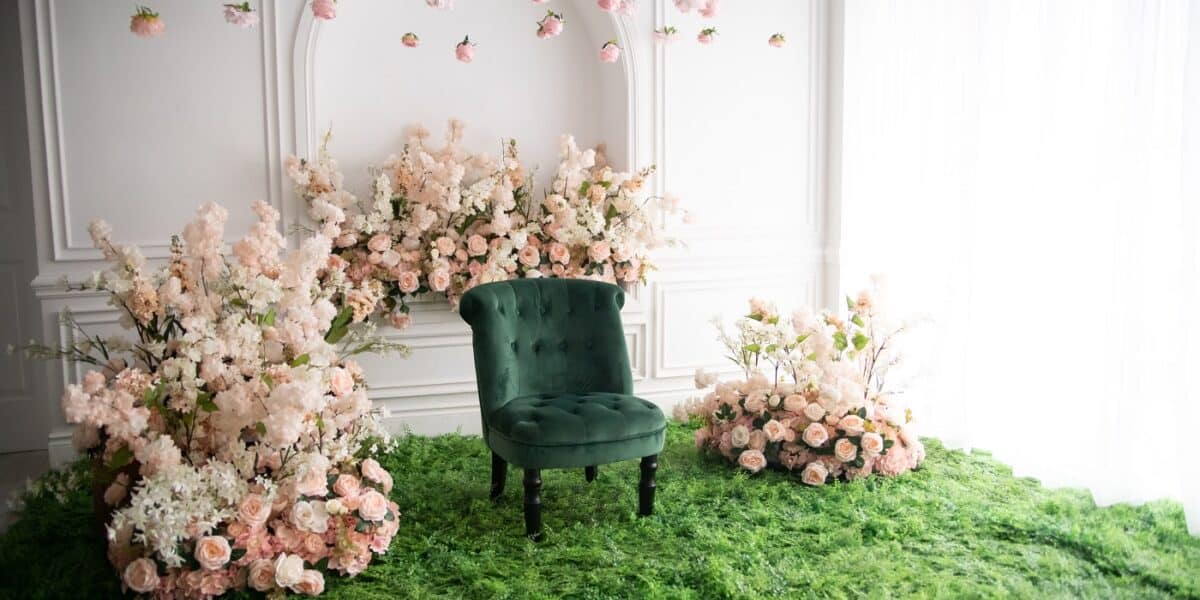 Consistently hailed as one of the most family-friendly cities in Canada, Toronto is home to over 2.4 million people and more than 80 different ethnic groups. It's one of the most multicultural cities in the world, and it's no wonder why so many parents choose Toronto to set down roots. And if you're looking for photoshoot ideas in Toronto to celebrate your growing family, then Peerspace is here for you! We've put together a list of our favorite Toronto photoshoot ideas, helping you find the perfect spot for maternity photos you'll treasure for a lifetime.


1. Snap spring-inspired pics all season long at the Queen's Manor Studio
No matter when your bundle of joy is due, you can welcome your baby with photos that celebrate the beauty of spring at any time of year at this Brampton photo studio. Featuring elegant all-white wainscoting and soft grey hardwood, the Queen's Manor boasts three different photo setups that incorporate springy floral arrangements. The dreamy and soft atmosphere will make expectant mamas feel like they're taking photos in a literal dream. And you can even rent it in conjunction with the next photoshoot venue on our list.


2. Capture fresh photos with feature walls at this bright and open studio
Located in the same studio space as the Queens Manor, this graceful photo studio will lend a bright and charming air to your maternity photos. Two bold white feature walls accented by rose gold barn doors provide a modern flair to this open space. The studio also has over 15 different backdrops on standby, providing a variety of options that will let your imagination run wild. Learn more about booking these versatile spaces today on Peerspace! 


3. Shoot dazzling maternity snapshots at Scarborough Bluffs
One of the most breathtaking natural features in all of the Great White North, Scarborough Bluffs has long been a hotspot for photographers from all across Canada. The bluffs meander for 15 kilometers along the shores of placid Lake Ontario, reaching heights of 90 meters at their tallest point. There's no better spot in Toronto for moms who want to bring a sense of natural wonder to their maternity photos! 
4. Welcome your baby with bohemian flair at this hip studio space in Brampton 
Inspired by the soft pastel architecture of Jaipur, India, this naturally lit photo studio brings the beauty of the Pink City to Toronto. Every wall in this studio sports a textured pink finish straight out of India's most beautiful metro. Elegant archways and cozy seating coves set this space apart, making this one of the most memorable venues on our list. Learn more about booking your maternity photoshoot here on Peerspace. 


5. Produce feminine photographs at the chic Emma Room in Concord
Located in the heart of Concord, this Parisian-inspired photo studio is tres petite—only 148 square feet—but it's big on chic, elegant style. Generous windows span an entire wall at the Emma Room, filling the space with warm natural light. Rose furniture accented with gold and pearl accessories creates a classy environment that's perfect for moms-to-be who want to live la vie en rose.


6. Feel footloose and fancy at Spadina House
Sitting atop a ravine that overlooks Toronto, this magnificent Edwardian mansion is one of the best examples of historic architecture in the city. First built in 1818 by a prominent Canadian politician, Spadina House has gone through a number of renovations over the 19th and 20th centuries.
This historic house showcases a distinctive evolution of architectural styles, including Victorian, Edwardian, Colonial Revival, Art Deco, and Art Nouveau. Today, the house is a museum, and its manicured gardens and courtyards are ideal for shooting maternity photos that exude old-fashioned elegance and charm.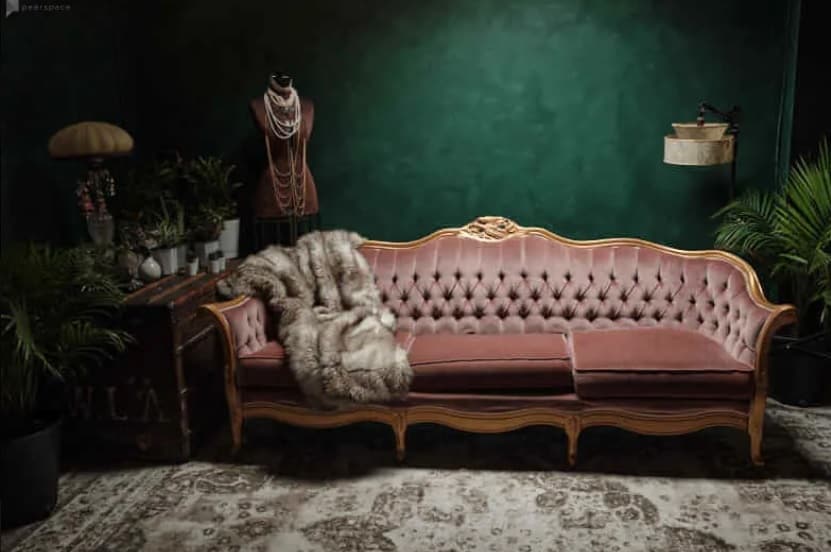 For moms who love all things vintage and glamorous, this eclectic production studio in downtown Toronto is the perfect place to snap timeless maternity photos you'll treasure for generations. There are five different sets to choose from at this 1800-square-foot production studio, each overflowing with a classic elegant style that blends the best of yesterday's style with today.
Small teams of less than five members can get discounted sessions, too, making this an appealing option for pros dealing with multiple clients. Check out all the deets on Peerspace. 
8. Breathe in the fresh air at Cherry Beach
Located at the end of Cherry Street on Toronto's outer harbor, Cherry Beach is just a 20-minute walk from downtown Toronto. Often hailed as one of the cleanest beaches in the city, this sprawling freshwater beach has beautiful views of the waterside, which will lend a serene quality to your maternity photos. Just imagine how much you'll glow with the sparkling water at your back and the open sky above you!  


9. Embrace Mother Nature in the urban jungle at Allan Gardens
Want to surround yourself with tropical plants without leaving the Canadian border? The indoor botanical gardens at the Allan Gardens Conservatory house thousands of different species of lush, tropical plants that make the perfect backdrop for maternity photos. The greenhouse's glass ceilings give a soft, dreamy warmth to the lighting here, which creates a particularly magical vibe. 


10. Celebrate all your baby's milestones at this open and airy studio 
For expectant parents who like to plan ahead, this light and airy space in Christie Pits is ideal for snapping photos at every stage of your child's life. Filled with toys, comfortable furniture, and an adorable woven bassinet, this bright studio space is set up with children in mind.
How cute would it be to take your maternity photos here then return once your baby arrives? You can both pose with adorable props and plush toys while you celebrate how much your little one has grown. Book it for all your family photos exclusively on Peerspace today!


11. Go on an island-hopping adventure at Toronto Island Park
Think going island-hopping is out of the question while pregnant? Think again. Located just a 13-minute ferry ride from downtown in the heart of Lake Ontario, Toronto Island isn't just a single island—it's actually a chain of 15 that are interconnected by bridges and pathways.
As one of the most popular recreational destinations in the city, the park is home to sandy beaches, grassy fields, beautiful bridges, and even a historic 200-year old lighthouse. There are plenty of gorgeous spots to snap your maternity photos here. Just hop on the ferry and get ready to explore!



Get together somewhere better
Book thousands of unique spaces directly from local hosts.
Explore Spaces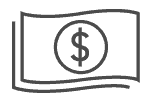 Share your space and start earning
Join thousands of hosts renting their space for meetings, events, and photo shoots.
List Your Space