10 Great Movies Filmed in North Carolina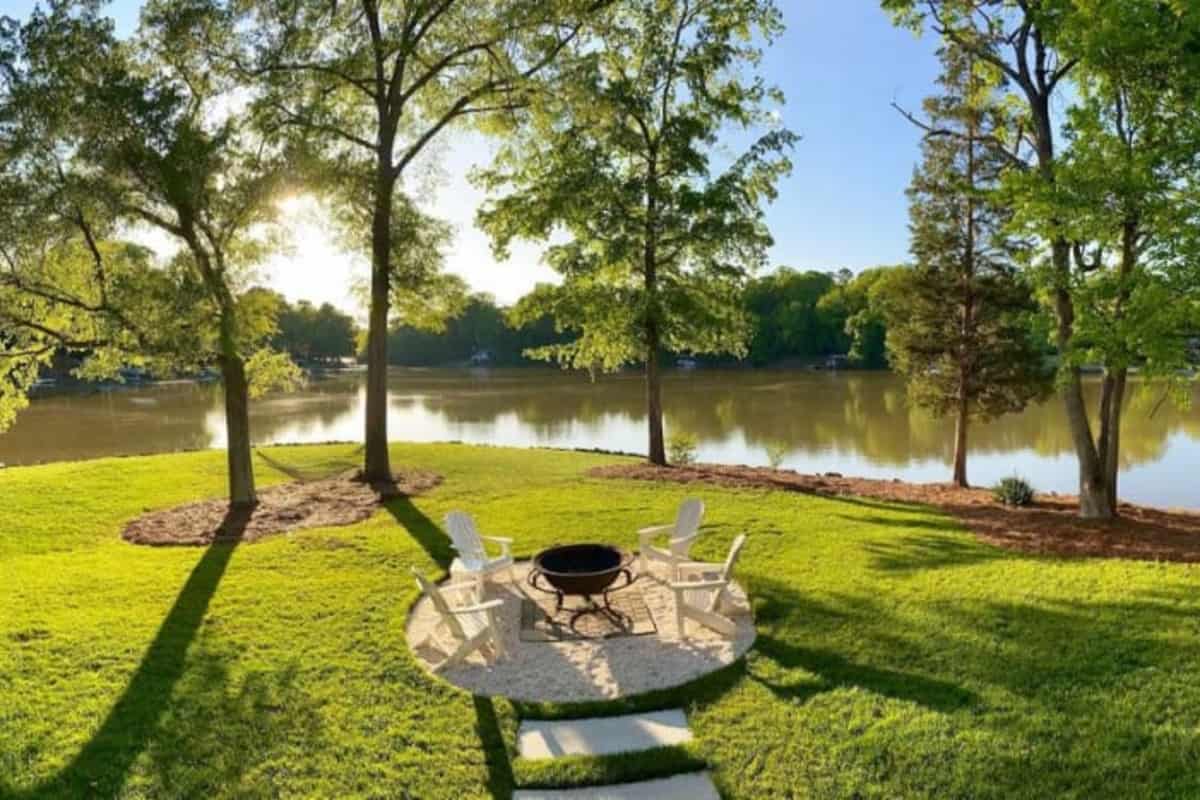 North Carolina's state tagline is "First in Flight," owing to the Wright Brothers' wise choice in 1903 to launch their first flying machine at the extremely windy Kitty Hawk on the Outer Banks shoreline. North Carolina has more than 300 miles of pristine Atlantic Ocean coast and yet it is far from famous for its beaches alone. The state's terrain rises up from sea level in the east to the beautiful Blue Ridge Mountains in the western part of the state where the highest point in the range is Mount Mitchell at 6,684 feet in elevation. Movies filmed in North Carolina can take advantage of its stunning coastline as well as its beautiful mountains.
As you browse our list of the best films shot in North Carolina, remember that Peerspace can help you find one-of-a-kind locations for your own film productions. Check out our platform, enter your filming location, and see all the stunning and practical spaces that pop up!
1. Dirty Dancing (1987)
Jennifer Grey stars as Frances "Baby" Houseman opposite Patrick Swayze as dance instructor Johnny Castle in this classic romantic comedy-drama. It takes place in 1963 at the fictional Kellerman's, a summer resort in the Catskill Mountains. There are love affairs and intrigue and an exciting dance contest where everything works out in the end. They filmed the movie at stunning Lake Lure, NC in the Blue Ridge foothills where, most importantly, the water temperature wasn't too cold to film multiple takes in the lake! It is a beautiful example of the best movies filmed in North Carolina.
2. Bull Durham (1988)
This film has it all: romance, comedy, and sports! Kevin Costner plays "Crash" Davis, a catcher a local team has enlisted to teach the rookie pitcher "Nuke" LaLoosh (played by newcomer Tim Robbins) the baseball ropes. Things get messy when Annie Savoy, a baseball groupie played by Susan Sarandon, shows up–she can't decide which player she likes better.  The location couldn't be more perfect, as they filmed movie at the historic Durham Athletic Park in Durham, NC. It is yet another fantastic location for movies filmed in North Carolina.
3. The Hunt for Red October (1990)
Sean Connery, Alec Baldwin, Scott Glenn, James Earl Jones, and Sam Neill star in this Cold War-era submarine spy thriller. Adapted from Tom Clancy's novel of the same name, it is the first film in a series of Jack Ryan thrillers. The story centers around the intrigue of a Soviet naval captain who wishes to defect to the US with his entire crew, thus giving the Soviets' most advanced submarine to the US military. While the story takes place in Maine, they filmed the movie on Lake James in western North Carolina, an idyllic setting for a family vacation.
4. The Last of the Mohicans (1992)
This film is an adaptation of James Fenimore Cooper's famous 1826 novel, The Last of the Mohicans: A Narrative of 1757. It stars Daniel Day-Lewis as Native American Nathaniel "Hawkeye" Poe and Madeleine Stowe as Cora Monro, daughter of the commander of Fort McHenry during the French and Indian War. Set in the Adirondack Mountains in 1757, Hawkeye must accompany Cora and her sister as they reunite with their father at the fort. The Blue Ridge Mountains of North Carolina stand-in for the more forbidding Adirondacks of New York. Filming took place at Lake James, Chimney Rock Park, and The Biltmore Estate, among other locations in North Carolina.
5. The Fugitive (1993)
Based on the TV series from the 1960s, Harrison Ford plays Dr. Richard Kimble, a man who has been framed for the murder of his wife in their Chicago home. When he is able to escape during a bus crash, he returns to Chicago in search of his wife's real killer and in an effort to clear his name. Tommy Lee Jones plays US Marshal Samuel Gerard, who must apprehend him. Directed by Andrew Davis, The Fugitive is one of the most exciting thrillers of the 1990s. One of the most dramatic chase scenes took place on North Carolina's Great Smoky Mountains at the Cheoah Dam, from which Dr. Kimble takes a death-defying leap.
6. Forrest Gump (1994)
Adapted from a novel of the same name by Winston Groom, Tom Hanks plays the loveable and kindhearted Forrest Gump through several decades of his incomparable life. Forrest not only witnesses major events in 20th-century American history but influences these events as well. While Forrest was from Alabama, the film was primarily shot in Georgia, North Carolina, and South Carolina. In fact, in Linville, NC one can visit the "Forrest Gump Curve" a section of the road where Tom Hanks' character actually ran.
7. Nell (1994)
Jodie Foster plays Nell Kellty, a woman who was raised in total isolation by her mother in a remote cabin. After her mother dies, Nell must face people and society for the first time and is taken under the wing of researchers including Dr. Al Paley played by Liam Neeson, an expert in autism spectrum disorder. He discovers that Nell does speak English but her accent and syntax are difficult to understand. While the court tries to lock Nell up in an institution, Dr. Paley successfully helps Nell communicate for herself in court and advocate for her right to live a life of freedom. The film was shot in the remote Fontana Lake region of the North Carolina mountains, a pristine setting for movies filmed in North Carolina.
8. The Green Mile (1999)
The film is adapted from Stephen King's novel of the same name. Tom Hanks plays a prison guard named Paul during the Great Depression of the early 1930s. Michael Clarke Duncan plays a death row inmate named John with purported supernatural abilities witnessed by Hanks's character. The death row corridor is called "the green mile." Is John really able to heal people and animals with just his touch? Has he been convicted of a crime he did not commit?
9. Junebug (2005)
Embeth Davidtz plays art dealer Madeleine who moves to North Carolina from Chicago with her husband to pursue an artist and also meet her husband's family. Filmed in Greensboro and Winston-Salem, the setting brings a down-home southern sense of Americana to the film.
10. Three Billboards Outside Ebbing, Missouri (2017)
Frances McDormand plays Mildred Hayes of Ebbing, Missouri. Mildred attempts to investigate her daughter's violent death after the local police are unsuccessful. She installs billboards outside town in an attempt to keep the investigation fresh in the minds of the townspeople. Filmed in Asheville, NC, the billboards are no longer there, but the area is extremely scenic and worth a visit. 
Movies filmed in North Carolina: conclusion
We hope you've learned a lot about the tp movies filmed in North Carolina. We also hope you consider booking a Peerspace venue for your next film or photoshoot production! Check out what we have available to rent by the hour in your location. Who knows, you may find the locations that inspire your current and future creative works.
Get together somewhere better
Book thousands of unique spaces directly from local hosts.
Explore Spaces
Share your space and start earning
Join thousands of hosts renting their space for meetings, events, and photo shoots.
List Your Space