10 Great Movies Filmed in New Orleans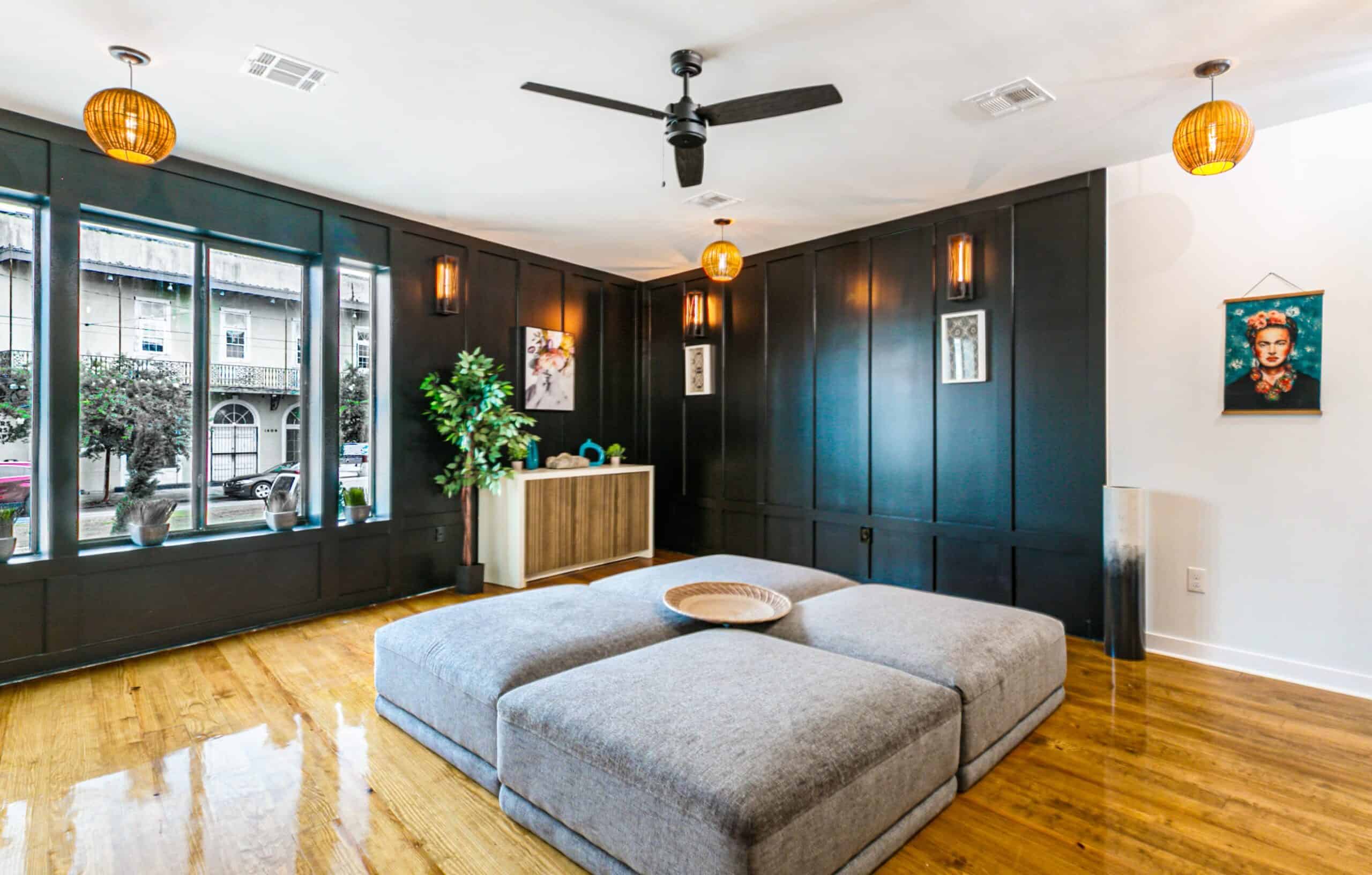 New Orleans is a city of intrigue and mystery with magic bubbling just below the surface. It's no wonder so many movies were filmed in New Orleans! In comparison to the fast pace and hustle of the Big Apple, the slow pace of New Orleans struck local columnist Betty Guillard as "The Big Easy" in the 1960s, but it's possible the African American and jazz communities referred to the city as Big Easy long before she put it into print.
Wherever it originated, the moniker has stuck. Is it the intense and languid heat that has fostered a laid-back atmosphere and love of easy living? Enjoy this selection of compelling movies filmed in New Orleans and draw your own conclusions. And don't forget to check out Peerspace if you yourself are in search of photo and film shoot locations in New Orleans.
1. A Streetcar Named Desire (1951)
Renowned director Elia Kazan adapted a play by Tennessee Williams in this movie starring the incomparable Vivien Leigh as Blanche Dubois and Marlon Brando as her brother-in-law, Stanley Kowalski.
When Blanche comes to New Orleans to live with her sister Stella and Stella's husband, Stanley, there is immediate friction between them, owing to Blanche's careful refinement and Stanley's brutish behavior. Views of New Orleans' French Quarter add atmosphere to the mix. Over time, Blanche can no longer keep the secret of what brought her to New Orleans and Stanley incites an irrevocable family breakdown. 
2. Easy Rider (1969)
Dennis Hopper directed and starred in this "on the road" adventure drama with Peter Fonda that became a counter-culture touchstone for the hippie era. The pair, flush with drug money, begin their motorcycle journey in Los Angeles and travel through the Southwest, with their destination being Mardi Gras in NOLA.
Easy Rider has become one of the quintessential movies filmed in New Orleans with lots of action in the French Quarter during the Mardi Gras parade as well as a trippy scene in the famous St. Louis cemetery. The film confronts themes of rejection of the dominant culture and the inevitably violent reaction of "upstanding American citizens" to the free-loving, liberal drug-taking kids of the new counterculture movement.
3. Cat People (1982)
Paul Schrader directs Nastassja Kinski, Malcolm McDowell, and John Heard in this fantasy horror film set in New Orleans. Kinski plays Irena who visits her brother Paul played by McDowell. New Orleans imparts a dream-like quality to their experiences together as Irena discovers an outlandish truth about her true reality. If you enjoy the horror genre, Cat People will not disappoint!
4. The Big Easy (1986)
Jim McBride directs this romantic thriller set in New Orleans. Dennis Quade plays Remy McSwain, an unorthodox police lieutenant who doesn't always conduct his police business ethically. Ellen Barkin plays Anne Osborne, the DA charged with investigating rampant police corruption. When Osborne discovers the extent of the corruption in town, the supporting cast, including Ned Beatty and John Goodman, put up a raucous fight.
5. JFK (1991)
Director Oliver Stone adapted and directed this epic historical thriller that follows Kevin Costner as New Orleans District Attorney Jim Garrison in the prelude to the November 1963 assassination of President Kennedy. The movie was quite controversial at its release because Stone presents a "counter myth" to what he called the official Warren Commission's "fictional myth."
The viewer is free to draw their own conclusions, but was DA Garrison on to something here? Will we ever really be sure about who is responsible for the assassination of President Kennedy?
6. Interview With the Vampire (1994)
Adapted from Anne Rice's bestselling book and directed by Neil Jordan, the film stars Tom Cruise as Lestat and Brad Pitt as Louis. The story follows the pair from Louis' first day as a vampire in 1791 New Orleans through to the present day, as Louis is interviewed by a reporter in modern San Francisco. It is a fascinating and sweeping portrait of a relationship encompassing centuries.
7. Deja Vu (2006)
Directed by Tony Scott, Deja Vu is a sci-fi action thriller starring the inimitable Denzel Washington as Special Agent Douglas Carlin of the ATF. He joins Val Kilmer as FBI agent Paul Pryzwarra in investigating a devastating act of domestic terrorism in which 500-plus soldiers are killed on a ferry out of New Orleans.
When Pryzwarra invites Doug to join a special investigative team, he introduces him to a top secret government tool called "Snow White," and this is where the storyline gets extremely complicated.
8. When the Levees Broke: A Requiem in Four Acts (2006)
This is the only documentary in this list of movies filmed in New Orleans and it's an important one. Director Spike Lee's movie about Hurricane Katrina and its tragic aftermath is real and raw as it depicts a city on its knees and underwater. Lee doesn't flinch at depicting the suffering, and he doesn't sanitize the facts of the government's response.
9. The Curious Case of Benjamin Button (2008)
Brad Pitt stars as Benjamin Button in director David Fincher's fantasy romantic drama set in 20th century New Orleans. Benjamin comes into the world as an older adult man and ages backwards throughout his life.
We learn that he has been affected by a magical clock that only runs backwards, in the clockmaker's attempt to bring back all those lost in WWI. How sad for the love of Benjamin's life, Daisy Fuller played by Cate Blanchett, to be so out of sync with her love, since she and Benjamin are only of comparable age for a very short time.
10. Bad Lieutenant: Port of Call New Orleans (2009)
Directed by Werner Herzog, this is a classic American crime drama starring Nicolas Cage as New Orleans police sergeant Terence McDonagh. While executing a heroic rescue, McDonagh is badly injured. He is lauded for his bravery and given a medal, but McDonagh becomes addicted to the legal painkillers prescribed to treat his injury and quickly spirals downward.
He starts using illegal drugs with his girlfriend, played by Eva Mendes, and proceeds to make lots of bad decisions, on and off the job. Herzog treats the viewer to many beautiful shots of NOLA, so this is highly recommended among movies filmed in New Orleans.
Get together somewhere better
Book thousands of unique spaces directly from local hosts.
Explore Spaces
Share your space and start earning
Join thousands of hosts renting their space for meetings, events, and photo shoots.
List Your Space