10 Great Movies Filmed in New York City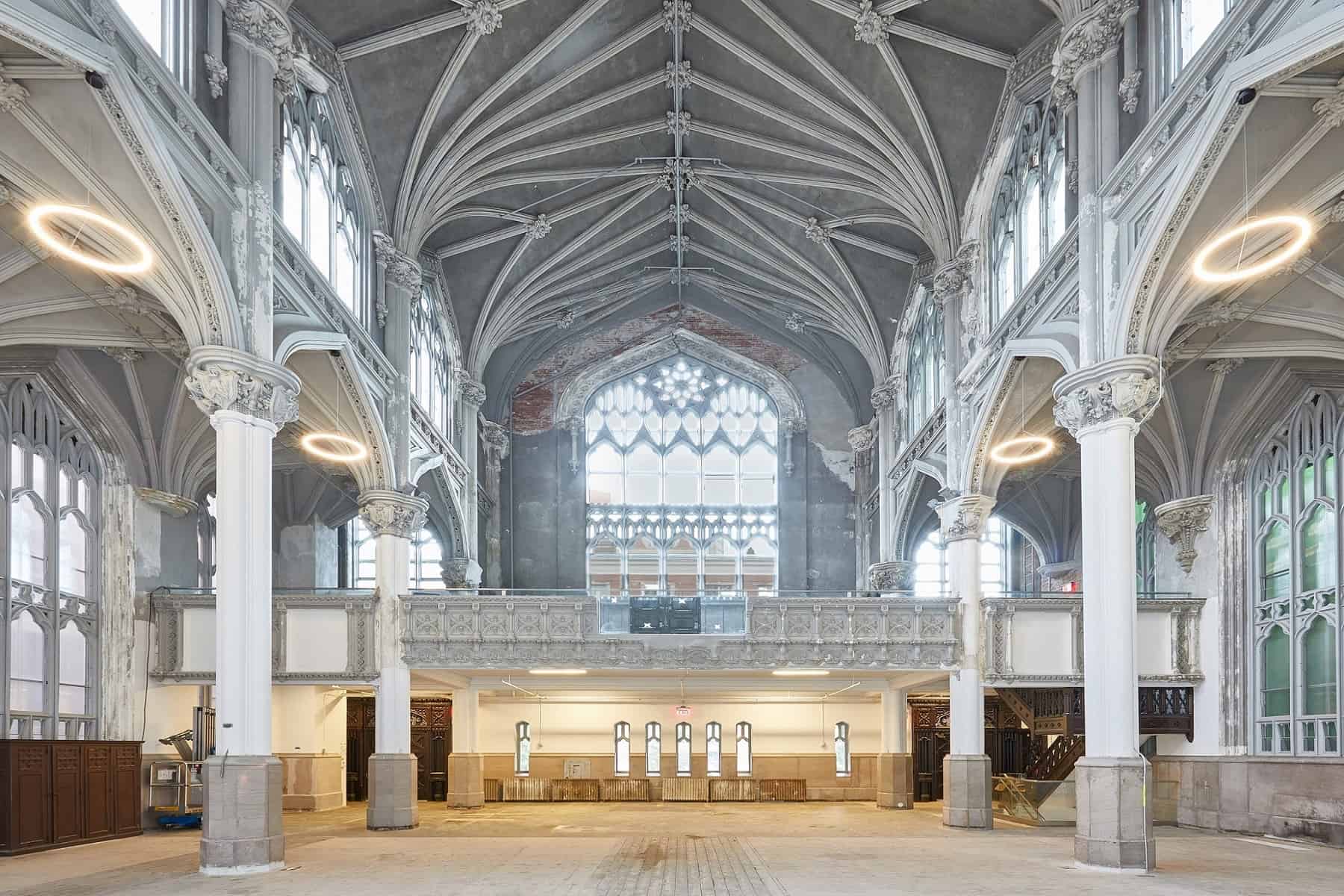 There is no place like New York City. Each borough, from the Bronx and Manhattan to Brooklyn, Queens, and the often overlooked Staten Island, has a vibrant culture all its own. NYC is especially extraordinary for its scenic landmarks and filming locations. Check out this variety of noteworthy movies filmed in New York from different eras and genres!
The one thing you can count on about New York City is that it is always changing—last year's favorite may be eclipsed by this year's blockbuster. Keep in mind that Peerspace can help you to find photo and film shoot locations in New York City. And in the meantime, check out these NYC movie favorites.
1. Breakfast at Tiffany's (1961)
How many people have idolized Holly Golightly's style and dreamed of finding their fortune in New York City? Audrey Hepburn's characterization of Holly Golightly is so iconic that a remake has always been deemed an impossibility. Among the most iconic movies filmed in New York City, this Hepburn classic is unforgettable.
Directed by Blake Edwards, the movie follows Holly after she's transformed herself from a country girl to a society party girl. She's doing all she can to scrape together enough money to maintain her lifestyle. Luckily, Holly is befriended by a neighbor named Paul, who rescues her when she gets caught up unknowingly in illegal intrigue. But does Holly ultimately find exactly what she needs? 
2. Midnight Cowboy (1969)
Directed by John Schlesinger, Midnight Cowboy was extremely controversial when it was released in 1969. The subject had never been so honestly dramatized on screen before and the raw portrayals by Jon Voight and Dustin Hoffman as they struggled for survival on the streets of New York were extremely compelling.
Voight plays country boy Joe Buck. He meets "Ratso" Rizzo, a street hustler with a limp played by Dustin Hoffman and the two men team together. As Ratso's health declines, Joe cares for him with predictably dire results. The movie is a poignant and shocking glimpse into the underbelly of the city, and it is impossible to look away.
3. Taxi Driver (1976)
Directed by Martin Scorsese, Taxi Driver follows main character Travis Bickle, a Vietnam War veteran who drives a cab at night through New York City. The movie was critically acclaimed but also extremely controversial due to the nature of actor Jodie Foster's role.
Robert DeNiro gives a tour de force performance as Travis Bickle descending into madness. Filmed in the 1970s when many movies filmed in New York depicted the city as gritty and menacing, Scorsese is particularly adept at highlighting the city's pathos.
4. Saturday Night Fever (1977)
This is John Travolta's breakout role as Tony Manera, a working-class guy from Brooklyn who becomes the king of the dance floor every weekend at the disco. It is only while dancing that Tony can earn the adoration of others and thus feel any sense of self respect.
There is a dance contest, but the plot isn't all dancing—a gang fight, a terrible accident, an old girlfriend, and a shiny new girlfriend from Manhattan all figure into major life changes for Tony. Set to the music of the Bee Gees, Saturday Night Fever defined the beginning of the late-'70s disco era. Surprisingly, John Badham's adept direction helps the film stand up to viewing by a 2020s audience. 
5. Ghostbusters (1984)
The Ghostbusters ensemble cast cut their comedy chops on Saturday Night Live. Dan Aykroyd, Bill Murray, and Harold Ramis star as parapsychologists by day and ghost hunters by night. Set in New York City, it is a lighthearted mix of comedy, horror, and action that became an immediate blockbuster with spinoffs into a multimedia goldmine of sequels, videos, comics, games, and theme parks.
6. Wall Street (1987)
Conceived and directed by Oliver Stone as a tribute to his stockbroker father, Wall Street epitomized the late-1980s NYC corporate raider culture where finance guys became immensely wealthy by buying up and dismantling underperforming companies.
Michael Douglas won an Oscar for his portrayal of slick corporate raider Gordon Gekko, while Charlie Sheen portrays the young but upwardly mobile Bud Fox, a junior stockbroker climbing the ladder armed only with his wits and cunning. Many twists and turns later, who will get what's coming to him?
7. Do the Right Thing (1989)
Spike Lee wrote, directed, and starred in this iconic movie that explores the tensions between the African American and the Italian American communities living and working side by side in a Brooklyn neighborhood. Lee plays Mookie, who works delivering pizzas for Sal, played by Danny Aiello.
Sal keeps a "wall of fame" in the pizzeria populated by Italians and when asked by a customer to include African Americans on his wall he refuses. Tension erupts into violence and a beloved neighbor is killed. What will it take to create understanding and restore peace and harmony?
8. Home Alone 2: Lost in New York (1992)
Macaulay Culkin plays Kevin McCallister in this sequel that is bigger and better because it is set in NYC. Luckily, Kevin nabbed his father's credit card before he inadvertently boarded a plane for NYC because things can get expensive! Director Chris Columbus includes a flawless chase scene through the famous Plaza Hotel that is particularly iconic. 
9. The Amazing Spider-Man (2012)
Marvel Entertainment has had an excellent run of superhero movies filmed in New York. Starring Andrew Garfield and Emma Stone, this movie follows the story of Peter Parker, who sneaks into a lab in search of his disappeared parents.
While there, Peter is bitten by a genetically-altered spider and soon develops amazing spider-like abilities including super strength and agility. Of course he decides to use his newly won powers for good and proceeds to save New York City from bad lizard people. A must-see!
10. West Side Story (2021)
The story of star-crossed lovers is ancient. Shakespeare tried his hand at it in the 1590s with Romeo and Juliet, but he was likely adapting even earlier stories. Based on the 1957 Broadway musical of the same name with music by Leonard Bernstein and lyrics by Stephen Sondheim, Spielberg's reimagining is one of the most contemporary movies filmed in New York on this list.
Like the 1961 film version, it is set in 1950s New York City where Maria, a girl of Puerto Rican descent meets Tony, a boy of Caucasian descent at a school dance. They fall in love immediately, but this leads to predictably tragic consequences. 
Get together somewhere better
Book thousands of unique spaces directly from local hosts.
Explore Spaces
Share your space and start earning
Join thousands of hosts renting their space for meetings, events, and photo shoots.
List Your Space