The 8 Best Pet Photographers in New York City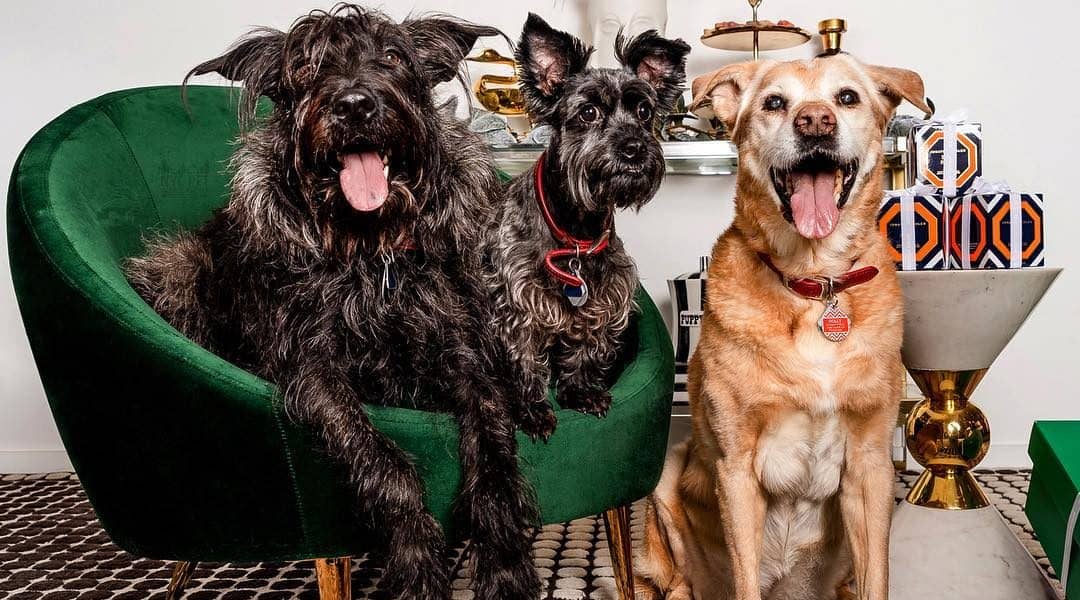 New York City is simultaneously a strange and wonderful place for professional pet photographers to set up shop. Despite being a super-competitive market and presenting unique logistical challenges when it comes to on-site shoots, NYC has an upside. In fact, it offers a virtually endless client base of animal lovers hungry for timeless images of pets. But you can be sure the professionals we've highlighted on our list of the best New York City pet photographers have distinguished themselves for going beyond the "cute" factor.
Some embrace the goofy and lighthearted nature of the genre. Still others have mastered the production of sleek, magazine-ready images. Regardless of their particular style, all the photographers profiled below have demonstrated real-deal technical chops when it comes to shooting and editing professional-quality images of our furry companions.
After beginning her career in fashion, Shaina Fishman has since established her commercial photography company specializing in animal shoots. However, unlike most NYC pet photogs, she works with wild and domesticated animals alike. Shaina's ability to move seamlessly between her studio and on-location shoots is notable. It's also one of the reasons her pet photography remains in such high demand with advertising, editorial, and corporate clients in New York City and beyond.
Furthermore, she clearly has a knack for capturing the humorous side of her animal subjects. In her own words: "Using a graphic and modern approach my images are playful, humorous, and personify the animal subjects. For me, pets are more than companions who get the slippers… Although, I wish my dog got my slippers. Animals, wild and domesticated, give me happiness, loads of inspiration, and allow me to unleash my creative side (pun intended!)"
Given Stacey Axelrod's long track record of advocating on behalf of animals, it's not so surprising that she's shifted her photography career into the realm of professional pet portraiture. Before founding her company, NYC Pet Photographer, Stacey spent five years as a staff photographer for the American Society for the Prevention of Cruelty to Animals and one year as the staff photographer/videographer at Best Friends Animal Society.
In fact, she remains active in the animal rescue world by lending her talents to multiple organizations, including Foster Dogs, Inc. and Why We Foster. She even hosts the Why We Foster podcast, which you can check out right here.
This experience, combined with her educational background in photojournalism, has helped elevate her name to the top of New York City's crowded pet photography market. Stacey is especially skilled when it comes to creating bright outdoor images full of warm colors. She also prides herself on collaborating closely with clients to identify prime locations and innovative conceptual approaches to shoots.
Rachel Eve doubles her time between running her pet photography business and her day-time job as a licensed veterinary nurse. However, it's these roles that allow her to form unique relationships with clients who want to express their attachment to pets.
One of Rachel's signature moves is bringing to the forefront the cuteness factor of cats and dogs. By working on location and relying on her expertise in shooting in natural light, she captures pets in playful action scenes.
And despite being one of the youngest names on our list of the best New York City pet photographers, Rachel is clearly an up-and-coming star with a bright future in front of her. In her own well-spoken words: "Nothing brings me more joy than capturing the personality, beauty and love our pets bring to the world so we can have those memories with us forever."
There's a great reason why Natalie Sieber's Instagram account has garnered thousands of followers. Her portfolio is chock-full of surprises and fun twists on the pet photography genre. In fact, underwater shots of cats, couples posing with their puppies, and sporty images of pet owners and their furry friends set against iconic NYC scenes are typical of her work.
Natalie's work reveals the mark of a professional accustomed to making complex shots appear simple. Furthermore, her editing and framing decisions have a way of conveying emotions tailor-made to the particular pup or feline subject. It's that kind of thoughtful approach that sets her among the best New York City pet photographers.
Natalie is based in both NYC and Los Angeles. And we love how she describes her process. "I'm a lover of spontaneity which drives my skill for shooting on location and capturing intimate moments between humans and animals. Having worked with animals from a very young age, I have a lot of insight for how to bring out the best in every animal I photograph."
Despite being a relatively new arrival on the New York City scene, Flobo Photo's Andrew Leal has a growing presence in the city's pet photography world. His images of dogs tend to seek out striking facial expressions, revealing canines at their most quirky and vulnerable moments.
Before relocating from Texas, Andrew spent time photographing dogs for Zilker Bark, Austin's top professional dog photography brand. Though dogs are clearly one of his passions, he frequently crosses over into sports and travel photography.
So how does Andrew manage to bring out your pup's personality so well? "I approach dog photography in the same way as human portrait photography: I pose them, direct them, find their strengths and expose their best selves. At times I get licked, chewed on or tackled, but it's all part of the job."
Leslie Leda is a New York City and New Jersey-based pet photographer who shoots for clients around the country and world. She capitalizes on her high-level editing expertise and comfort working in natural, outdoor settings.
In fact, Leslie has a style that simultaneously merges dark values with intensely bright colors. The result is a captivating portfolio of photographs that are perfectly suited for clients desiring large decorative wall prints in their homes or office spaces.
Beyond the commercial side of her work, Leslie is an active member of Hearts Speak, a global community of artists and photographers that uses its collective skills to support shelter pets and animal rescue organizations.
We adore the pet portraits Dan of NYC Pet Photography creates since they focus squarely on your precious, beautiful pet. Like many other New York City pet photographers, Dan is a long-time animal lover and even donates shoots to local shelters to spread the message about adopting pets.
But it's not just dogs and cats that cross his lens. In fact, check out his portfolio, and you will see adoption-ready reptiles, as well as sweet portraits of people and their pets. It's heart-warming stuff, which is exactly what you want from your pet photographer.
Kira is one of a handful of New York City pet photographers who specialize in lifestyle photography as a whole. But we simply adore her pet portraits. Thanks to her natural-light aesthetic and appreciation for genuine moments, she captures your pet just being him or herself. Looking through her portfolio, you'll notice many of her pet portraits include humans, capturing the loving bond between the two.
As Kira puts it: "I want to document your pet as the lovely beings you see them as, and to achieve this, I capture both posed and documentary-style photographs". She also works with small, local businesses to create beautiful art products of your pet's photo session.
We love Brooke Jacobs's deceptively simple images. In fact, she's one of the only New York City pet photographers whose work looks like it belongs on a wall calendar. Most of the photos she takes of a cat or dog have a plain white background and the animal in question looking into the lens. Some photos have minor props, like the bowl in the photo above or a pet wearing a hat, but for the most part, it's just the pet and her lens.
But this simplicity tells us loads. For one thing, Brooke clearly knows how to wrangle and calm your fur children, as each pet is sitting serenely before her camera. And for another, she knows that loads of props and wild settings do not necessarily enhance a pet portrait. Pets are naturally adorable. And if you choose Brooke to take your pet's photo, you will never forget that fact.
New York City pet photographers: conclusion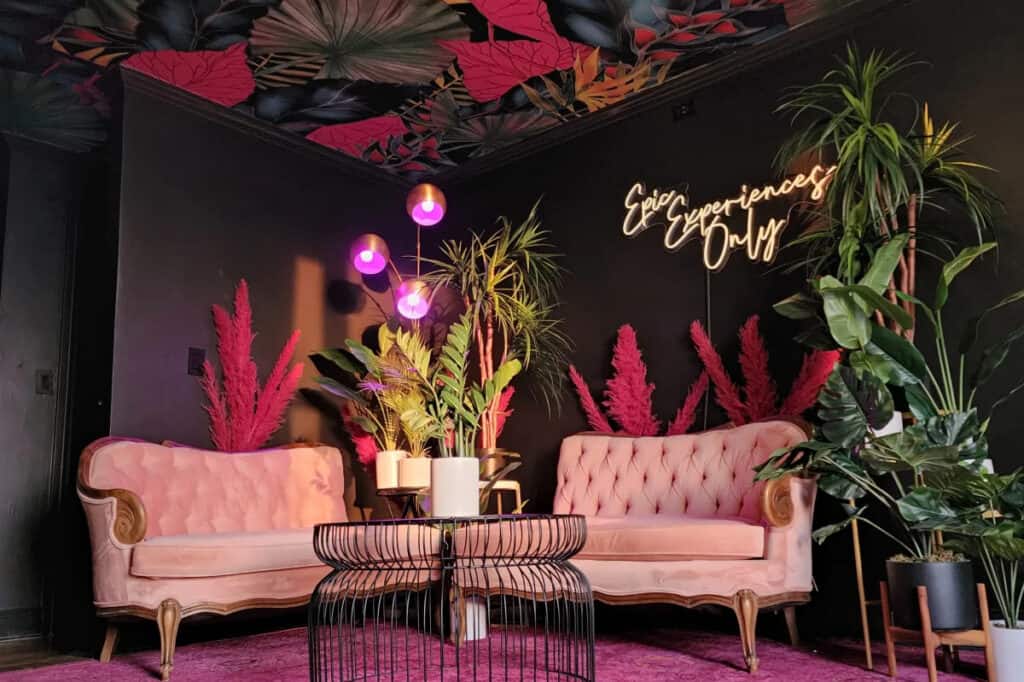 We've had fun getting to know the best New York City pet photographers, and we hope you have, too. Now get out there and hire one!
Once you do, come back here to Peerspace and search for an amazing indoor or outdoor photoshoot location. As the largest online marketplace for hourly venue rentals, we have hundreds of hidden gem spaces in NYC for you to discover. In fact, you can say that we make it easy to book spaces that are just as cool as your pet.


Get together somewhere better
Book thousands of unique spaces directly from local hosts.
Explore Spaces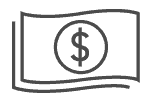 Share your space and start earning
Join thousands of hosts renting their space for meetings, events, and photo shoots.
List Your Space