10 Family Photoshoot Ideas in Charlotte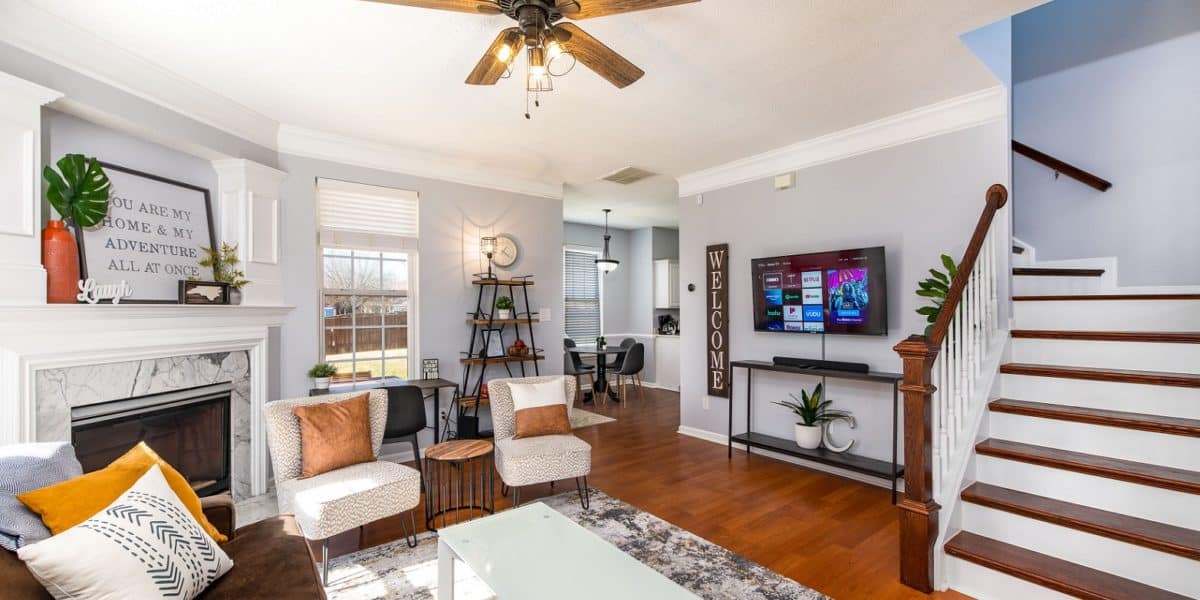 Charlotte may be known for NASCAR and great Southern food, but did you know it's also absolutely gorgeous? From the greenway and the botanical garden to kids museums and a gold mine, the Queen City has so much to offer a family of any size. If you're looking to take some family photos in the Charlotte area, you're in luck because there are so many great options when it comes to venues. Take a look at these unforgettable family photoshoot ideas in Charlotte for truly spectacular results.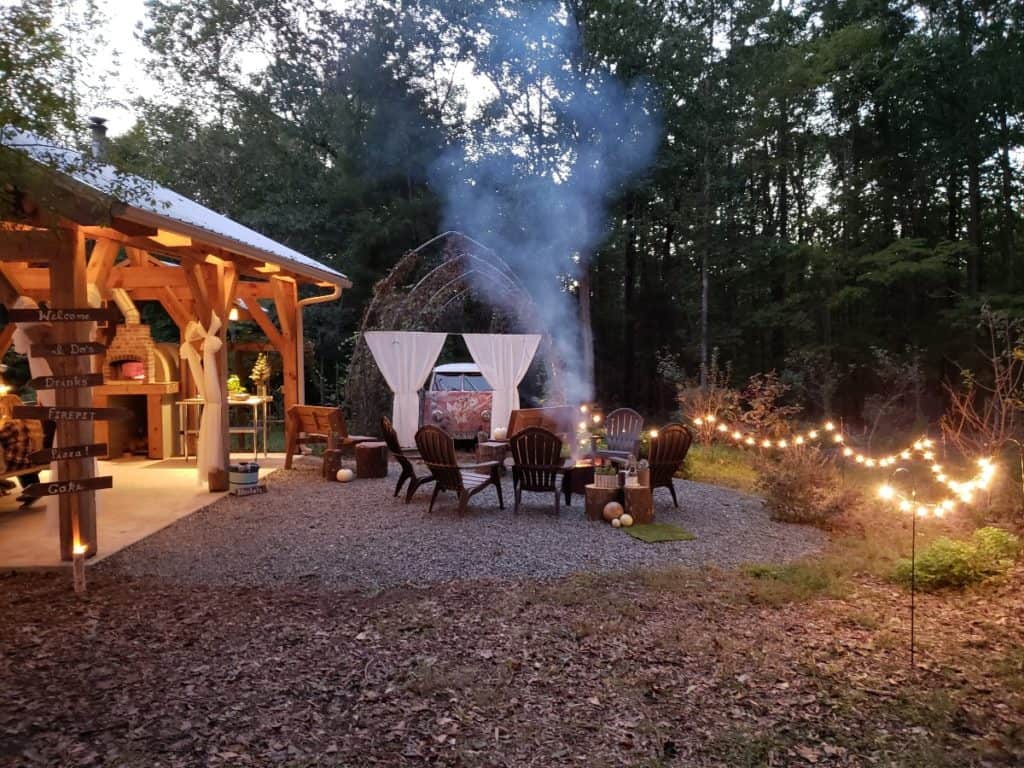 We're kicking off our list with an amazing find, nestled in nature but still accessible from the city. This incredible spot is conveniently located just a couple miles northeast of the Charlotte city limits. This outdoor venue is perfect for a big family photoshoot due to its wide-open space and tree-lined privacy. The heart of this property is the timber frame pavilion, home to Eva, the wood-fired brick oven. Whether you stage a dinner scene, huddle 'round the fire, or gather between the trees, you're sure to come away with gorgeous pictures.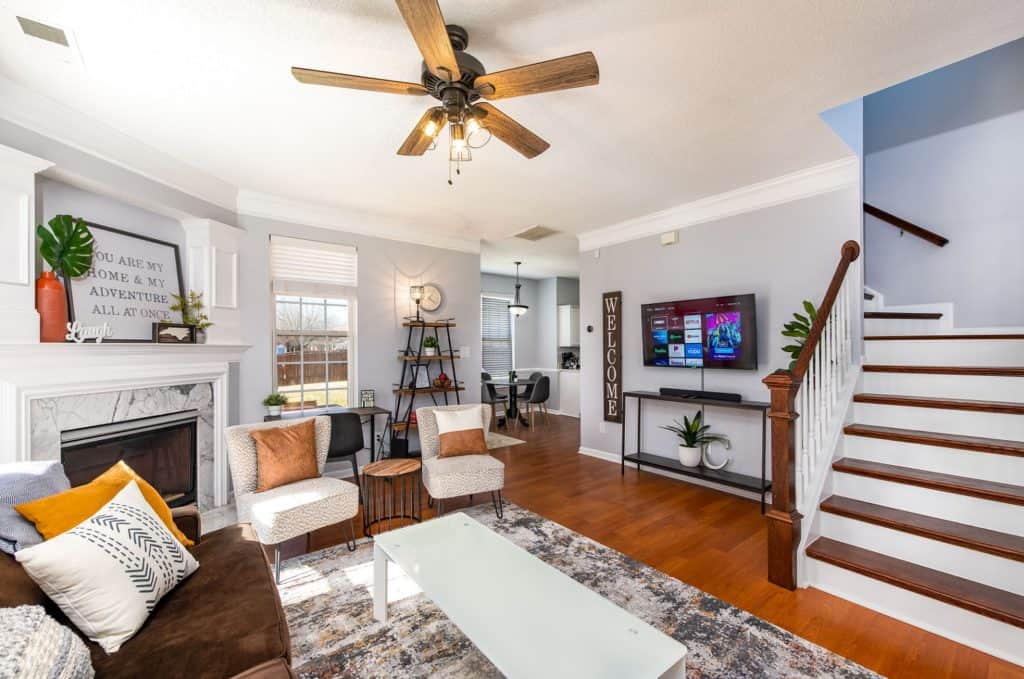 Up next is a trendy house with plenty of room for a great photoshoot. Found in the neighborhood of Yorkshire, this two-story home has a well-lit living space that would make for an excellent family photo backdrop. The furnishings are all stylish and up to date and the white marble fireplace anchors the room.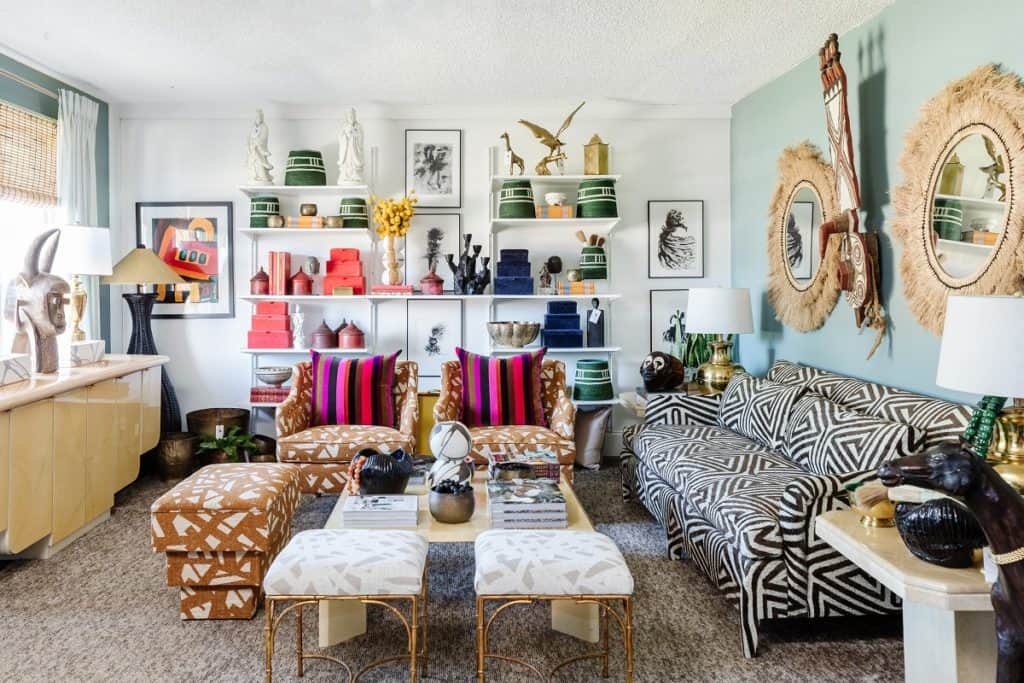 This is an incredibly unique space and easily one of our favorite family photoshoot ideas in Charlotte. There's an artistic statement made in every corner of this stylish studio, from the funky geometric patterned furniture to the color-blocked bookshelves. Throw on your most fashion-forward outfits and get ready to look chic in this stylish space.
4. Admire a giant metal head designed by a famed artist
Let's say you come from a family of big personalities, the family photoshoot should reflect that, right? Well, you're in luck because Charlotte has a fantastically strange art installation titled Metalmorphosis. What could it be? Why a giant reflective head, of course. Created by artist David Černý, it's striking, it's odd, it's beautiful, and it's very photogenic.
If that weren't exciting enough, the sculpture is segmented and motorized, so you'll have an ever-changing backdrop to work with in terms of timing your pictures. Oh, and it's also a fountain. It's a unique, interesting, and certainly memorable place to take family photos.


If a giant metal head isn't really your style, worry not because we're going in a distinctly more classic direction for this next pick. Located just south of downtown Charlotte, Freedom Park is the perfect place for a family photoshoot. Fresh air, sunshine, beautiful trees, and placid waterways all make up this beautiful city park. Imagine it, a checkerboard blanket and a wicker basket filled with fresh fruit and sandwiches. This could be your staging for a fantastic family photoshoot.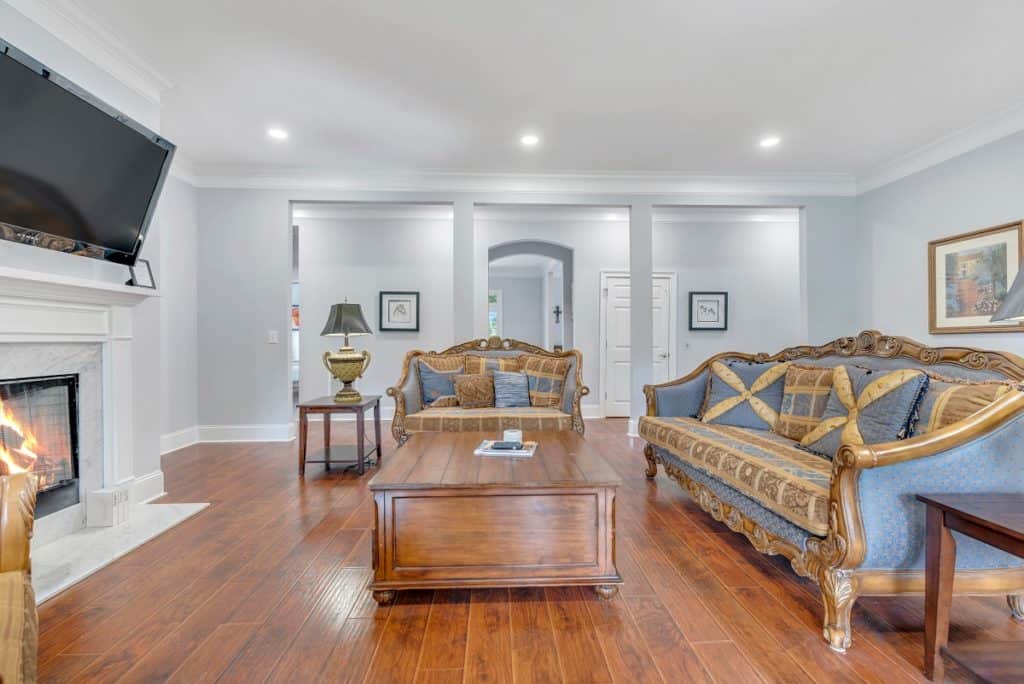 Our next pick for great family photoshoot ideas in Charlotte is a grand home with a clean design that's perfect for a big family photoshoot. Coming in at 5,000 square feet, there's plenty of room for everyone to pose comfortably and get the exact right shot. The sitting room has antique-inspired furnishings and the dining area is styled to perfection. With a gorgeous billiards table downstairs you could also stage a fun games night scene.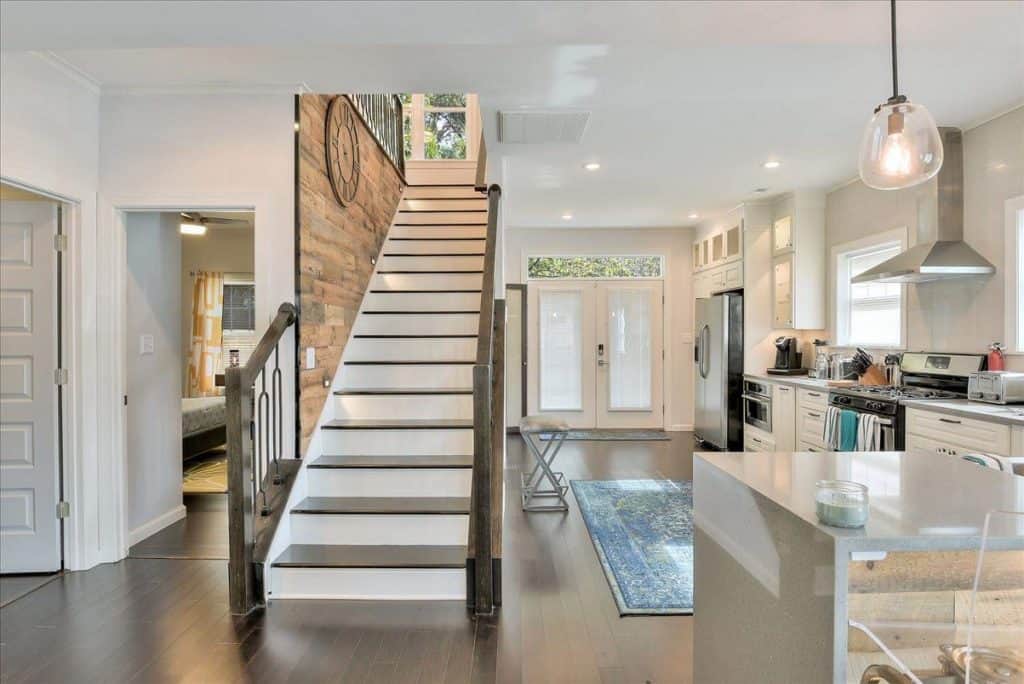 Sure, you could have a family photoshoot at a photography studio in front of a monochrome background. Or perhaps gather everyone together on a pretty sofa. But wouldn't it be more interesting to do a whole slice-of-life photoshoot throughout a beautiful, picturesque home? We certainly think so. Picture it, kid(s) at the table doing their assignments, grownup(s) in the kitchen cooking a perfect meal. Because of its versatility, this is easily one of our favorite family photoshoot ideas in Charlotte.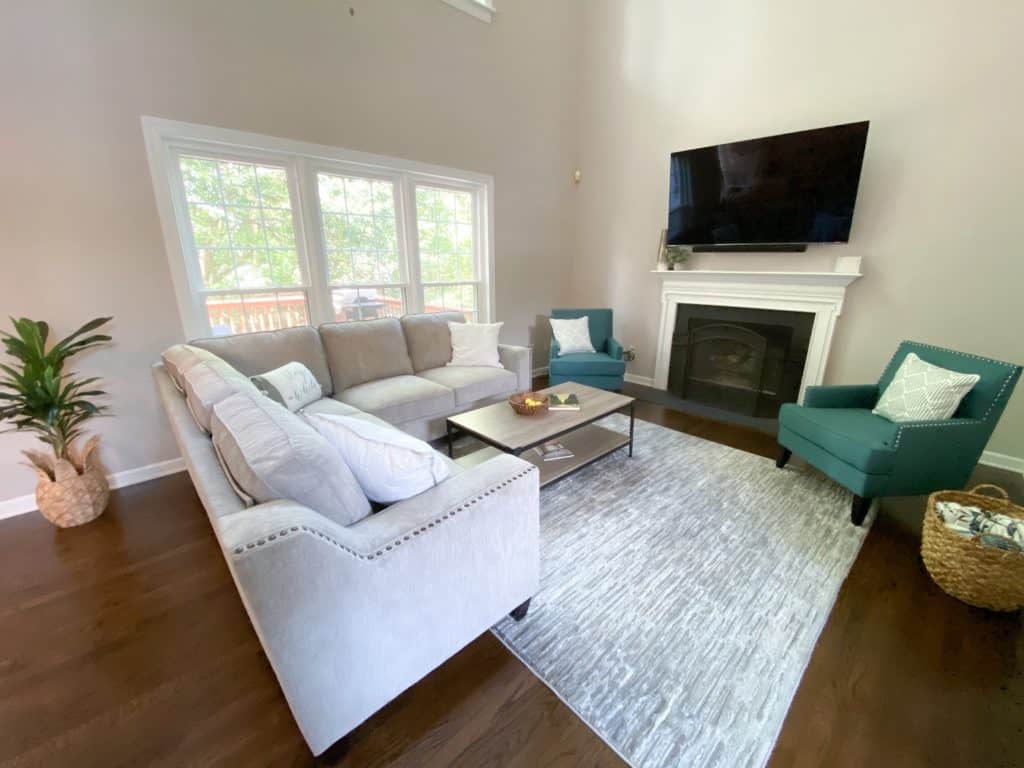 In the neighborhood of Whiteoak sits a bright, airy home that's perfect for taking family photos. Sometimes you want excitement in your setting like the colorful studio we shared with you. But other times you want a more pared-down look, where simplicity is key to let your family's beauty shine through. This location is perfect for such a photoshoot. One cute idea is to get matching mugs with everyone's initials on them and cuddle up together in the sitting room.


You may be dreaming of a tropical escape, so we've brought you the next best thing, found in East Charlotte. Every room of this bungalow is styled to perfection, from the bright living room to the magazine-perfect dining nook. But if we had to pick a favorite room in this fabulous home it'd be the tropical shabby-chic sunroom. From the wicker furniture to the ivy accents this room is downright gorgeous. So coordinate a tropical outfit theme to match this great space, Hawai'ian shirts anyone?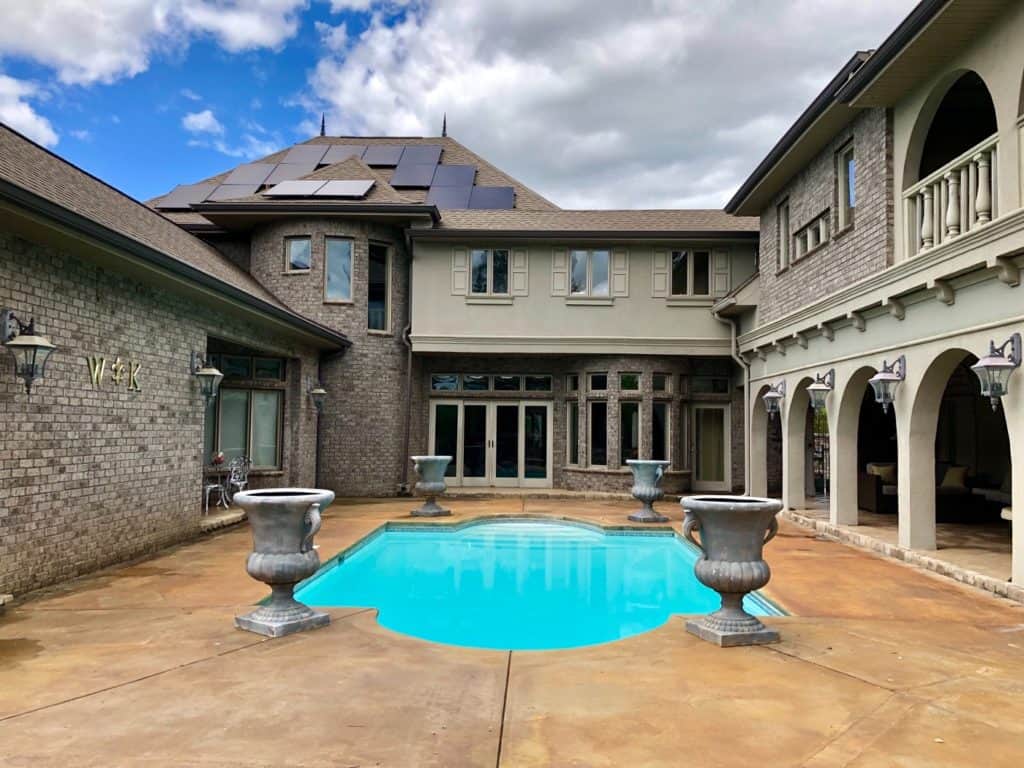 We have definitely saved the best for last in our list of most amazing family photoshoot ideas in Charlotte, this final pick is sure to wow. Well worth the 17-mile drive outside the city and into the 'burbs is a stunning home that begs to have its picture taken. Every single room of this beautiful Mediterranean home is picture-perfect and staged with an eye for design.
The entrance is grand, the sitting room is sophisticated, and the dining room is a classical masterpiece. Plus, the best part of this huge home is the outdoor space. There's a huge covered patio with plush furniture that surrounds a unique central pool.


Commemorate your time in Charlotte with beautiful family photographs.
We've shared with you great locations to take family pictures in and around Charlotte. The Queen City has something for every style. From private campsites and public parks to chic studios and spacious homes, there's bound to be a location you'll love. No matter the size or nature of your family, there's a space perfect for you and yours. We hope you enjoyed our list of the top family photoshoot ideas in Charlotte.



Get together somewhere better
Book thousands of unique spaces directly from local hosts.
Explore Spaces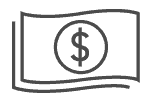 Share your space and start earning
Join thousands of hosts renting their space for meetings, events, and photo shoots.
List Your Space