8 Cool Places to Find Photoshoot Inspiration in Dallas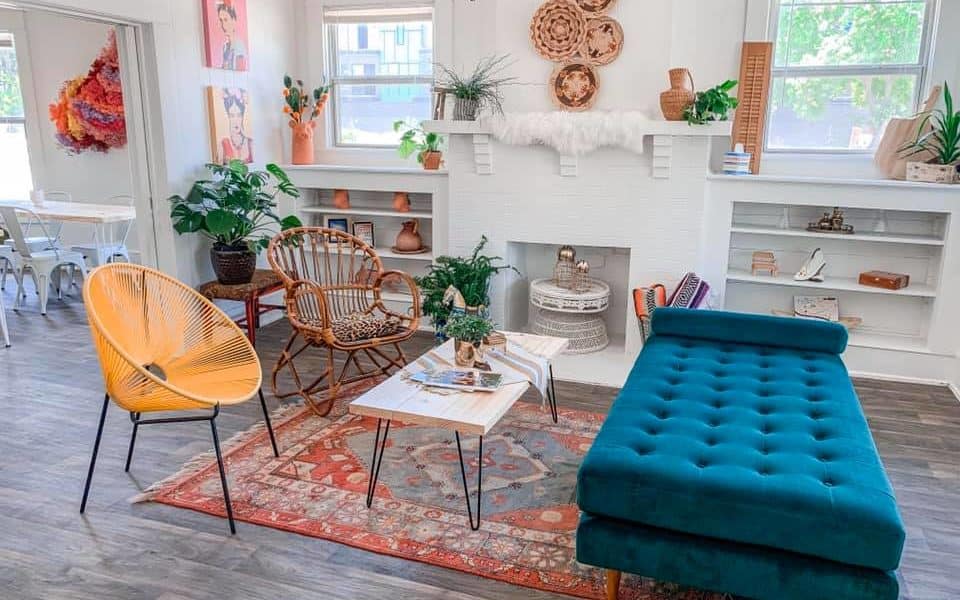 Whether you're an amateur photography lover, a professional photographer, or an Instagram influencer, you'll find plenty of photoshoot inspiration in the incredible city of Dallas. From its beautifully warm climate, lacking the frosty winters of many Northern cities, to the city's museums, restaurants, arts scene, and other fabulous features, there's a reason Dallas is an in-demand location to settle down and call home. Within the city's more than 340 square miles, there are numerous exciting and attractive homes, venues, photoshoot locations, and more. Start planning your next photoshoot while browsing this list of our favorite spaces for photoshoot inspiration in Dallas.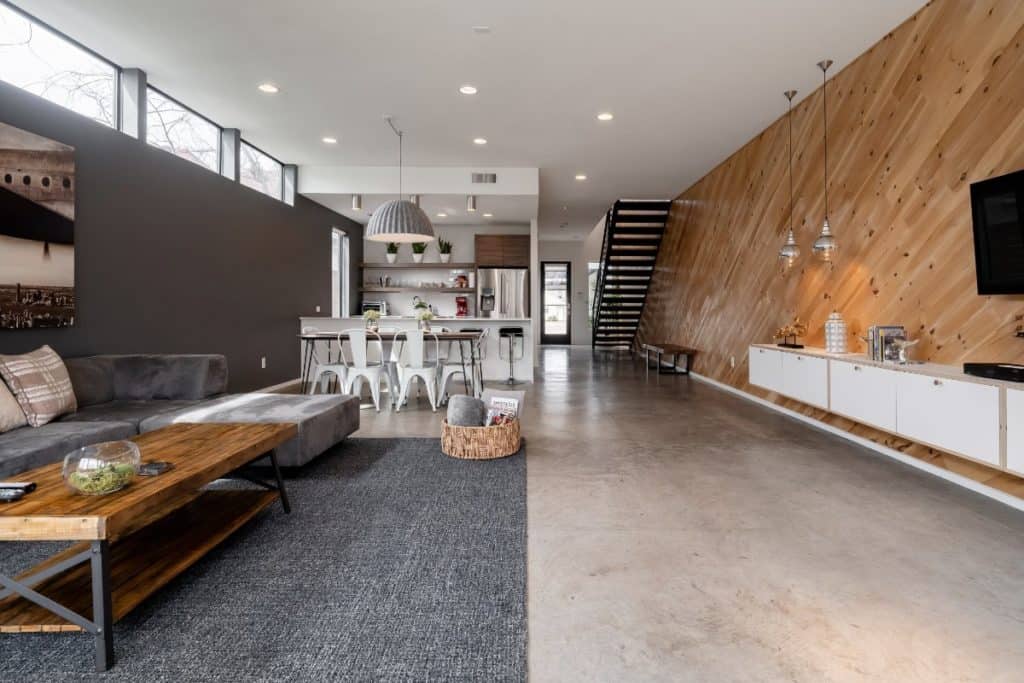 Located at a central point in Dallas, so it's easily accessible to most, this 2400-square-foot home was built just three years ago, and it shows! The open concept layout incorporates a high-quality chef's kitchen, as well a three bedrooms and 2.5 bathrooms, all populated by enthralling contemporary furnishings. For your next Instagram post or a classic photoshoot, few backdrops can compete with the thoughtful modern design — everywhere you look, there are unique and appealing touches that will add character and taste to any photo.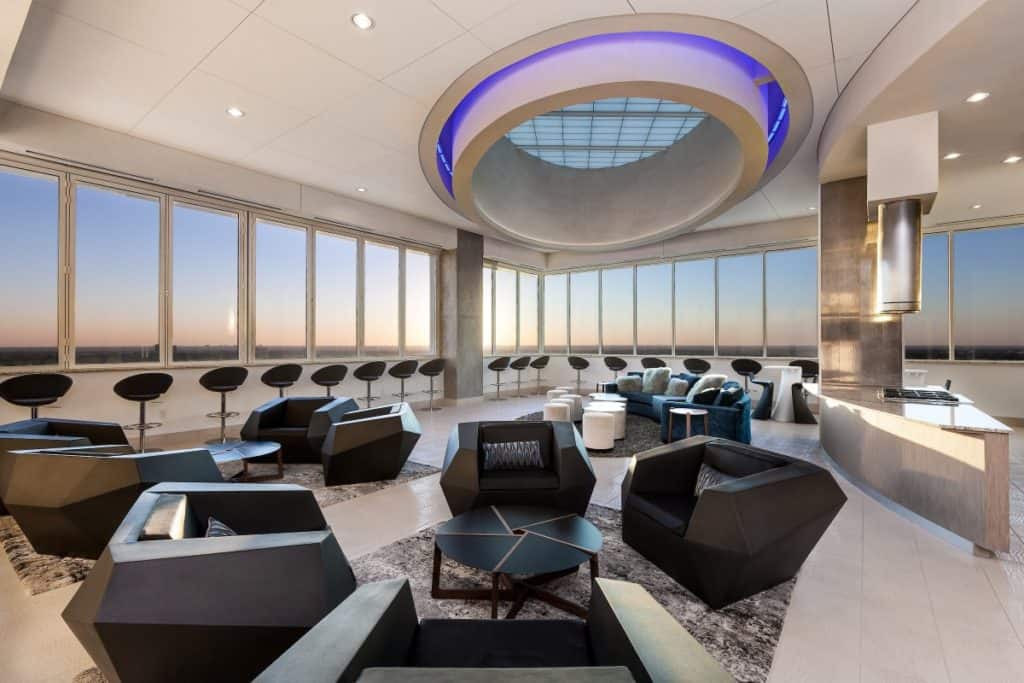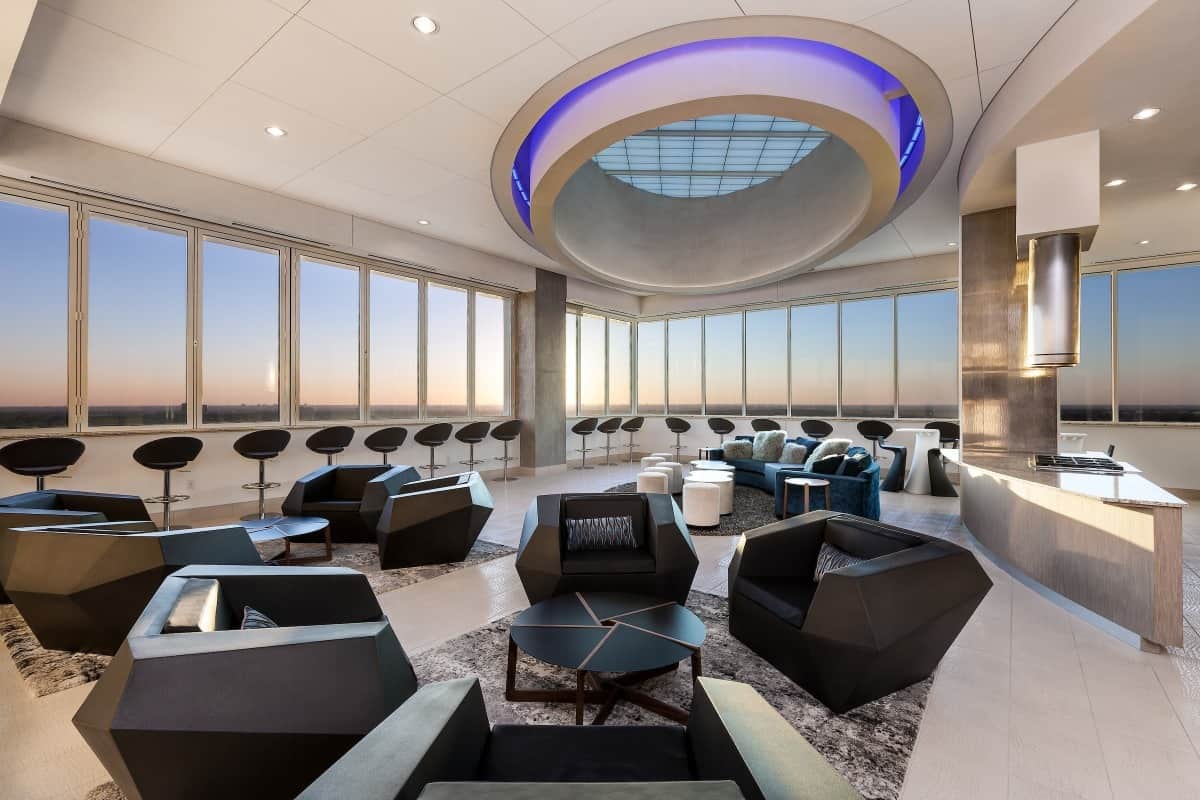 One of our favorite locations for photoshoot inspiration in Dallas, this "sky lounge" offers roughly 360-degree views of the Dallas and Fort Worth area. Just take a look at the listing photos: thanks to the views out of this venue's expansive row of windows, even the simplest photos are incredible to behold. Combined with the ultra-modern (even futuristic) design of the interiors and furniture, it'll make you feel at least a little bit like you're perched high above the city in a spaceship, which we love for a photoshoot. Add a photographers' shrewd and thoughtful eye, and you'll end up with some seriously eye-catching and memorable photos.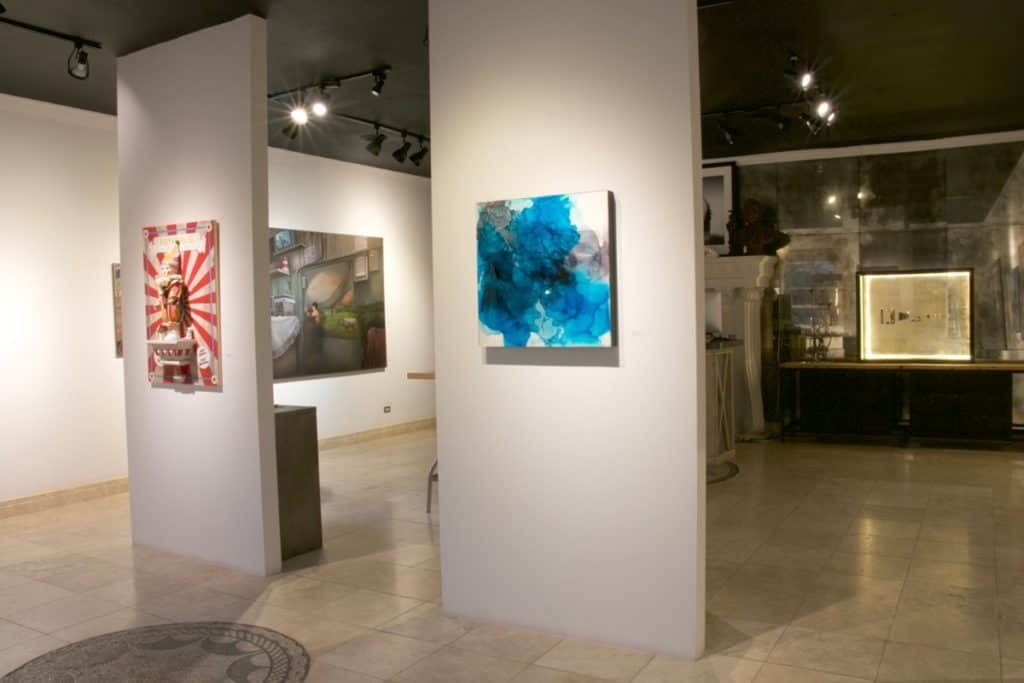 What's more inspiring for a photoshoot than a beautifully designed space that also happens to be absolutely brimming with a vast array of diverse art? This eclectic art gallery has that in spades, and more. The space itself is divided into three central sections, measuring 1700 square feet in total. Walking through this gallery, you'll find it can't be beat when it comes to photoshoot inspiration in Dallas. As one reviewer commented, "The space is even more beautiful and diverse than the pictures," along with being "reasonably-priced" and "super interesting."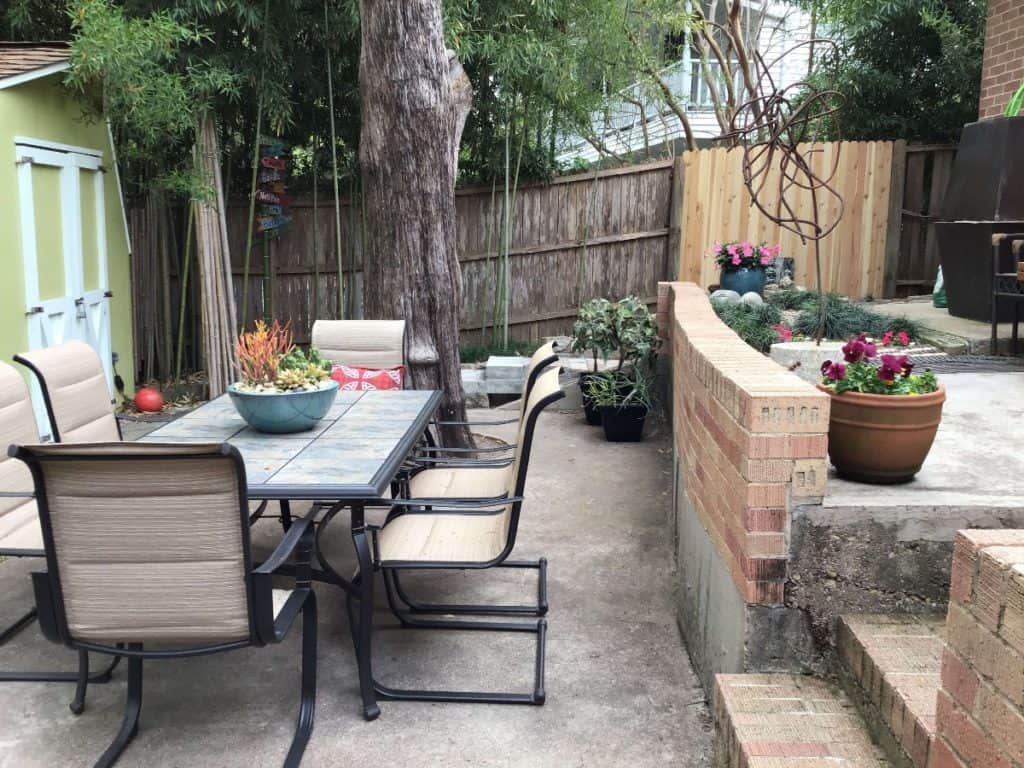 There's a reason mid-century design is featured all over Instagram and in the online design sphere more generally! It's unique and exciting while still having broad appeal. We think this lovely home, located on Ash Creek in the Eastwood Hills area of Dallas, would serve as especially perfect inspiration for an Instagram photoshoot. Among other attractive features, the space offers a vaulted ceiling, a large fireplace, oak hardwood floors, and huge picture windows looking out on the verdant backyard as well as Ash Creek's riparian forest. If you'd like to take photos outside, the large stone patio situated above the creek is an unbeatable location with great light.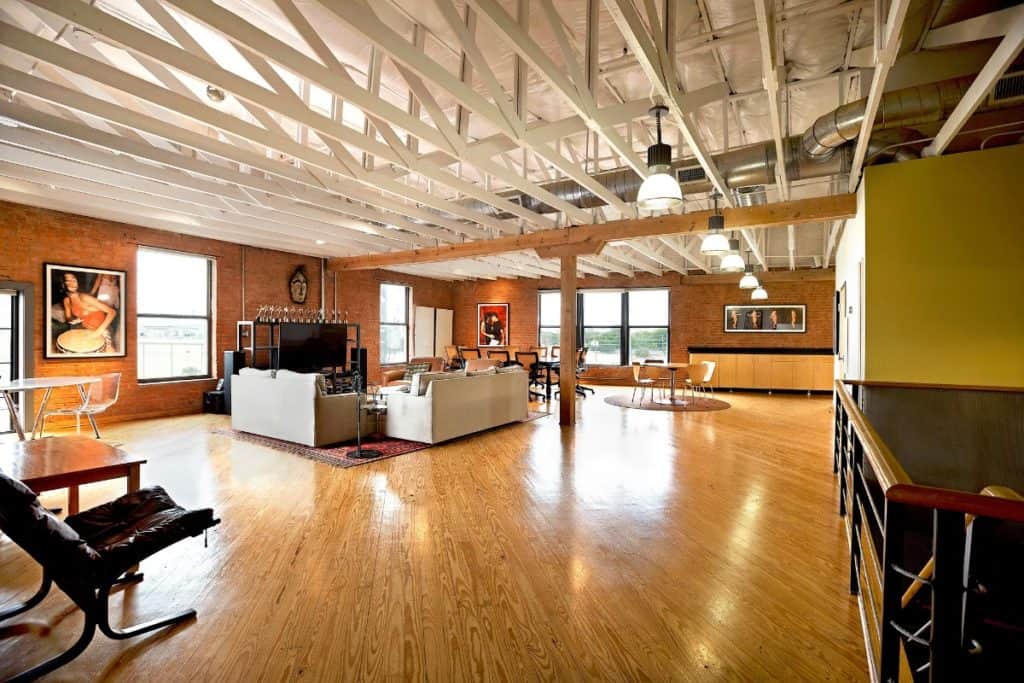 We absolutely love this warm, authentic loft conversion. The unbelievable and totally unique ceiling alone creates an enormous amount of character that makes this a top-notch space for photoshoot inspiration in Dallas. The intricate geometry created by the interlocking sections of light wood on the ceiling creates a perfect contrast with the vast expanse of hardwood flooring — just let this fabulous space, which is completely filled with tons of sunlight, inspire your next photoshoot!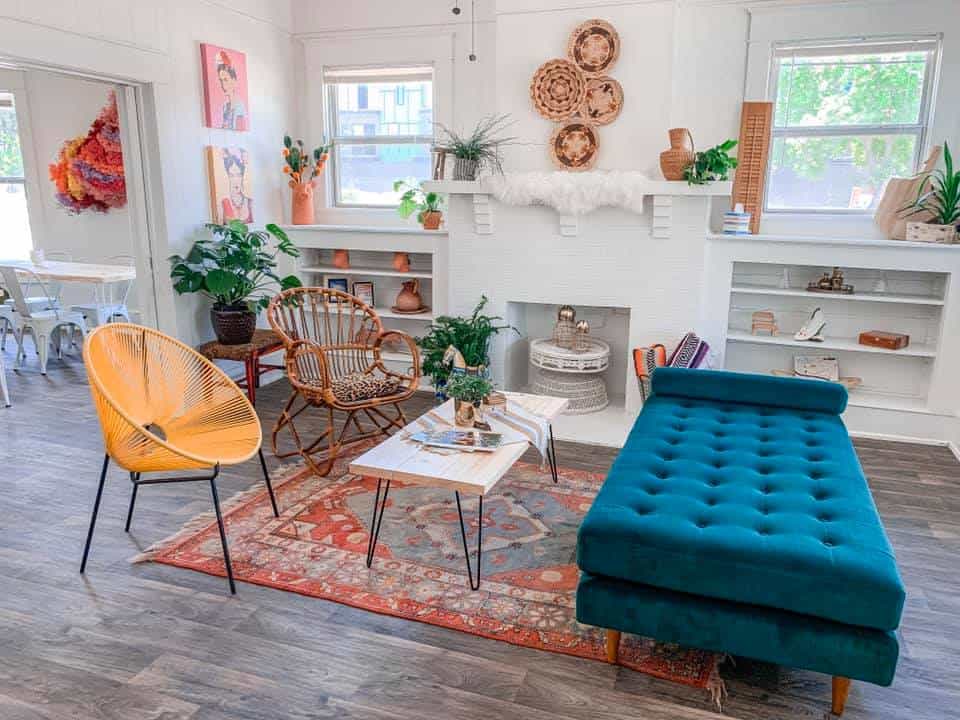 This space is a double whammy, because not only do you get the bright and colorful studio itself, you also have the opportunity to seek inspiration throughout the Bishop Arts District, where it's located! Full of exciting nightlife, eye-catching street art, and plenty of independent boutiques, there's no better community for the creatively-minded. And once you enter the studio itself, you'll find 1800 square feet of  richly hued art, furnishings, and decorations that give the space an all-around fantastic feel from the moment you set foot inside.
The "Little House on Routh" is a fabulous 980-square-foot space conveniently situated in the heart of Uptown Dallas. The space has great vibes—here's how the hosts describe it: "It's a space where everyone is welcomed and where magical moments will be shared." If you're a photographer, amateur or professional, such magical moments here will include some seriously great photos and an all-around memorable photoshoot. To quote one reviewer, the space is "picture perfect with perfect natural light." There's also lots of convenient amenities, including a full kitchen and free parking, to make your visit that much smoother.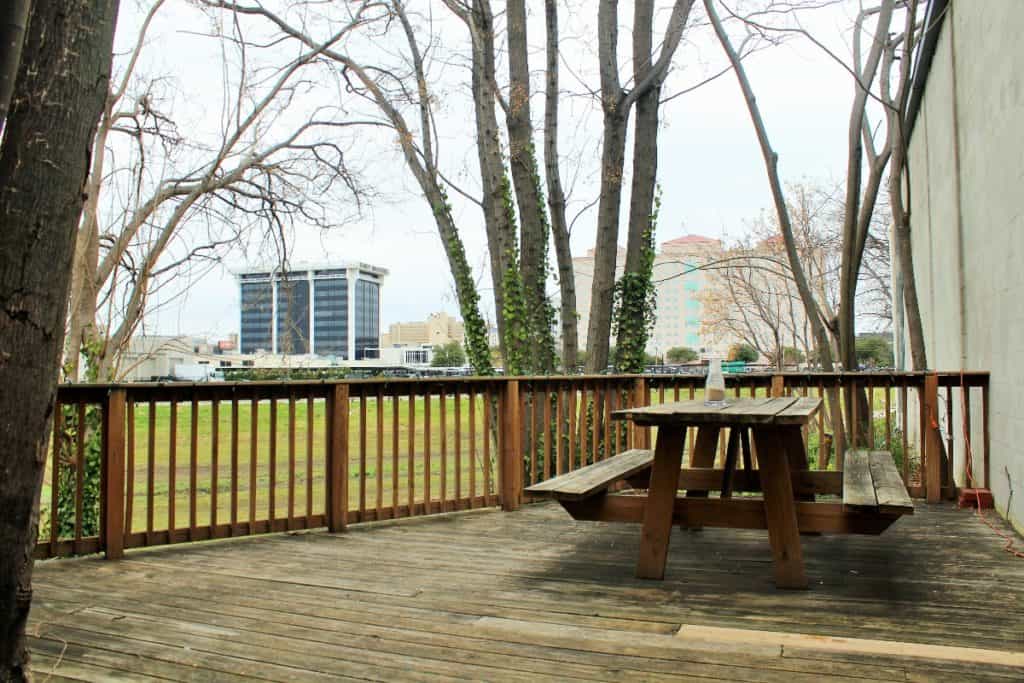 Soar Creative Studios holds 1800 square feet of unfinished warehouse space in an overall creative location: it's part of 8200 square feet of artistic rehearsal, collaboration, and event space. This energy will contribute beautifully to your photoshoot and provide lots of inspo. Better yet, there's also a 1600-square-foot open kitchen with wood cabinetry, granite countertops, stainless steel appliances, and chic concrete floors. Here, you'll have access to the outdoor deck, which provides a great view of the Trinity River. Just take a look of the photos of these spaces to get a sense of how great Soar Creative Studios is and how much it has to offer, visually!



Get together somewhere better
Book thousands of unique spaces directly from local hosts.
Explore Spaces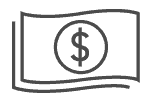 Share your space and start earning
Join thousands of hosts renting their space for meetings, events, and photo shoots.
List Your Space