8 Awesome Pizza Party Ideas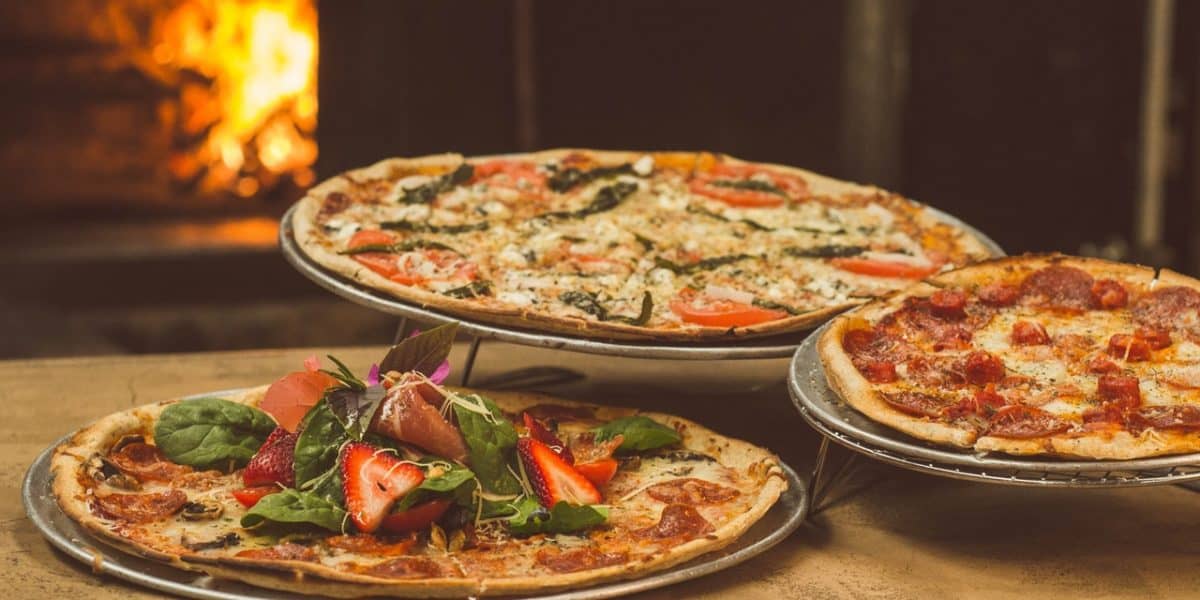 Looking for deliciously awesome pizza party ideas? From casual get-togethers to grand celebrations planned months in advance, a party is almost always a good idea. Peerspace, the premier venue booking platform for events of all kinds, can help you host a good time for any number of guests. You can filter search results by party type, amenities available, rental price, number of attendees, and venue specifics.
So whether you're hosting a photoshoot, workshop, movie night, or even one of these pizza party ideas, Peerspace has a place for you. The next time you gather friends to chow down on pizza pies, do so in a chic loft, townhouse, studio, or even a cafe. A pizza party might just be a get-together where you hang out and eat pizza, but it can also be so much more. Check out a few awesome pizza party ideas to try for your next lunch or dinner gathering.
1. Rent a dedicated pizza party space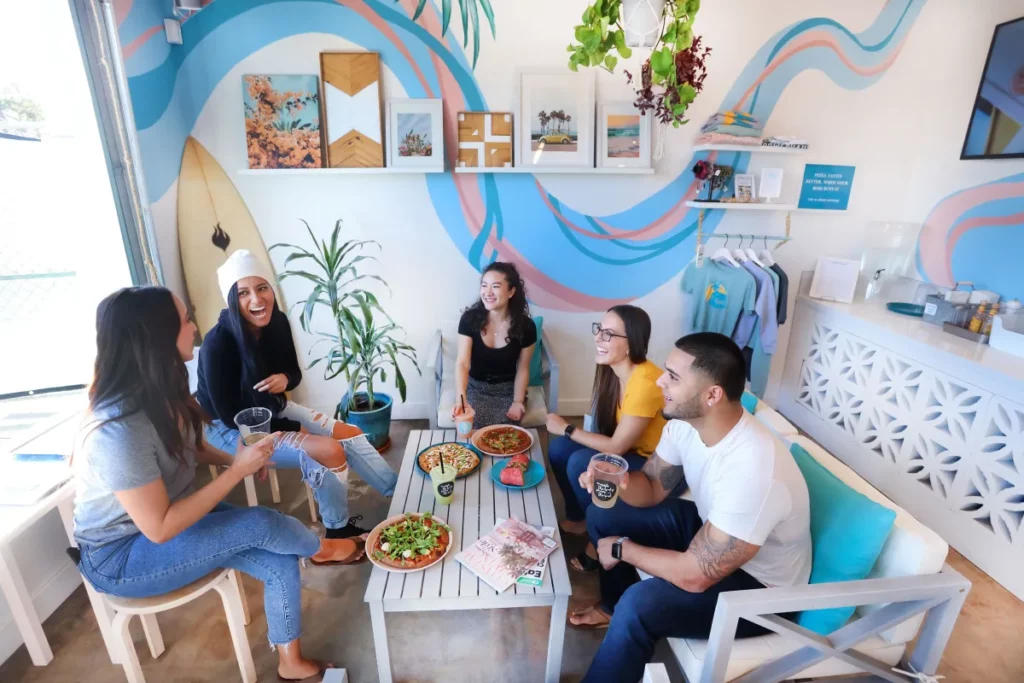 Start your pizza party planning with Peerspace. Rent a chic cafe or a decorated loft for a few hours so you won't have to worry about squeezing everyone in your kitchen or around your dining room table. Find a place with a kitchen so that you can make your pizzas from scratch, or opt for a private restaurant space just for your event.
Check out a few of our favorite pizza party-perfect venues:
As you can see, there are Peerspaces everywhere that make it easy to nosh on delicious, fresh pizzas. You can also opt to book a place that makes it for you or cook it yourselves!
The best part about booking a Peerspace for your pizza party is that you get to work alongside our helpful hosts. They are dedicated to ensuring your time in their venues is special and can be as hands-on as you want. They may even be able to provide assistance in arranging catering services to simplify your pizza party planning process. This way, you can relax and focus on entertaining your guests (and your taste buds) with some delicious slices.
2. Make or buy pizza from around the United States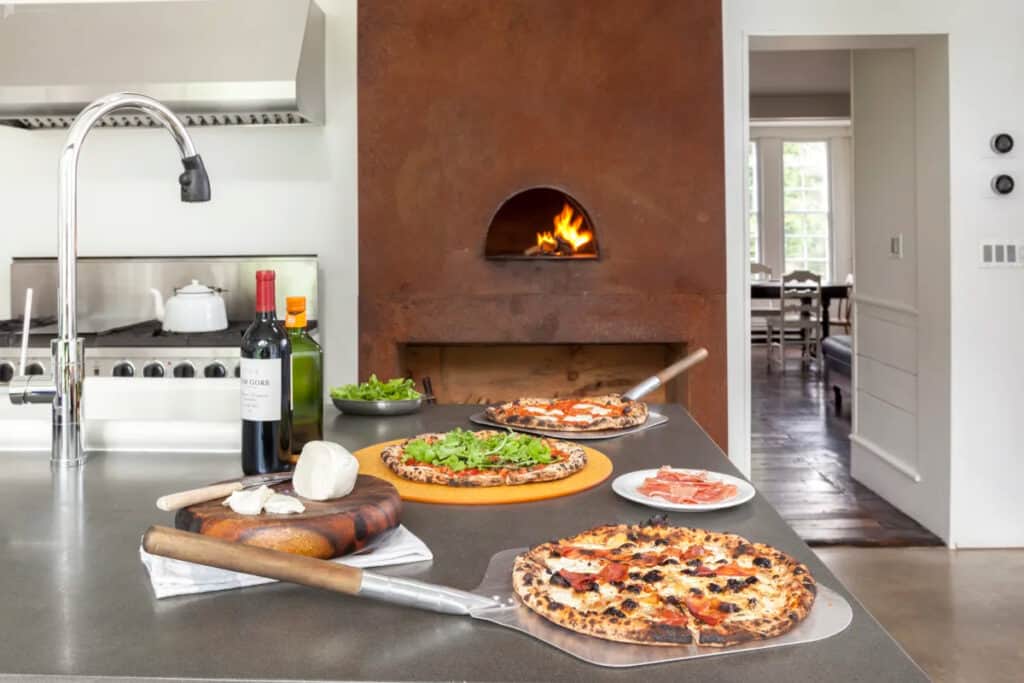 Host a pizza taste test party! Did you know that pizza from different cities — such as New York City, San Francisco, and Chicago — vary in appearance and flavor? That's right — it's not just a simple recipe of sauce, cheese, and toppings on a crust everywhere you go.
Each region adds its own flair and personality to its pizzas. There's the thin crust, the Chicago deep-dish, pizza made on French bread, cheese-less pizza, pizza topped with corn, pizza baked in sheet pans, and so many more. In some places, pizza eaters even drizzle honey on the crusts for extra pizzazz. Pizza isn't a basic dish. There are endless variations to try.
For a comprehensive list of the best kinds of pizza, check out this Food Network article. Once you've made the tough decision of choosing which types of pizzas to eat, you can make the taste test official by rating each pie. Let your guests take home the leftover slices from their favorites so that you don't waste any glorious pizza.
3. Host a cooking competition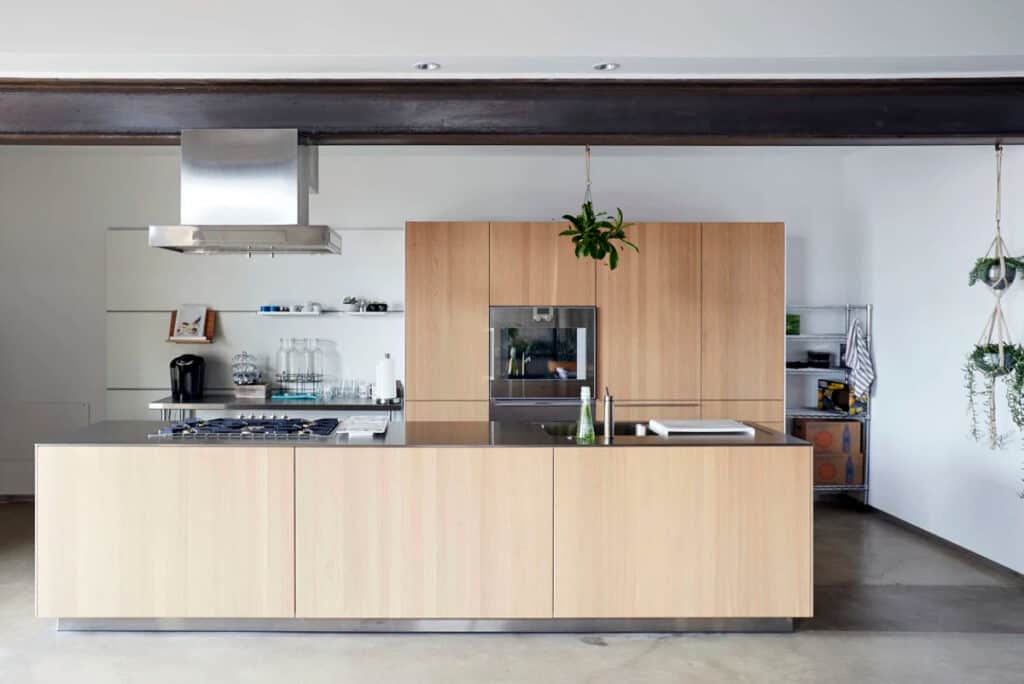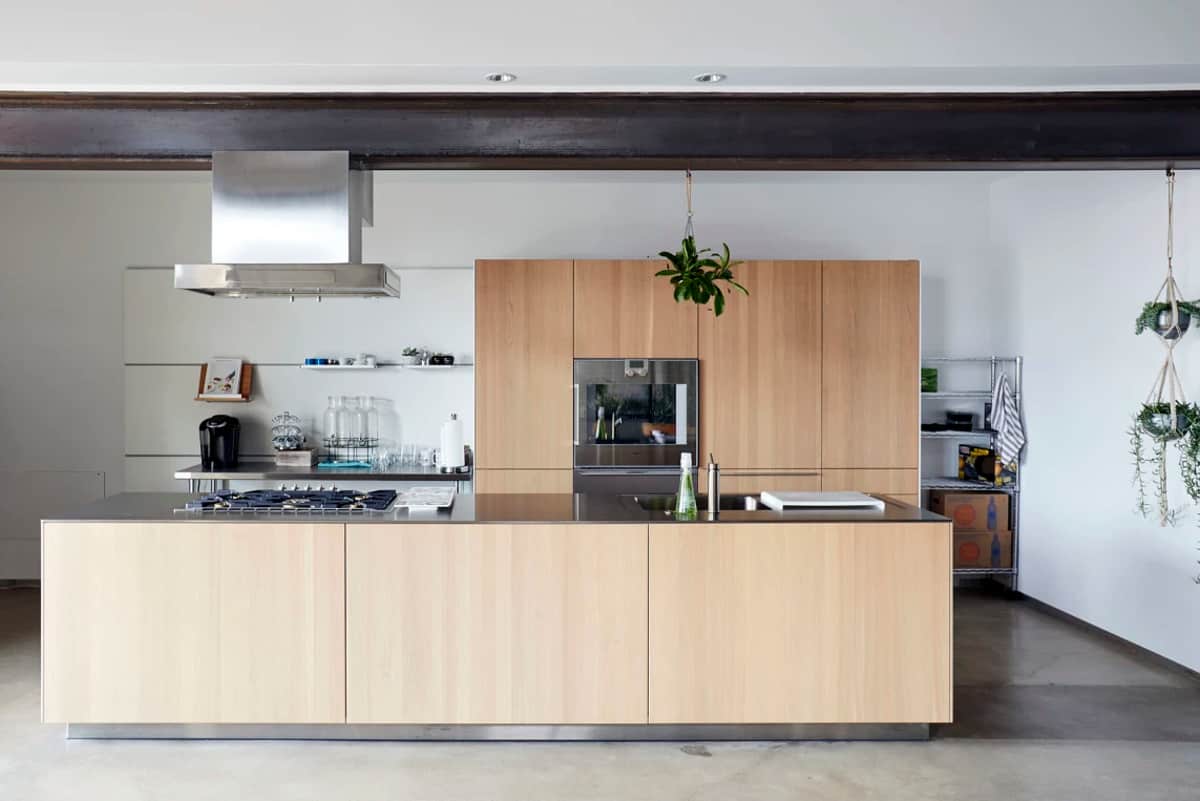 Put your guests' pizza-making skills to the test with a cooking competition! This pizza party idea might work best with mini pizzas rather than full-sized pies, especially if you have many guests participating in the competition and limited oven space.
You can also divide pizza chefs into teams to cut down on the number of pizzas you will be making. For the prizes, give out gift cards to the best local pizza places, wine, or pizza-themed gifts like socks and stationery.
4. Decorate pizza boxes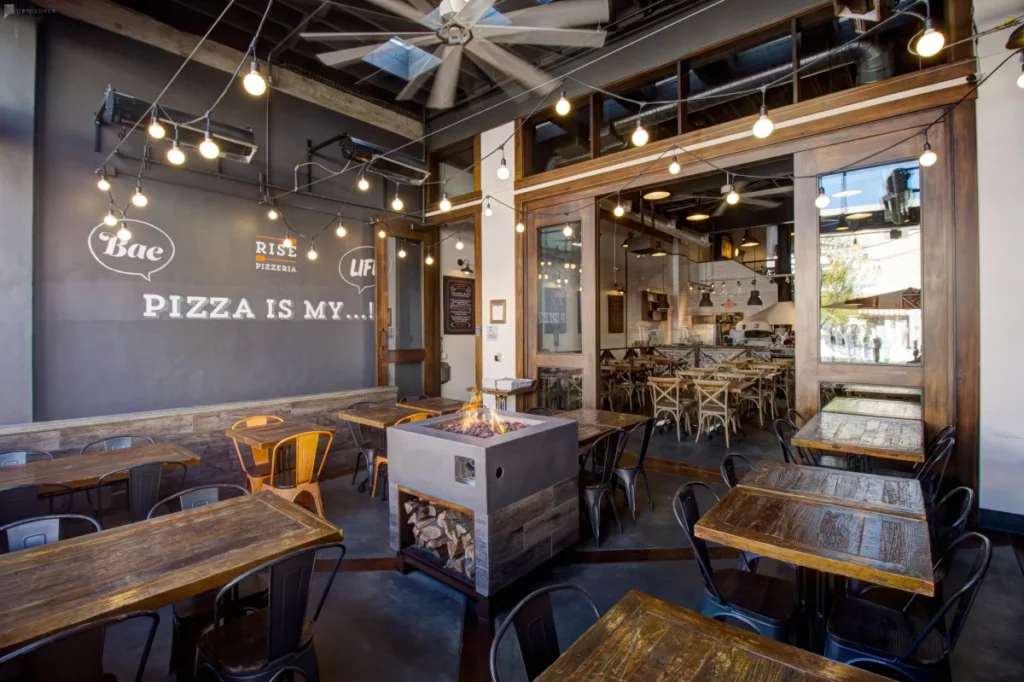 Carry the leftover slices (if there are any) home in style. Purchase blank pizza boxes, gather art supplies — like paints, markers, stickers, pom-poms, foam cut-outs, rubber stamps, letter stencils — and let your guests' imaginations run wild. 
When it comes to pizza party ideas, this is the perfect activity to host if kids are invited. However, adults will love it, too! Make up fictional pizza parlors, brands, and slogans. Even the non-artists at the party can have fun with this creative activity.
5. Give your guests the full restaurant experience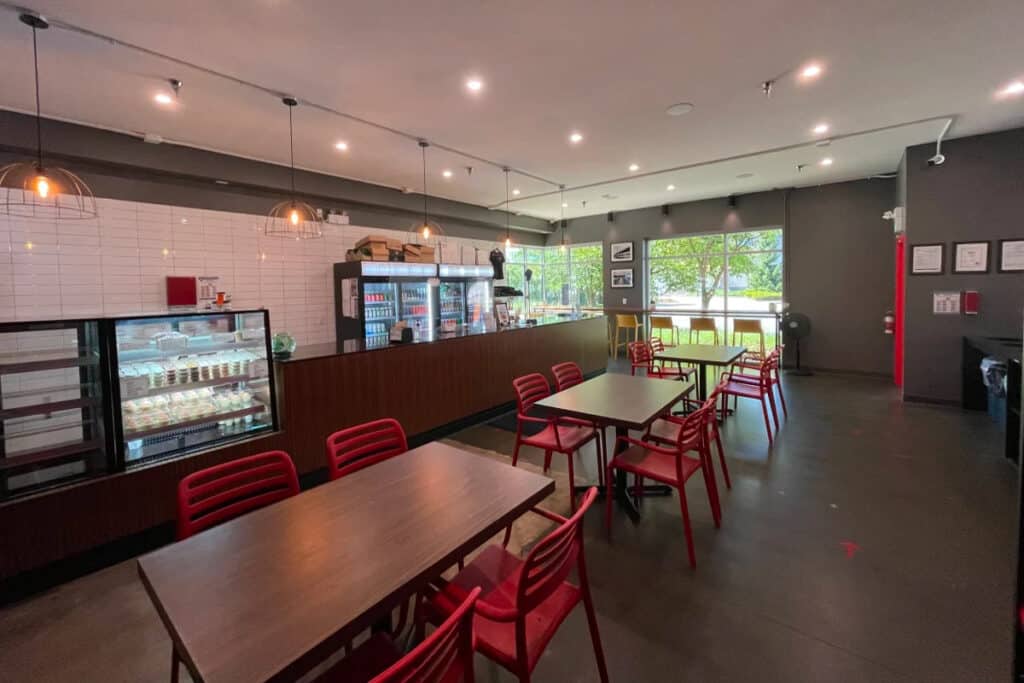 Why serve only pizza at your party? Create the full pizzeria experience for your guests, complete with soft drinks, breadsticks, garlic bread, salads, red-checkered tablecloths, wine, and music. Add to this immersive experience by creating a fake pizza restaurant name to include on the invitations.
6. Turn it into a pizza and beer pairing party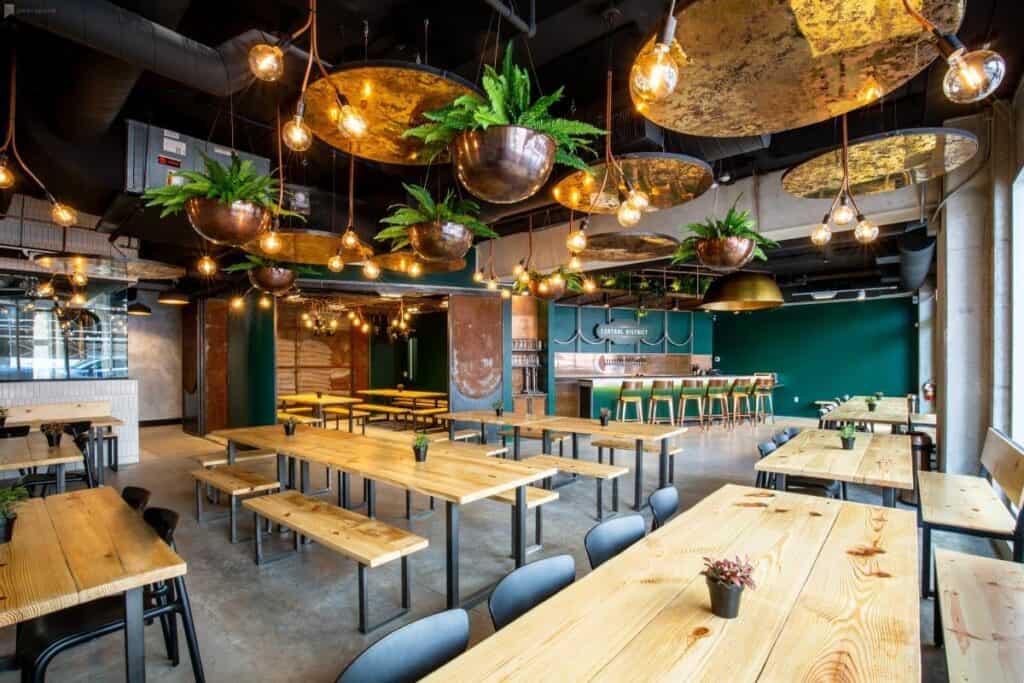 You've heard of wine and chocolate pairings, but what about matching pizza with the perfect beer? Here's a brief guide to some popular pairings. If you choose to rent a brewery on Peerspace, you'll already have the drinks covered! If you have kids at the party, include them in the food and drink pairing fun by serving different flavors of gourmet sodas (like root beer) for them to try with their pizza.
7. Serve fruit pizza on the side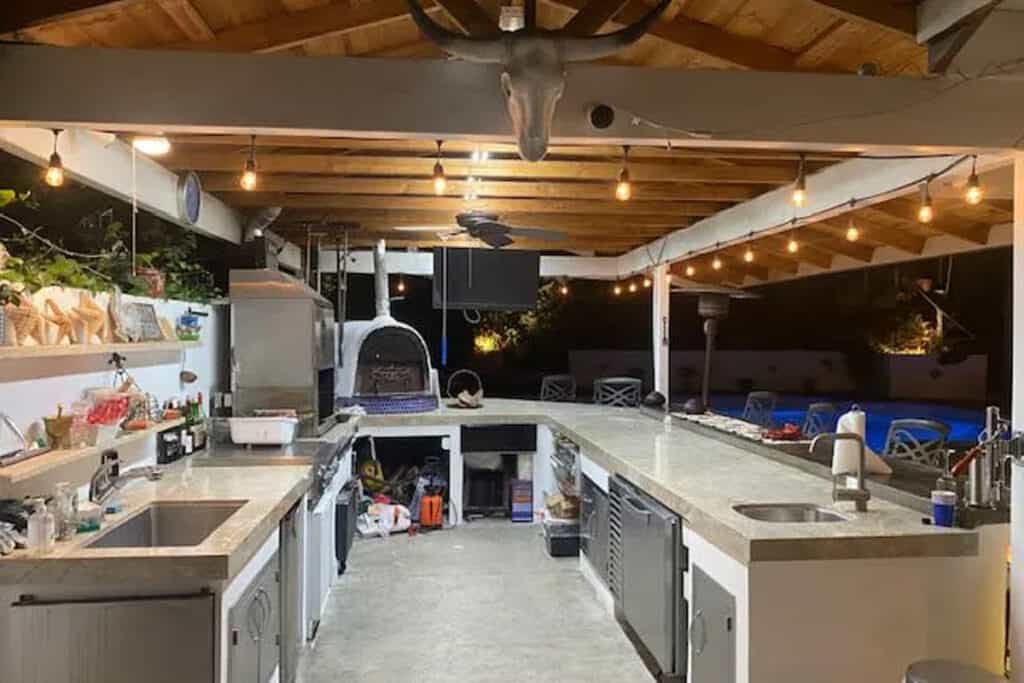 Make the whole party pizza-themed by serving pizza-shaped side dishes. Instead of a fruit salad, make a refreshing fruit pizza. Use watermelon slices topped with halved grapes, pineapple rings, and berries — or, for a sweeter version, top cookie dough with cream cheese (as the sauce) and fruits like strawberries, kiwi, pineapple, grapes, mango, and apricots. This is one pizza that everyone can agree to put pineapple on!
8. End the night with dessert pizzas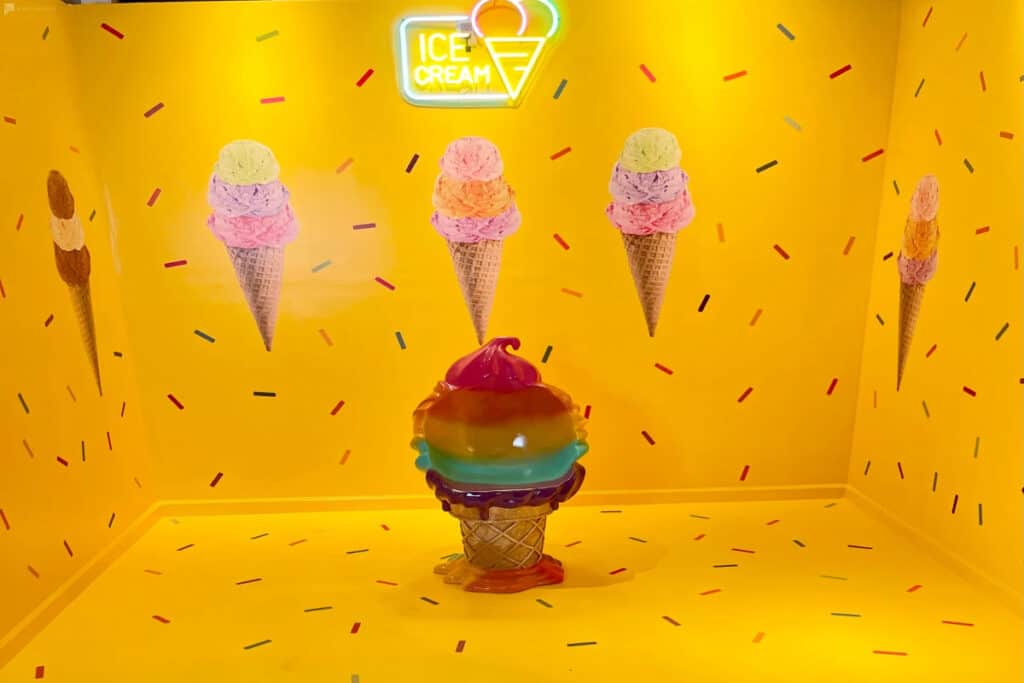 Top off the night with a sweet slice of dessert pizza! You can find some pre-made ones in the frozen section of Walmart, or you can make your own. All you'll need are baking pans and some sweet ingredients.
Use Oreos, chocolate chip cookie dough, graham crackers, or brownies for the crust, then add toppings like marshmallows, M&M's, mini Reese's cups, chocolate chips, chocolate shell drizzle, caramel, whipped cream, and gummy candies. Or, if you would rather stick to a recipe, make a cinnamon streusel, a sweet pizza of strawberry, banana, and Nutella, or s'mores dessert pizza. The options are endless!
Bonus idea: experiment with plant-based and gluten-free options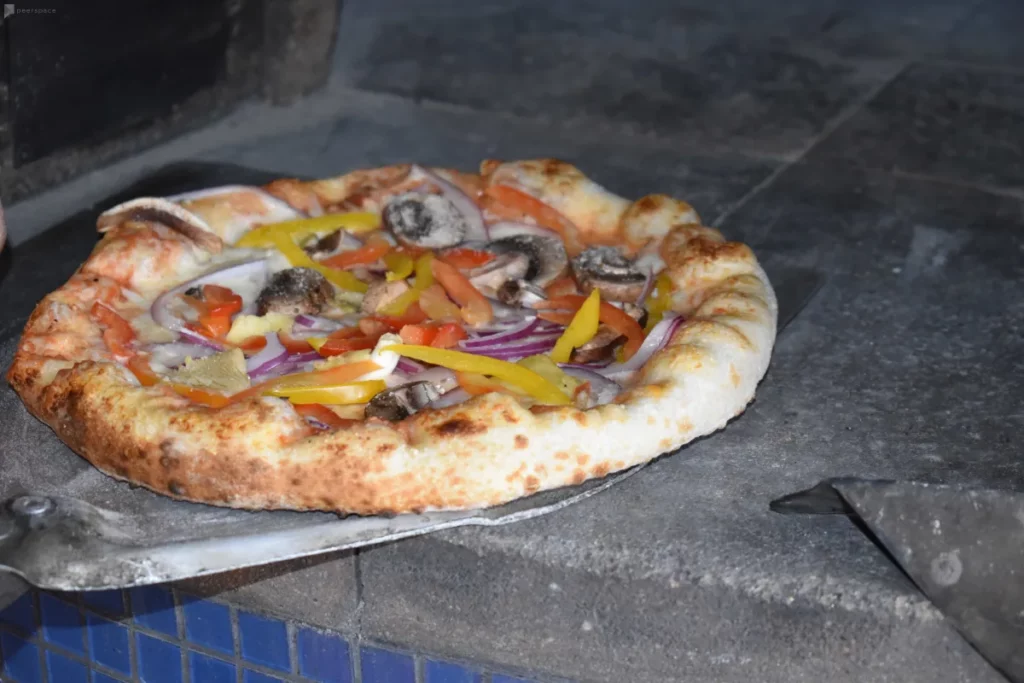 Everyone on the planet knows someone who follows a gluten-free or plant-based lifestyle. But we're going to let you in on a little secret: they love pizza just as much as you do!
Therefore, ensure your pizza party has delicious options for guests who adhere to these common dietary choices. For example, you can make this simple gluten-free pizza dough that simply subs in all-purpose gluten-free flour in place of regular flour.
For your plant-based friends, pick up some of these amazing vegan cheeses perfect for pizzas. Need a few vegan-friendly topping ideas? Then this VegNews article has you covered! Trust us, having a gluten-free and/or vegan-friendly pizza night doesn't have to be difficult or dull.
Pizza party ideas: conclusion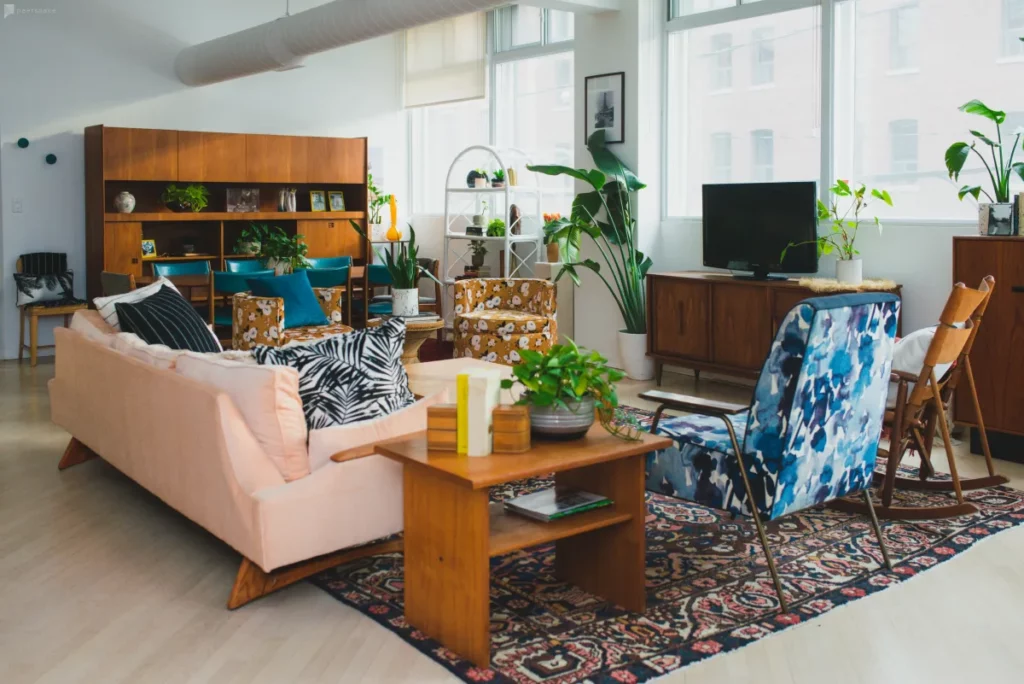 A pizza party is always a crowd-pleaser. Who could say no to a night of pizza and good times? The best part is you can include everyone in your pizza party by adding vegan and gluten-free options to your menu. 
Take your get-together to the next level with these epic pizza party ideas and an amazing Peerspace venue. Between your Peerspace's ambiance and its helpful hosts, you're about to throw the best pizza party imaginable. Just remember to save us a slice!



Get together somewhere better
Book thousands of unique spaces directly from local hosts.
Explore Spaces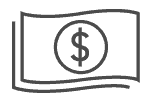 Share your space and start earning
Join thousands of hosts renting their space for meetings, events, and photo shoots.
List Your Space