12 Rustic Baby Shower Ideas To Celebrate Mama-To-Be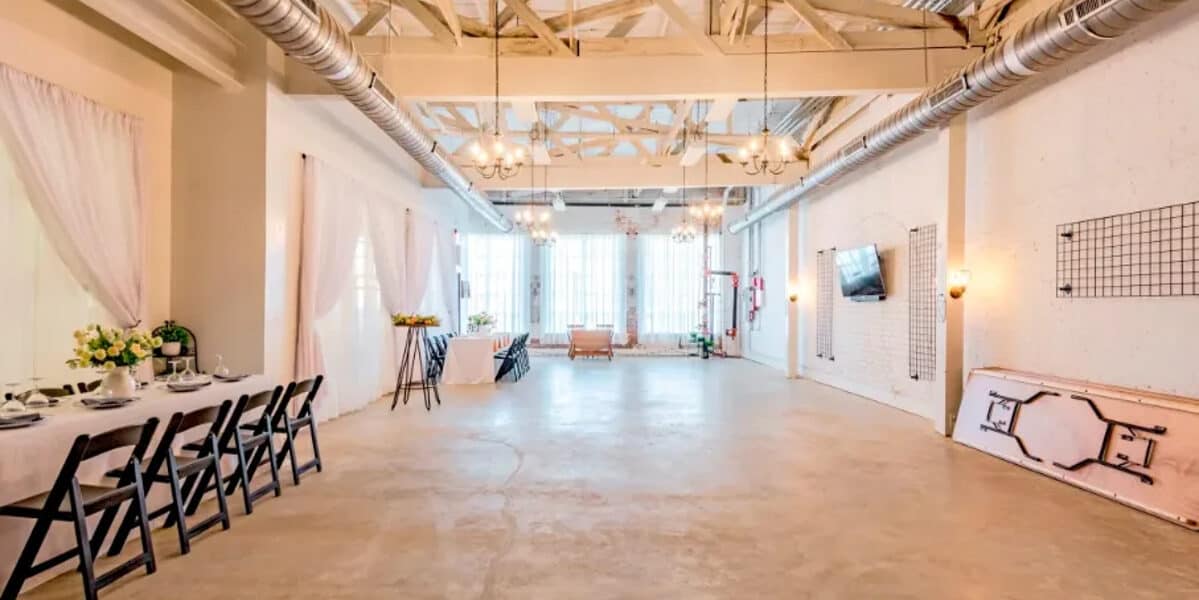 Looking for a few sweet and unique rustic baby shower ideas? Fans of a rustic aesthetic – a comfortable, casual look that employs plenty of natural materials – may be wondering how they can incorporate this into their baby shower.
That's where Peerspace comes in! We've got 12 rustic baby shower ideas that will make mama-to-be feel like a superstar, so just keep reading for some major inspiration.
1. Find a balance between rustic and refined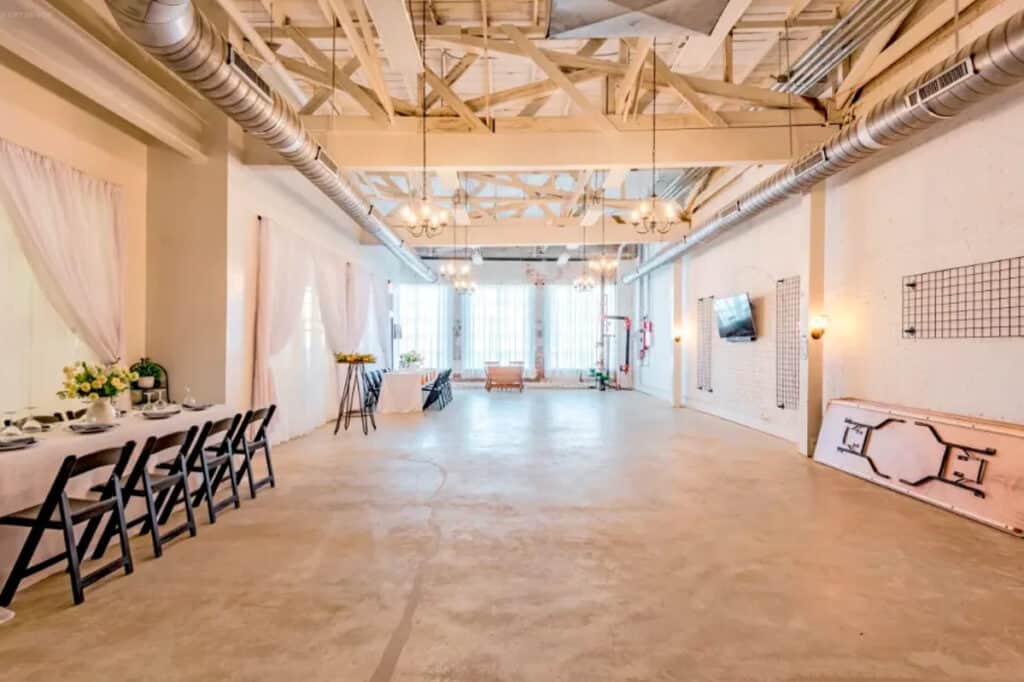 Successfully cultivating a rustic aesthetic means finding a balance between rusticity and refinement. You want rough, natural elements and textures contrasted with prettier, more delicate, and more luxurious features.
One of the most significant ways to execute that is by choosing the right venue! Luckily, we at Peerspace can help you with that, too. A great example of a space that strikes the perfect balance is this downtown historic venue space in Ennis, Texas. It comes with a "10ft movable rustic bar, prep kitchen, ambient lighting via sconces and 5 arm chandeliers" — combining rustic and luxurious elements.
2. Make a diaper cake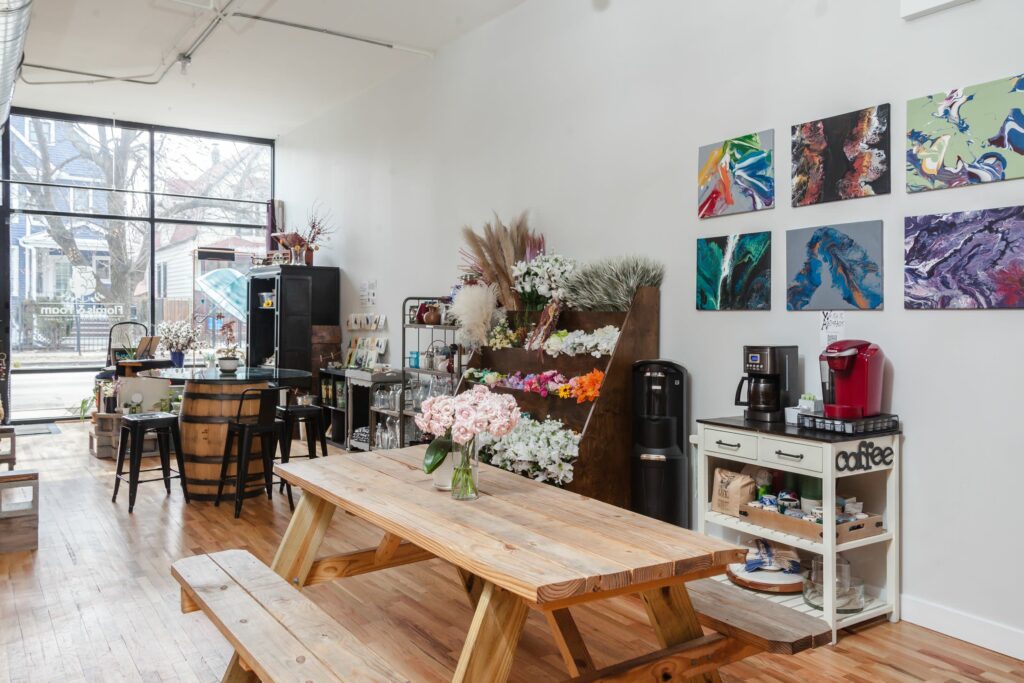 A diaper cake is the perfect centerpiece for a rustic baby shower. In addition to being extremely practical–any soon-to-be mom needs all the diapers she can possibly get!
Here's a guide to making a diaper cake from the Craft Patch blog, along with lots of advice on how to decorate your diaper cake once you've successfully constructed it.
3. Use lots of earth tones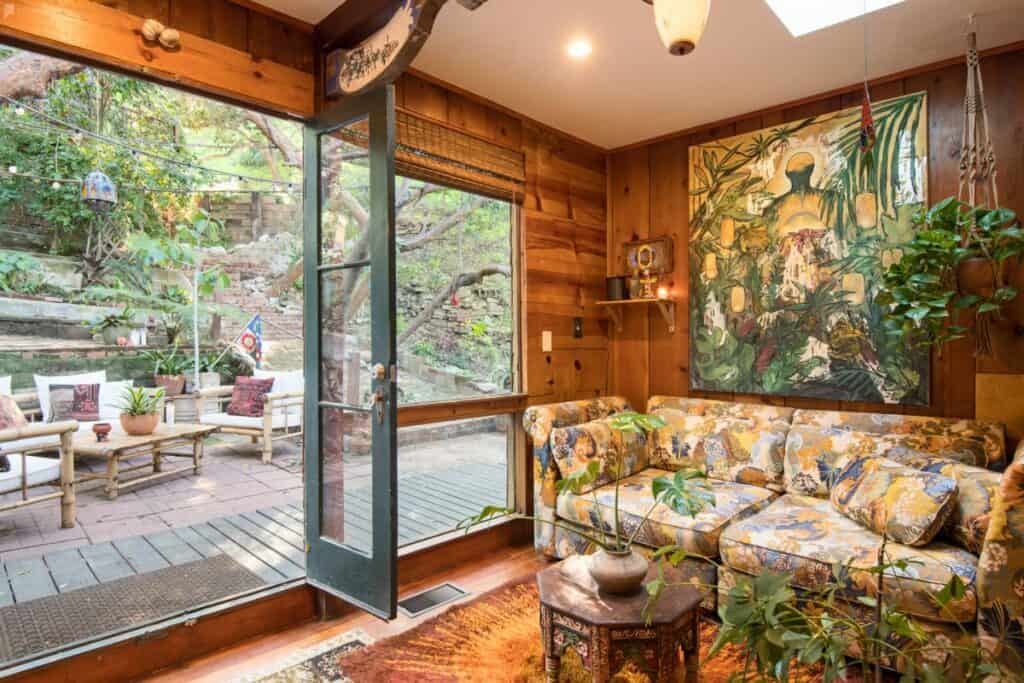 Incorporating earth tones into decor is one of our top rustic baby shower ideas. Earth tones are a logical fit for a rustic aesthetic because they most closely emulate the colors of nature. For any party decor, it's a good idea to choose a cohesive color palette that you'll stick to as closely as possible, and when you're going for a rustic look, earth tones are the way to go.
If you're in search of inspo, check out this list of 20 nature-inspired rustic color palettes that will help you figure out what would work best for your own celebration's decor. But don't feel like you're limited to earth tones alone – there are brighter hues that go well with these colors that you should also consider using.
Discover what's like an Airbnb for baby showers? next!
4. Use succulents in your decor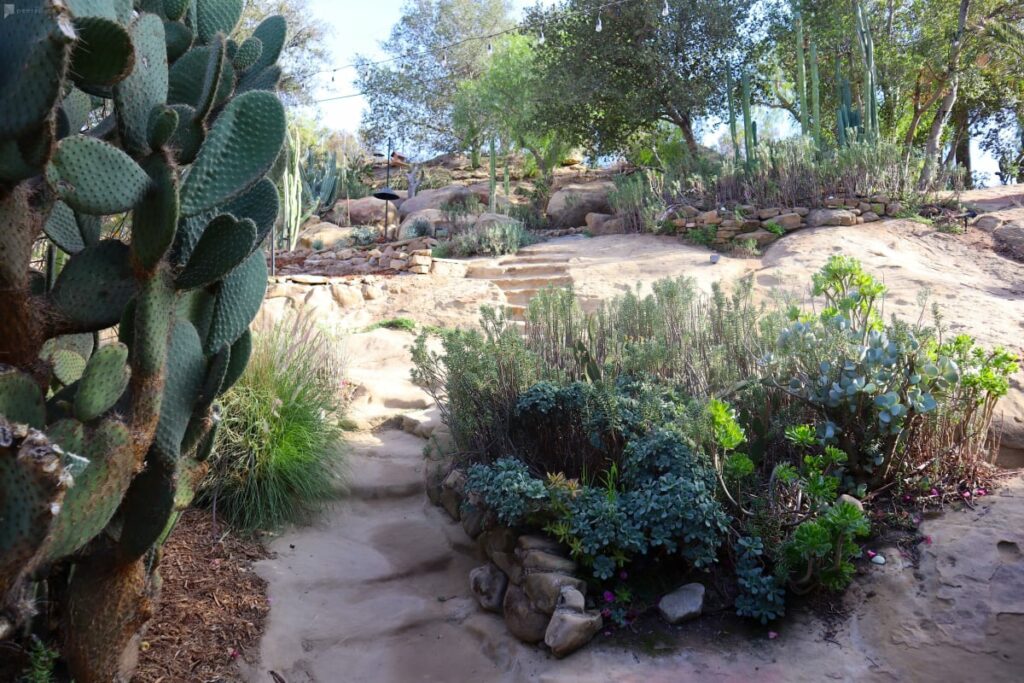 Succulents can add a warm, rustic feel to your decor while also being truly adorable – especially the mini ones! You can use them instead of flowers in centerpieces or simply make them part of larger flower bouquets.
If you'd rather not spend the money on real succulents (they're not always the cheapest option out there), there are plenty of fake succulents out there on the market that look quite convincing, too.
5. Light candles throughout the space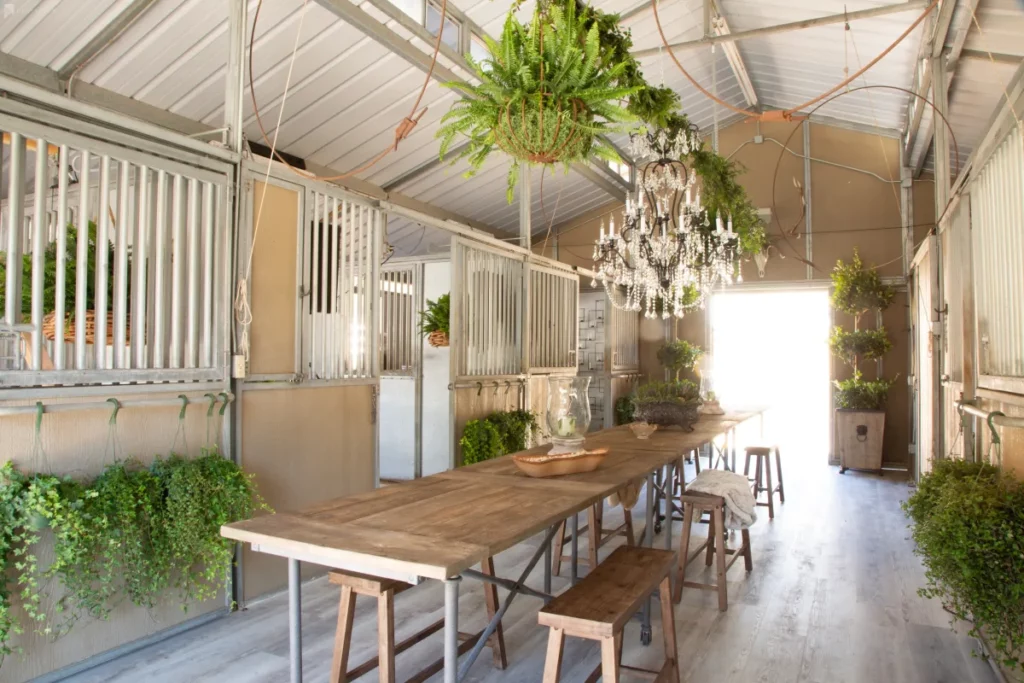 Especially if you use natural beeswax candles, using candles for lighting will really up the ante on the rustic coziness. Candles cast a particularly warm glow that electric lights can't quite capture.
If you don't feel comfortable lighting real candles or the venue you're using doesn't allow open flames, there are some convincing fake candles on the market these days that would be a workable alternative.
6. Add handmade soaps to your bags of baby shower favors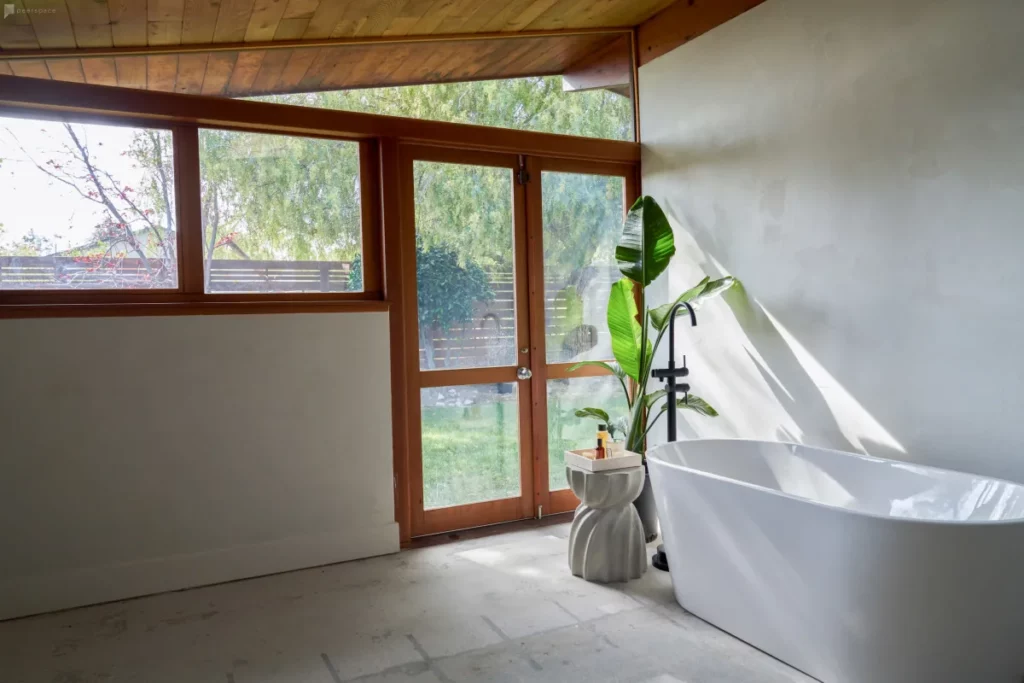 One of our favorite items that straddles the line between rustic and luxurious is handmade soap, especially if you can tell it's handmade just by looking at it – if the shape of the individual bars isn't perfectly round or rectangular, for example, or the labels look like they were made by hand.
The scent of the soap will make the bags smell lovely. Your guests will be pleased to receive a gift that makes them feel pampered while also being a necessity that they would have had to purchase in some form anyway.
7. Use mason jars for decor and storage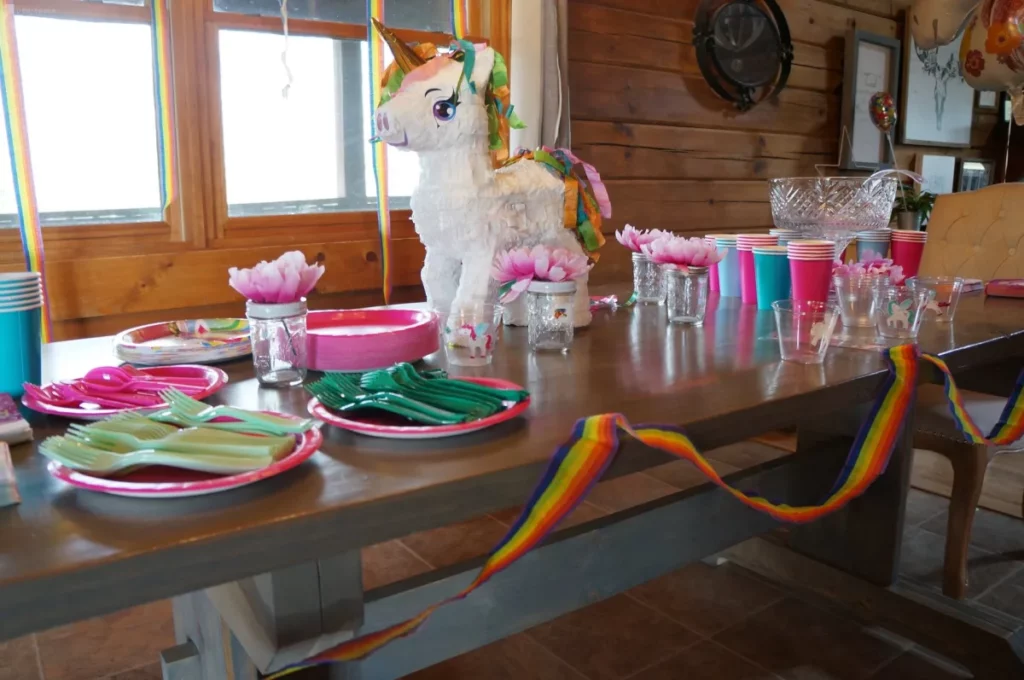 Just Simply Mom recommends using mason jars in all sorts of situations: "Mason jars are great rustic baby shower decor pieces because of their versatility. Wrap them with ribbons or cream-colored lace. Place them on tables as decorative pieces with flowers, candles, or snacks stashed in them". What a clever and affordable rustic baby shower idea!
8. Make your decor by hand whenever possible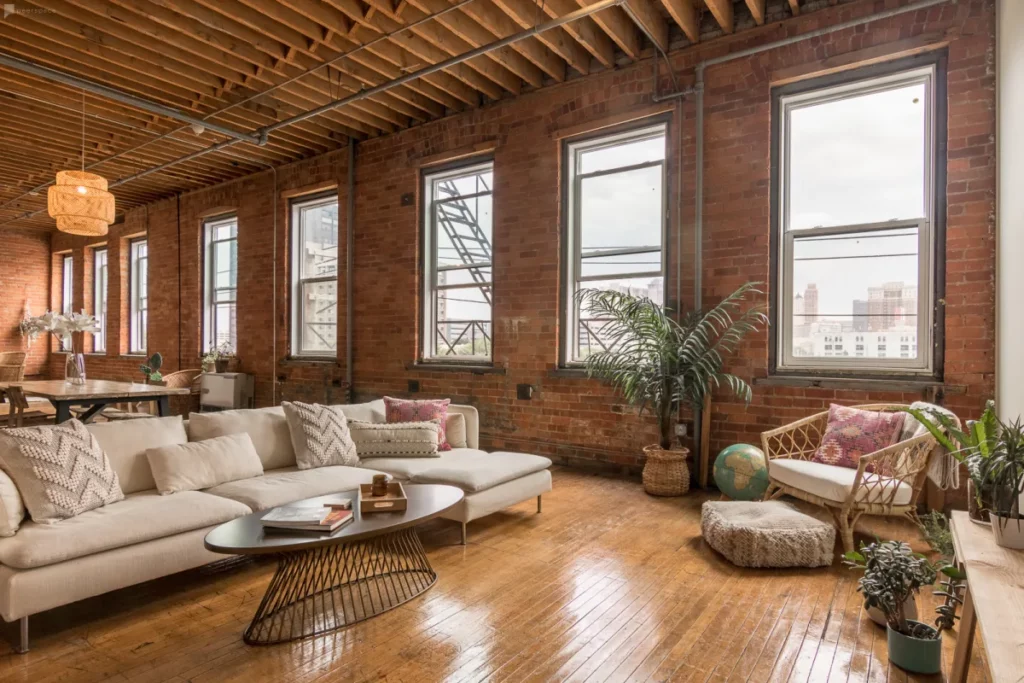 Rustic decor should look handmade! So: instead of buying decor pieces that have been constructed by a machine to look handmade, make them by hand whenever you can. This extra touch of authenticity will elevate your baby shower and avoid the potential tackiness of "faux-distressed" items, for example.
9. Serve food buffet-style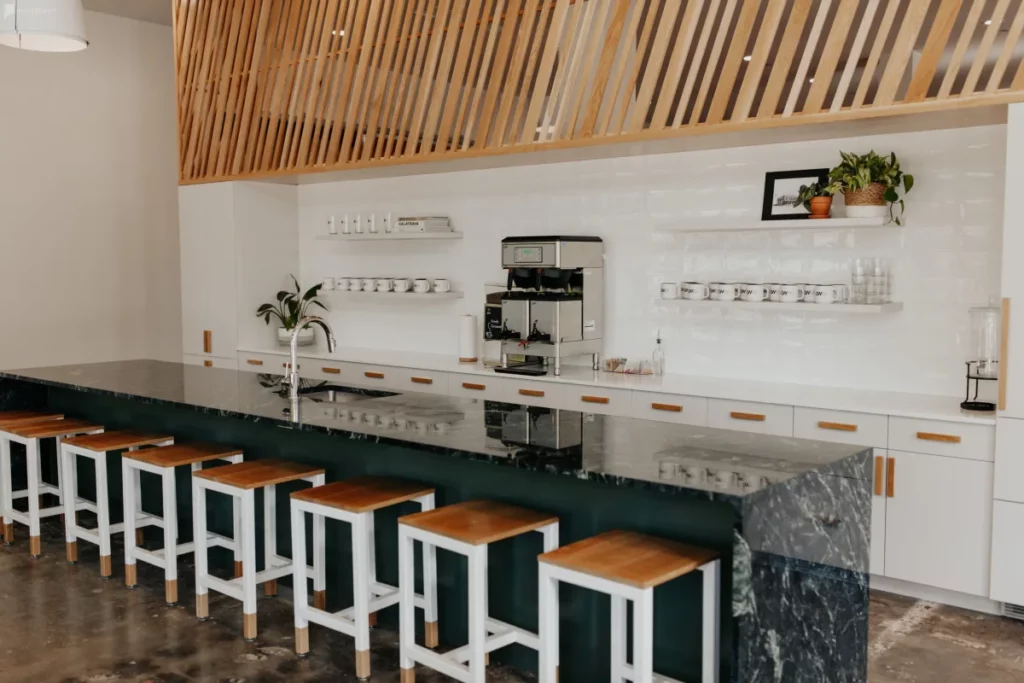 If you're serving lots of snacks, let guests serve themselves at a rustic baby shower. The vibe here should be a casual one, so a buffet is the right choice. In this vein, you might even want to put out a big charcuterie board – if so, Taste of Home has a great guide to making one.
Our fabulous baby shower decoration ideas help you create the beautiful ambiance of your dreams!
10. Stick to a more casual dress code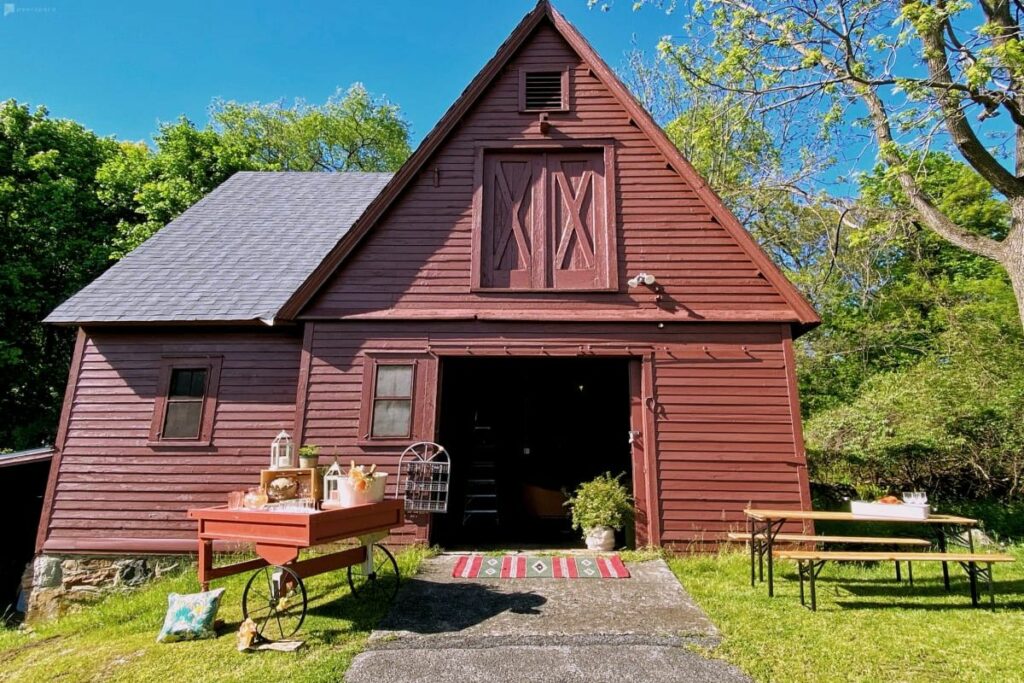 A rustic baby shower where all the guests are dressed in very formal, uncomfortable outfits makes for an odd contrast. Let guests wear whatever makes them feel most comfortable! And we'd also suggest that you do the same.
This doesn't have to mean sweatpants but loose, flowy clothing that looks put together without being restrictive or stuffy.
11. Serve a "naked cake"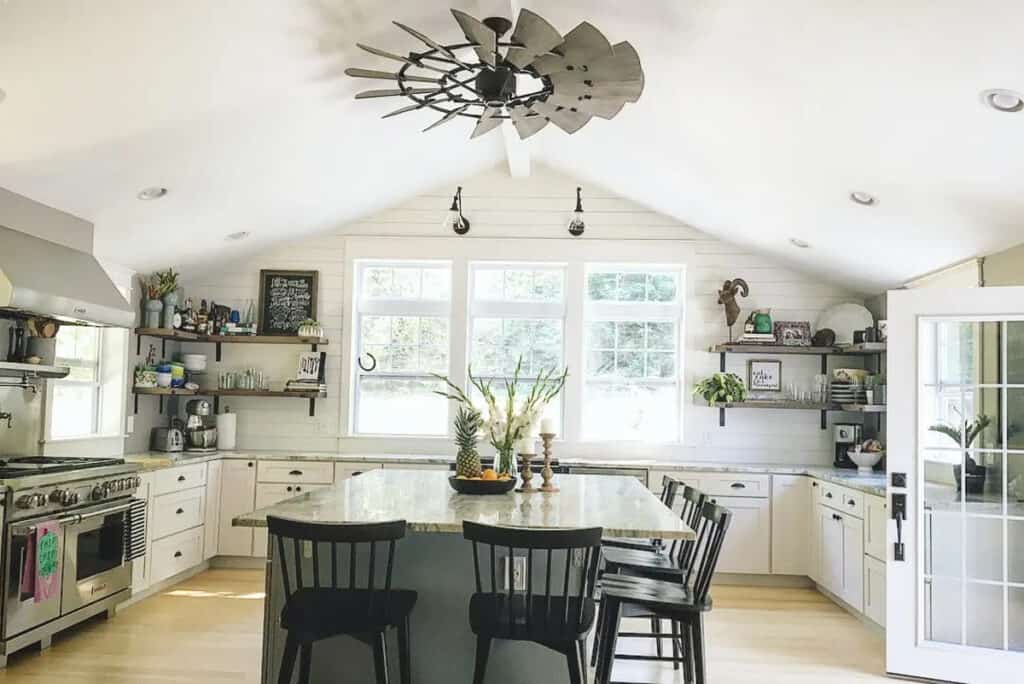 Instead of or perhaps in addition to the diaper cake, a real cake will always be a welcome addition to any party. We love the idea of serving a "naked cake" for a rustic feel – these are cakes that are frosted between the layers but not on the outside, so you can see all the layers of the cake (that's why it's "naked").
If you're interested, check out this recipe for a naked cake from Preppy Kitchen.
12. Have your baby shower outdoors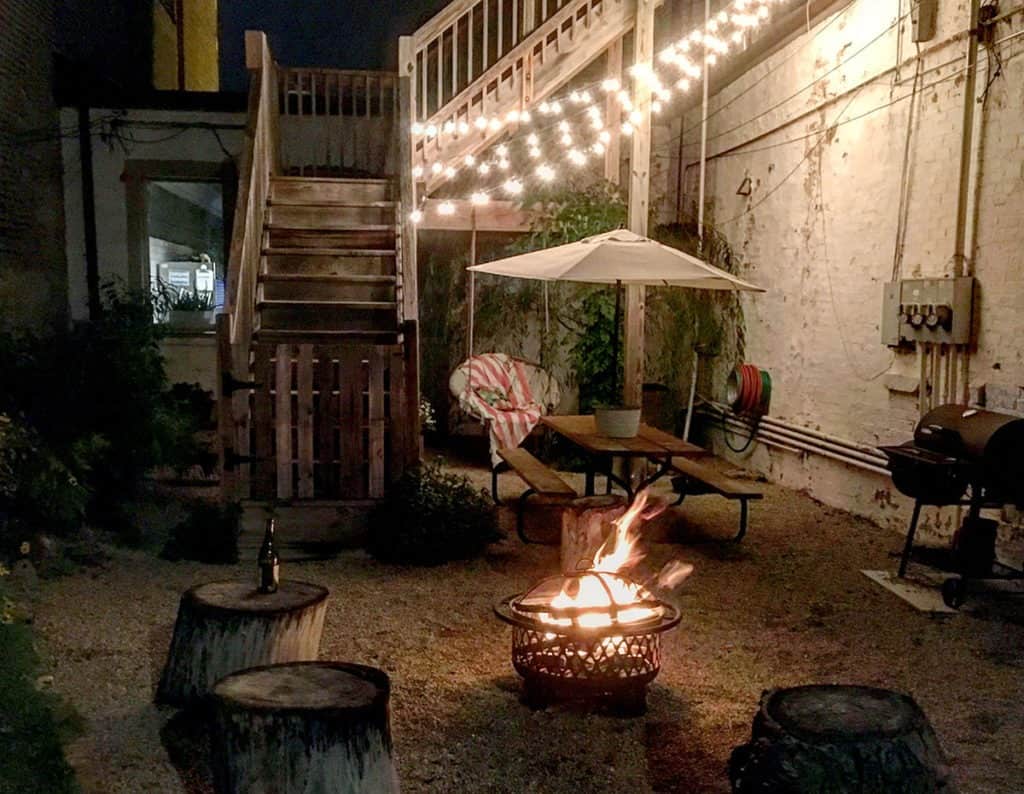 Here's another one of our favorite rustic baby shower ideas. Since the rustic aesthetic is all about embracing and emphasizing the beauty of nature, what better way to do that than by having your gathering out in the fresh air?
If you don't have access to an outdoor space that you can use for a party or don't want to have your baby shower at a park or other public area, consider renting an outdoor venue through Peerspace. For instance, this rustic backyard garden is an ideal choice if you're located anywhere near Chicago.
One pleased reviewer who booked a baby shower here commented, "The hosts were so great and the venue was perfect! … We felt so welcome to make the space work for us and it was such a relief to work with the hosts!"

Get together somewhere better
Book thousands of unique spaces directly from local hosts.
Explore Spaces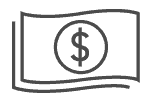 Share your space and start earning
Join thousands of hosts renting their space for meetings, events, and photo shoots.
List Your Space