Shadow Photography: What to Know and How to Nail It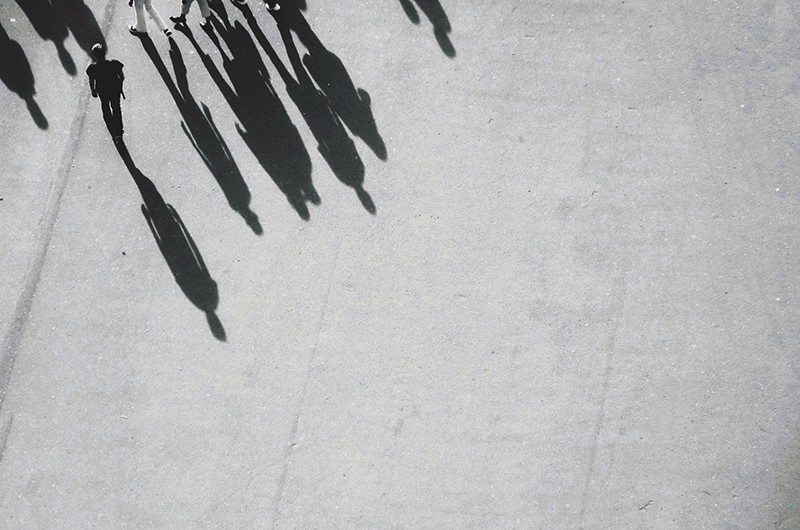 Photography is known as the art of capturing light, but what if you aim your cameras at the dark? Welcome to the exciting world of shadow photography! Shadows are unique storytellers, whispering at a hidden world. Shadows accentuate shape, line, and contour, making shadow photography a rewarding medium for any photographer.
Shadows in your daily life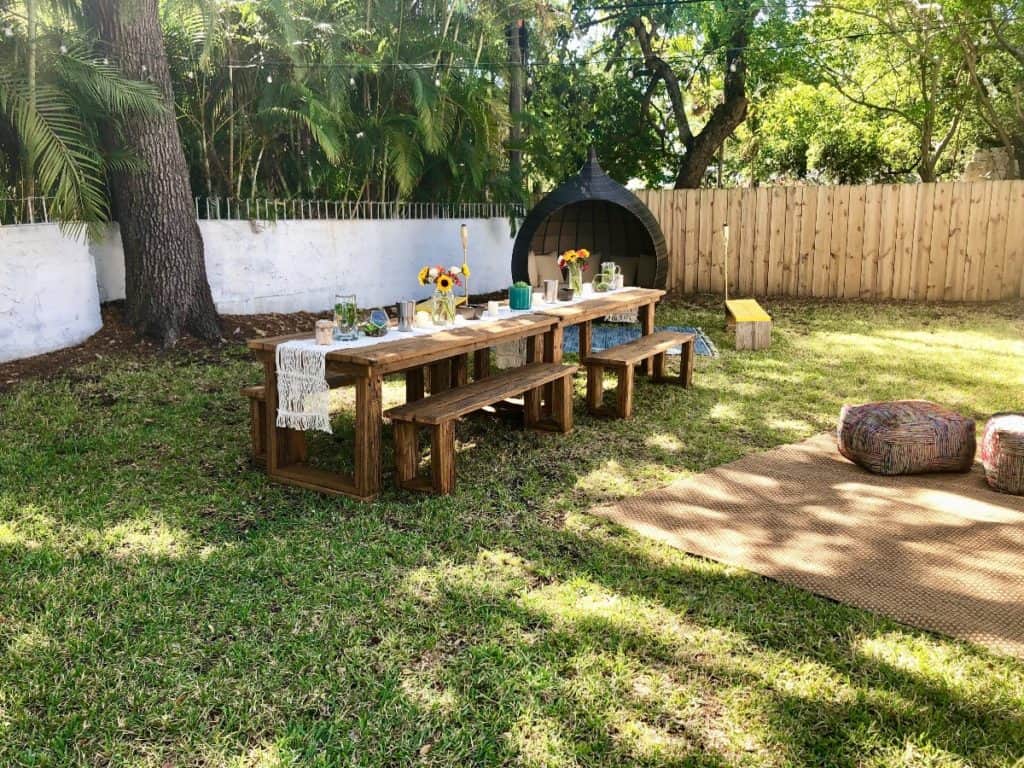 As long as the sun is shining, shadows will surround you. Finding exciting scenes in your everyday life will help you include them in your photography.
Perhaps while walking, you see a streetlamp's shadow on the side of a building. With both the lamp and the shadow in your image, you create dialogue. The street lamp banishes the dark, yet here it is, creating darkness itself. Perhaps you see someone sitting under the shade of a tree, the dappled light from the leaves plunging half of the reader's face into darkness, revealing only the smile on their face as they read — another fascinating story.
Shooting in the mornings and afternoons will produce the most distinct shadows when the sun's rays are at their most extreme angles. Try going out at these times and observe how the shadows change the landscape. Architecture is a great place to look for interesting shadows, as you can usually find distinct shapes and textures here. Shade in nature tends to be more rounded and undulating, which can also be very visually attractive.
Shoot from on high
Getting up to a high vantage point and looking down is a great way to get exciting images. The marching shadows of the passing business people or even just the elongated shadow of a flower can produce brilliant images. This technique will best serve you before or after high noon—remember that at noon itself, the sun will be directly overhead, and the shadows will be at their smallest. 
Studio lighting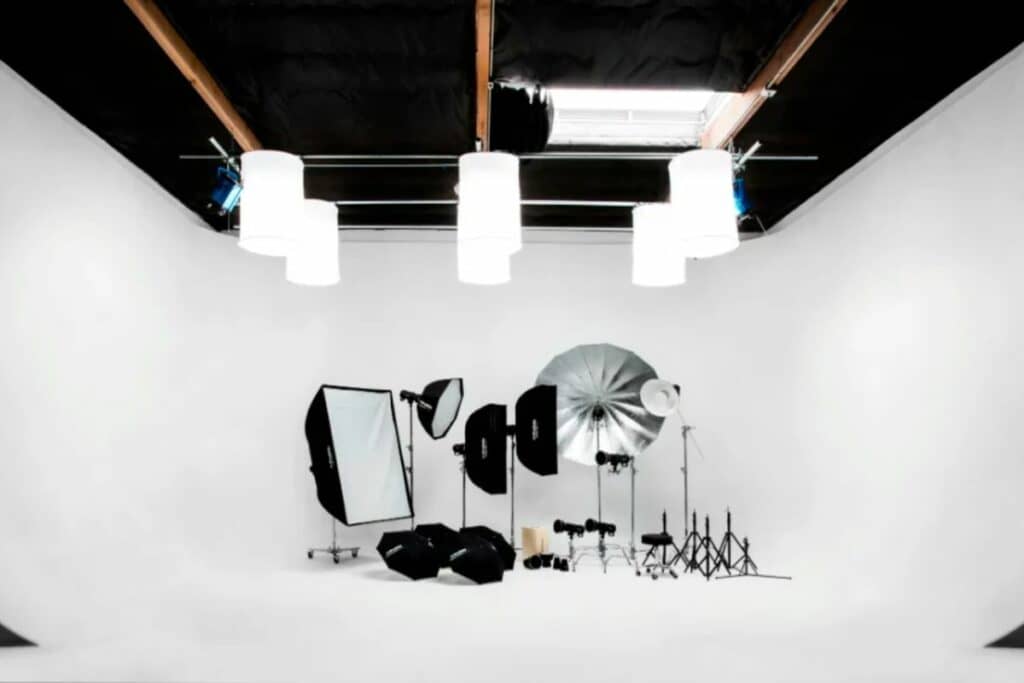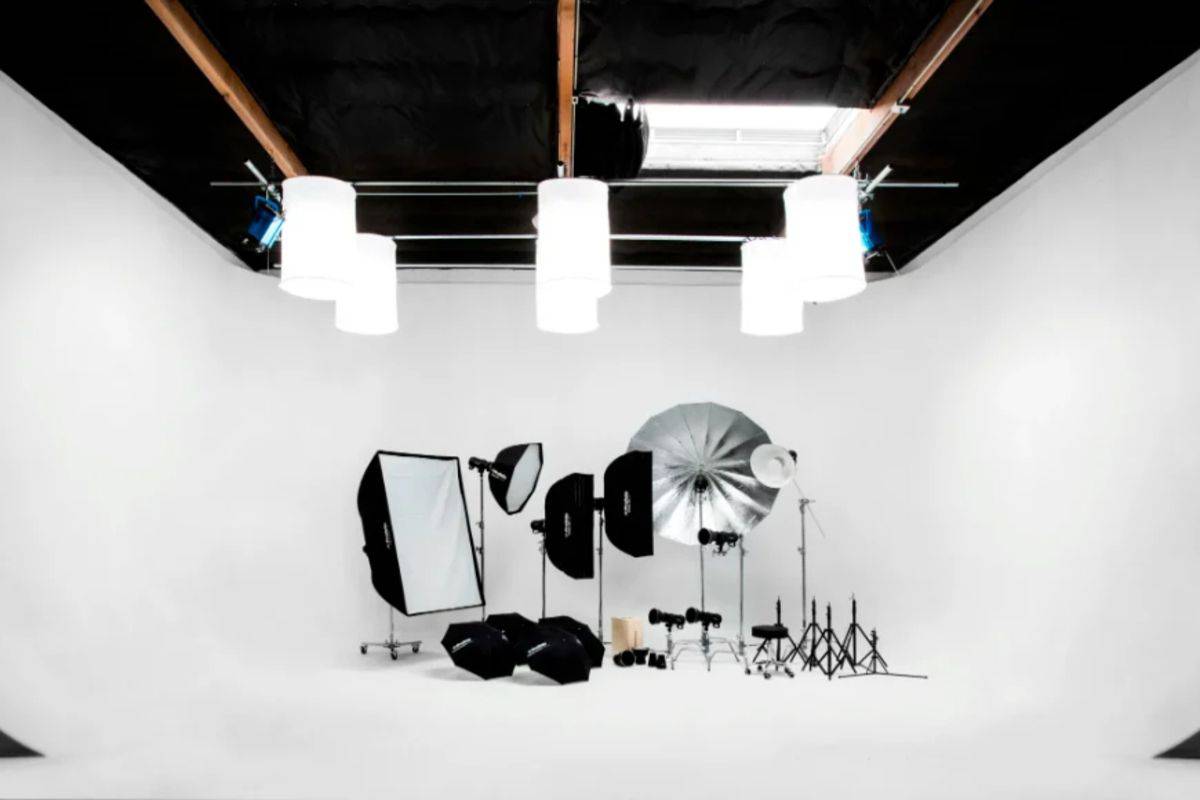 One style of lighting which is especially suitable for shadow photography is called Rembrandt lighting, a technique that situates the light source at 45 degrees in front of your subject and then raises it to another 45 degrees above your subject's head facing down. With no other lights placed, your subject's face will be half in the light and half plunged into darkness, mimicking the famous Dutch painter's painting style. 
Another excellent lighting technique for producing distinctive shadows is split-lighting, which is when you position the light source, so it is illuminating only one side of the face. You can do this with the light directly facing the model's profile. 
Of course, you are welcome to experiment, moving the light source around your subject and noting how this changes the image in front of you. Remember that the quality of the shadows will also vary depending on the positioning of the light source. The further or closer the light is, the fainter or stronger the shadow will be, respectively. Don't be afraid to try a shot one way, and then experiment by moving the light to see if you like it better another way. 
Patterns and repetitions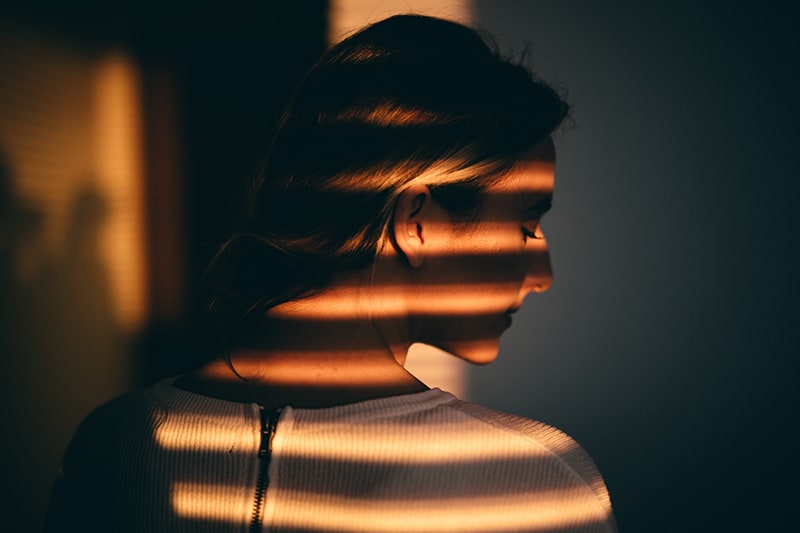 Bring to mind the striking images in old film noir movies, where the detective sits smoking pensively in his room, the harsh lines of the blinds in his window casting that distinctive pattern across his face. This is the kind of power that you can harness in shadow photography, locating and implementing these patterns and repetitions to create intriguing images. Shine a light source through an old chain link fence, or the fronds of a palm leaf, or even just your household whisk! Observe how the patterns change the mood of your photograph, and position your subject in these shadows.
Photo manipulation
Photo manipulation is a fun way to enhance your shadow photography. Think of classic images like a little girl on her rocking horse. Background shadow can transform the horse into a unicorn and the girl into a princess with a crown. Since you can easily paint shadows into an image, there are endless opportunities for the shadow to change and become something more significant than the object in the foreground. With these sorts of images, it often helps to sketch out a rough idea of what you want the final image to look like. Don't worry about your art skills; the image only needs to capture the essence of your plan. When you're shooting, make sure you include enough background to add in the shadow modifications you have in mind successfully. 
Shooting in monochrome or black and white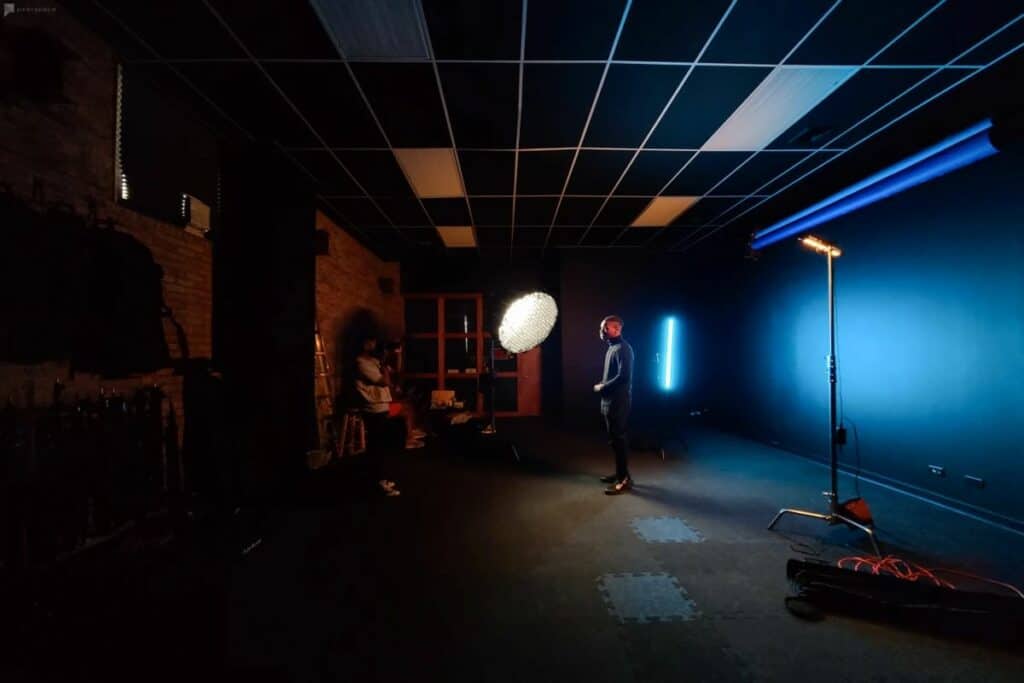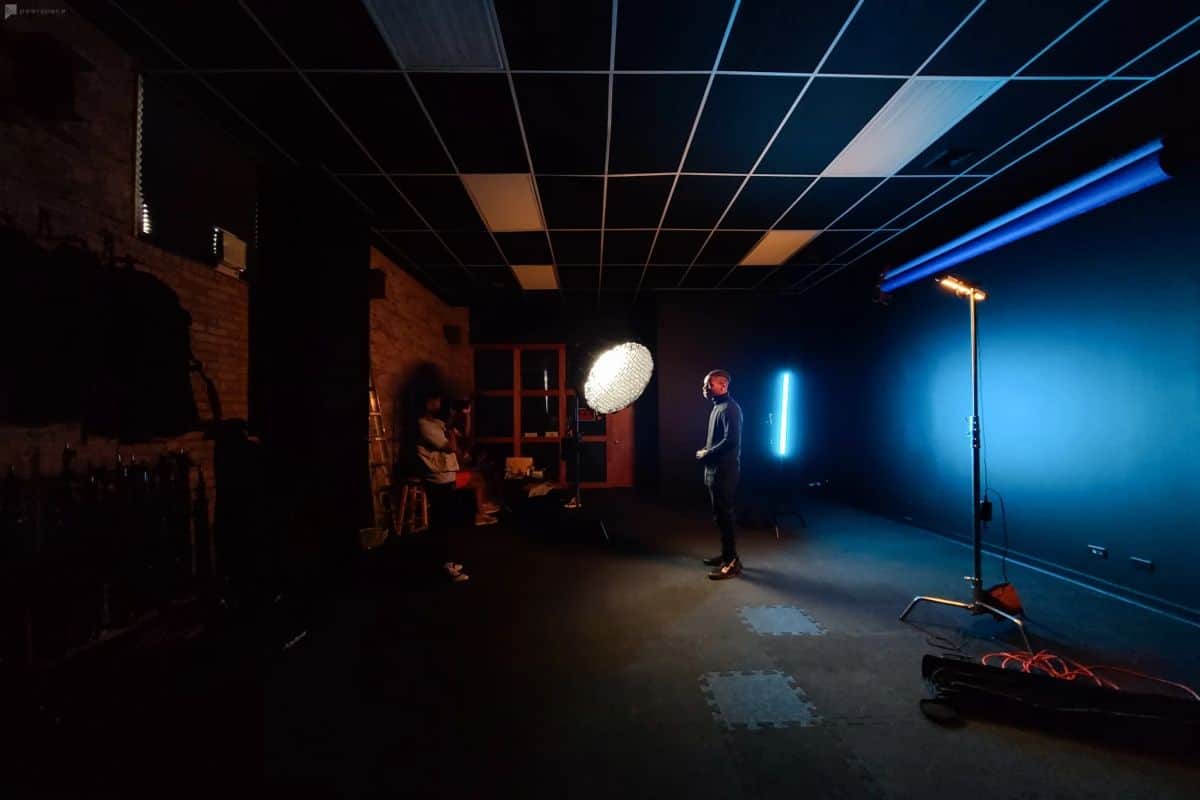 Converting your photo into black and white is one of the most remarkable ways to emphasize shadow photography. By removing the distraction of color, the viewer enjoys the play of light and dark. Test it for yourself by comparing the same photo side-by-side, with one in color and the other in black and white. When shooting in black and white, you can often boost the contrast a little more than in color, which is an excellent advantage to shadow photography. 
Creating abstract images with shadows
Shadow photography is a great time to dabble in the abstract. Find an object with lots of visual detail, such as the slats in a fire escape, for example. By focusing on one part of the object, we lose the sense of the whole, and the shadows from the slats above, contrasted with the slats in the foreground, can create an image that is disorienting and mysterious. 
Conceptual imagery
There are many interesting ways we can incorporate shadows into photography by having them interact with the environment. For example, you might photograph a door with the shadow of someone's hand reaching for the handle. Or the shadow of a person holding a tennis racket about to hit a ball laying on the court. Head out with a friend and see what other kinds of images you can come up with! 
Editing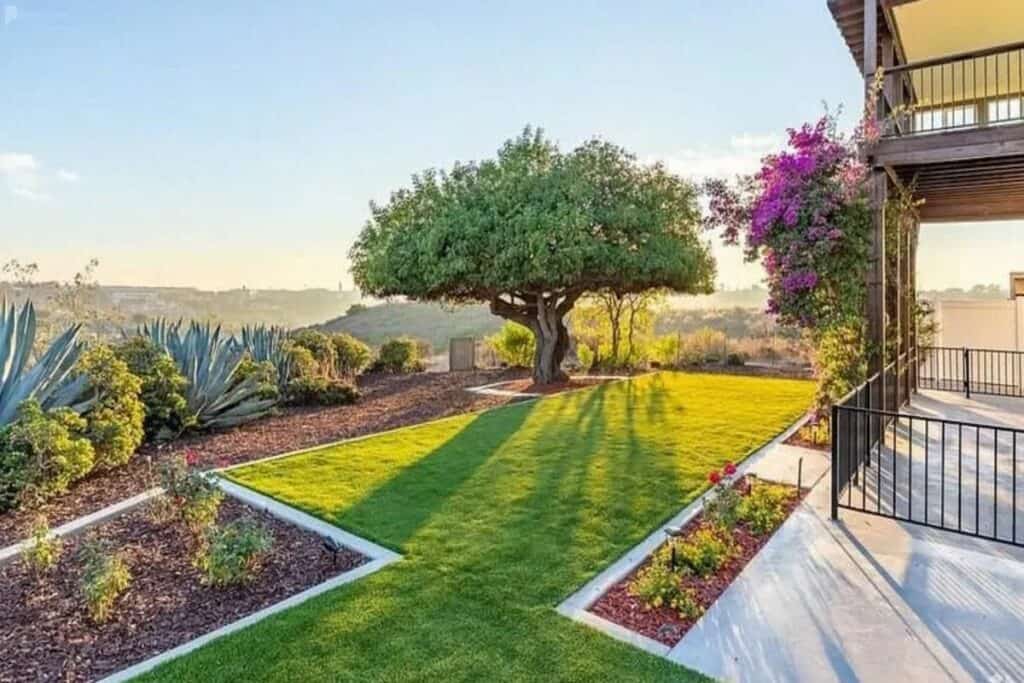 Shadow photography is a great time to play with elements like contrast, shadows/highlights, and clarity in your editing program. You can also experiment with turning an image into black and white and seeing if that makes your shadows more exciting and understandable. 
Another fun idea is to rotate the image, whether the shadows present themselves in the upper quadrant of the photo rather than the bottom or existing somewhere on the side. This is especially useful when photographing people, as it changes the narrative entirely to have the shadows on the top. You can also try cropping the image and let your shadows take up more of the frame. 
Some final tips and tricks for shadow photography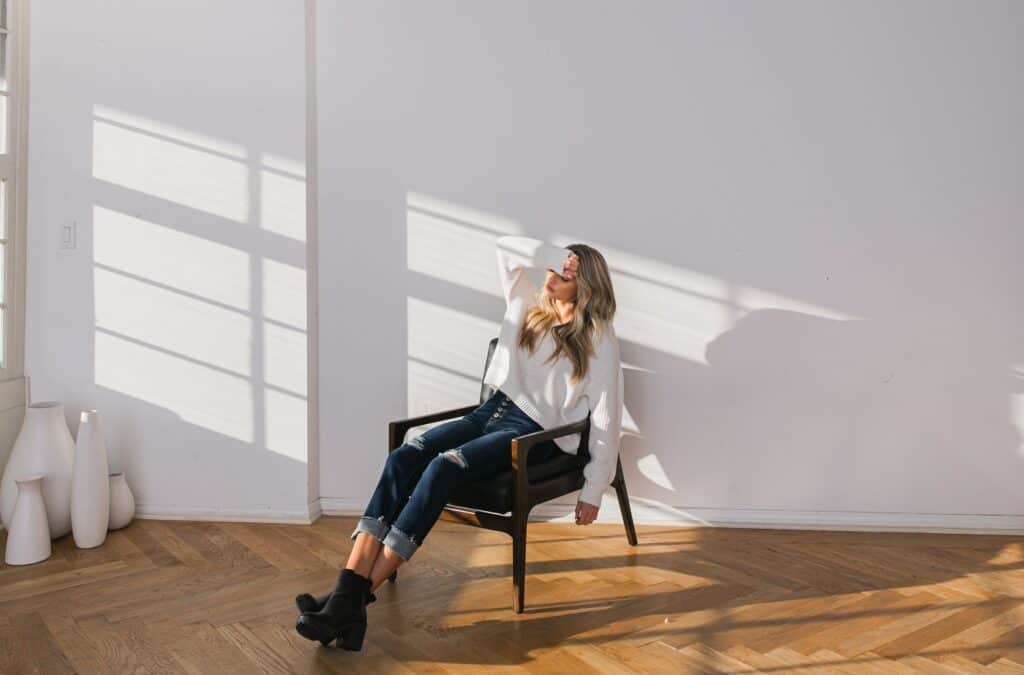 Shadow photography works best by shooting on manual mode since your camera will always be aiming to create an evenly exposed image and might automatically lighten the shadows. It's best to shoot to your camera's histogram to ensure the best results. 
Don't be afraid to let the photo be dark—we are used to seeing bright, well-lit images in media and advertising, and it can be tempting to lighten up your image a little in post. It's a hard habit to break, but sometimes the dark nature of shadow photography is best left a little, well, dark.
Shadow photography is a fun medium, and once you start, you'll be noticing the play of shadows everywhere you look. Get creative and never be averse to experimenting. You never know what you might discover if you don't try! 
Get together somewhere better
Book thousands of unique spaces directly from local hosts.
Explore Spaces
Share your space and start earning
Join thousands of hosts renting their space for meetings, events, and photo shoots.
List Your Space