The 11 Best Street Photographers in Chicago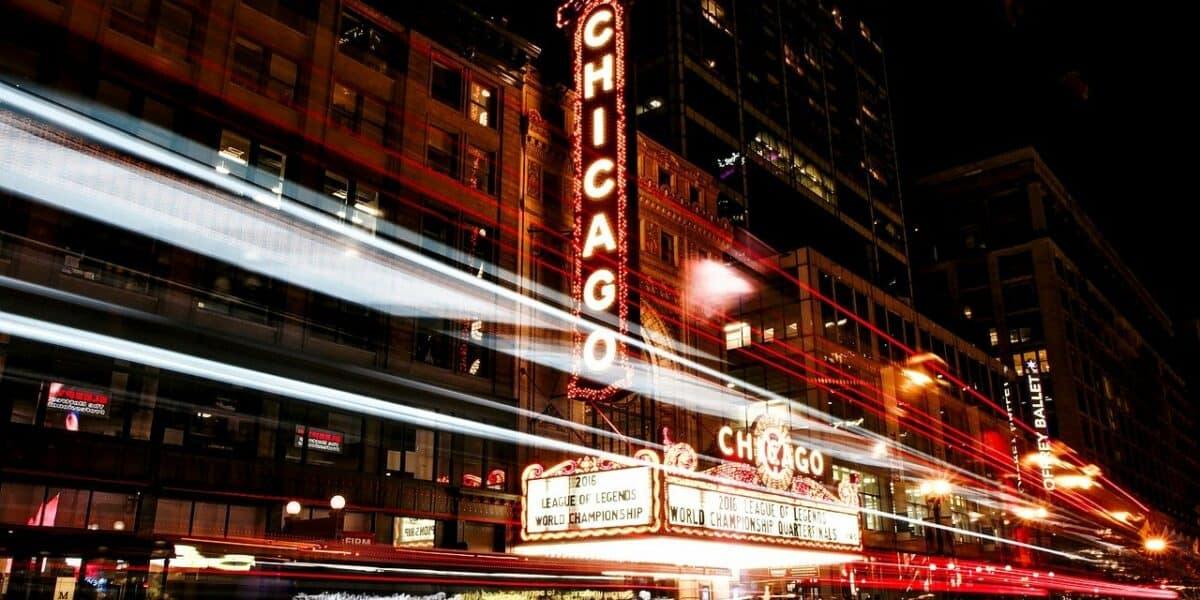 The modern American city is by no means less than a giant, vibrant piece of art—each step through Chicago reveals a treasure trove of sights, smells, sounds, and stories. The magnetic metropolis, as seen through the lens of Chicago street photographers, is simply magical. Each of these artists, with their unique creative gaze, candidly captures the city's vibrant atmosphere and people.


The sheer grandeur of Chicago emerges through the frames of David Jank. This grandeur sings through the sprawling urban architecture enveloping the city. Frequently experimenting with high and low angles, Jank's camera-eye is able to highlight the city's immensity. On the one hand, the towering skyscrapers stretch upward to the zenith, and on the other, the vast network of roads, bridges, and the iconic L railway line wind across the length of the city.
His vision not only captures Chicago's tremendous cityscape, but also incorporates the grandeur of Chicago's citizenry. We see this exemplified in his shots of hordes of impassioned protestors filling the streets. One way or another, Dank's photography dazzles us with the powerful expanse of Chicago.


While Dank's camera seems to be gliding like a bird over the city, Chicago street photographer Steve Salgado's images are seeped with intimacy. Looking through his photographs, we cannot help but think of Shakespeare's words, "What is the city but the people?" By dwelling on the close-ups of faces of the varied men and women in the streets, Salgado's portfolio patches together a rich and complex portrait of Chicago itself.
The people of Chicago that he tenderly documents come from all walks of life. We see cab drivers and dressmakers and men in business suits; we see the young and the old and folks of all races. Salgado's city portraits have the softness of vignettes and a subtle color palette. Each face in his photographs, in spite of being a silent snapshot, seems to be telling a story. In fact often his subjects look right at the lens, breaking the fourth wall and beckoning us into their world.


Ludvig Perés consistently transforms what may seem to be mundane into something visually fascinating. For instance, he captures the usual Chicago rush hour not in expansive shots of crowds, but through details like silhouetted legs marching across the bright red street or by way of arms of office-goers dangling close together, their shirt patterns paralleling the zebra crossing ahead.
We encounter common city folk traversing the city, a moment shared between mother and child in a bus, or a patch of flowers in bloom. His subjects may sound ordinary, but the surprising pop of colors as well as the dramatic juxtaposition of highlights and shadow elevate his photographs.
This Chicago street photographer excels in making powerful statements through the interaction of space, objects and people in his compositions. The combination of passersby with the visuals of shop fronts, posters, murals and other facades often evoke darkly comical impressions. One of the many memorable shots in his collection is that of a suited gentleman standing behind a glass screen, holding a newspaper, his face completely covered by a cog in the glass building; his human identity almost eroded.
In another shot, we see male foam heads on sale. Thus, the human and the object seem to be strangely intermixed in Lozano's vision of this modern American city. Lozano spells out the disparity between glamorous media images and the dreary demeanors of the city dwellers. All in all, Lozano's work offers not just an aesthetic treat to the eyes but a lot to think about.


Born and raised in Chicago, Lucas Torres offers a distinct visual style in his snippets of Chicago. Frequently playing with shapes, patterns and colors, his photographs often resemble pieces of abstract art. Torres's minimalistic approach inspires us to focus on the interesting details that make up the city.
Inanimate objects like benches, chairs, cars, staircases, building facades, empty grocery carts, a sofa in a moving truck, a tangle of wires, or an inflated rainbow on someone's personal lawn become symbols of the city. Torres certainly stretches the envelope when it comes to Chicago street photography, and thus we could not leave him out of our list.


The mission statement of Brian James on his website states, "…Preserving history, telling stories, and documenting lives while highlighting issues of homelessness, addiction, injustice, and poverty." James stays true to this goal. His portfolio is drenched in bleak tones, dominated by flattened compositions, placing in the foreground the tired, poverty-stricken, dejected protagonists of the city.
We see a marginalized section of people trapped amidst dilapidated structures and garbage strewn streets. Even the glorious graffiti spread across this neighborhood takes on a melancholic aura through James's lens. James, himself an insider in this world, gives us a powerful slice of reality.


We find ourselves hypnotized by Momenur Rahman's Chicago in monochrome. From pitch dark shadows to the sparkle of highlights, the black and white palette of Rahman, far from being limited, offers a wide range of tonalities and moods.
Through him, we see a city not of teeming crowds, but of individuals in their bubbles of solitude—a couple sharing an umbrella on a rainy night, a solitary woman boxed inside a bus stop, a man alone with his book at a deserted subway station, a cyclist almost in flight on an empty street. While Rahman does capture daytime shots, too, his Instagram feed evokes the feeling that the city is suspended in a ceaseless, bewitching, dark night.
In his visual ode to the city, Matt Gustafan manages to balance the sense of motion and stillness masterfully. Railway stations, trains, buses, cars, cycles and even pedestrians are omnipresent in this buzzing, moving city. Yet, the camera offers this mobile energy in a frozen, paused form.
Apart from this he also captures, much like Salgado, the innumerable faces of the city. What we thought unique about Gustafan however, is how he often eludes direct view of the people he clicks. Umbrellas, railings, hats, glass windows, walls, and turned backs block our view. Therefore, while we see people in the open arena of the city, a mystery about them is retained.


The speed of Chicago city is experienced differently in Carmen Razo's stunning city captures. Her frequent use of motion blur electrifies the already gorgeous city. We see trains and traffic lights whizzing past, the lingering neon streaks painting magic onto the frame. Razo also seems preoccupied with tones of red and orange across her portfolio.
The saturated sunsets, the bright Chicago Theatre signboard and the giant red pubic sculpture Calder's Flamingo figure frequently in her photographs. We love how she seamlessly binds natural light, grand architecture and ordinary streetwalkers into a wholesome treat for viewers.


The city reflected in Ryan Casey's photographs is raw and grounded. We encounter ordinary people, locations, and scenes here. For instance, we see a man taking off his shoe on the sidewalk, the inside and outside of a greengrocer's, a moving truck full of mattresses, a man browsing music CDs inside a store, and cars thickly blanketed by snow. What adds an extra layer to his honest captures are his humorous captions that also reveal a love-hate relationship with his city.


We are absolutely certain that Chicago street photographer Mike Angelastri's canvas will bowl you over. He exclusively plays with shades of blue, grey and black, painting the city in a distinct mood. The windy city in his photos is charmingly misty and rain-streaked. In these almost monochromatic shots, the subtle, dignified beauty of Chicago shines through. Linear perspective shots enhance the depth of the cityscape, and individuals walk across this dramatic stage like silhouetted shadows.


Take a visual tour of the Windy City.
Street photography is no piece of cake. Capturing the pulse of a living, breathing, sprawling city into still images can be a daunting task. But we can vouch for these Chicago street photographers who succeeded in doing just that and even carried us along on a memorable journey through their beloved city.



Get together somewhere better
Book thousands of unique spaces directly from local hosts.
Explore Spaces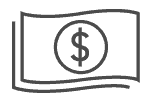 Share your space and start earning
Join thousands of hosts renting their space for meetings, events, and photo shoots.
List Your Space