11 Fun Team Building Ideas in St. Louis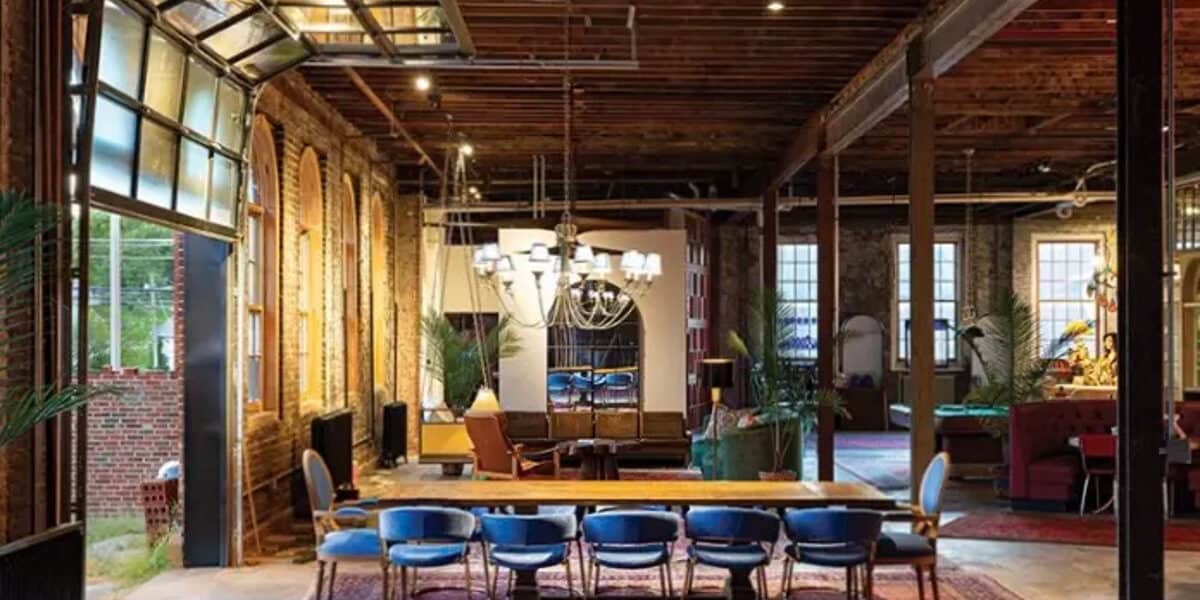 Need a few team building ideas in St. Louis to delight your coworkers? At Peerspace, we understand! There's nothing like a successful team building retreat to recharge your colleagues, and St. Louis is a beautiful place to do so.
From the Gateway Arch to the Budweiser Brewery, St. Louis is home to many of Missouri's most iconic landmarks. Whether exploring the Grand Center Arts District's Contemporary Art Museum or enjoying food and drink at Laclede's Landing, you'll find a range of exciting team building ideas in St. Louis. However, if you want something a little more structured to help bond your team, try one of these activities. They're fun, unique, and also intended to facilitate teamwork in a new way!
1. Host a workshop at a Peerspace venue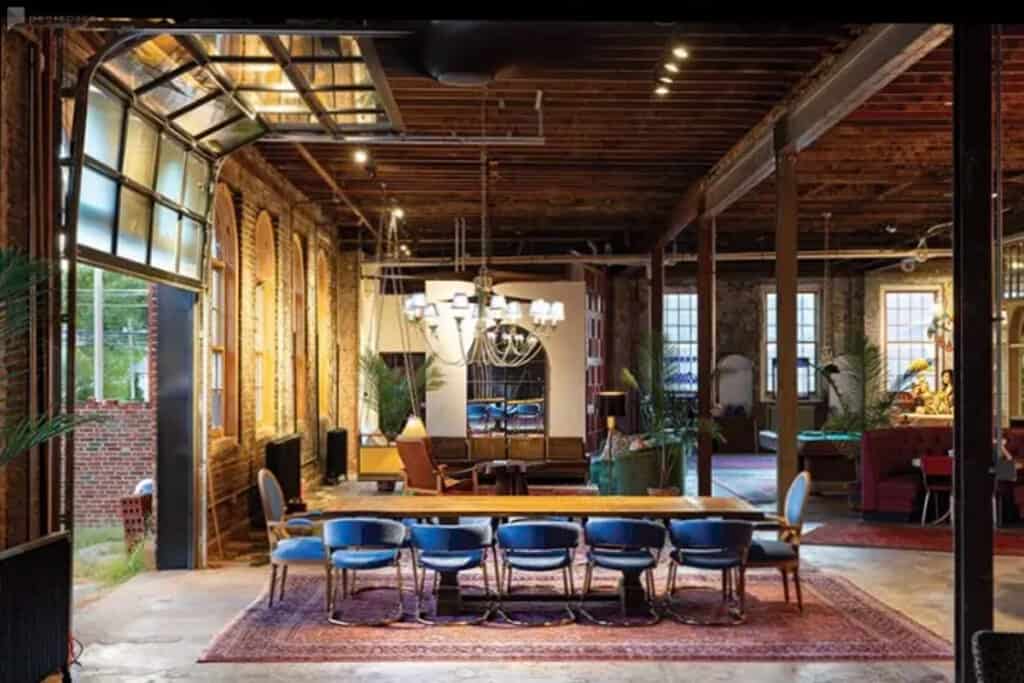 Looking for a customizable event space? Host your own workshop at a private Peerspace venue instead. In fact, you don't have to worry about buying out a whole bar or pub to have a private space to bring your team building ideas in St. Louis to life. With Peerspace, you can rent unique venues from local hosts by the hour. Each listing explains the venue size and capacity, so you know you'll have just the right size space for your team.
Choose from an eclectic bohemian loft (pictured above) in Overland that has room for 60 people and various seating options. Or, how about this bright and beautiful loft in Soulard with room for 30? You can find office space with Wi-Fi and A/V gear with ease or a more offbeat location for team games and photoshoots. You'll find a variety of options to choose from on Peerspace that you can book with ease. Plus, you can call up the Concierge for help adding additional services to your booking, such as professional catering or photography services from a trusted local vendor. It's the easiest way to create an event tailored to your team and your preferences.
Axe throwing has become a popular team building activity, and for good reasons. It's a low-key, BYOB activity that involves just the right amount of competition and skill. Top Notch is centrally located near the Gateway Arch, with additional locations in St. Charles and Ballwin. You can choose to reserve a private lane for a small or mid-sized group or rent the entire ADA-accessible facility for groups of up to 65 people. Safety training and on-site catering are also available.
Let everyone on your team take a victory lap at Victory Raceway. This massive venue is a go-kart facility with over 56,000 square feet of space for indoor races and team building games. Choose from endurance races, relay races, and "Noodle Wars," which also include competitive challenges built into each lap.
This is one of those team building ideas in St. Louis that will appeal to teams with a competitive spirit. You'll also have options for catering, full bar service, and a private 1,500 square foot conference room.
Many teams will jump at the chance to visit an escape room. And that, along with the excitement factor, is part of what makes them such a great team building idea. You won't have to work hard to get your team to put their phones away and focus on connecting with each other. Mastermind has two ADA-accessible locations in St. Louis and St. Charles, with conference rooms available for debriefing afterward. Both venues have catering and a projector available, able to accommodate up to 60 guests at once.
Visiting a theme park is one of the most amazing team building ideas in St. Louis! This is because you can break up into smaller groups to participate in competitive games and scavenger hunts. And, of course, bring some on-ride photos back to the office! Six Flags St. Louis is an easy day trip from downtown, with several team building options available for corporate teams. Rent a private picnic area with games like volleyball and horseshoes, then head into the park to ride the roller coasters.
Amp Up Action Park is the place you go when you want to run around and act like a kid again. Why is this one of the most effective team building ideas in St. Louis? Well, Amp Up offers several fun activities on-site, including laser tag, a ropes course, go-karts, and virtual reality! Together, these activities make a great team building outing for groups of dozens of people. And definitely a fun day away from the office you'll never forget!
Get creative with this fun hands-on activity that isn't as dangerous as it sounds! One of the perfect team building ideas in St. Louis for the artistically inclined, you'll work with an experienced facilitator to make 3" x 3" tiles out of glass pieces. Then, each individual tile gets fused together to make a single glass quilt you can mount on the wall of the office. Bring up to 100 participants to their St. Louis gallery, with bar packages and catering options also available.
For fun team building ideas in St. Louis that you won't find anywhere else, play human foosball on this life-size foosball court! Yes, your players will be attached to horizontal poles so that they can only move back and forth across the court in trios or pairs. Brought to you by Team St. Louis, an LGBTQ+ charitable group, the space also offers roller derby, rugby, volleyball, and other memorable team building sports. Besides human foosball, Team St. Louis also offers beach volleyball, kickball, volleyball, rugby, softball, and more.
Take a tour on the St. Louis BarCycle, a pedal pub that can accommodate up to 14 people, including up to 12 pedalers and two passengers. This BYOB adventure will bring you around the historic Soulard neighborhood, with stops along the way for local drink specials. You can also bring your own music playlist for a customizable trip around St. Louis that's perfect for locals and visitors alike! It's definitely one of the more unique team building ideas in St. Louis.
Arch City Adventures offers fun team building experiences at eight locations around St. Louis. Their venues include both indoor and outdoor courses, ideal for weather and safety reasons. Their flagship activity is archery tag, which is similar to dodgeball, except with bows and soft-tipped arrows. They also offer bubble soccer, foot darts, and a scavenger hunt around the St. Louis Zoo. Whatever your preference, Arch City makes for a fun field day! As far as team building ideas in St. Louis go, this is also one of the most thrilling.
11. Brave the indoor ropes course at Union Station
Finally, don't miss one of the city's most exciting attractions for one of the most truly distinct team building ideas in St. Louis! Union Station is a former train station that's been turned into an indoor adventure park. It features several fun team building ideas, including the SkyRail, a zip line that takes you on a 100-foot trip through the rafters. There's also a ropes course with 30 obstacles covering 90,000 cubic feet of space. Other activities include a mini-golf course, a Ferris wheel, and a mirror maze inspired by the World's Fair.
Bonus: dance contest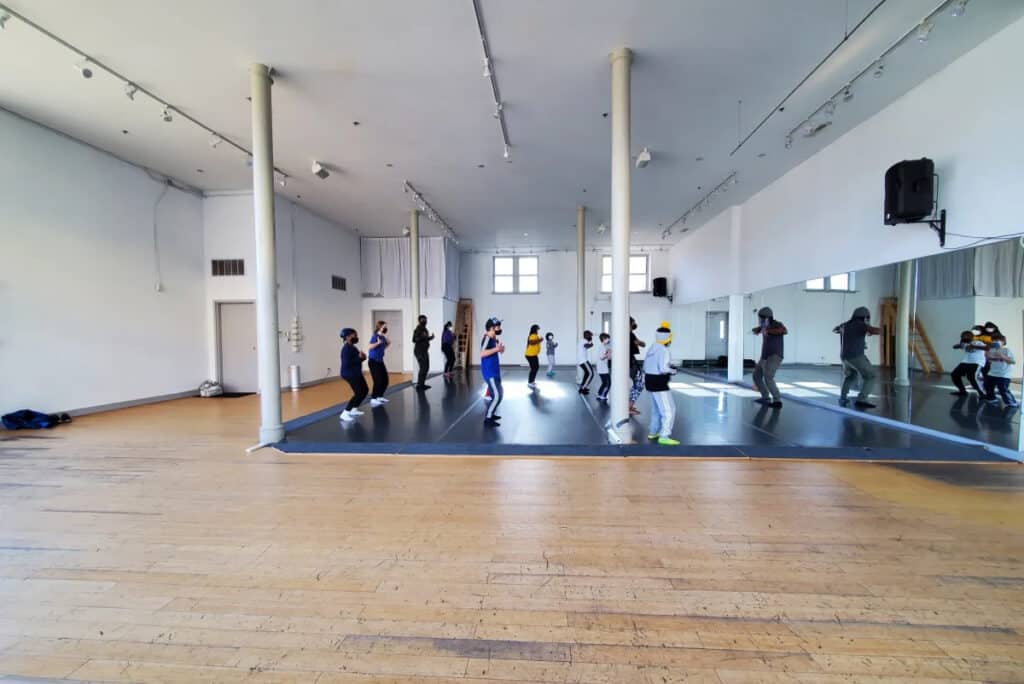 That's right, we're suggesting a dance contest as the final one of our team building ideas in St. Louis! Not only is anything associated with dance lighthearted and fun, but it also provides your team with plenty of bonding moments. For instance, you can book this urban dance studio in the Central West End, break into small teams, and design your own dance. Once each team has created its own dance, challenge your coworkers to a dance battle and see which team reins supreme!
Afterward, take your team to this Soulard event lounge that is dog friendly and can include a bartender and outside catering. After a day on the town, you also deserve time to relax and unwind, the perfect end to any team building ideas in St. Louis!
Team building ideas in St. Louis: conclusion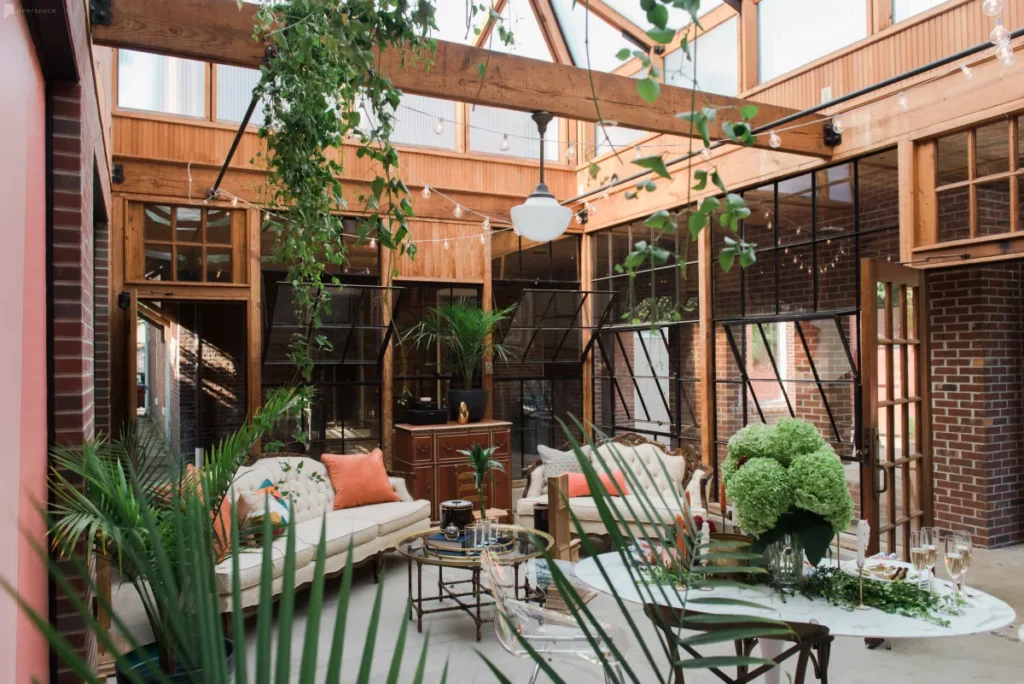 St. Louis has more to offer than Budweiser and barbecue. While there's a time and place for both, you'll want something a little more intentional to bond your team. We think these 11 fun team building ideas in St. Louis are a great place to start.
And remember, you can always look for an offbeat venue on Peerspace to host a customizable workshop or activity for your team! With Peerspace, you choose the space you like and use it any way you like. And with the help of the Concierge service, your event will be a true one-of-a-kind without you ever having to break a sweat!
If you'd like to have a professional photographer capture all the big moments of your team building day, then check out our list of the top event photographers in St. Louis!


Get together somewhere better
Book thousands of unique spaces directly from local hosts.
Explore Spaces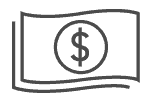 Share your space and start earning
Join thousands of hosts renting their space for meetings, events, and photo shoots.
List Your Space