The 10 Best Video Production Companies in Cincinnati
Hoping to link up with one of the best Cincinnati video production companies? Then our list will help you out!
As one of Ohio's largest cities, Cincinnati is a great place to be if you have an idea to share with the wider world. The constant innovation found here means that the media producers are some of the best in the state. This level of professional talent made it especially fun to curate this list of the top 10 Cincinnati video production companies for you to consider.
From small businesses and nonprofits to Fortune 500 companies, Black Tent Media is the video production brand of choice for discerning Cincinnati clients. They use strategies honed through years of experience to engage viewers on an immediate and emotional level.
What's more, their client feedback is radiantly positive! Here is what one partner had to say about their experiences with Black Tent Media: "I can't imagine working with another video production company. At every shoot, I'm always blown away with how talented and creative the team is. I have 100% confidence that the final product will be amazing."
Like many of the top Cincinnati video production companies, 779 Video was founded by creatives with a passion for the arts. And over time, the founders, Drew Money and Dan Phenicie, decided to their hobby into a professional business to meet the needs of local companies.
Over 12 years later, 779 Video has partnered up with the Cincinnati USA Regional Chamber, the University of Cincinnati, and other businesses and brands that are always on the lookout for the best local talent to work with.
Even within the world of Cincinnati video production companies, there are specialists like Cinevita Films to work with. This Ohio brand mostly crafts corporate videos that clarify brand values, services, and messages to audiences. From small local businesses to Fortune 500 companies, no company is too large or too small for Cinevita to work with.
What's more, Cinevita understands how important it is to not only have a message but to engage the target audience. They use not only beautiful visuals but target your audience through understanding and a deep understanding that comes from years of experience in the industry.
We think you will love Epipheo's focus on transmitting the essence of your message to eager viewers! After all, it's what makes your brand unique that translates into engaging visual media. As they share in their own words: "We find the most important thing about you, and we focus on that. Sometimes, it's easy to find that one thing. Maybe you've already found it. Sometimes it's really hard to uncover, and that's where we shine."
Whether it's a 3D explainer video or storytelling testimonial you have in mind, you can be sure that Epipheo is more than up to the challenge.
Few Cincinnati video production companies emphasize values the way Scope & Sequence does. They also don't just work with anyone that seeks them out. Instead, Scope & Sequence chooses organizations dedicated to education and other mission-driven partners like nonprofits, government organizations, and thought-leaders.
The end results are empathetic, even emotional, and help reduce complex ideas to a more digestible form.
Iron Wing Studios started out in 2007 as a recording studio. However, their love for visual media and the creative process encouraged the founders to expand their services over time. Iron Wing Studios loves partnering with folks working on interesting ideas, innovative products, and even couples celebrating major life milestones.
And despite their Cincinnati roots, they are so in demand that they occasionally travel to bring people's unique concepts to life.
Barking Squirrel Media was founded by Dr. David K. Bray, a 30-year veteran of the marketing and filmmaking industries. His talents lie in uncovering how to engage people on both the mental and emotional levels.
However, his passion is partnering with brands in order to create commercial films that get the word out on the positive projects that companies are doing in the world! From major national brands like Kroger's to local universities, you've likely already come across the work of Barking Squirrel Media.
Edelmade Creative Studios is a favorite of Cincinnati brands and businesses looking to increase their reach through engaging visual media. Their founder, Lauren Corso, is an experienced entrepreneur who understands how creative passion and strategic efforts both play a role in the commercial media world.
When browsing their work, we were consistently struck by how well they balance the messaging of their brand partners with offering something unique to the media landscape.
"Creating work worth watching" is what Drive Media House aspires to with each of its collaborative partners. Their diverse team of directors, editors, and filming crews proves that they have the talent and the experience to bring just about any story to life.
When browsing their portfolio, you will see that these stories range from products for sale to interior messaging for corporate brands. In fact, no matter the narrative, Drive Media House truly makes it worth watching.
A relationship-oriented approach to filmmaking is what Hambone Collective offers the world! This Cincinnati video production company also becomes deeply familiar with the values and stories of its partners. They offer a boutique studio approach and care deeply about not only their partners but also the end results of each collaboration.
As Hambone Collective shares in their own words: "We're storytellers and take pride in the videos we produce. We're not a factory line pumping out the same thing over and over again. We're architects who take the time to listen to your needs in order to help you create the best video possible."

Get together somewhere better
Book thousands of unique spaces directly from local hosts.
Explore Spaces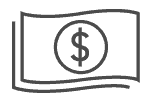 Share your space and start earning
Join thousands of hosts renting their space for meetings, events, and photo shoots.
List Your Space